Do you have a favorite pan you love to use in the kitchen, but you're limited in what you can do with it? Size and functionality play a big role in day-to-day cooking and storage. If you value versatility just as much as you appreciate quality, then removable handle cookware is the solution you've been looking for.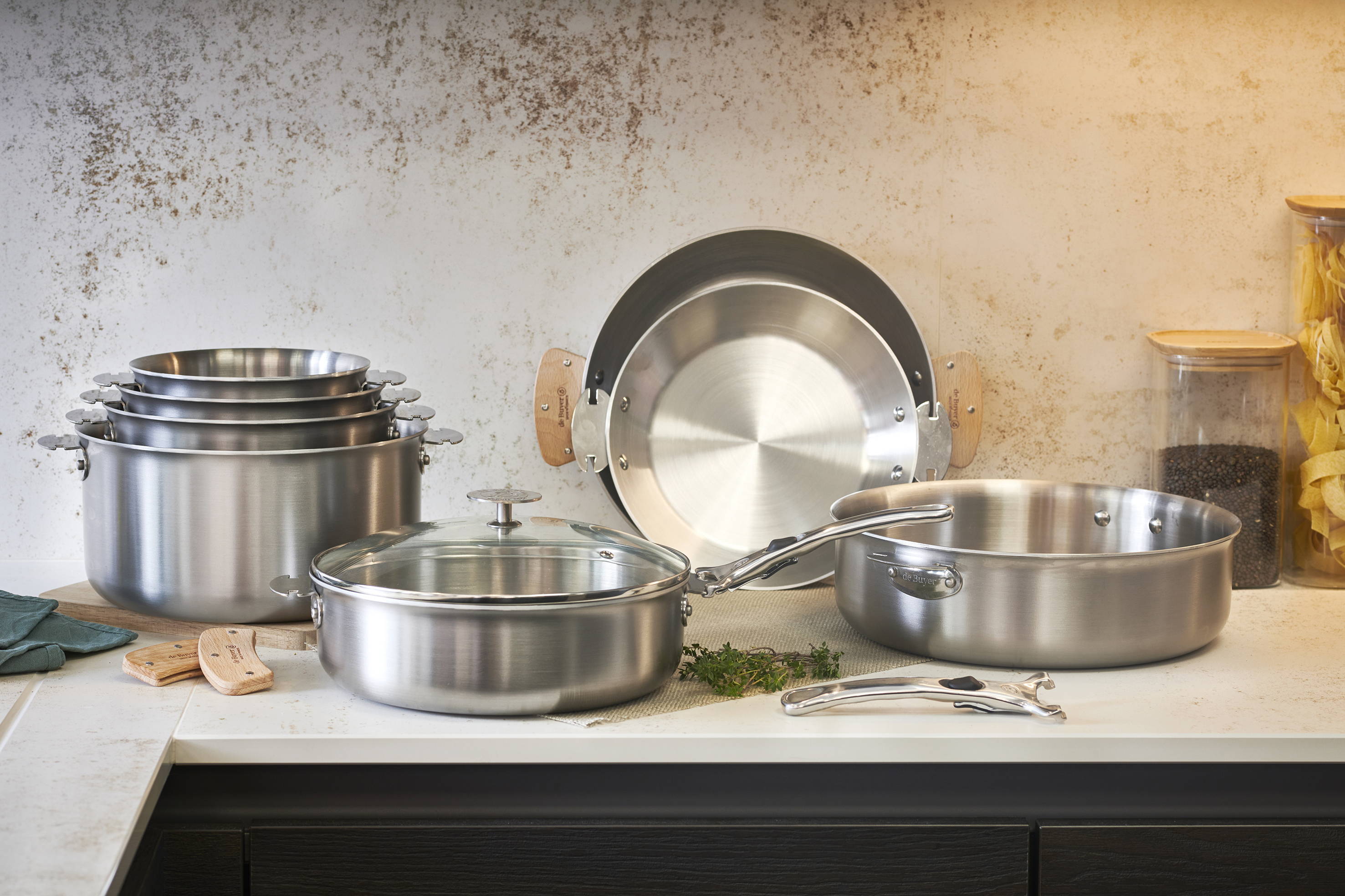 THE KEY Benefits of Removable Handle Cookware
One of the key benefits of using removable handle cookware is how adaptable it is in terms of usability and storage. It allows you to sauté, bake, serve, and store food all in a single piece.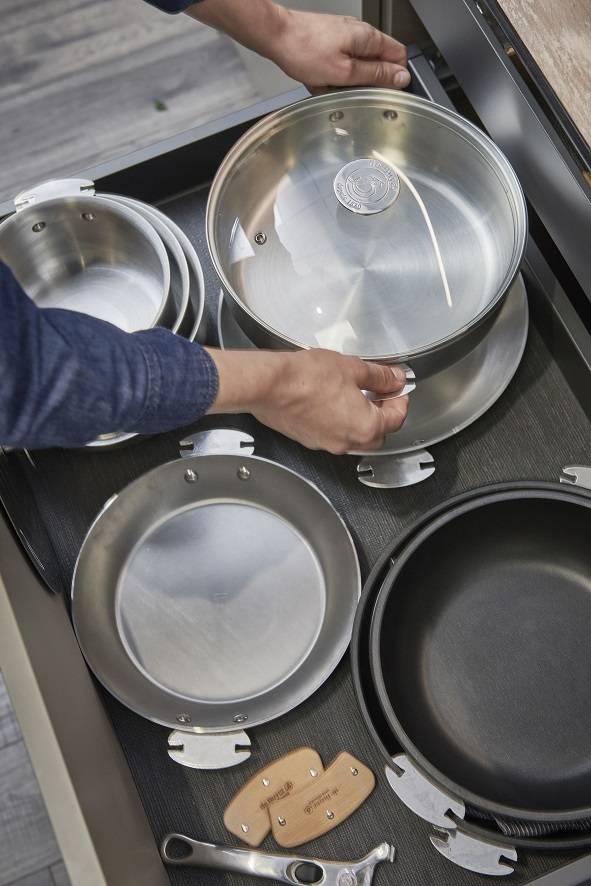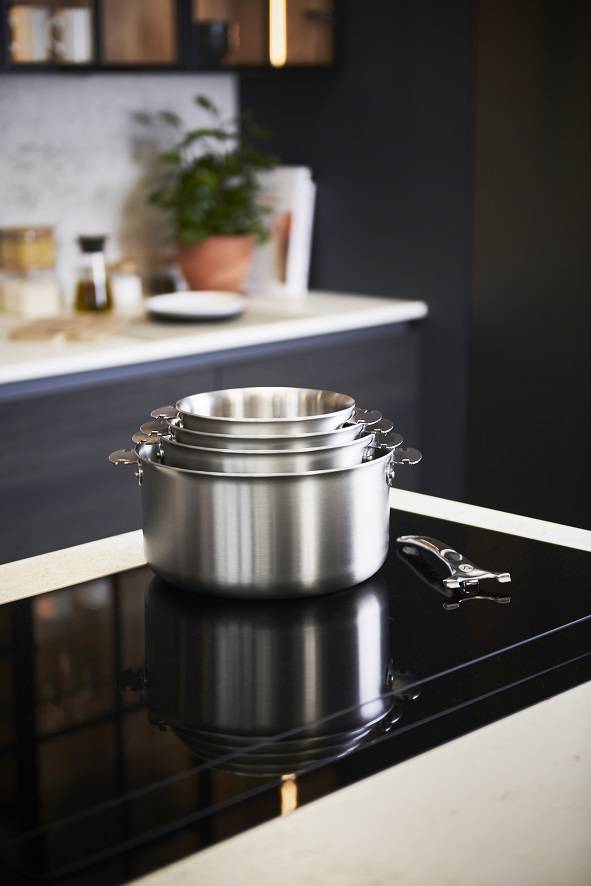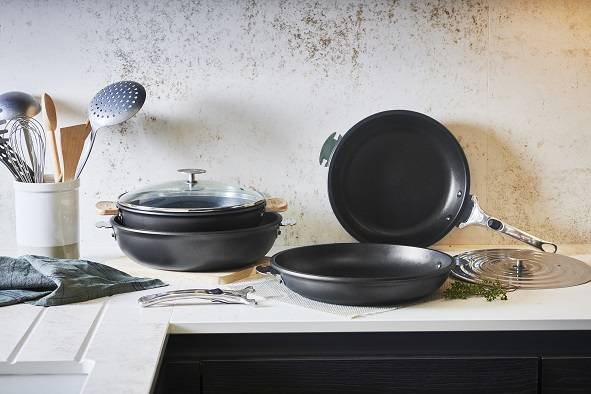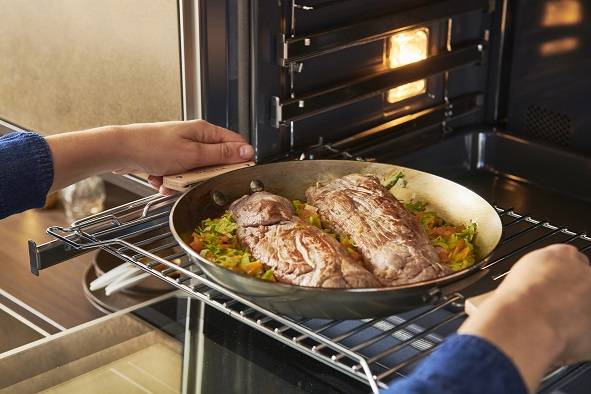 Sorting through your cabinets for the right pan can be a frustrating experience. As much as you try to keep things organized, you inevitably end up with handles poking out in different directions, making the search feel more like an exercise in unpacking (and repacking).


But when your cookware has removable handles, this clever hack allows you to stack your pots and pans neatly. This means you save storage space while also making your search efforts a whole lot simpler.

When it comes to cooking, a single method isn't always the best method. That means your materials need to be versatile. Nothing embraces versatility more than removable handle cookware. Not only can you cook how and where you need to, but you can also maximize the use of your cookware, doubling it as an elegant serving dish.
Reducing the risk of burns is an important feature of removable handle cookware. Whether you're cooking on the stovetop or in the oven, not having a potentially hot handle to grab onto ensures your safety and the safety of your family. Accidental encounters with hot handles can cause serious burns. When the handle is detached, it stays cool and clicks on securely only when you need it.
When you've cooked a big family meal and you have leftovers to store, removable handle cookware saves you time. Whether it's a pot of soup or a saucepan with extra Bechamel, simply remove the handle after the pot has cooled, put a cover over it, and pop it into the refrigerator. When you're ready to reheat, simply snap the handle back on and it can go right back onto the stovetop.
LOQY by DE BUYER: THE PERFECT MIX BETWEEN SPACE SAVING, SAFETY AND COOKING PERFORMANCE
The benefits of removable handles when it comes to cookware are clear. That's why the de Buyer LOQY line was born. The durable handles clip on effortlessly and securely for maximum flexibility. It's a practical and elegant collection that allows you to save space in your kitchen and enjoy more functionality than ever before.
LOQY KEY ATTRIBUTE #1: The LOCKING SYSTEM
Most removable handles system on the market are loose and offer poor safety, or not easy to clip and unclip. de Buyer's R&D efforts have been concentrated on making a locking system that is not only 100% safe but also easy to use. Whether with the stainless-steel long handle or the wood handles, you'll feel you are using regular cookware.
LOQY KEY ATTRIBUTE #2: The LONG Handle and Side Handles
The LOQY collection comes with two sets of handles. The single French-style stainless steel handle is designed ergonomically, curved "à la française" for ultimate comfort and precision. The double-sided handles are constructed using beechwood and reinforced with silicone gaskets to prevent heat transfer.
LOQY KEY ATTRIBUTE #3: THE CHOICE OF MATERIALS
Whatever your needs, we've got a material to match. Whether you're cooking with carbon steel. nonstick or stainless steel - or a combination of all 3, you can reap the benefits of removable cookware handles with your favorite de Buyer material.
The ultimate material for heat conduction and high-heat cooking, the Mineral B collection is timelessly durable. The carbon steel surface transforms into a naturally non-stick surface the more you use it, allowing you to reduce the amount of cooking fat required over time. You can get a perfectly crisp sear on the stovetop using the single stainless-steel handle, remove the handle to allow food to finish cooking in the oven, then place the beechwood handles on for serving.
3-PLY STAINLESS STEEL - ALCHIMY
When it comes to steaming, boiling, simmering, or crisping up your meat, fish, and veggies with cooking oil, multi-ply stainless steel is a versatile companion. This material is also highly conductive, giving you control, responsiveness, and temperature precision when it counts. This feature helps you save time whether you're boiling a big pot of water for pasta or you need to whip up a quick meal on the fly.
Non-stick is ideal to cook fish, vegetables in sauce, and can be used to reheat any preparations and mix several preparations such as pasta. It offers good heat distribution and great resistance to deformation and abrasion. This material is ideal for cooking gently and evenly: it allows for simmering and oven-cooking. Cooking in a non-stick pan requires very little fat.