Carbon Steel Cookware with a Modern Look
Made of 99% iron and 1% carbon, our Mineral B Bois carbon steel pans are as slippery as a brand new nonstick with better sear and without any synthetic coating. Our B Bois collection features a handle covered in beechwood straight from the Vosges Forest in France, and comes with a full line of matching utensils.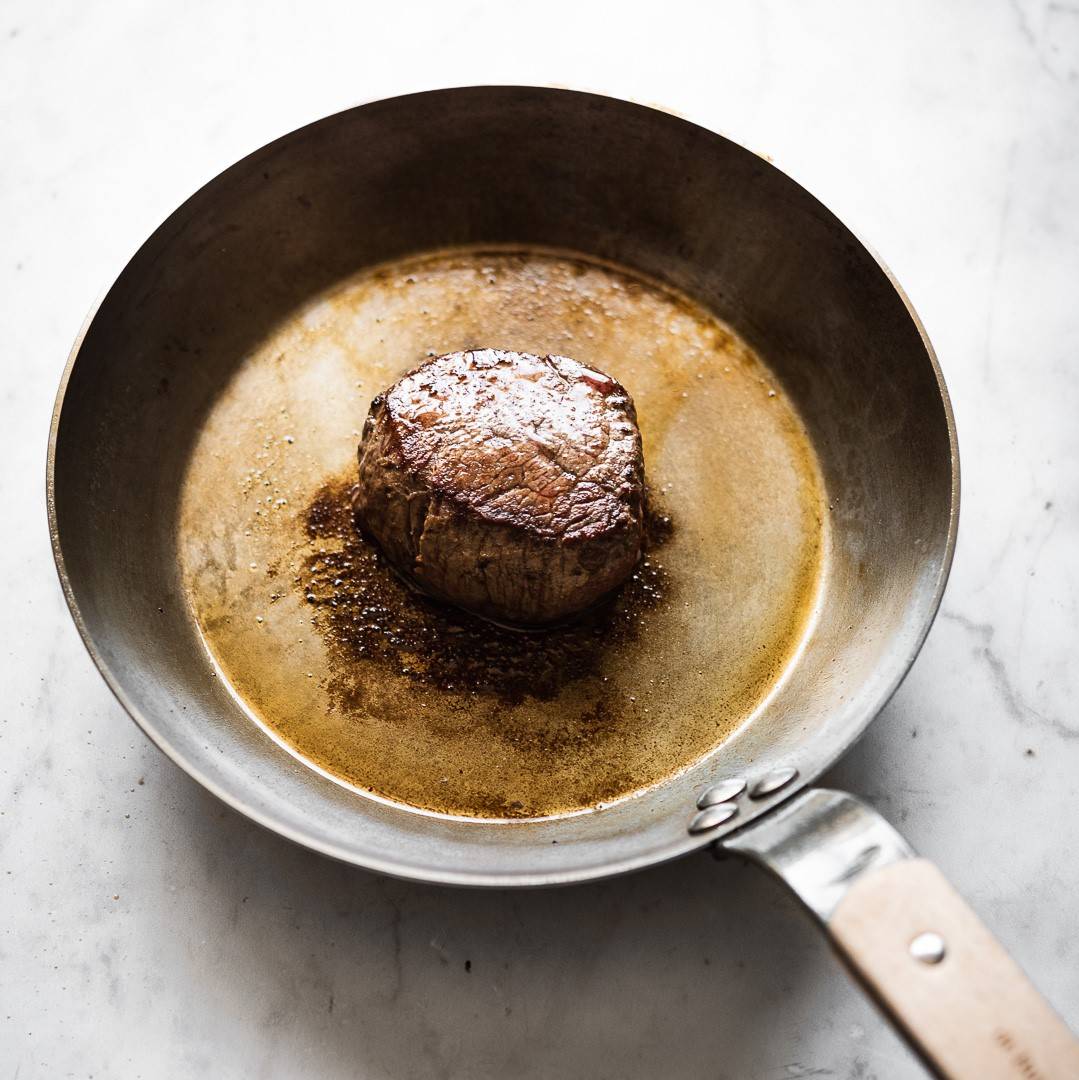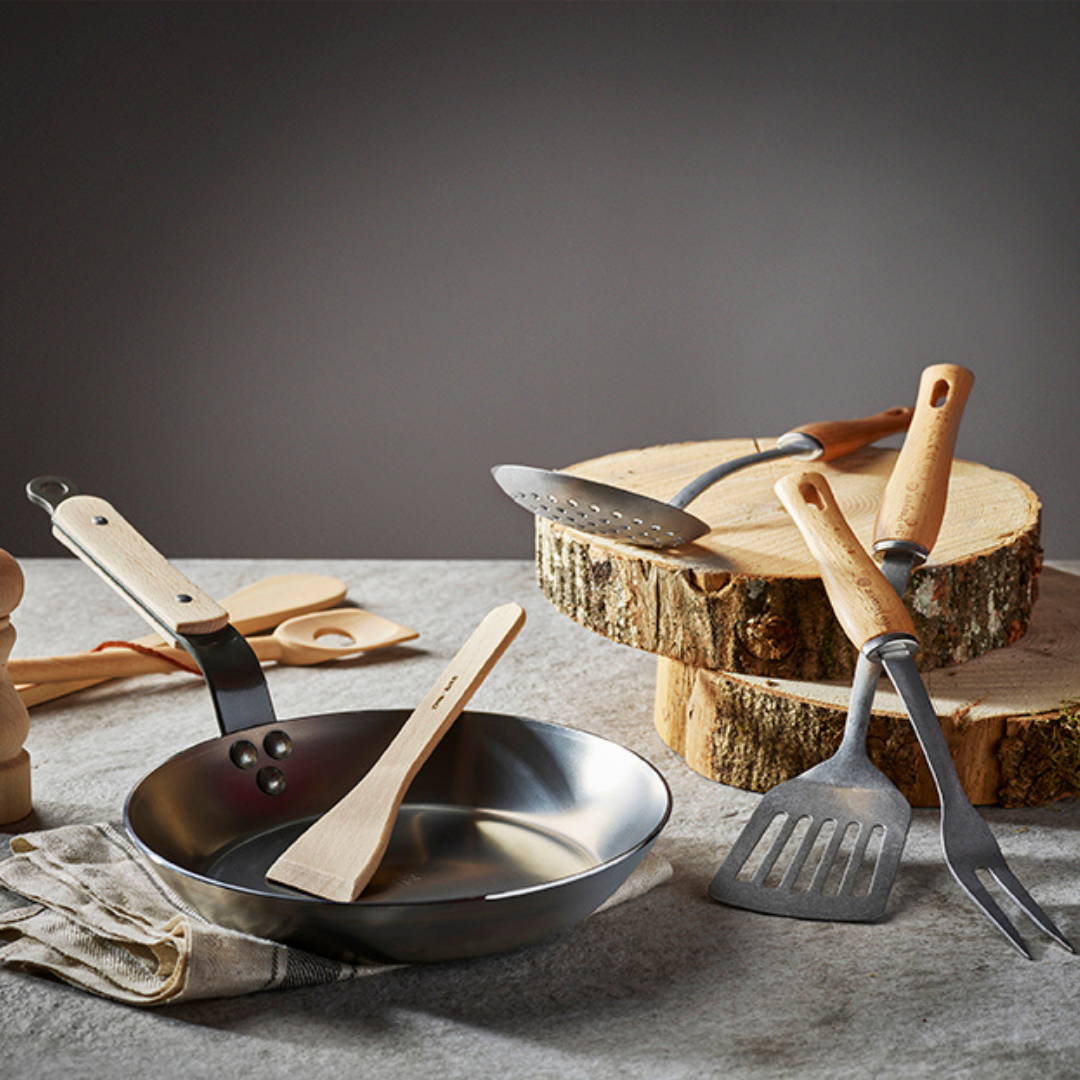 Made from steel sheet, with 100% natural Beeswax finish

No coating, PTFE, PFOA free, the pan becomes naturally non-stick

Riveted handle

Induction ready, oven safe (up to 20mins at 400F)

Made in France, lifetime guarantee
For searing, grilling, frying

Carbon steel allows for the Maillard reaction: surface caramelization of natural sugars on the outside and an exquisitely soft inside

More heat reactive than cast iron, allows for even heat distribution



The riveted handle is made with beechwood, treated with natural beeswax
The handle is curved 'à la française', for an easy grip and protection from the heat
Stainless steel with beechwood handle, and plain beechwood kitchen utensils
Salt & Pepper Mills
All our utensils are finished with natural beeswax
Hand wash recommended
Shop our B-Bois Collection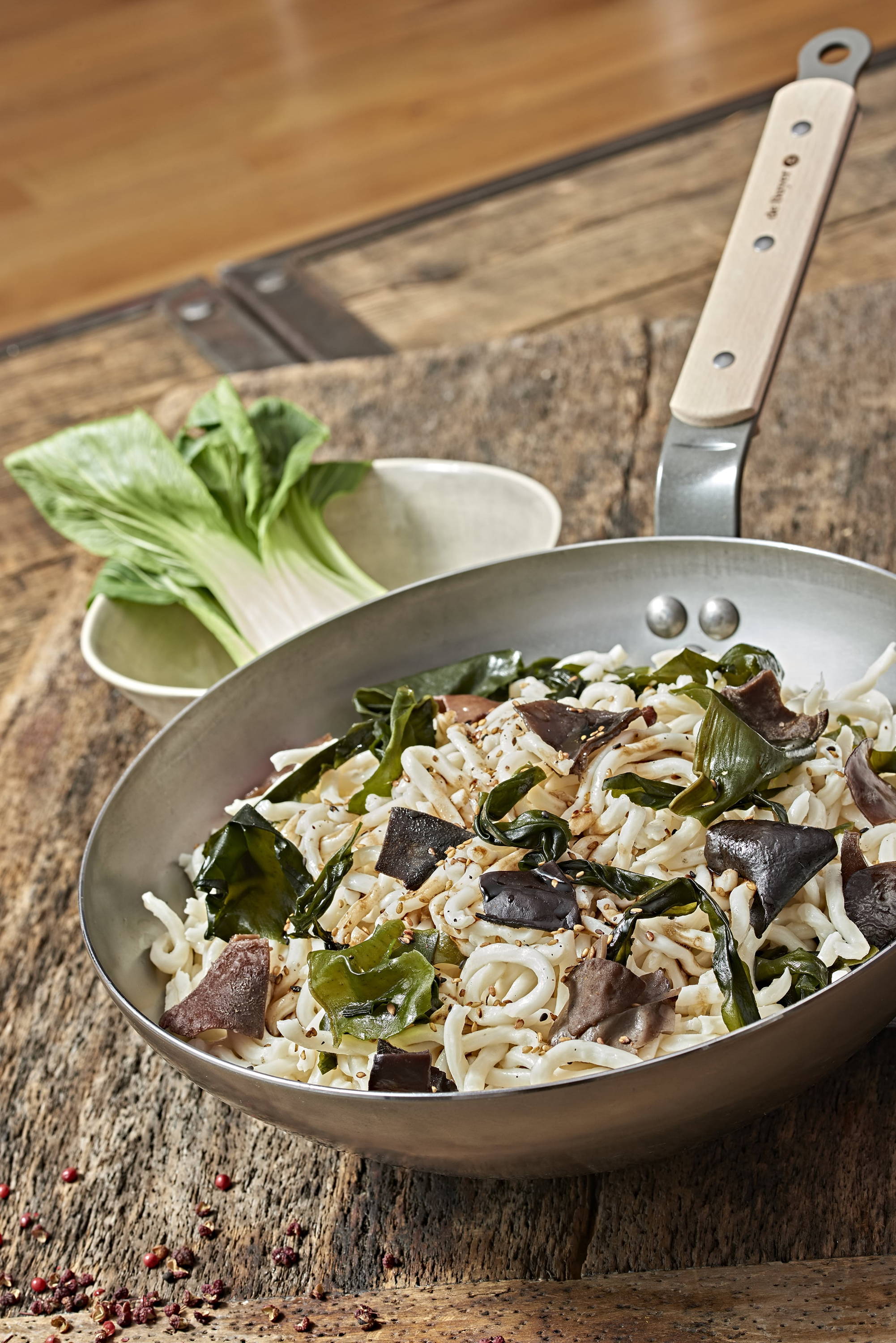 Since 1830, every de Buyer utensil is conceived, engineered, and manufactured in our factory in France, following the most stringent quality requirements. Our carbon steel and copper lines have a lifetime warrantee.

From the Chefs we partner with to the individuals working at all levels of our company, everyone involved in making a de Buyer product is inhabited by the same passion: allowing home chefs like you to thrive in the kitchen.

The "Corporate Social Responsibility" (CSR) commitment label that we received in 2018 is the recognition of our efforts in fields like environmental protection and workplace safety and inclusivity, whether internally or among our partners. De Buyer is the first and only French company in the culinary industry to receive this label.