Bistros are traditional French eateries that serve simple and hearty meals in a casual setting. de Buyer has teamed up with fellow French brands, Opinel and Garnier-Thiebaut to bring a little taste of French Bistro vibes right to your dining room table.
No need to travel to Paris - set up a Bistro at home with this giveaway prize!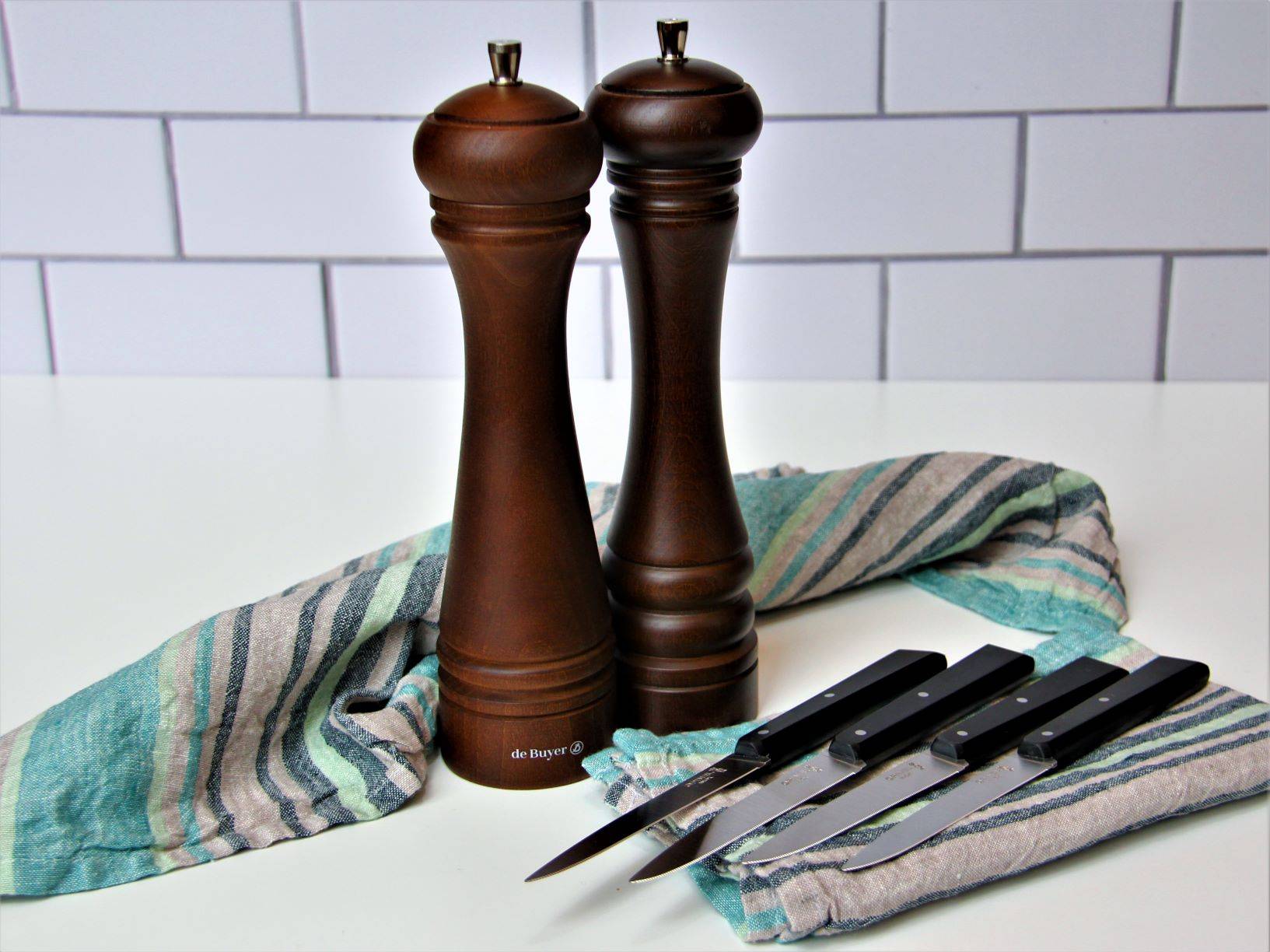 THIS GIVEAWAY IS NOW CLOSED!
*By submitting an entry you are agreeing to Giveaway Terms & Conditions.
What's in the giveaway prize:
One lucky winner will receive the following items - a total value of $350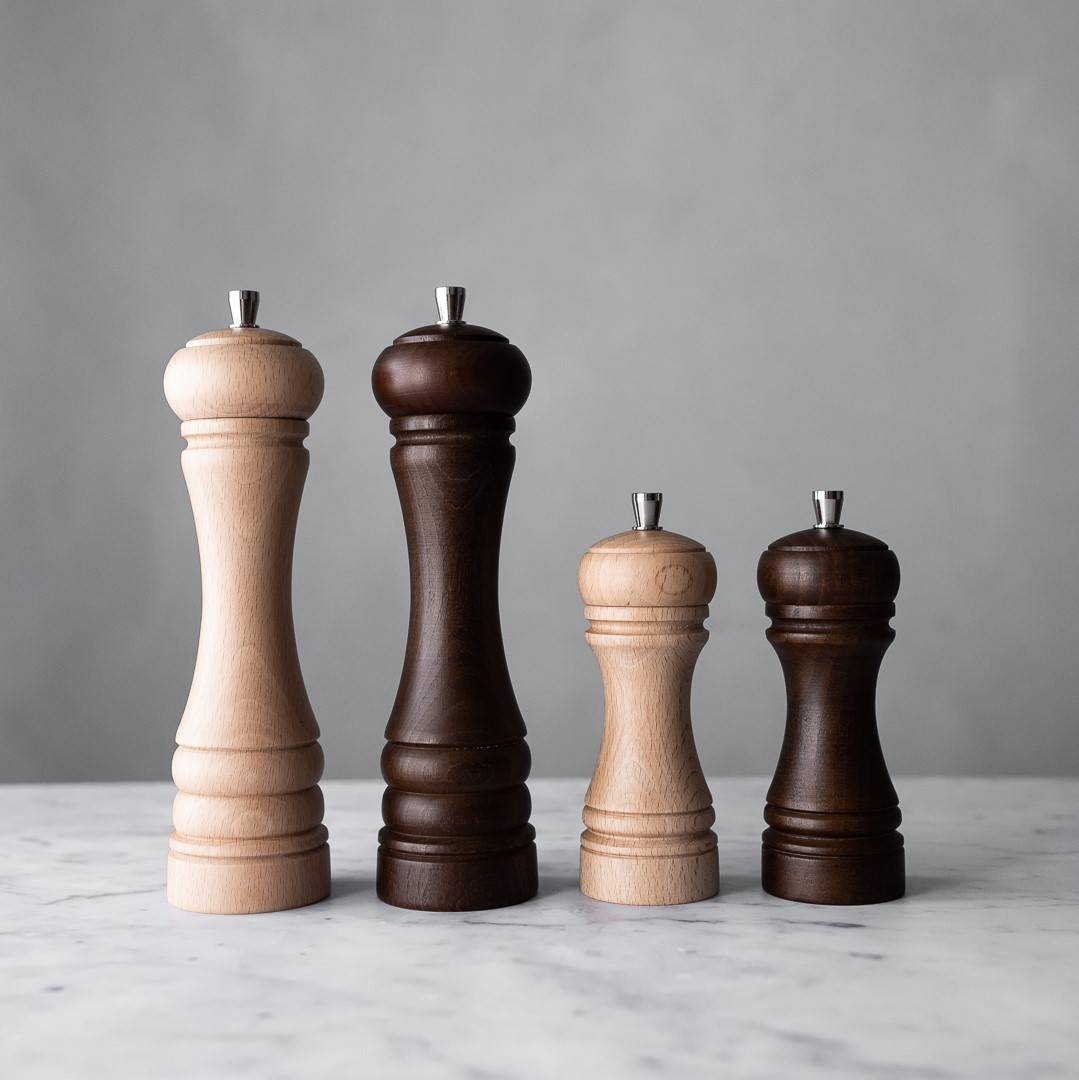 10" JAVA Salt & Pepper Mills
Bring some style to your kitchen table with the Java Salt Mill, a classic wooden mill carved from beechwood sustainably grown and harvested in France. A functional and eye-catching accent piece, keep these mills close to spice up your food as needed. Twist the knob to adjust the grind setting based on your preference. The high quality stainless steel mechanism is engineered to resist corrosion, so these mills will last you a lifetime.
$110 Value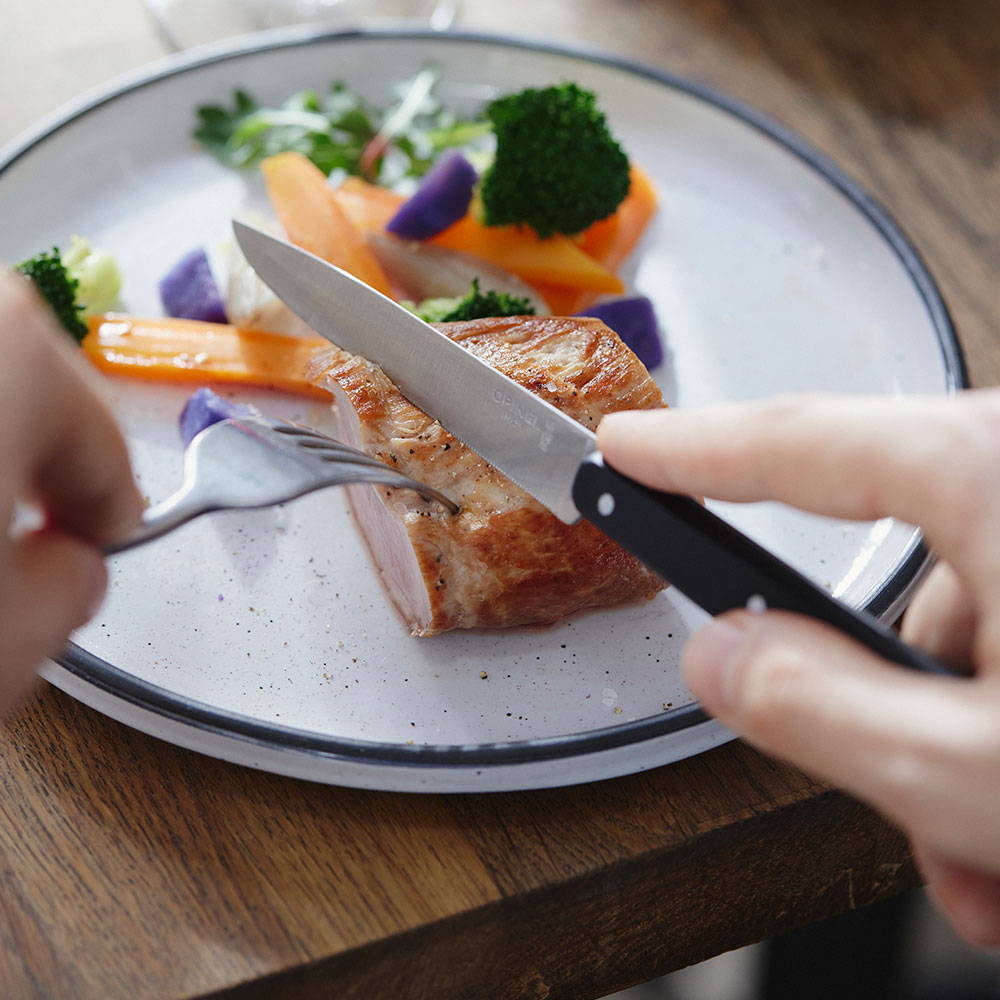 2 x 4pc Bon Appetit PRO Knife Sets
The 'Bon Appetit Pro' knife set is simple, yet elegant. Made from fiber-reinforced polymer, the handles feel comfortable in your hand and are very resistant to wear and tear. The micro-serrated blade will stay sharp for years to come and doesn't need to be sharpened. The contemporary design matched with being dishwasher safe makes these perfect for food service or dinners at home.
$120 Value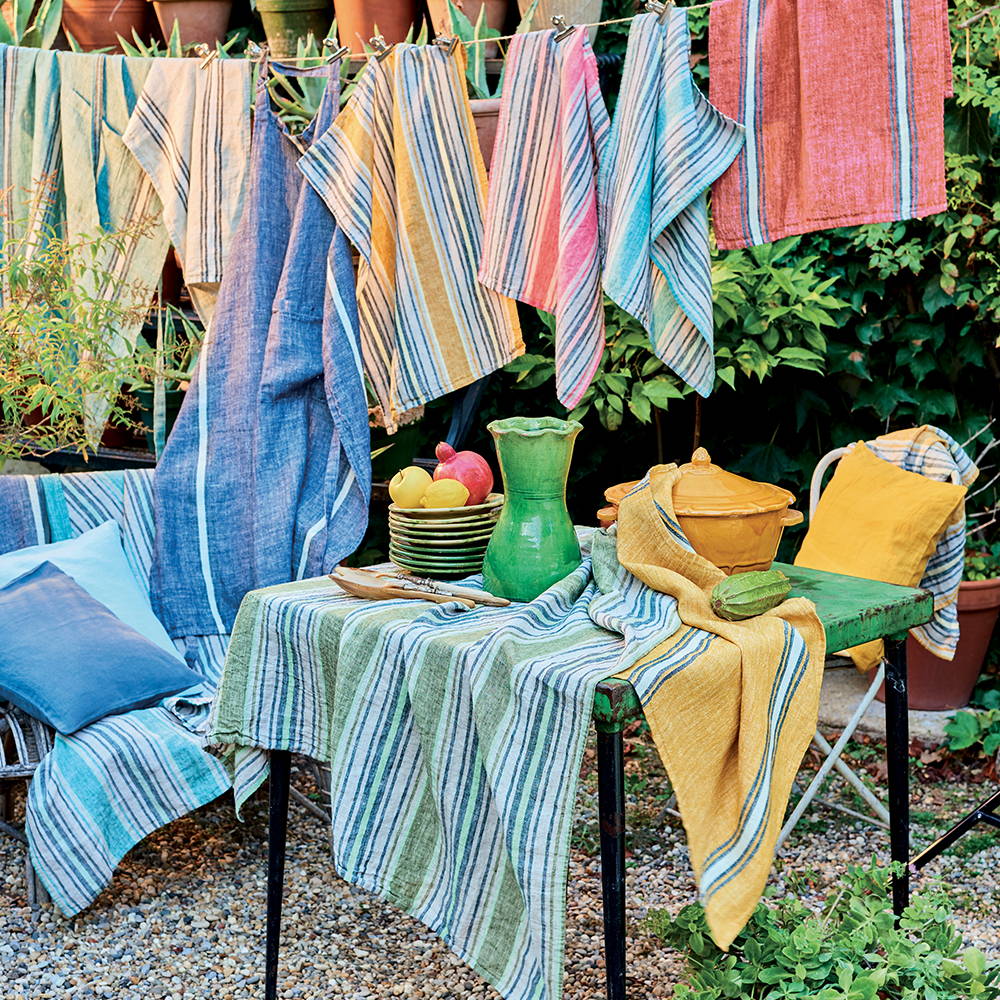 8 x Sombrilla Dinner Napkins
The Sombrilla collection will dress your table with a casual Mediterranean touch. These dinner napkins measure 19"x19" and are made from 100% Linen that has been prewashed. The bright colors paired with a simply beautiful design will add conviviality to your table with an effortless look.
$120 Value

Monday, August 16th is the FINAL day to submit an entry for the giveaway
Winner will be chosen on 8/17
You must be a US resident and 18 years or older to be eligible to win. Only one entry per participant.
Giveaway closes on 8/16 at 11:59 PM CT