The kitchen tool you didn't know you needed.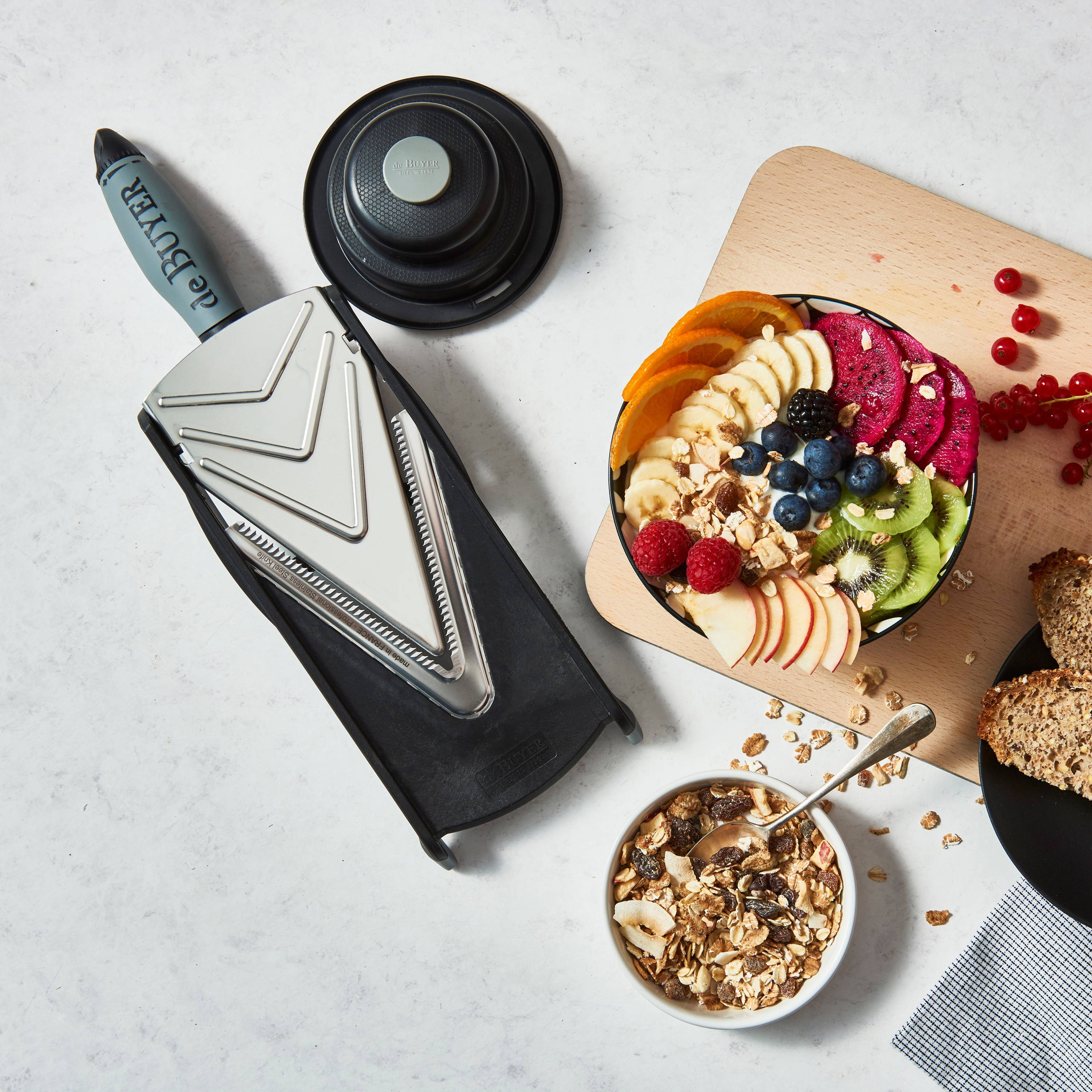 Nothing matches the precision of a clean cut like a French mandoline by de Buyer. Whether you are a professional chef or a home cook, we make mandolines for everyone.
What can I do with a mandoline?
So many things! Depending on which model or type of mandoline you have, the range of cuts will be different. With our Kobra mandoline slicer, you can make cuts between 0.2-5mm thick. The V-Shaped blade allows you to all types of foods, from vegetables like tomatoes, potatoes, and carrots, to soft fruits like kiwis, bananas, and more. You can even slice up hard meats, like pepperoni, to quickly and easily prepare pizza toppings or charcuterie boards.
Are mandolines safe to use?
Mandolines are very safe to use when used correctly. With the de Buyer pusher included for safety and comfort, your fingertips will sit nicely on the border of the slider to protect them from the sharp blade. With careful cuts and proper use, you'll be able to easily use a mandoline without injury.
Do mandolines need maintenance?
Our mandolines are built to last you a long time. The blades do not need to be sharpened but over a long period of time can become dull or the parts become worn out. For most mandolines we sell spare pushers, sliders, and blades. If you're not sure which piece fits with your mandoline, please contact customer service and we'd be happy to help you.
Designed to make your life easier.
What is a mandoline useful for? Let's start with the basics.

Slicing fruits and vegetables evenly
Slicing large amounts of food very quickly
Very finely slicing food
Makes prep and clean up quick and easy
Find the mandoline that fits your slicing needs
Slice and julienne
Ultra-compact - 2 julienne blades
Slice
Adjustable height for extra comfort - V-Blade
Slice, waffles fries, and julienne
Adjustable height - Double-sided blade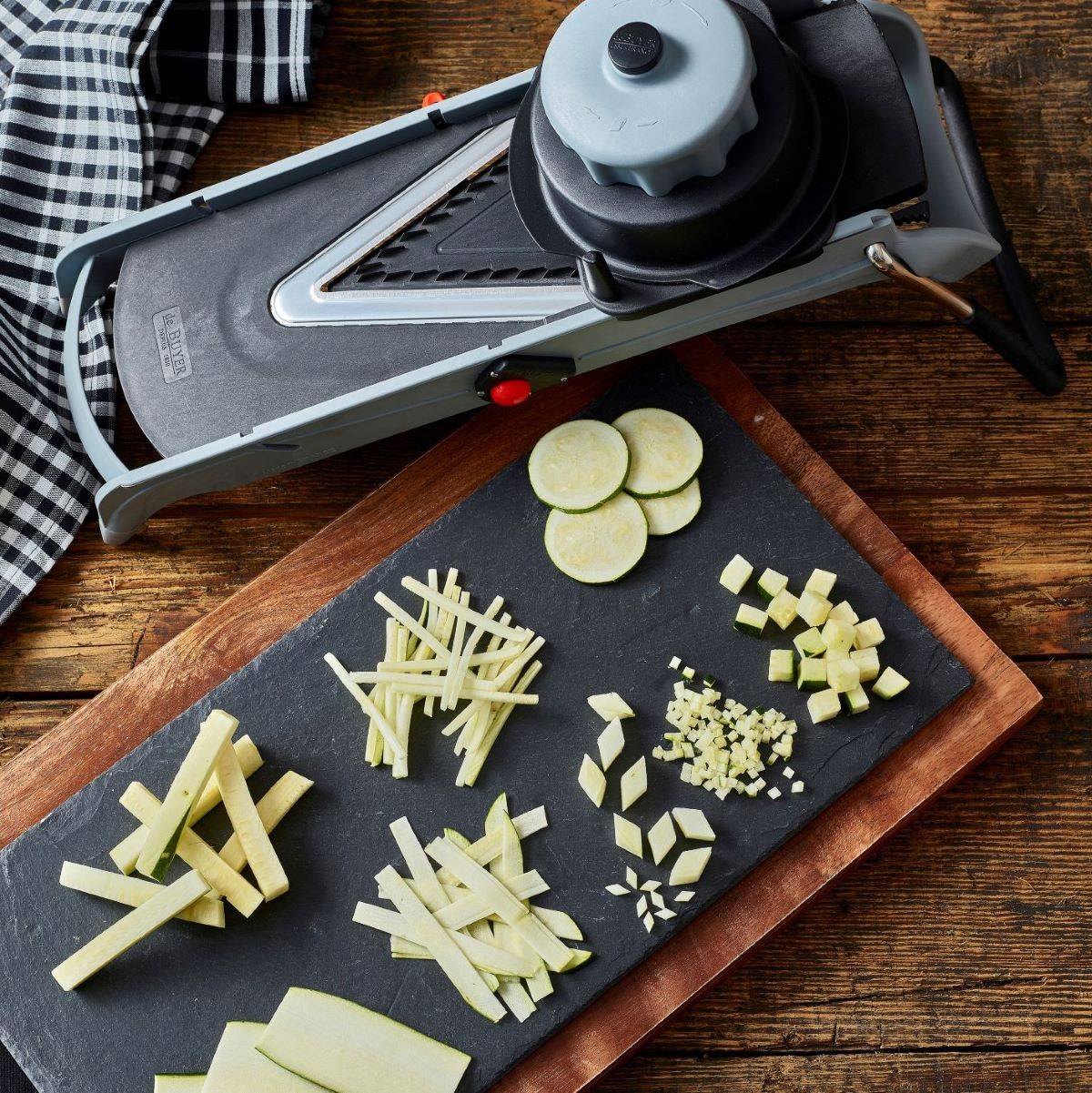 Since 1830, every de Buyer utensil is conceived, engineered, and manufactured in our factory in France, following the most stringent quality requirements. Our carbon steel and copper lines have a lifetime warrantee.

From the Chefs we partner with to the individuals working at all levels of our company, everyone involved in making a de Buyer product is inhabited by the same passion: allowing home chefs like you to thrive in the kitchen.

The "Corporate Social Responsibility" (CSR) commitment label that we received in 2018 is the recognition of our efforts in fields like environmental protection and workplace safety and inclusivity, whether internally or among our partners. De Buyer is the first and only French company in the culinary industry to receive this label.