Discover the Art of French Craftsmanship in Every Dish.
From 8/30 - 9/4/2023, enjoy 15% off* our premium cookware, bakeware and accessories.
Elevate your kitchen today!
*excludes sets and bundles
Naturally nonstick, Carbon steel is a classic and timeless material in the kitchen and beyond. Excellent heat conductivity means food is cooked evenly and quickly, leading to unparalleled taste and texture. Additionally, carbon steel is incredibly durable, making it a long-lasting investment. Once seasoned, carbon steel creates a natural nonstick surface that requires little oil and is perfect for delicate tasks like frying eggs. Compatible with all surfaces, Carbon Steel responds rapidly to changes in temperature, providing total control in the kitchen and beyond. Season your pan to reveal a seamless nonstick surface with rich colors that deepen and develop over the years with our lifetime guarantee.
Excellent heat conductivity
Naturally non-stick
Versatile
Durable
Steel Wool Safe
Lifetime Guarantee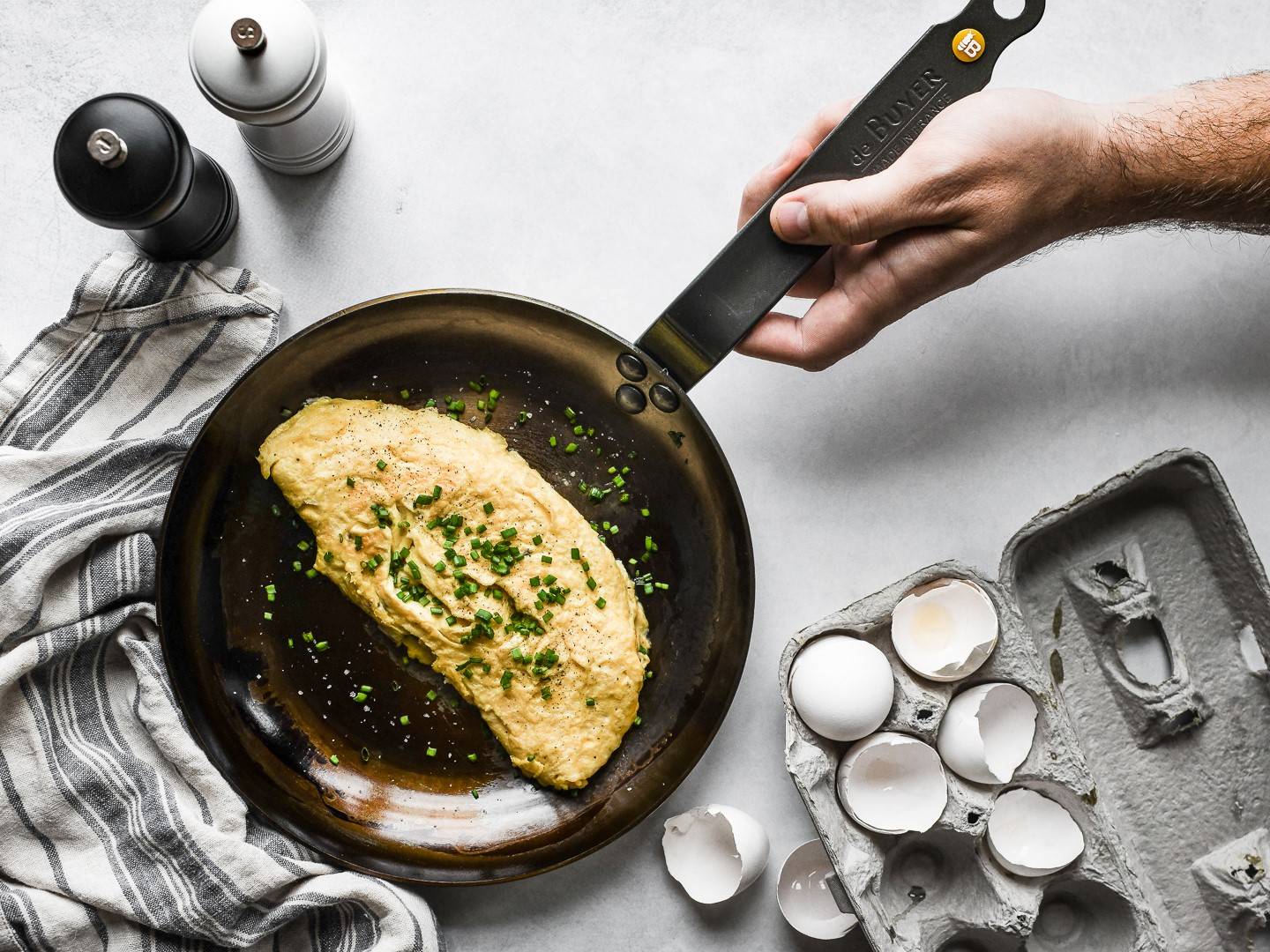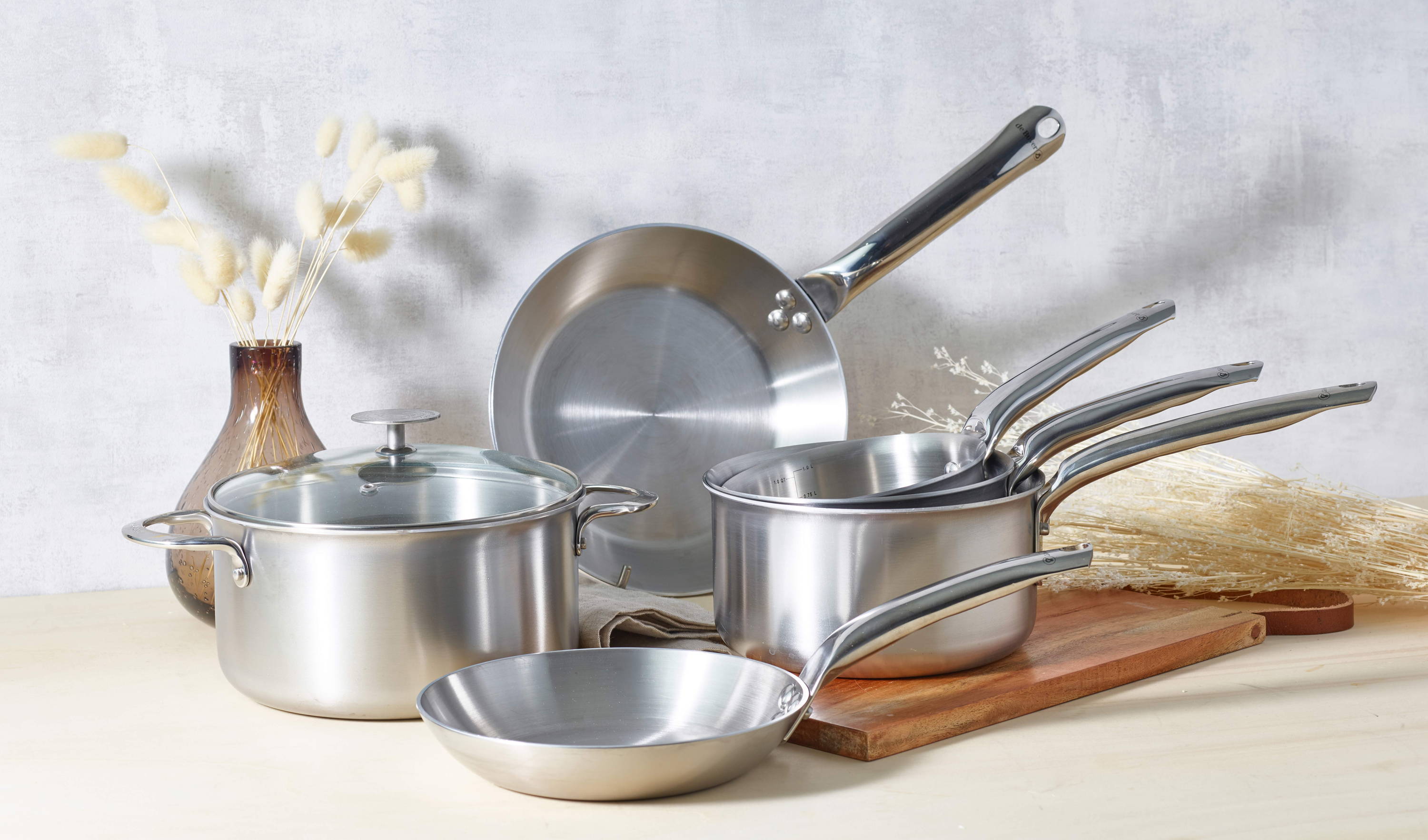 Stainless steel cookware is the ultimate kitchen tool. It is sturdy, durable, and resistant to corrosion, making it a wise investment that will last for many years to come. The smooth, non-reactive surface of stainless steel cookware is perfect for cooking all foods, and it is easy to clean and maintain.
Considering its compatibility with all heat sources, including induction, and its ability to withstand high oven temperatures, stainless steel cookware is a versatile and practical choice for the modern chef.
Versatile
Resilient
Non-reactive
Multi-Ply Construction
Practical
With superior heat conductivity and rapid heat response, copper shows itself to be the incredibly dynamic, shining brightest in delicate tasks like boiling and sautéing. The beauty of copper cookware lies in its warm, radiant glow and its ability to cook food evenly and quickly. The luxurious copper exterior not only dazzles in your kitchen but also offers rapid, uniform heating – a chef's dream come true. With proper care, a set of copper cookware will last a lifetime, adding elegance and function to your cooking repertoire.
Experience the joy of creating culinary masterpieces with cookware that responds to your every move. Embrace the allure of copper, and turn every dish into a gastronomic delight. Discover the harmony of aesthetics and function in cookware that's truly a work of culinary art.
Superior heat conductivity
Rapid heat response
Timeless and elegance
Long-lasting
Safe and practical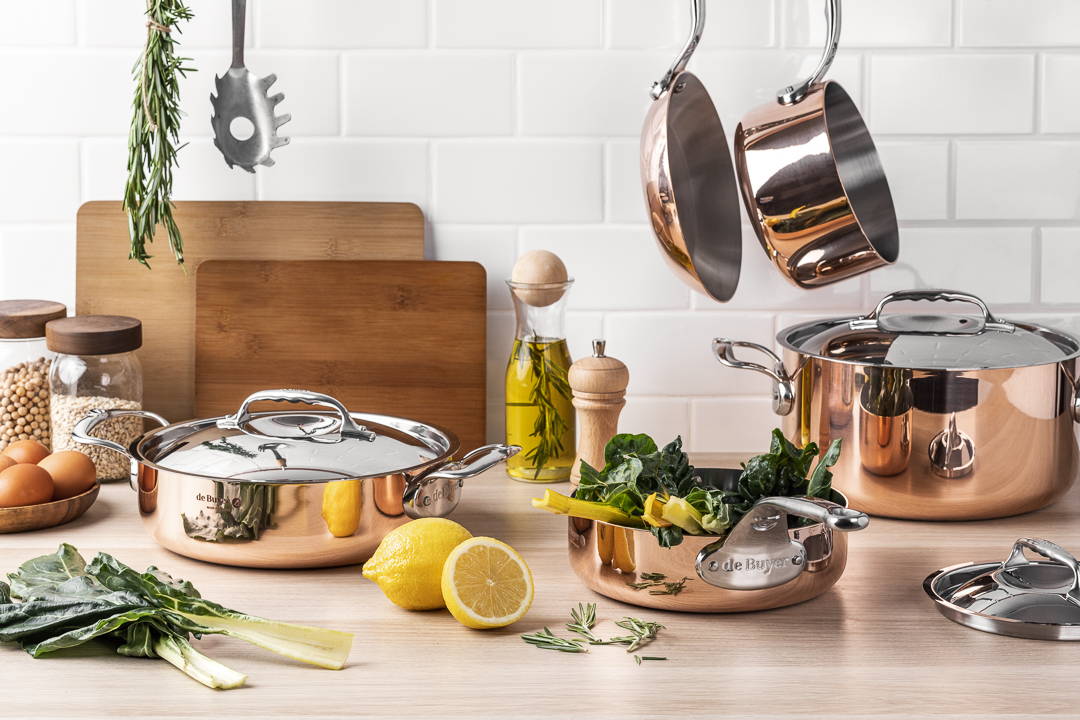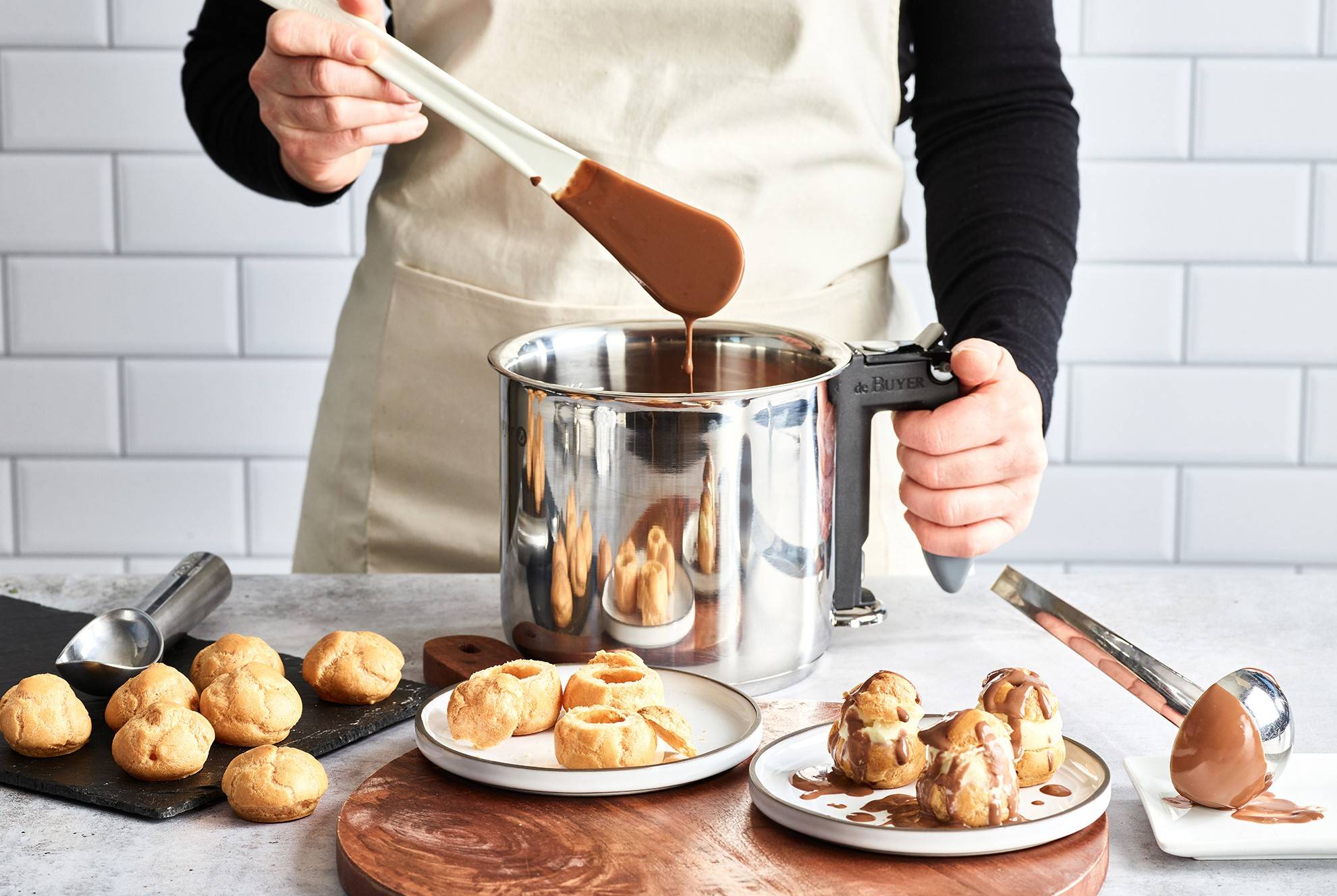 Elevate your baking experience with our exceptional bakeware collection. Crafted with precision and designed for perfection, our bakeware is your ultimate companion in the kitchen. Unleash your culinary creativity and achieve flawless results every time. From classic cakes to artisan breads, our range of high-quality materials ensures even heat distribution, impeccable browning, and effortless release.
Whether you're a seasoned baker or just starting your journey, our bakeware is tailored to meet your needs. Elevate your creations, savor the satisfaction, and make every bake a masterpiece with our premium bakeware – because every recipe deserves perfection!
From sweet to savory, de Buyer has any baking accessories you need, including a variety of shapes and sizes to suit different needs. This includes round and cake pans, tart rings, pizza trays, baguette pans, and more! de Buyer's bakeware products are favored by both professional chefs and home cooks alike for their durability, performance, and craftsmanship.
Transform your kitchen experience with de Buyer's premium cooking utensils – the ultimate companions for culinary excellence. Crafted with precision and designed for both novice chefs and seasoned cooks, our utensils empower you to create, innovate, and savor the art of cooking. From precise stirring to effortless flipping, our thoughtfully designed tools are an extension of your culinary expertise.
Engineered for durability and comfort, they are your trusty partners in crafting dishes that delight. Elevate your cooking to a symphony of flavors and techniques, all guided by the finesse and functionality of our exceptional utensils. Embrace the joy of cooking, and make every meal a masterpiece with tools that set the stage for your culinary creativity.
With three different options for materials, any of these beautiful utensils are sure to look great hanging in your kitchen. Get theses utensils to complement your cookware and you'll be flipping, scooping, stirring, and serving in style. The perfect complement to your cookware!