Retail Highlights - May 2022
de Buyer Mineral B Rated "Best Overall" in CNN
Recently, a CNN article written by Jason Perlow featured our Mineral B Frypan. Within the article, the author tests and reviews various carbon steel pans from eight top brands selling carbon steel products. Over eight weeks, Perlow put these pans to the test baking, searing, deep frying, sauteing, searing, and simmering to judge their usability for professional and home use. We are proud to share that the author rated de Buyer's Mineral B Fry Pan the "Best Carbon Steel Pan Overall," praising its depth and versatility. Perlow writes, "This is a multitasker that can be used to cook just about any meal on your stove or in your oven you can think of, and it is worth every penny — it will become your main kitchen workhorse."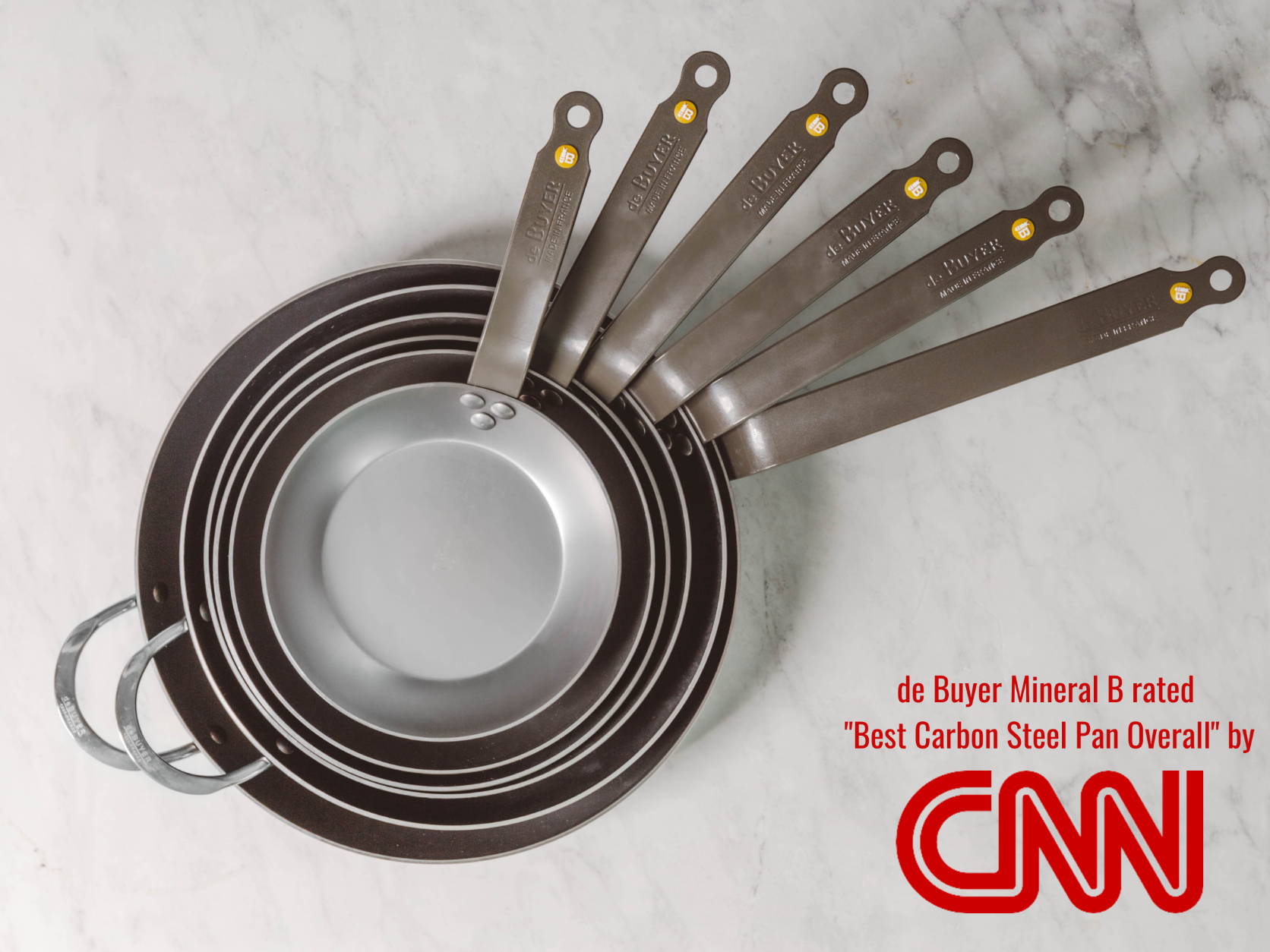 CURRENT RETAIL PROMOTIONS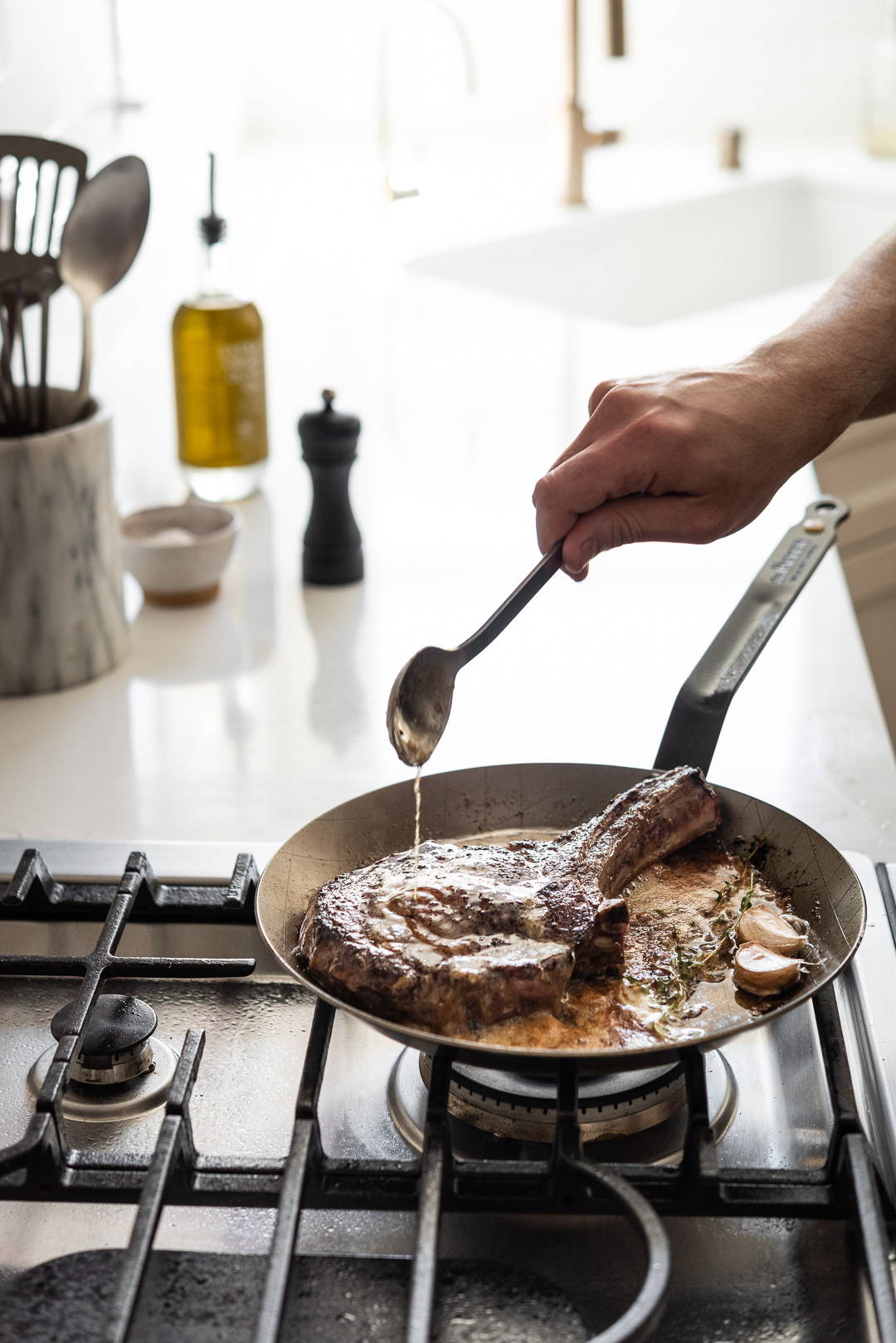 To share the excitement of our Mineral B Fry Pan being rated
"Best Overall Carbon Steel Pan" by CNN, we're offering 10% off our
Mineral B collection through May 31. There's no better time
than now to introduce de Buyer Carbon Steel to your stores!
*Promo Code: MineralB10
*Excludes Mineral B PRO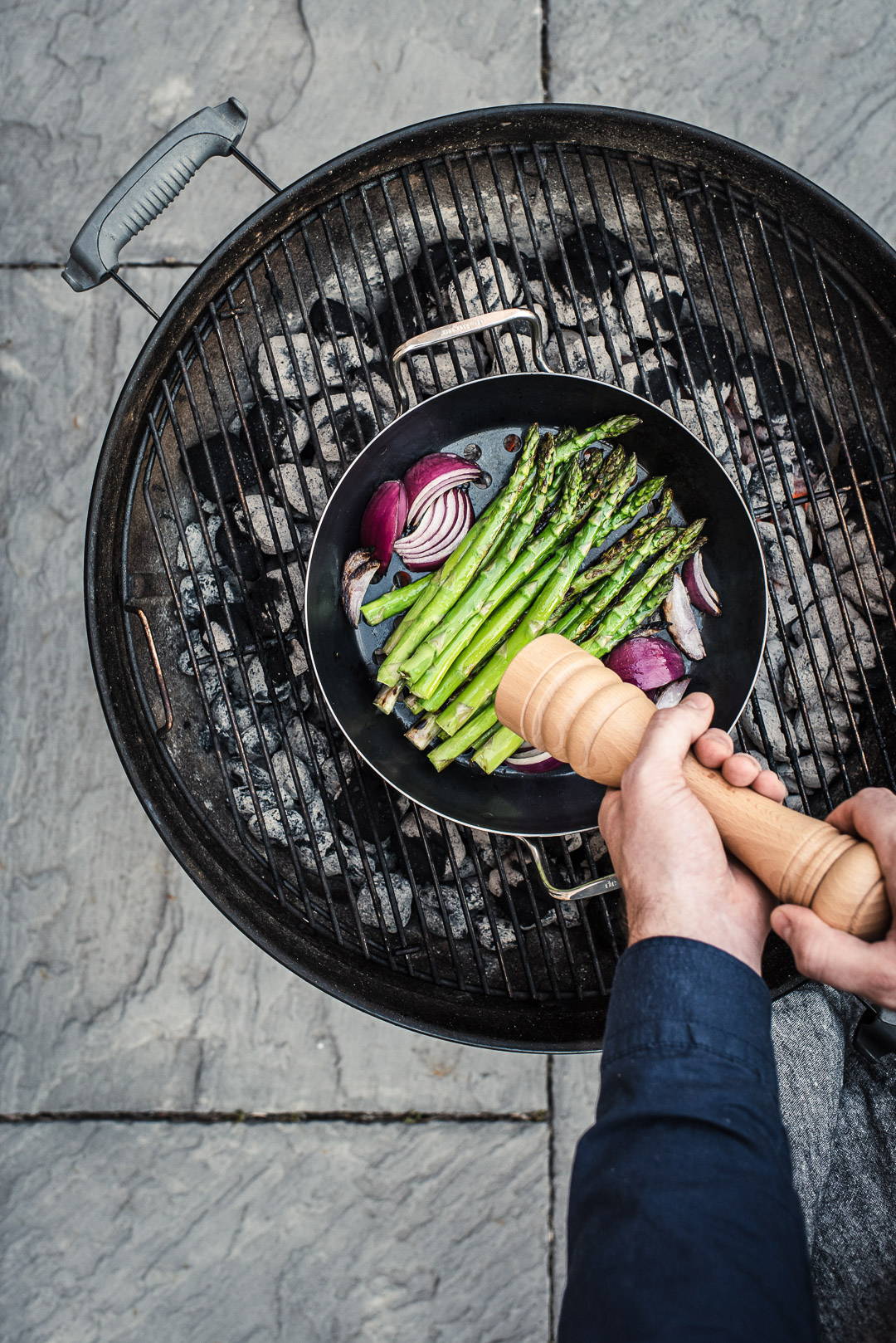 Now through May 31, you'll get 10% off your Outdoor Collection order!

Check out some of this season's must-haves for Cinco de Mayo,
Memorial Day, and all upcoming summer holidays:
At the Inspired Home Show in Chicago in March, we unveiled our newest collection: The Signature Collection.
This curated assortment of mills, knives, and cookware spanning across four key cooking materials: carbon steel, stainless steel, copper, and nonstick. This collection of high-quality and high-performing cookware was created to offer the right material to cook any recipe. With our beautiful, cast stainless steel, heat-stop handle featured across all materials, it is easy to build a custom cookware set that will look great in the kitchen and on the dinner table.
If de Buyer is on the table, you know it will be delicious!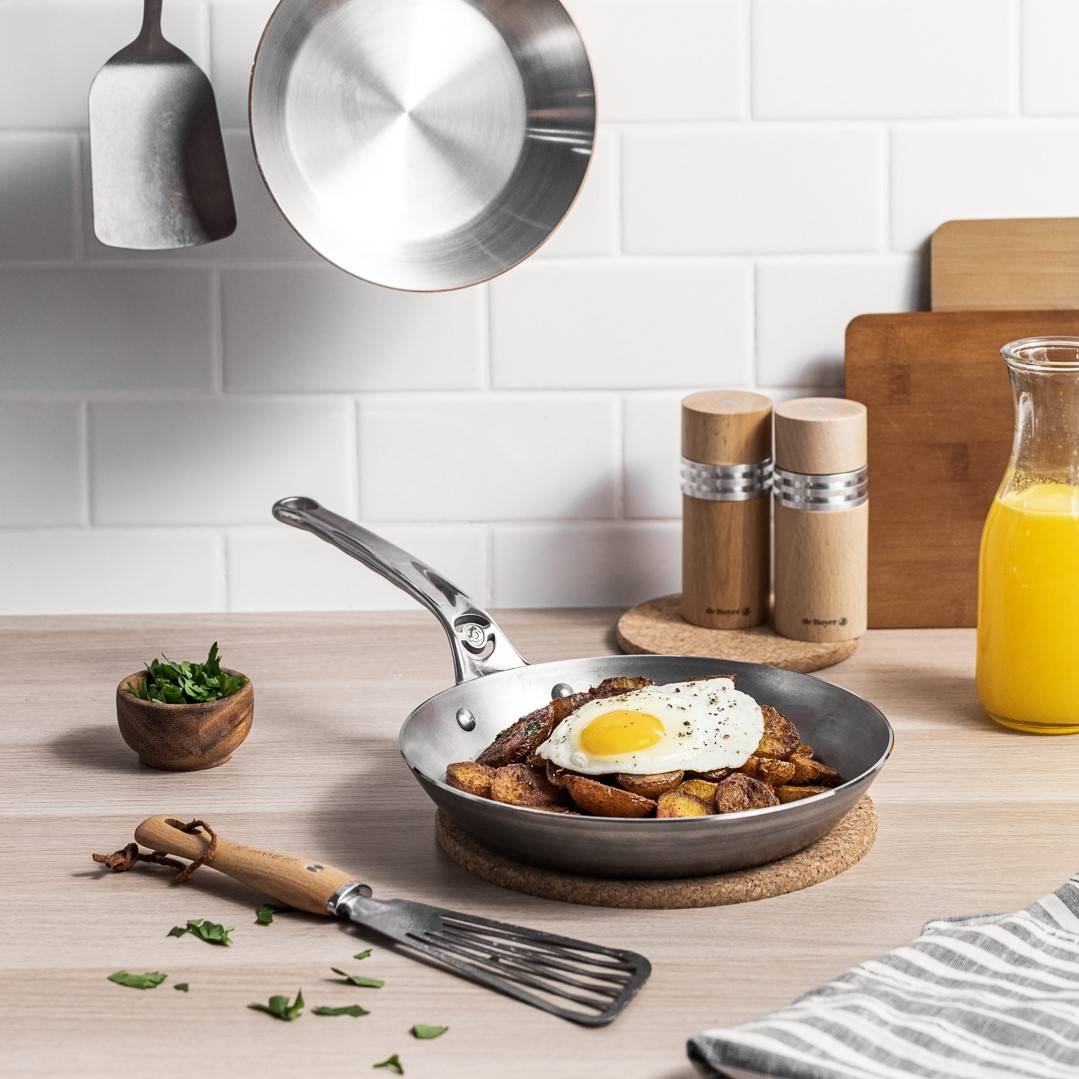 Mineral B PRO - Carbon Steel
de Buyer's #1 best seller, the Mineral B PRO is universally loved by both professional chefs and home cooks. Carbon Steel offers even heat distribution, great heat retention and ability to withstand high temperatures without warping. With our Signature stainless steel heat-stop handle, these carbon steel pans look great with flawless performance.
Made in France.
Open stock: Fry Pan, Country Fry Pan (SRP/MAP from $84.95)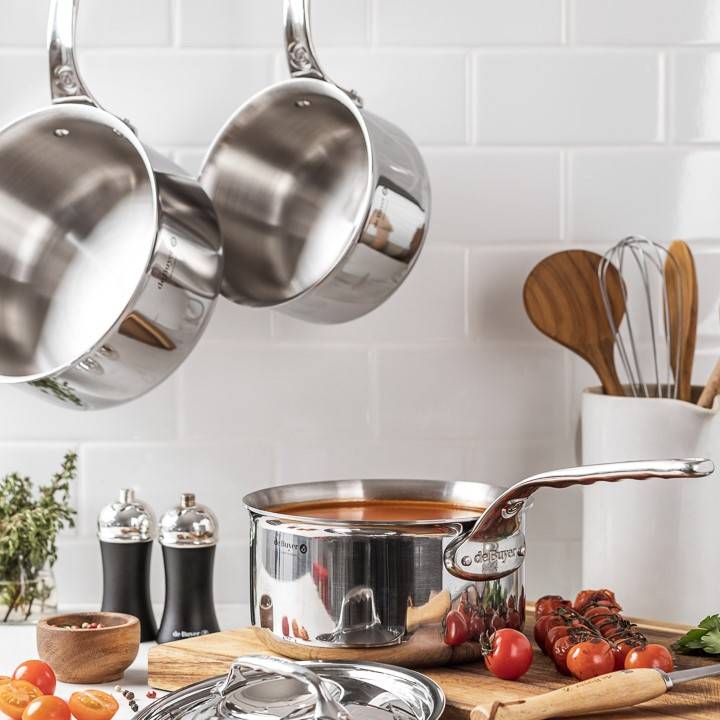 AFFINITY - 5-ply Stainless Steel
With its polished exterior, the sleek 5ply stainless steel body offers excellent performance and precise temperature control giving the user maximum control over what's cooking, performing similarly to copper cookware.
Made in France.
Open stock: Fry Pan, Rounded Sauté Pan, Stewpan, Saucepan, 6-pc set (SRP/MAP from $157.95)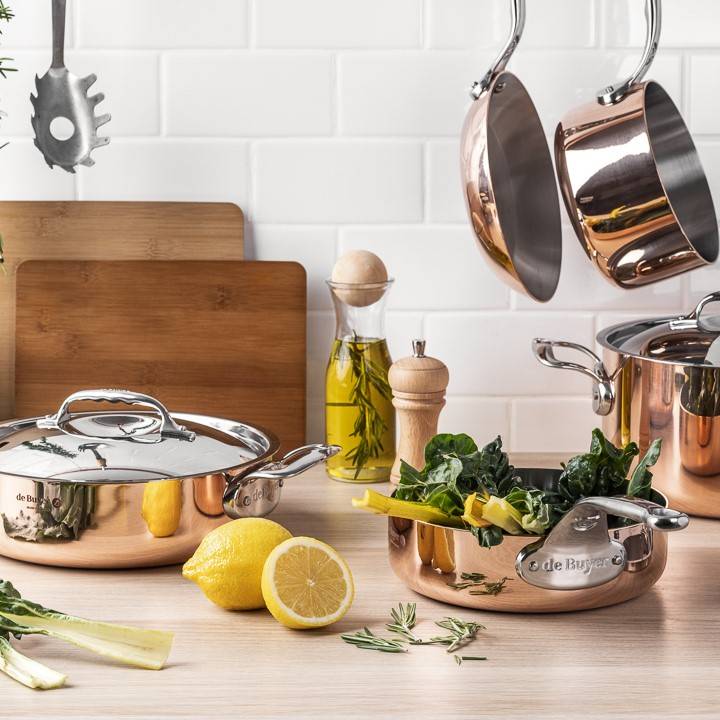 de Buyer's one-of-a-kind Copper collection, PRIMA MATERA, is now offered with non-induction and induction-ready options. Made of 90% Copper with a 10% stainless steel inner lining, PRIMA MATERA also features our signature stainless steel heat-stop handle.
Made in France.
Open stock: Fry Pan, Conical Sauté Pan, Stewpan, Saucepan, Braiser, Stockpot (SRP/MAP from $244.95)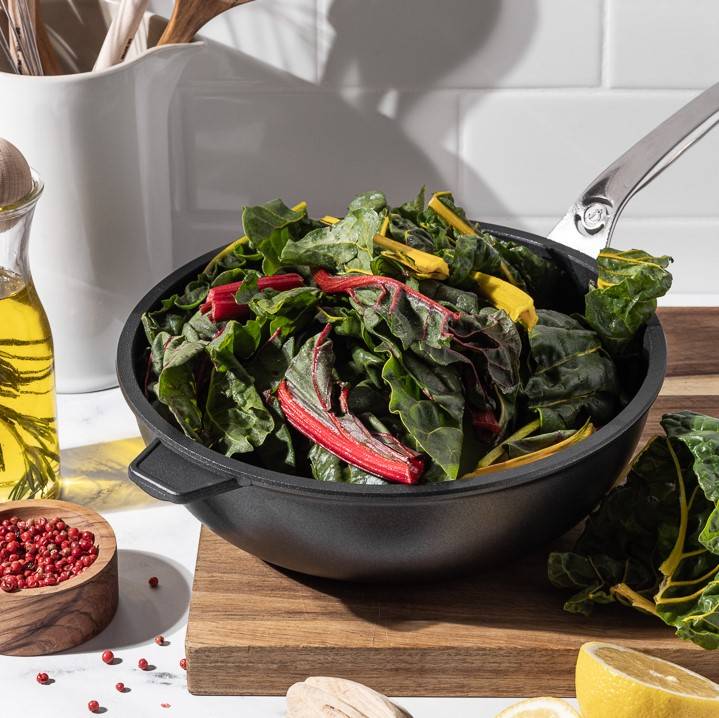 NEW! CHOC Extreme - Nonstick
Our brand new CHOC Extreme nonstick collection is officially in stock and available. Stock your shelves with the highest quality nonstick pans. Made from pressure-cast aluminum and featuring our signature, stainless steel heat-stop handle. CHOC Extreme offers fast and even heating and, like all nonstick pans, is best used for low-medium heat cooking.
Made in France.
Open stock: Round Frypans, Deep Sauté Pans (SRP/MAP from $120)
All products are in stock!
And even more is on it's way from France. The ongoing pandemic has created great tension at every level of the chain, from raw material to manufacturing and international transportation. Our teams both in France and in the US are always working hard to make sure that we can keep up with the demand and ship you orders without having to wait! Our US warehouse is located near Chicago, IL so we can even address last minute reordering.

Want to grow your business with de Buyer? Set up a meeting with Eric to learn how!
To place an order or to get in contact with us, email or call us at:

sales@debuyer.com
773-754-3277 Mon-Fri 9-5pm CT


Check out our 2022 Retail Catalogue!
You can add custom HTML / CSS / Javascript or Liquid code right here.