Kitchen cookware has come a long way over the centuries. Our ancestors were cooking with materials that were local and accessible like brass, copper, and cast iron. Today, a deeper understanding of cooking processes, globalization, and clever combinations of materials means that our choices are incredibly vast. The only problem with so many options is that the sheer variety can become overwhelming.
Whether you're starting your dream kitchen or simply adding to your collection, you know that the right material makes a big difference in your cooking process. Not only does food just taste better when it's cooked using the right material, but it also makes the process more satisfying.
In order to gain a more comprehensive understanding of cooking materials and the best way to use them, our guide to choosing the right cookware will help you simplify things.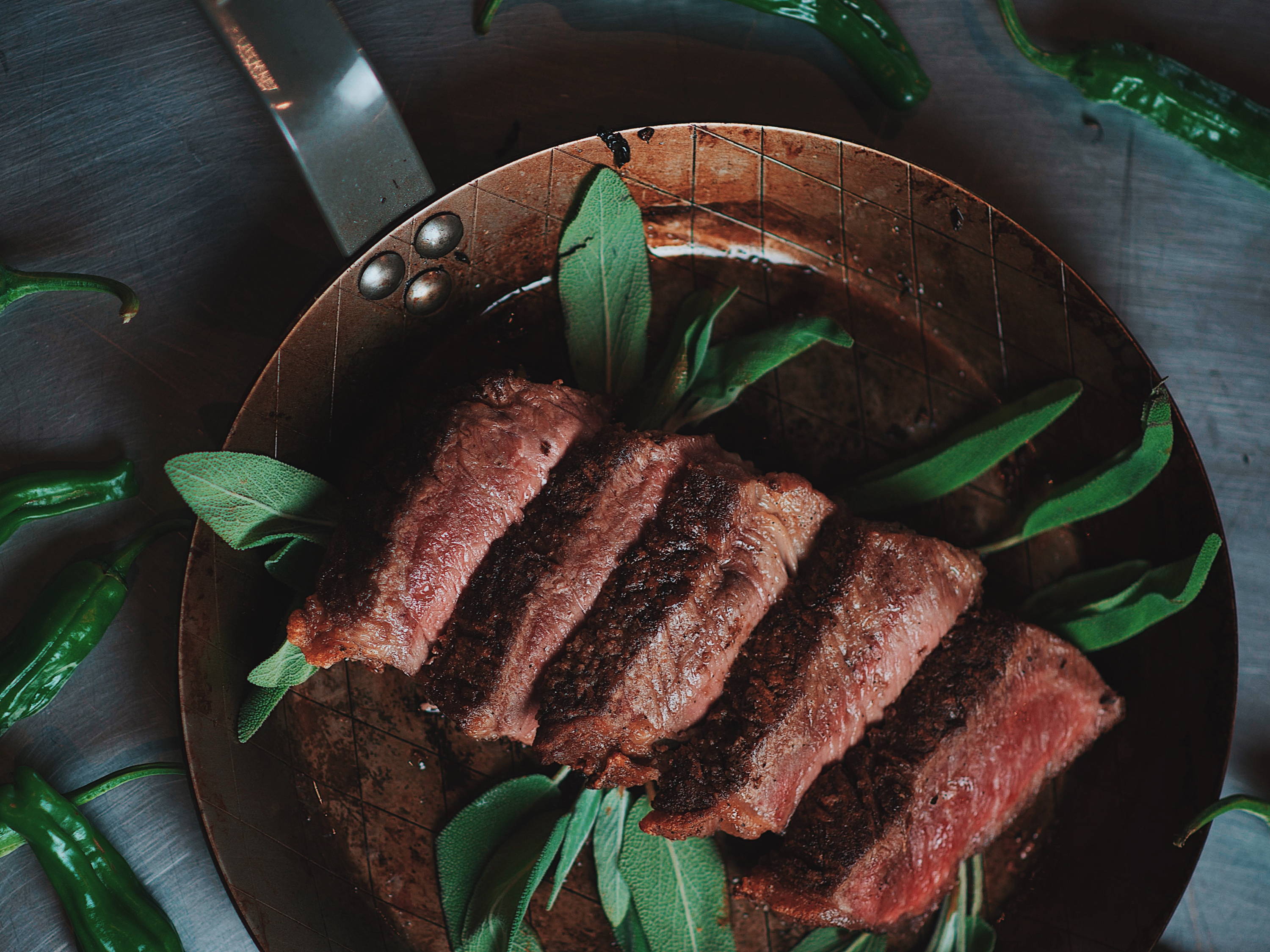 If you love cast iron but you're not always in the mood to lift and maneuver such laborious cookware, then carbon steel will be your new best friend. It's made from 99% iron and 1% carbon, composed of metal sheets pressed into the form of the pan. The result is a perfectly smooth surface that's nonstick when seasoned and a joy to cook with.
CARBON STEEL VS CAST IRON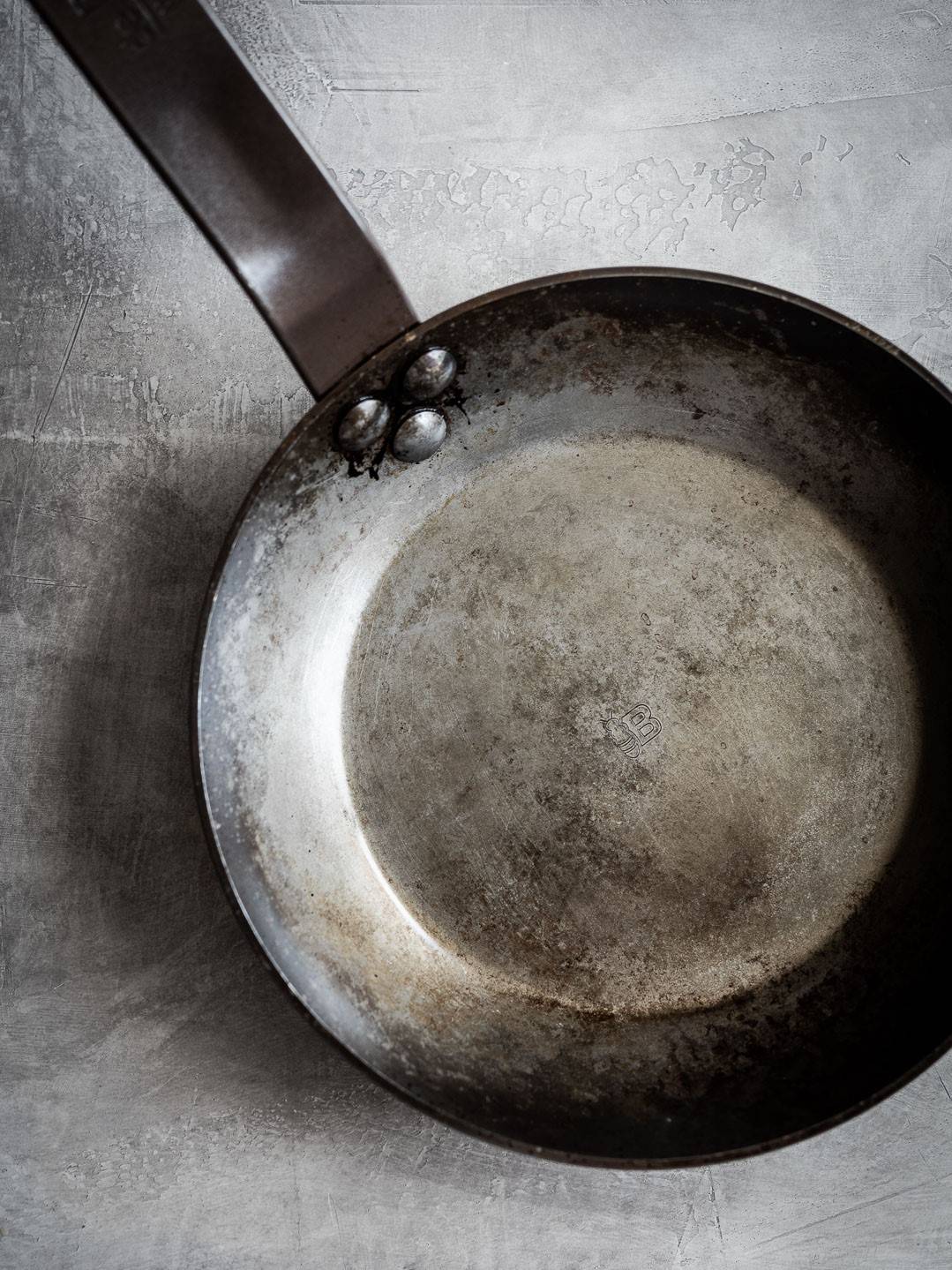 Carbon Steel is 40% lighter than Cast Iron

Once seasoned, they have better non-stick properties than modern cast iron

You can use less oil for cooking, so a great choice for cooking light

Lower carbon content makes carbon steel more durable and

long-lasting

Heats up more quickly and evenly than cast iron
What is Carbon Steel Cookware Best For?
Carbon steel pans, like our best-selling Mineral B collection, are a popular choice among kitchen professionals. You'll find them in many professional kitchens because they're great on the stove and in the oven (with some exceptions), and because carbon steel is the ultimate cooking material for searing steaks and getting that irresistibly crispy skin on chicken, duck, and fish. The Mineral B collection is also safe to use with induction cooktops. Try our Mineral B Omelette Pan for the most beautiful French Omelette you've ever plated!
An extension to our steel family of cookware is the Blue Steel Collection. These pans are thinner and lighter than traditional carbon steel, and they're heat-treated in order to help prevent oxidation and assist in seasoning. They'll become your best friend for breakfast - we love them for making crepes, pancakes, French toast, and medium-heat cooking. Because these pans are thinner, they are a bit more prone to warping when used at very high temperatures. Try our La Lyonnaise Fry Pan for a perfect pan-fried salmon filet.
Stainless Steel cookware makes an eye-catching statement in any kitchen. Made from an alloy of chromium and iron, this material is prized for its ability to evenly heat food without burning it, and it Is particularly responsive to temperature changes. Collections like our mirror-polished 5-ply AFFINITY blend elegance and ergonomics, thanks to the French-style riveted handle. If a brushed finish is more your style, our 3-ply ALCHIMY collection provides added options.
A notable difference between these two lines is the 3-ply versus 5-ply construction. The ALCHIMY line features a 3-ply construction of 18/10 stainless steel, a heat conductive aluminum middle layer, and a durable and induction-compatible exterior. The AFFINITY collection performs more similarly to copper cookware, featuring a 5-ply construction made up of 3 layers of conductive aluminum, sandwiched between 2 layers of high-quality stainless steel.
BENEFITS OF STAINLESS STEEL
Works ideally on induction and flat-top stoves

Safe for oven use and induction cooktops

Easy to clean, low maintenance, and dishwasher safe
What is Stainless Steel Cookware Best For?
When it comes to browning, braising, caramelizing, or making sauces - reach for stainless steel. It's going to give meat and seafood dishes (and even veggies) an even heating surface, plus it's non-reactive, so you can achieve intense flavors from sauces and other cooking liquids without worrying about potential reactivity from acidic foods. If you want copper-like performance without the hefty price tag, de Buyer stainless steel is the next best thing.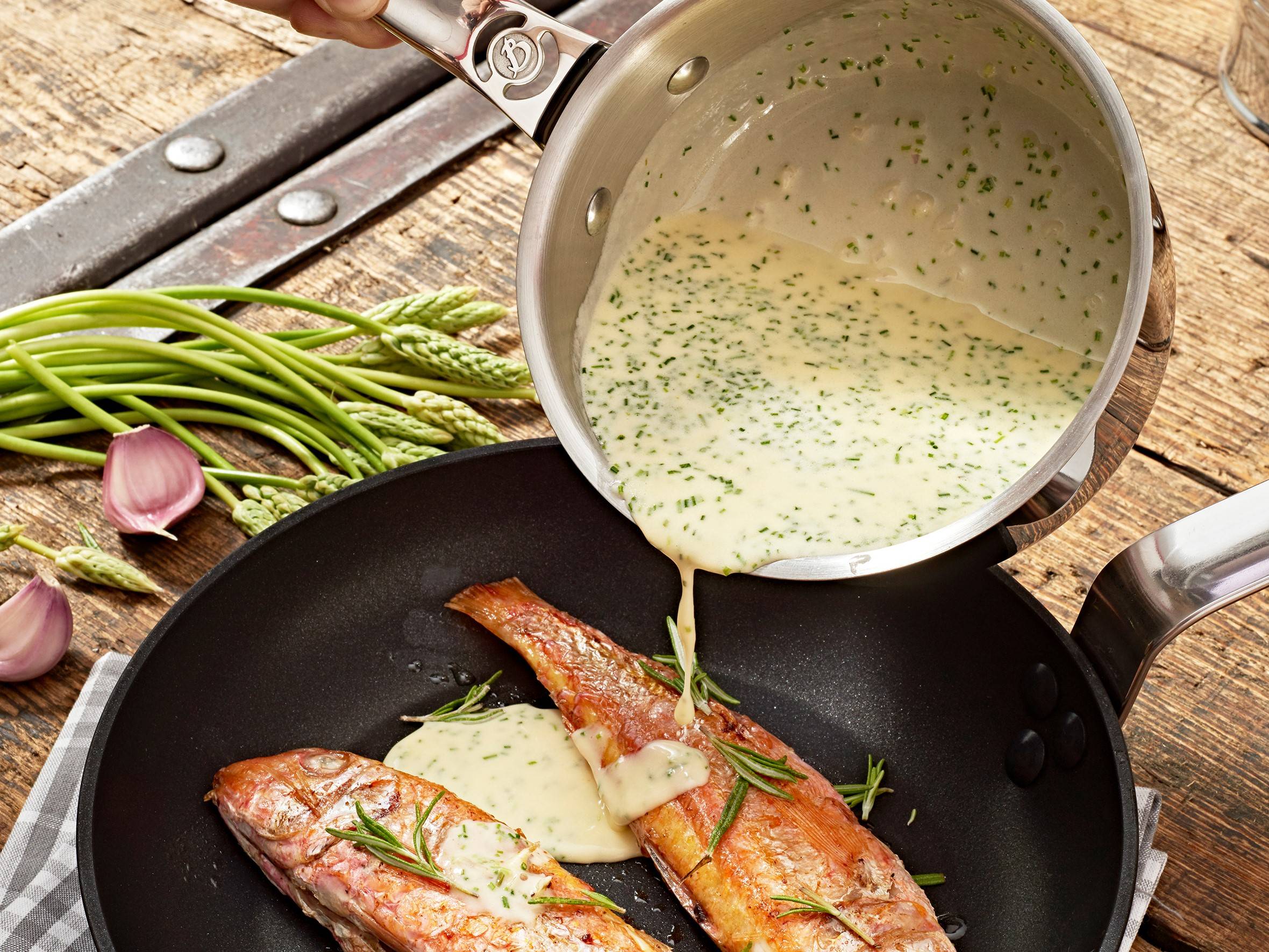 Is a kitchen without a nonstick really even a kitchen? The nonstick pan can't be beat for ease-of-use. Not all nonstick pans are created equal, however, so choose wisely. Most are prone to scratching easily, and many contain harmful coatings like Teflon. Our Nonstick CHOC collections are guaranteed to be 100% free of nano-particles and harmful chemicals like PFOA and PFOS. The PTFE nonstick coating results in a super smooth surface with superior nonstick qualities. Nonstick CHOC Intense is great for induction, and is even oven safe up to 450F!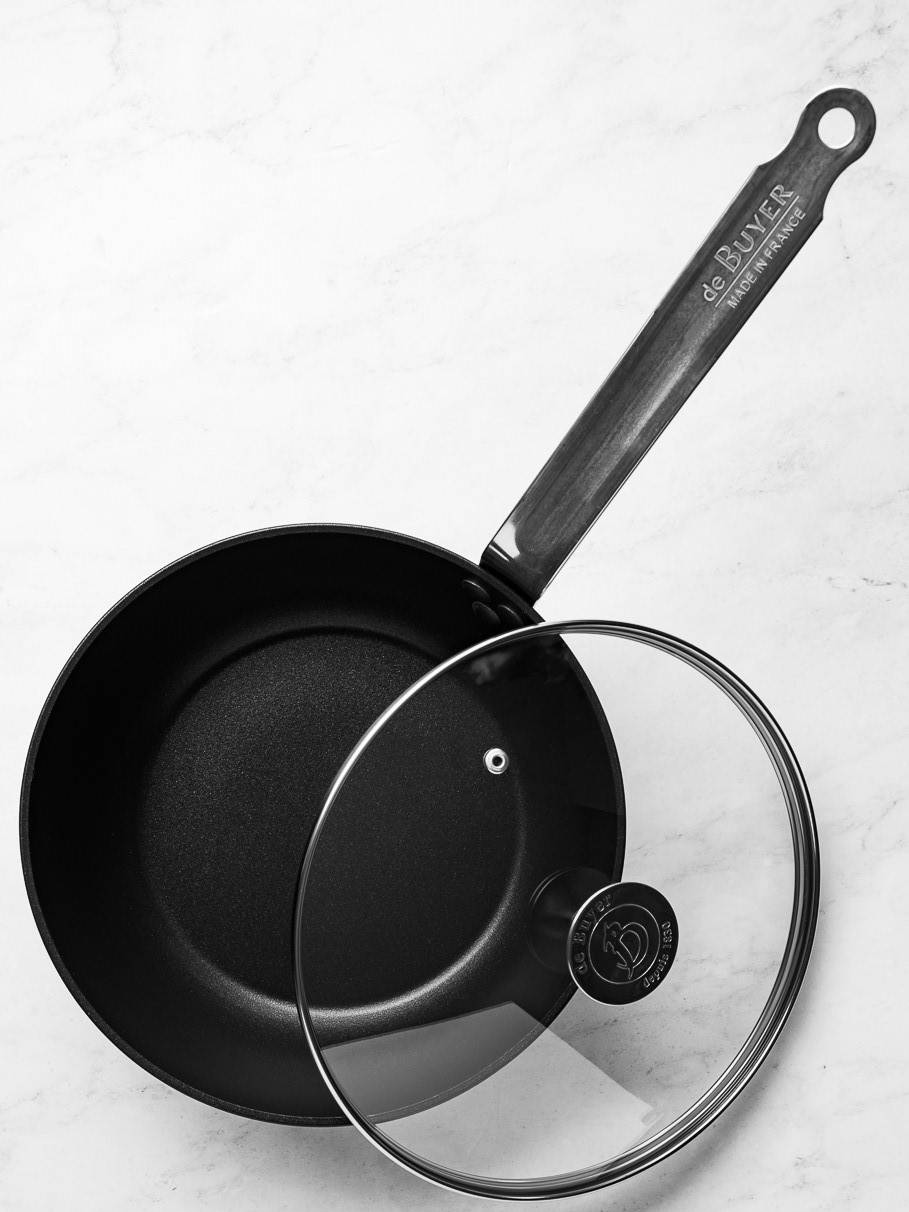 Aluminum is a quick heat conductor

Lightweight and easy to maneuver

nonstick and easy to clean

Requires little to no fats or oils for lighter meals
WHAT IS NONSTICK COOKWARE BEST FOR?
The nonstick pan is every cook's favorite for ease of use and hassle-free cleaning. It's the perfect choice for the plethora of foods that can be made on a stovetop, from the perfect fried eggs to a mess-free pancake breakfast. Flipping, frying, and tossing are what these pans was made to do.
If your dinner repertoire involves dishes that require both stovetop and oven cooking, like meats or baked pasta, reach for our CHOC Intense collection since it is compatible for use with all heating sources, including oven use and induction cooktops. The perfect tool for quick and easy weeknight meals.
Copper is one of the oldest cooking materials around, praised for its highly conductive properties. It's a material that allows for maximum control while cooking. Traditionally, copper isn't recommended for cooking acidic foods due to reactivity, but our collections feature a stainless steel lining, preventing chemical reaction and extending the possibilities for this long-time favorite cooking material.
Our INOCUIVRE Collection is made from 90% copper and 10% AISI 304 stainless steel, combining the perfect thermal conductivity of copper on the outside, with a high quality, food grade stainless steel inner lining.
If you're just starting out with copper and you're looking for a do-it-all option, try our Prima Matera Sauteuse Pan. This beauty is oven-safe, induction-ready, and is perfect for simmering soups, thickening sauces, and serving up attractive family-style favorites like pasta al forno.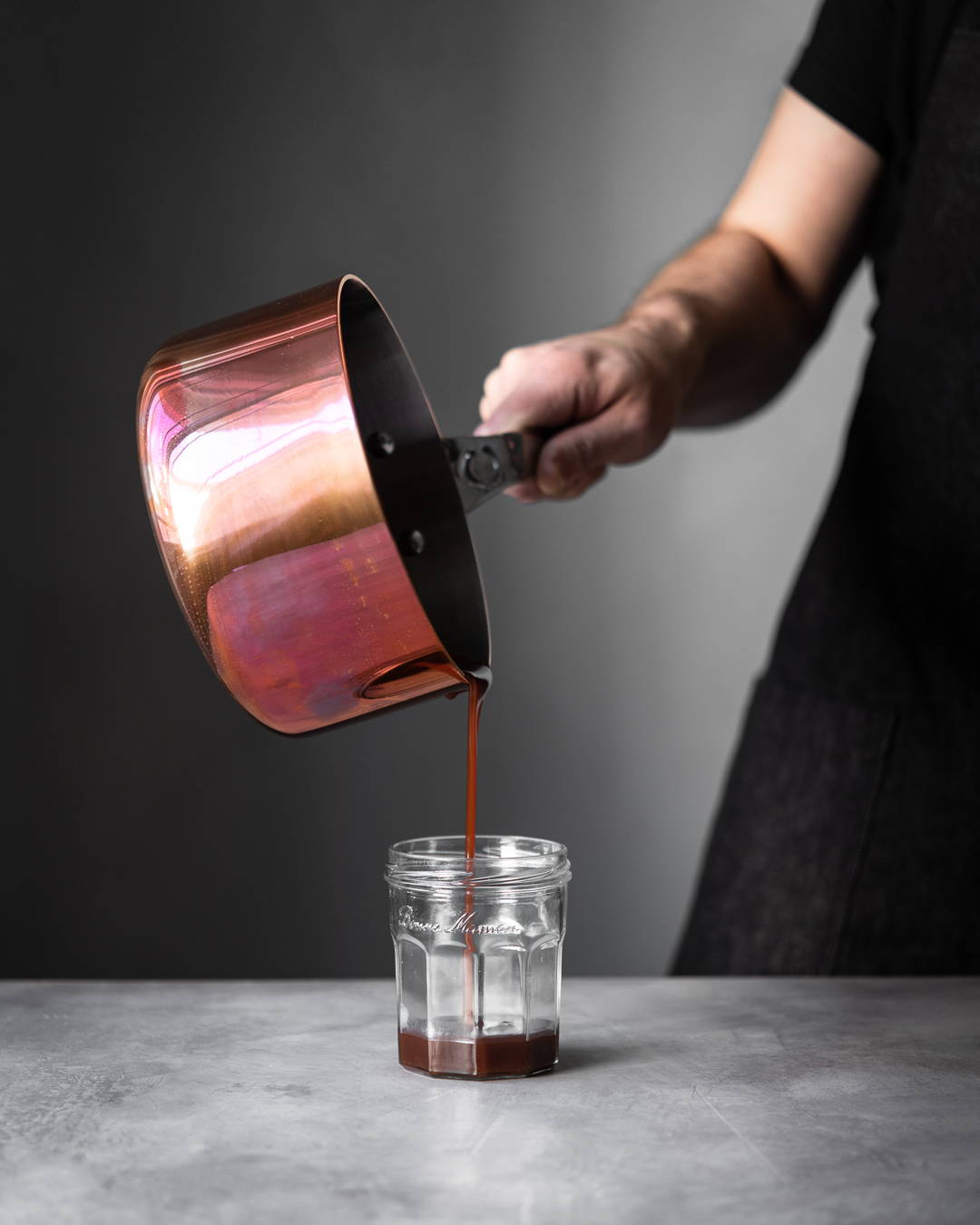 Offers the best heat conduction and reactivity

Great for delicate creations, like caramel

Very impressive aesthetically

Both Copper collections are oven safe

The PRIMA MATERA collection is one-of-a-kind being induction-ready
WHAT IS COPPER COOKWARE BEST FOR?
Copper gives you the best thermal conductivity on the block. If you're cooking anything that's particularly sensitive to shifts in temperature, copper is excellent because it's able to hold onto heat and release it quickly, thereby maintaining consistency. For soups, sauces, and reductions, nothing beats the consistency of copper.
Like stainless steel, copper is another eye-catching option, especially if your kitchen is set up to display your cookware. If you opt for copper in your kitchen, be sure to put a little elbow grease into maintaining it's signature shine. A quick polish using our Copper Cleaner is all you need to keep it looking as good as the day you bought it. Or on the other hand, you can embrace the patina that it'll build up over time and show off all the hard work that your copper cookware has put in for you.