You've heard of the classic frying pan. But now, let us introduce you to our omelette pan. So, what's the difference? Here, we'll break down the basics. Keep reading to find out everything you need to know about omelette pans and fry pans, and why you should consider both to be a kitchen staple.
Related: Top 10 de Buyer Frying Pans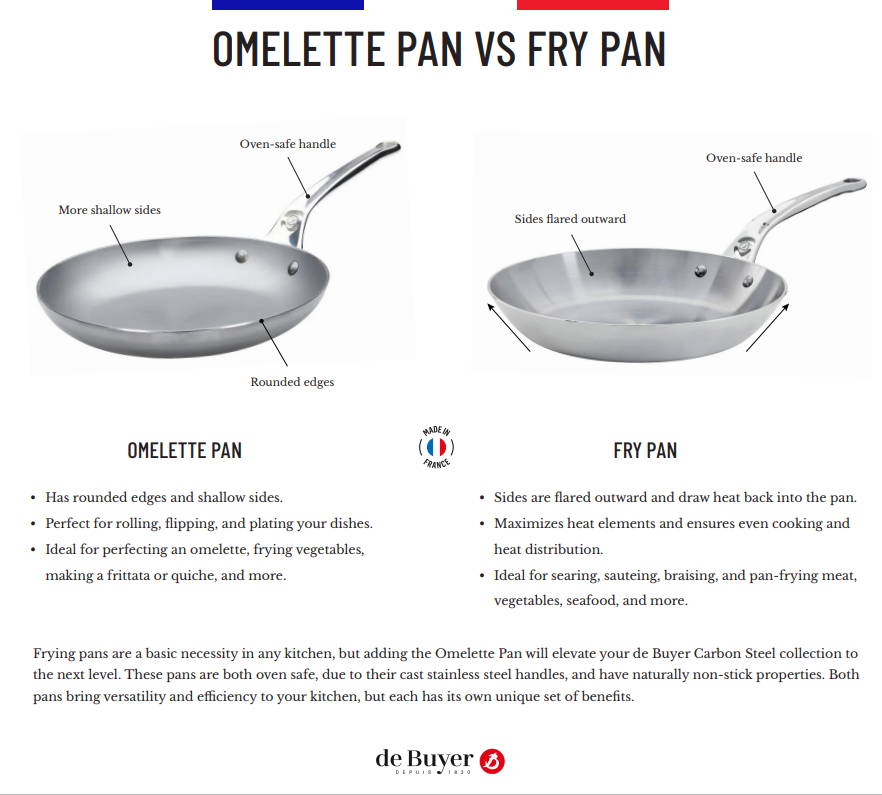 You're probably wondering what the difference is between an omelette pan and a fry pan. At first glance they might look the same, but they have pretty different functions. It all comes down to the pans' shapes, and more specifically their edges.
Frying pans are ideal for maximizing heat elements. This is due to the shape on the sides of the pan. At de Buyer, they're designed specifically to draw the heat back into the pan. This ensures even cooking and heat distribution throughout.
The key feature in an omelette pan is its unique and versatile shape. The edges are round, which makes it super easy to roll or flip your omelette, and then slide it smoothly onto a plate. This is crucial for making French omelettes, which require you to swirl and shake your eggs around the pan before rolling it. Not only does this pan shape allow you to make your omelettes truly á la Franҫaise, but the sides are also beneficial for making a classic American omelette by folding its sides.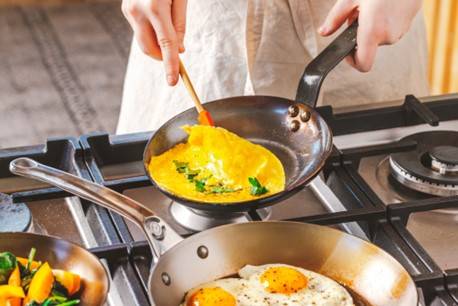 Both our MINERAL B PRO Frying Pan and MINERAL B PRO Omelette Pan are made of Carbon Steel, and so are our Mineral B Frying pan and our Mineral B Omelette pan. Carbon steel pans are the #1 choice for searing, grilling, and frying, making it the perfect material for both omelette and frying pans. Carbon Steel is heavy-duty, and without any artificial coating it becomes naturally nonstick as it becomes seasoned.
Carbon steel is becoming a chefs' favorite choice in the kitchen. It heats up quickly and evenly. It's lighter and less clunky than the heavy cast iron. This makes it a great choice for omelette pans because you can easily flip your eggs. This type of material is versatile, and you can use it for all kinds of cooking.
This means not only does the omelette pan's rounded edges make it easy to slide your omelette onto a plate, but the carbon steel ensures your omelette will glide smoothly without sticking to the pan. Carbon Steel's natural nonstick properties are what make de Buyer's omelette pan stand out above the rest.
Related: How to Season a Carbon Steel Pan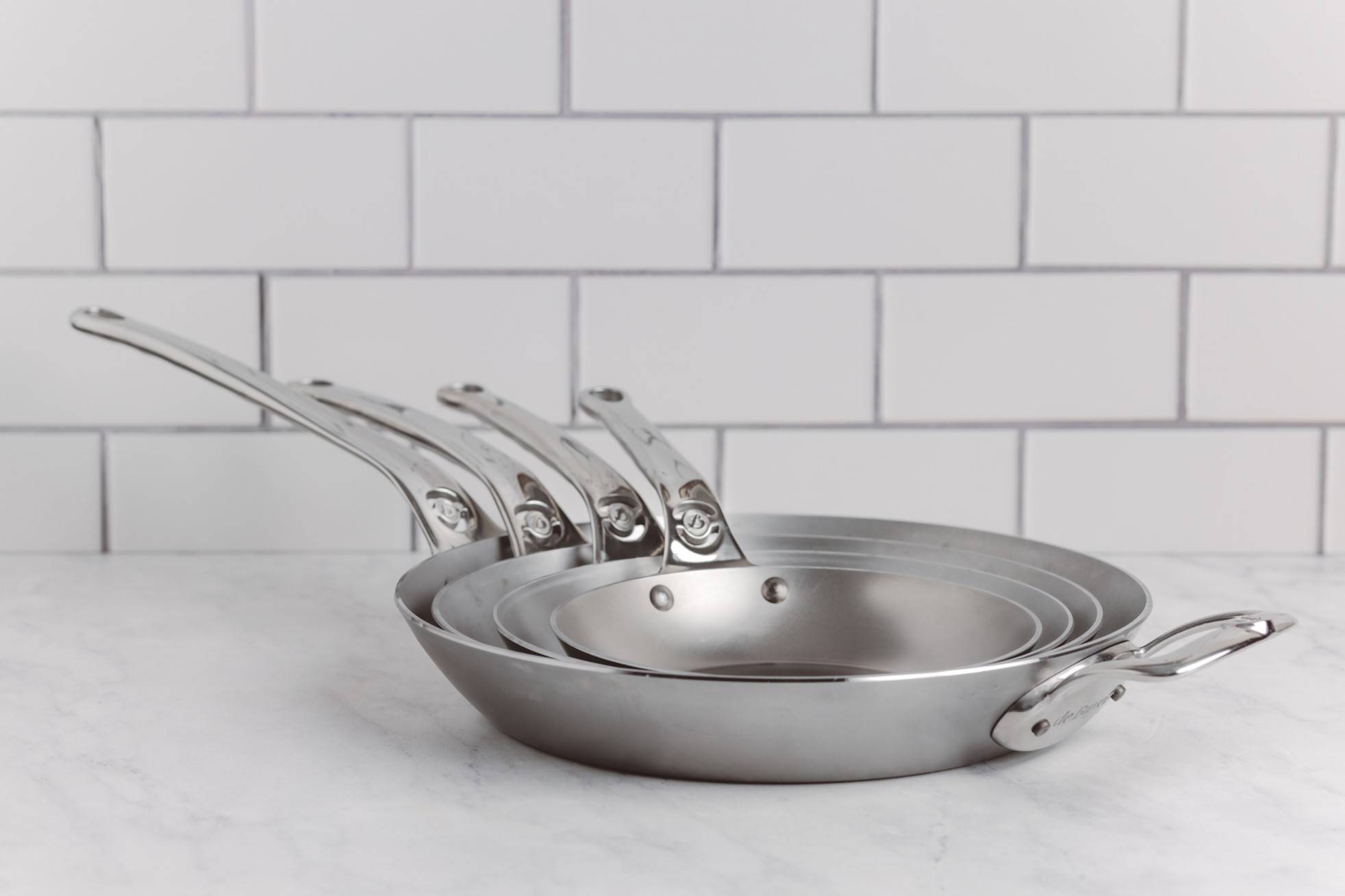 Frying pans are a versatile staple to have in your kitchen. They are ideal for a wide range of cooking techniques, including searing, sauteing, braising, and pan-frying. You can cook meat, veggies, seafood, and more.
But it's also important for any chef, from beginner to expert, to have an omelette pan on hand. Although you can still cook eggs in a fry pan, having an omelette pan will help take your eggs to the next level. Having rounded edges make it easier to roll, flip, and plate your omelette, allowing you to achieve the most delicious omelettes that you'll crave all day long. Eggs are a versatile dish, and having your own omelette pan will allow you to get creative with your eggs, while ensuring efficiency while cooking.
It doesn't just stop there - our MINERAL B PRO Omelette Pan can do more than just make omelettes. Don't let its name fool you – you can try a wide variety of different and fun recipes. Kick it up a notch and try making an egg souffle, frittata, or crustless quiche with this pan. Did we mention this pan is also oven safe? The possibilities are endless!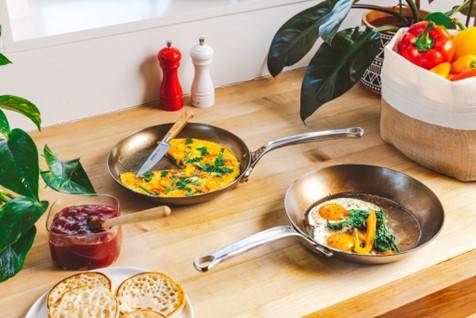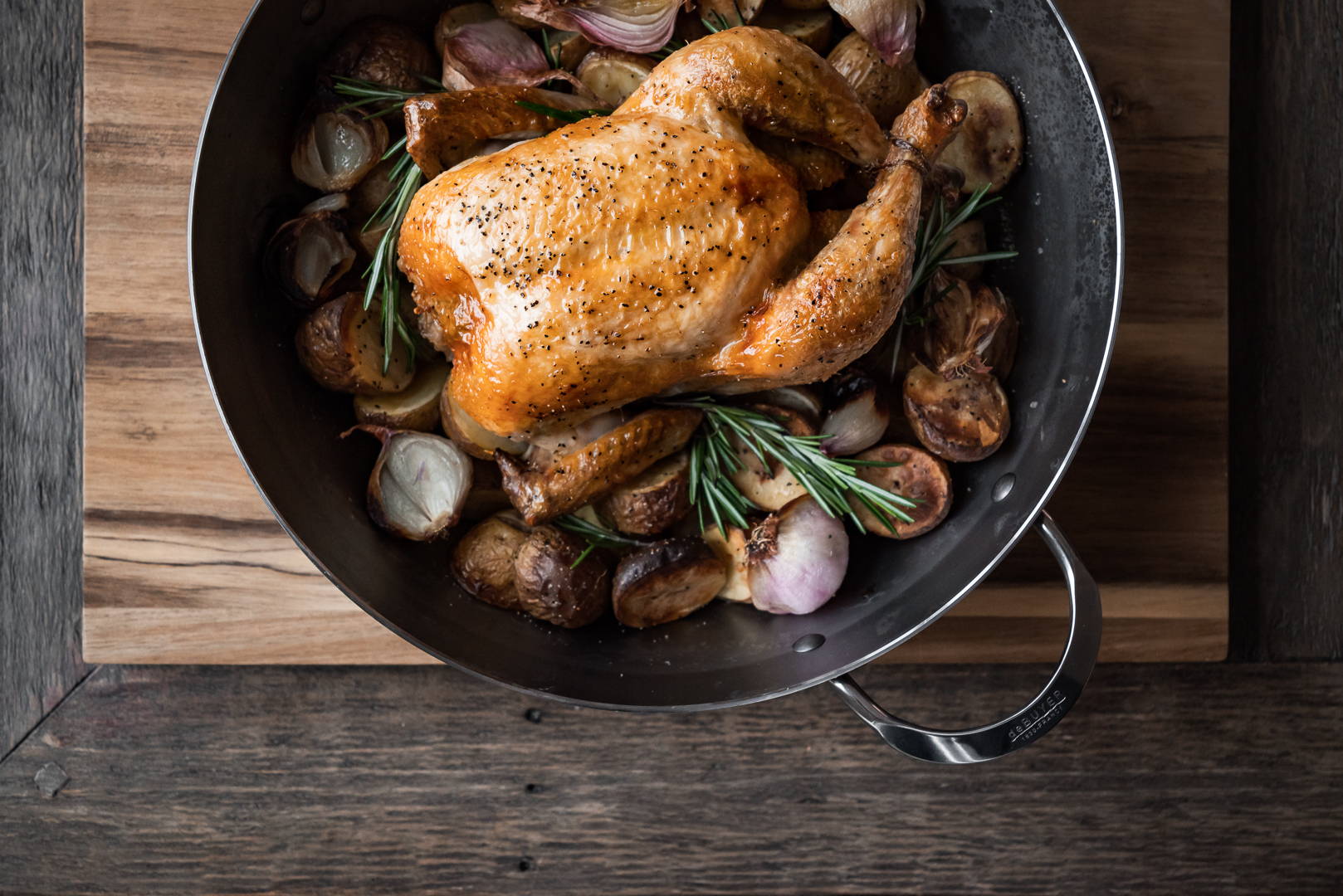 Because there are so many types of frying pans available, finding the right one for your kitchen can be tricky. Are you looking for a new frying pan and unsure where to start?
Skillet vs Pan: The Differences and Uses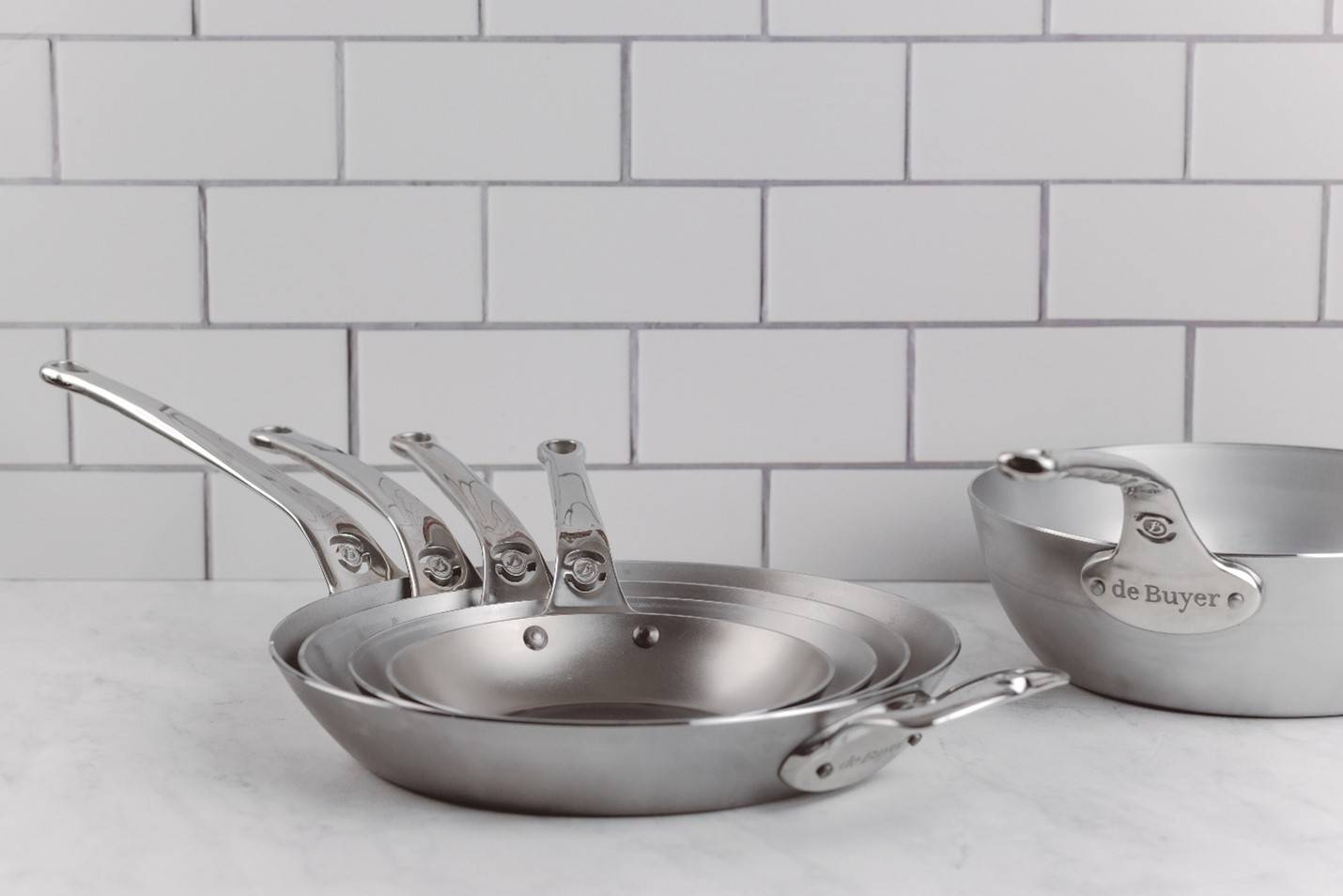 When it comes time to buy either a frying pan or skillet, you will want to know the specifics of these cooking vessels.
We know frying pans are a basic necessity in the kitchen, but adding an omelette pan to your collection will elevate your egg-making game. If you're looking to take your cooking skills to the next level, the de Buyer MINERAL B PRO Omelette Pan is guaranteed to impress, ensuring a perfectly cooked breakfast every morning!