Are you looking for a new selection of quality nonstick cooking instruments? Here's what to know about the launch of de Buyer's new signature collection.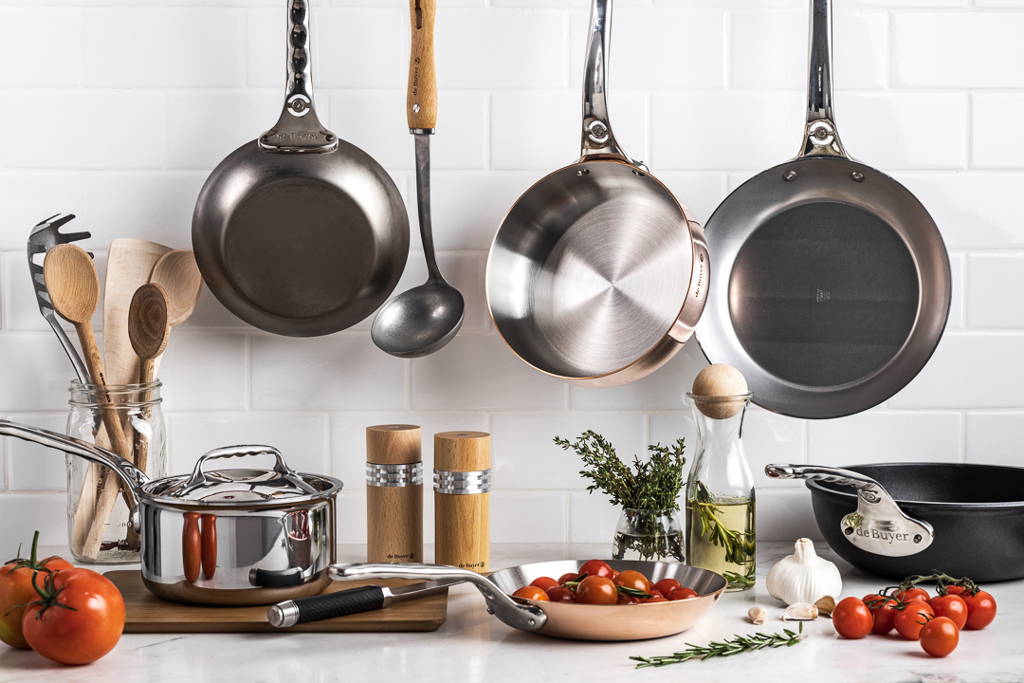 de Buyer Introduces Signature COllection and
Launches New Nonstick Line | de Buyer
New York, NY (March 15, 2022) – de Buyer, The Signature Range, a premium French cookware and bakeware brand, is proud to present its newest collection. De Buyer's latest offering is a premium, handpicked collection of cookware in four core materials: carbon steel, copper, nonstick, and stainless steel. The line also includes accessories and instruments such as modern mills and knives.
Related: Skillet vs. Frying Pan: The Differences and Uses
With high-quality materials and construction that enable optimal heat conductivity and reliable performance, the Signature Collection is designed to enrich the home chef's experience. MINERAL B PRO (carbon steel), AFFINITY(stainless steel), PRIMA MATERA (copper), and a soon-to-be released nonstick line, CHOC EXTREME, are all featured in the collection. Each item is handcrafted in France by trained artisans and is suitable for all cooking surfaces, including induction. Another key feature is a unique heat stop technology-enabled handle that is comfortable to hold and oven safe. Pancake pans, sauté pans, fry pans, stockpots, and other items are available.
As a part of the collection, de Buyer is introducing its newest nonstick line, CHOC EXTREME, available for purchase later this month. The high-quality PFOA-free coating on the French-made cast aluminum comes in two shapes: fry pan and deep sauté pan. The series is oven safe and has de Buyer's signature heat stop handle, which is compatible with all cooking surfaces.
Related: What are PFOAs and Why You Should Avoid Them
The new expansion of de Buyer's cookware was included in The Inspired Home Show and has already been covered by posts from Homepage News.
Whether you're looking for a new collection of quality nonstick cooking tools, delicious recipes, or other kitchen necessities, our experts at de Buyer are here to help.
"We're excited to bring consumers a thoughtfully curated selection of our top-of-the-line cookware with the introduction of the Signature Collection," said Sylvie Giret, Managing Director, de Buyer North America. "Our goal is always to enhance the experience of the home chef while providing the best performance in the kitchen and unmatched presentation on the table."
Knives featuring comfortable, lightweight carbon fiber handles and durable single-piece stainless steel blades, as well as mills with adjustable grinders for tailoring flake sizes round out the collection.
Products in the collection are available via de Buyer's website at www.debuyer-usa.com, and the CHOC EXTREME line will be launching later this month. For full details, please see here.
Related: Is Carbon Steel Cookware Safe for Cooking?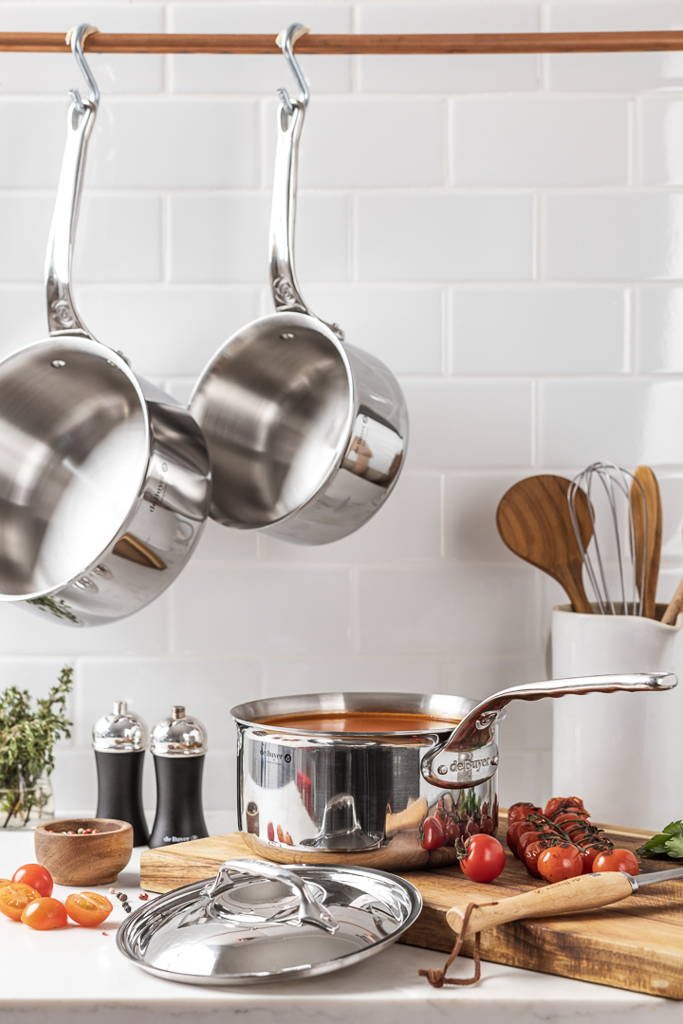 For 200 years, authenticity, passion, and commitment have been at the core of de Buyer's business. The brand designs and manufactures premium cookware and bakeware in France, with a commitment to creating high-quality products that span various materials, shapes, and sizes. de Buyer's skilled engineering and know-how have resulted in recognition from world-renowned chefs, brand ambassadors, and everyday cooks, who share the same passion for cooking, and recognize the value of quality tools and skilled hands in the kitchen. For more information, visit www.debuyer-usa.com.
Do you need a new selection of top-quality cookware, bakeware, and food preparation tools to help boost your performance in the kitchen this year? Our experts at de Buyer are proud to offer home chefs access to everything they need to tackle any dish with ease.
Media Contact:
5W Public Relations
debuyer@5wpr.com