Serves 4-6 people
Prep Time: 10 minutes
Cook Time: 15-20 minutes
Chef Danielle Sepsy has created a delightful combination of Summer Brunch Recipes perfect for entertaining friends and family this summer. Both recipes are delicious and easy to prepare when you have houseguests. The recipes are made with the Mineral B Pro Omelette Pan and Fry Pan, that can be used on stove top and in the oven, and transition beautifully to table top presentation. Chef Danielle is the founder and creative genius behind The Hungry Gnome, the popular and innovative wholesale bakery and catering company based in NYC.
Summer Frittata Ingredient
Drizzle of olive oil and 2 tablespoons butter



1 zucchini diced
1/2 a medium yellow onion, diced
2 ears of corn
1 large heirloom tomato or halved cherry tomatoes
Crumbled feta cheese (about 3/4 cup)
1/3 cup chopped Italian parsley
6 eggs
1/3 cup heavy cream
Salt & Pepper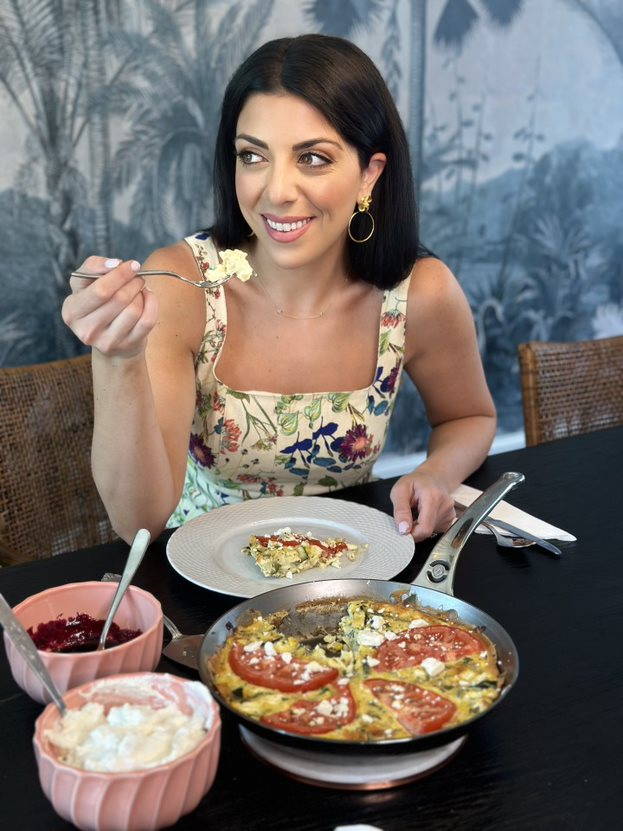 1. Preheat stove at 375 degrees
2. Mix eggs, parsley, cream
3. Heat pan on stove.
4. Sweat zucchini, onions, corn, salt, pepper, olive oil, butter in fry pan
5. Once vegetables are tender, sprinkle feta cheese and pour egg mixture over the top
6. Lay tomatoes on top
7. Place frittata in oven for 15-20 minutes
3/4 cup AP flour
1/2 cup fine cornmeal
1 large egg
1/2 teaspoon pure vanilla extract
3/4 teaspoon fine table salt
2 tablespoons sugar
1 tablespoon canola or vegetable oil
1 teaspoon baking soda
1 1/4 cups buttermilk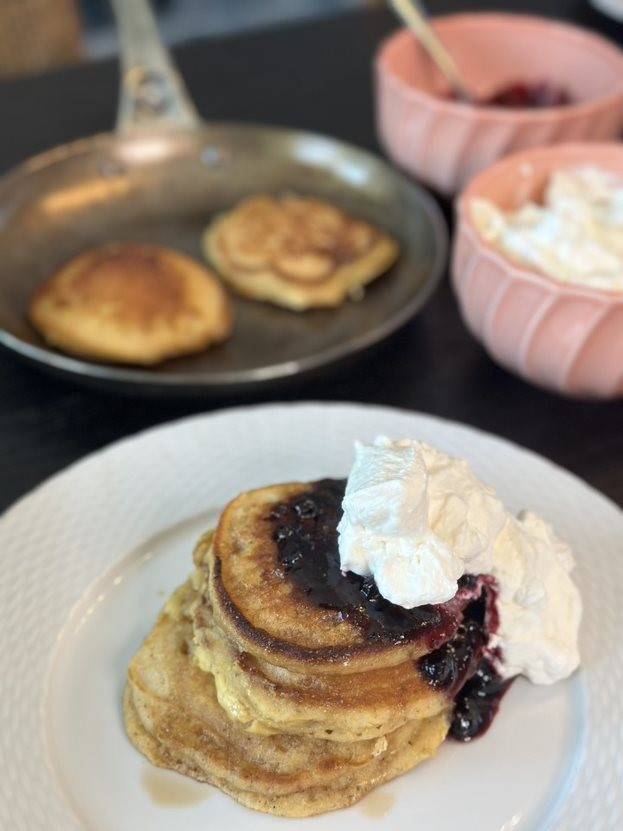 1. Combine dry ingredients: flour, cornmeal, salt, sugar and baking soda
2. Separately combine wet ingredients: egg, vanilla, oil, and buttermilk
3. Combine dry and wet ingredients together
4. Melt butter in fry pan on stove
5. Pour pancake batter and flip when brown
Lemon Vanilla Whipped Cream
2 cups heavy cream
1/4 cup powdered sugar
1 teaspoon vanilla
Zest of 1 lemon
Easy Blueberry Lemon Compote
3/4 cup blueberry preserves
Juice of 1/2 a lemon
COOKWARE USED IN THIS RECIPE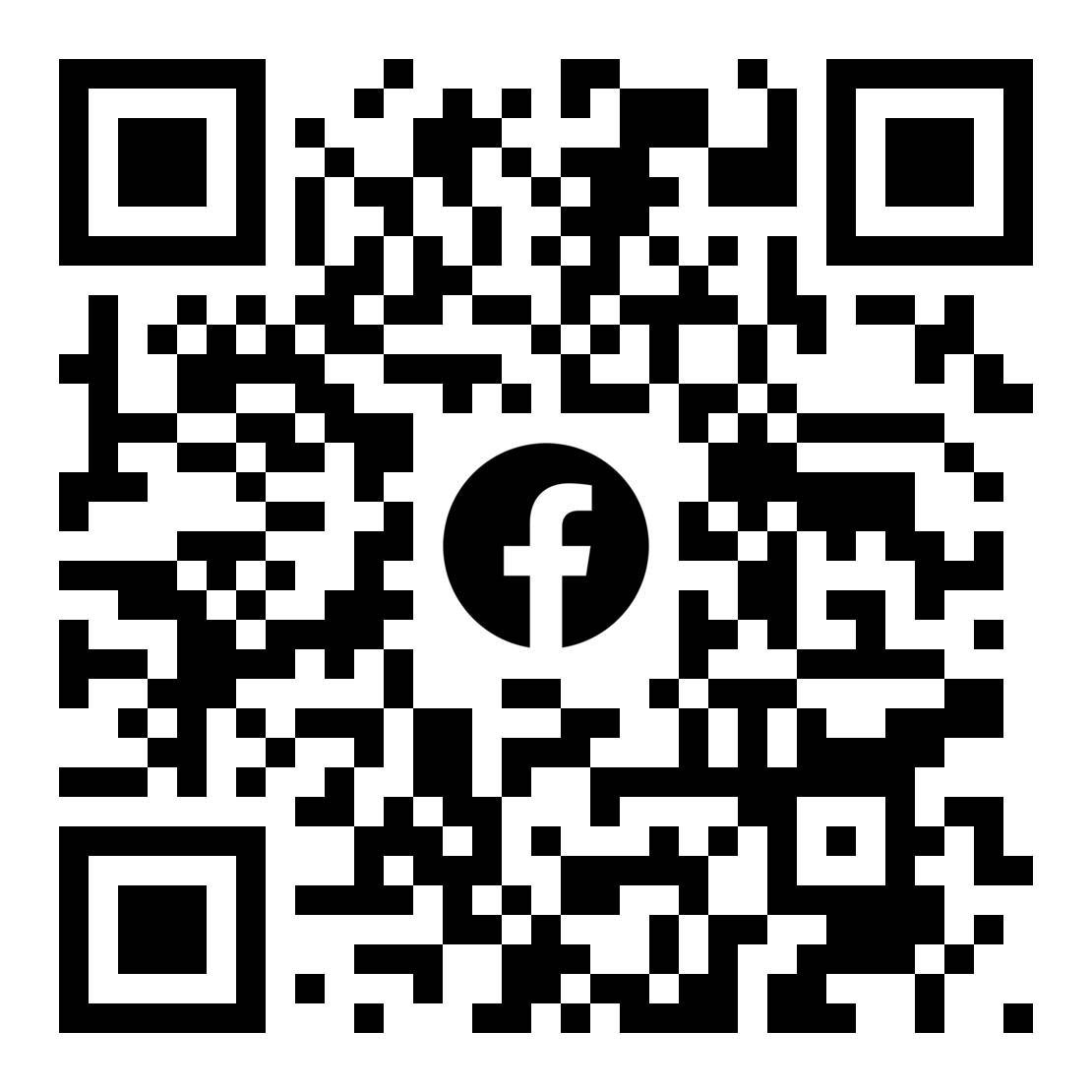 Did you try this recipe? Show it off!
Join the de Buyer Enthusiasts group on Facebook. If you tried this recipe and loved it, show off your results with our community in the Facebook Group!
Do you want to purchase exceptional bakeware, cookware, or utensils for your kitchen?
We have been manufacturing quality items in France at de Buyer since 1830.
Choose the next great item for your kitchen!