Choc Intense: The Ultimate Nonstick Cookware
Made in France


Our Choc Intense line is made in France, using forged aluminum with a superior nonstick coating.
The forging process makes the aluminum harder and more durable and the high quality, PFOA-free coating is long lasting and resistant to damage.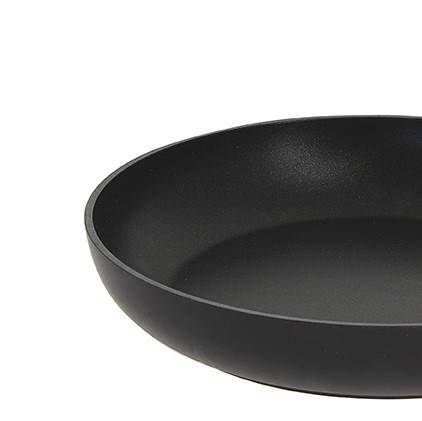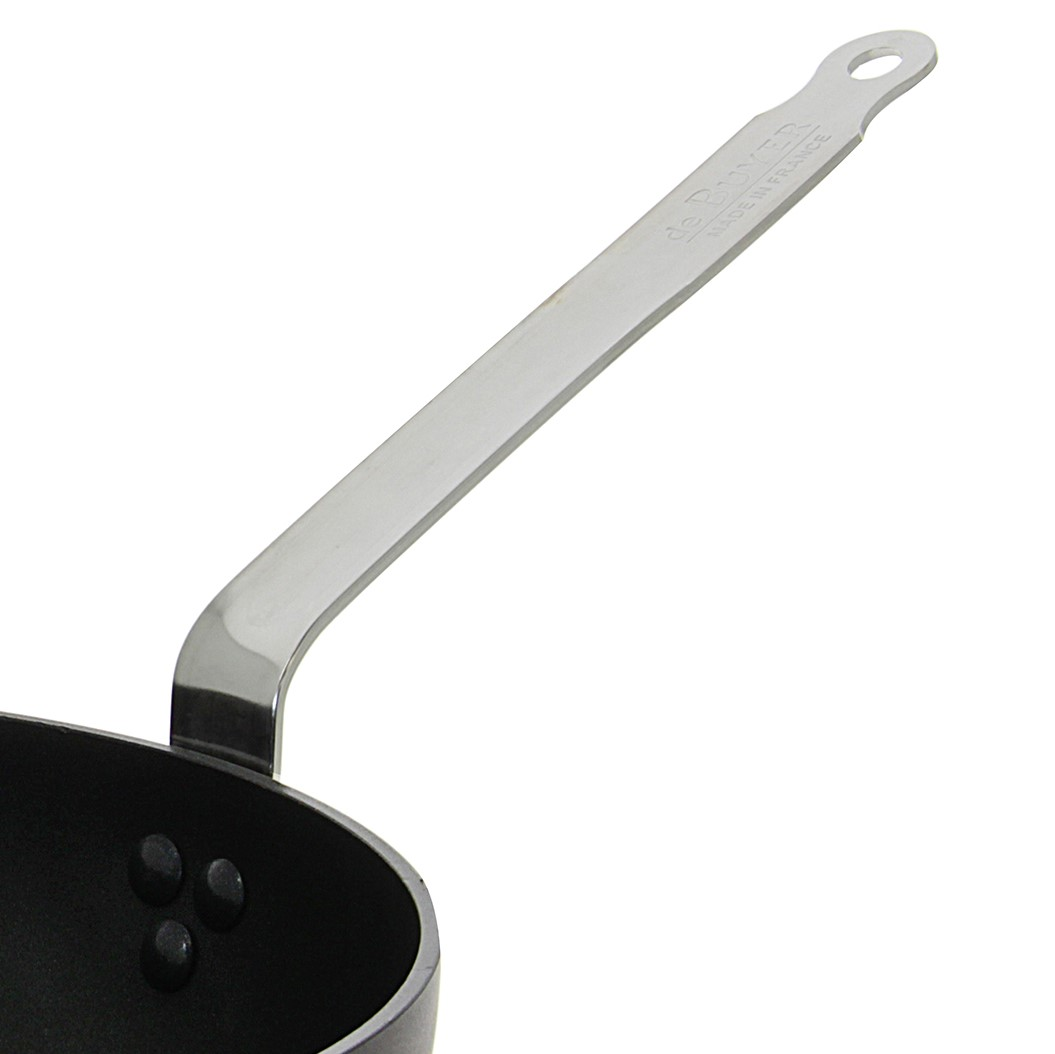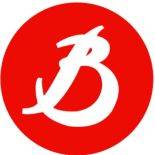 French-style curved handle to aid in flipping food and keeping your hand a safe distance from the heat.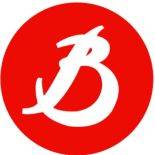 Pan is riveted to ensure the handle never moves and stays steady over time.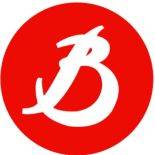 Ultra-resistant and reinforced inner and outer black coating, last generation : guaranteed PFOA and particles free .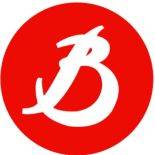 Suitable for all heat sources including induction and oven cooking (max. 10 minutes at 230°C/450°F).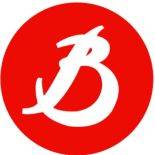 What should you use your Choc Intense Fry Pan for?
Delicately cook fish and meat
Crisp up potatoes, pancakes and crepes
Cook rice, noodles and simmer sauces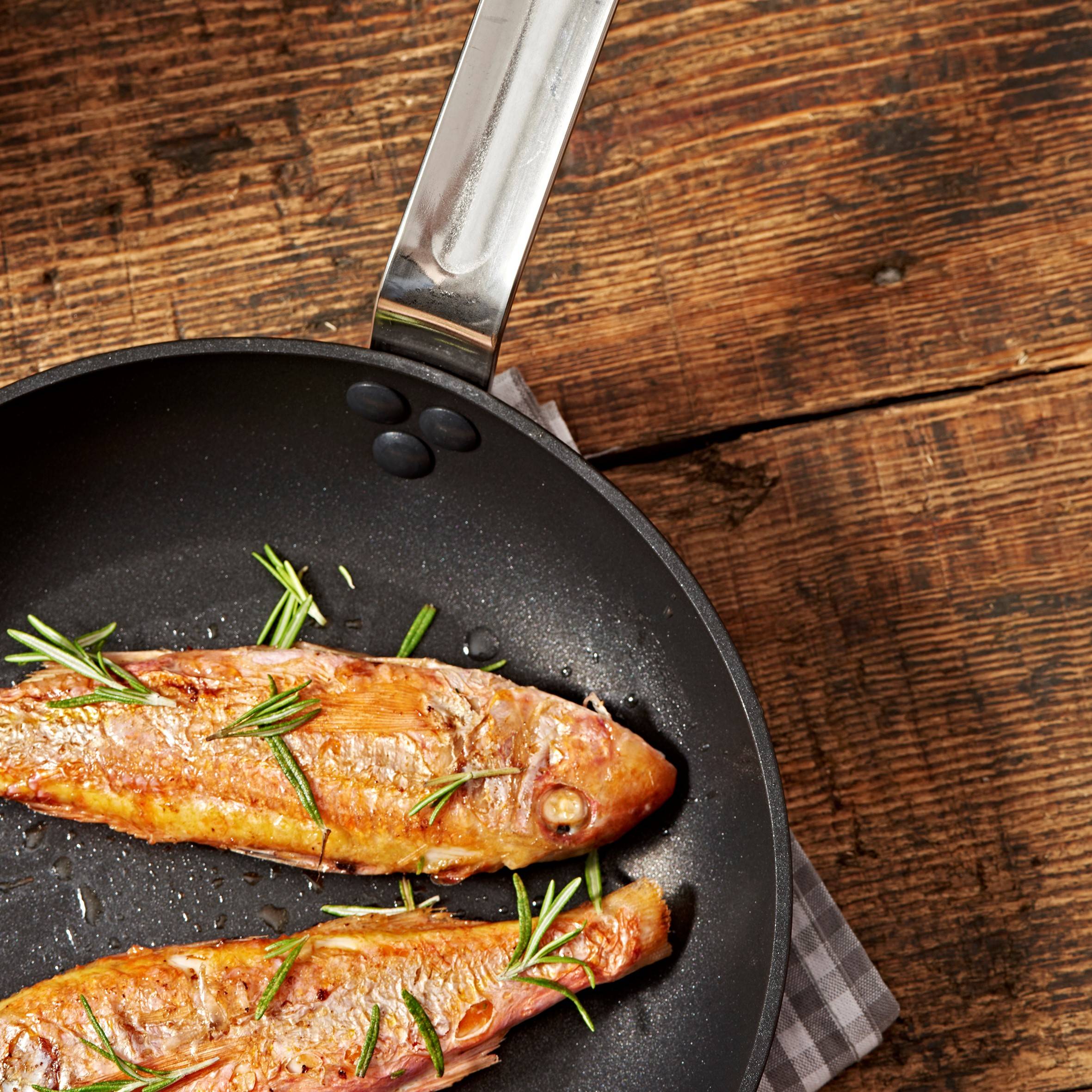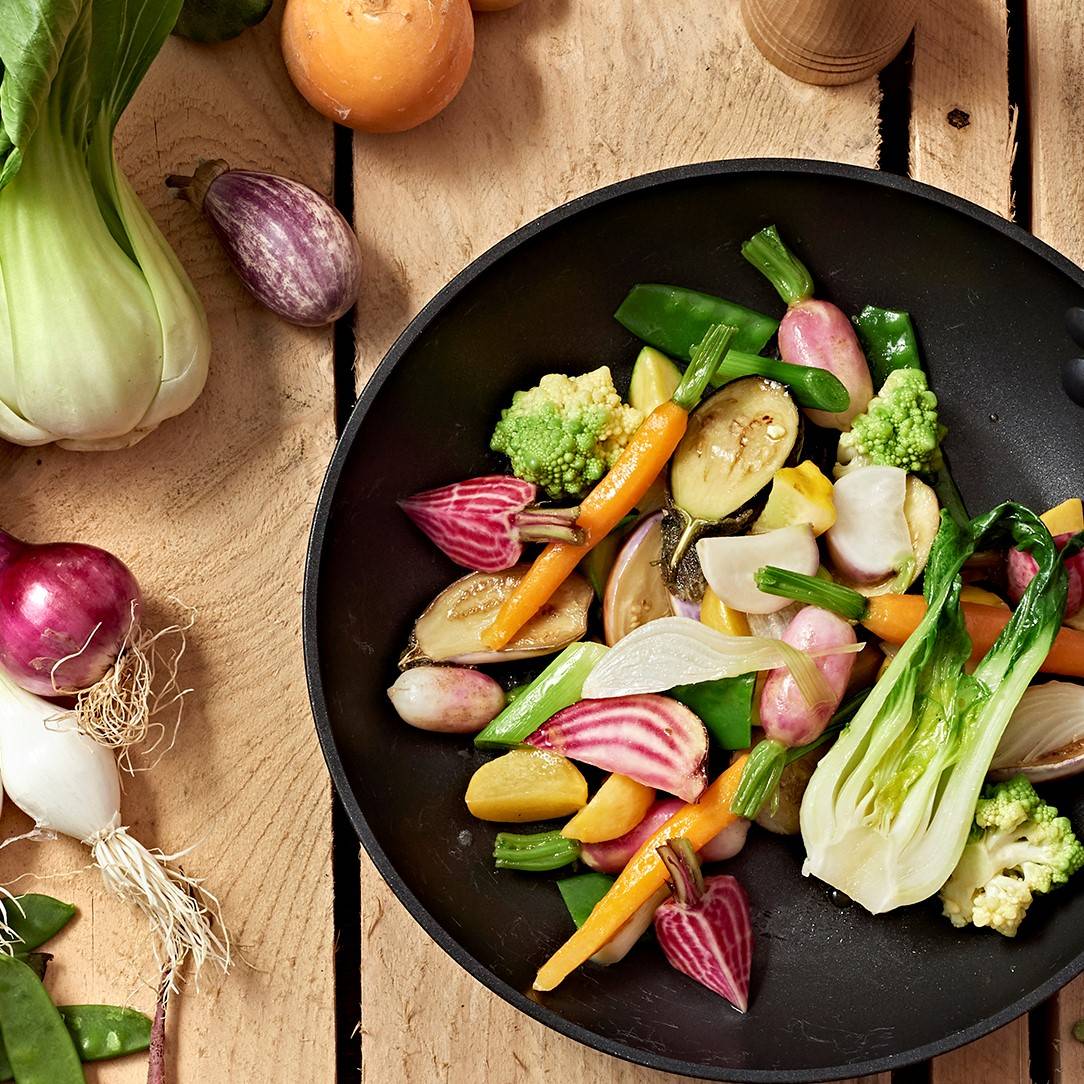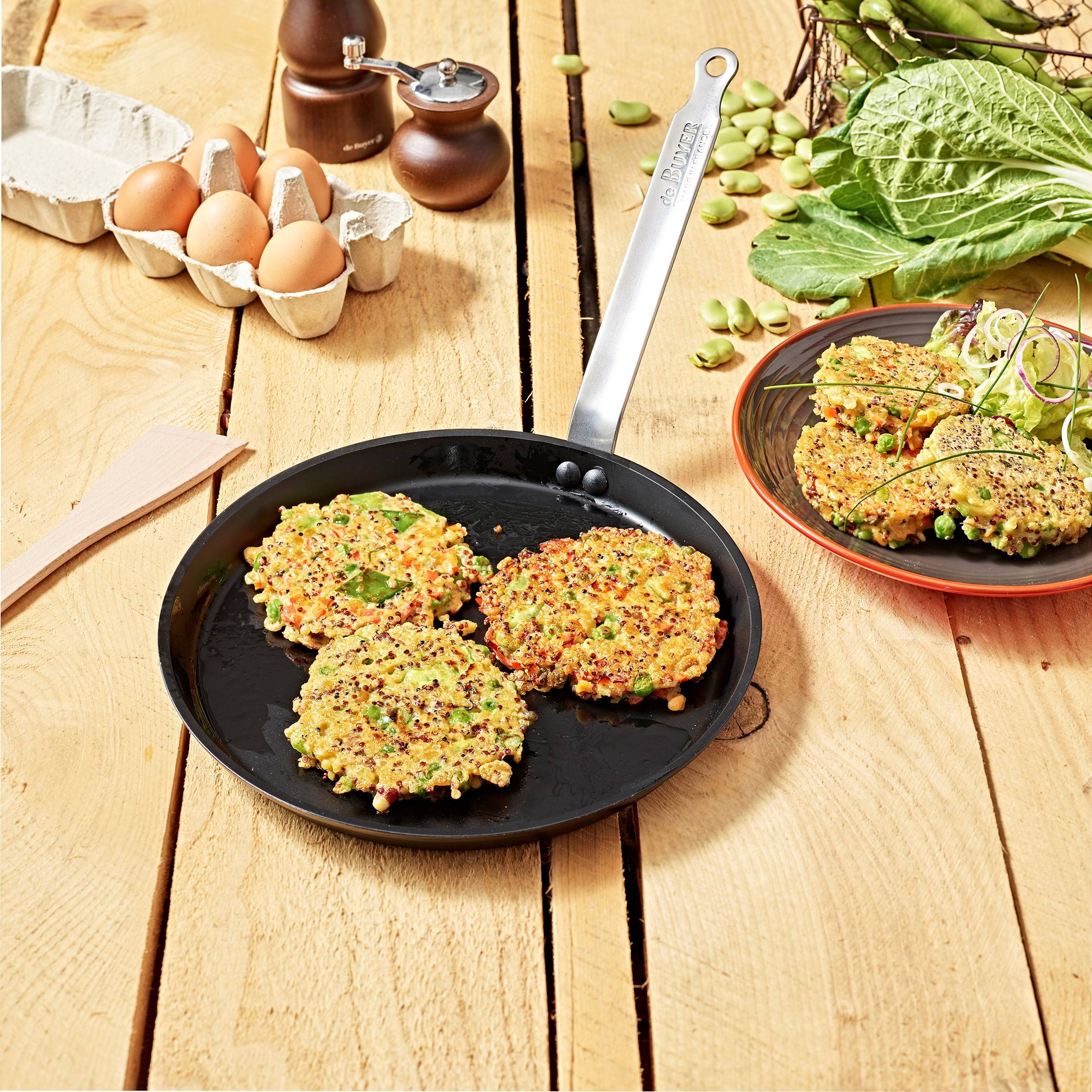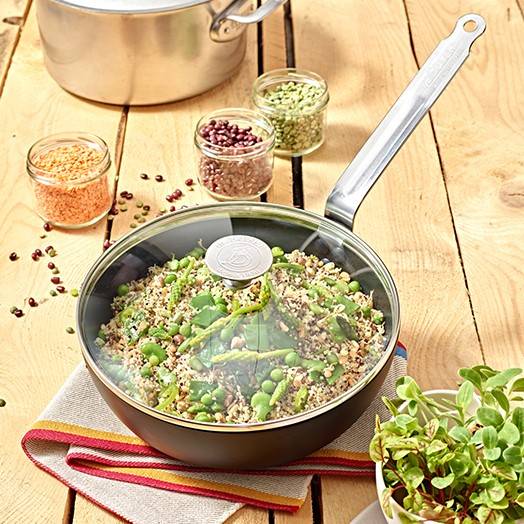 Sneak peak from our factory
located in Le Val d'Ajol in France!
Since 1830, every de Buyer utensil is conceived, engineered, and manufactured in our factory in France, following the most stringent quality requirements. Our carbon steel and copper lines have a lifetime warrantee.

From the Chefs we partner with to the individuals working at all levels of our company, everyone involved in making a de Buyer product is inhabited by the same passion: allowing home chefs like you to thrive in the kitchen.

The "Corporate Social Responsibility" (CSR) commitment label that we received in 2018 is the recognition of our efforts in fields like environmental protection and workplace safety and inclusivity, whether internally or among our partners. De Buyer is the first and only French company in the culinary industry to receive this label.