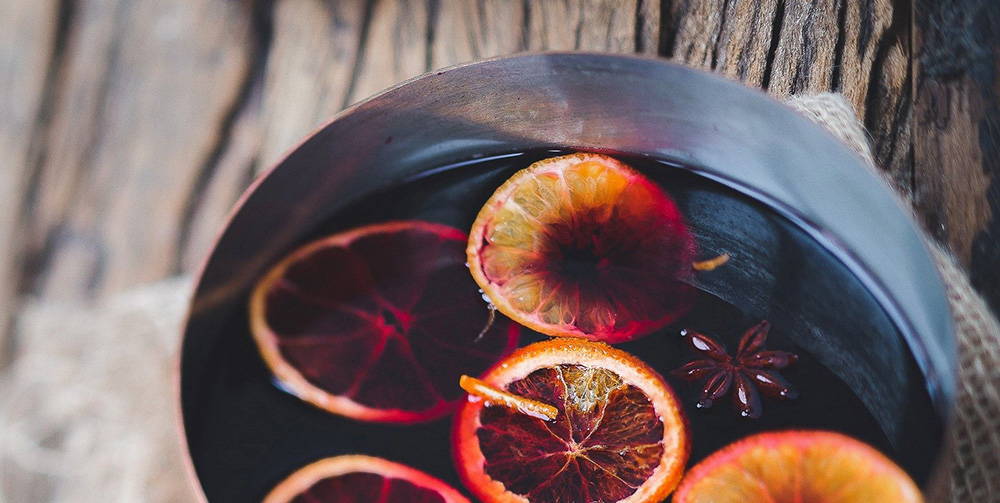 Holiday mulled wine Recipe
Serves 4 people
Gathering for the holidays often means catching up with friends and family members you haven't seen in a while. This can lead to some ...interesting questions, which calls for wine!!
Make it even more interesting and spice up your wine with this Mulled Wine recipe from @puppies.n.pinot.
The perfect drink to warm up your tummy and your spirits this holiday season!
One bottle of sweet red wine (or whatever you prefer)
3 tbsp. Mulling spices
1/2 tsp. brown sugar
1/2 tsp. vanilla extract
3 star anises
2 oz. brandy
Zest of 1 orange
Juice of 1 orange
Step 1. In a saucepan or stewpan, add all ingredients and stir to combine over medium heat.
Step 2. Reduce to low heat and simmer gently for 15-20 minutes
Step 3. Strain the mixture to remove the spices. Let it cool slightly and serve while warm!
★SHOW US HOW IT TURNED OUT★
Did you enjoy making this recipe? Post a photo of your dish on Facebook or Instagram with the hashtag #DBrecipe and don't forget to tag us @debuyerusa!
Not on socials? No problem. Send us your photo by email to dbinsider@debuyer.com
Need the right pot for your soup? Don't worry, we've got you covered!
Find the perfect pot for your kitchen: