de Buyer Testing & Review Program
Members only!
2021 schedule
(Products and quantities may change)
March 2021 - Blue Steel Crepe & Tortilla Pan - CLOSED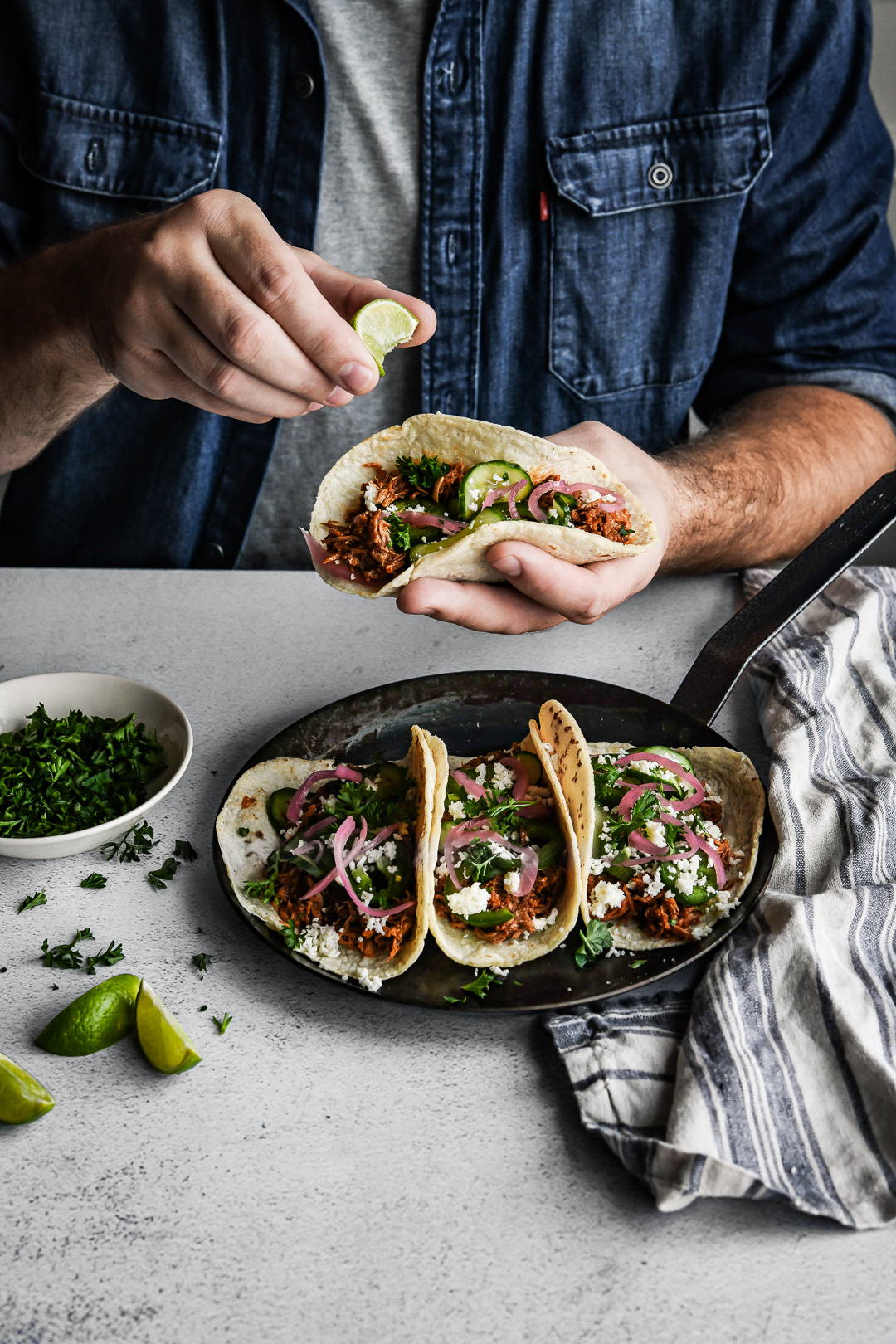 April 2021 - GOMA Universal Whisk or Mineral B Paella Pan - from 4/3 to 4/7/2021 - CLOSED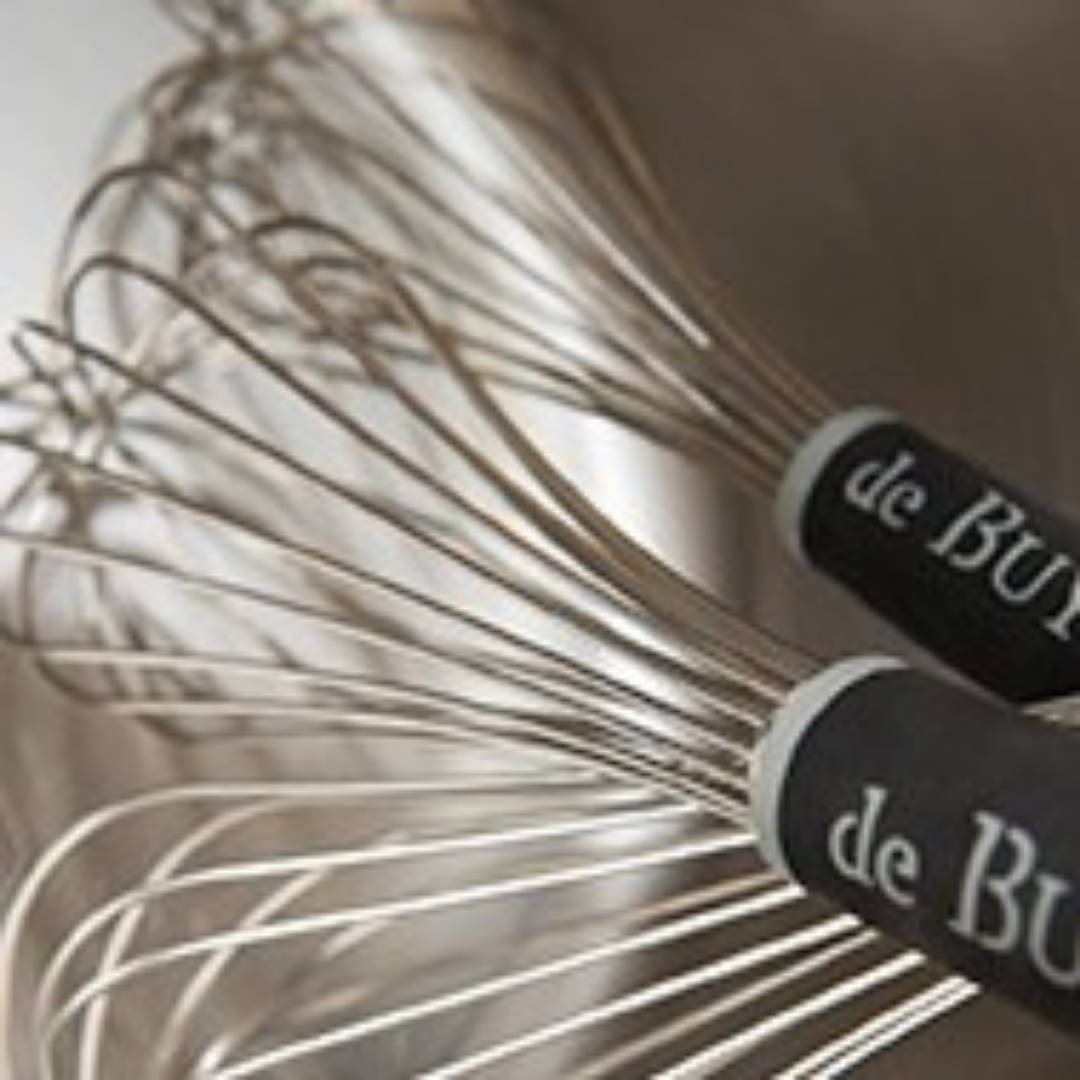 GOMA Universal Whisk
Quantity: 10
Mineral B Paella Pan
Quantity: 10
In April, we're offering 2 products for review: the GOMA Universal Whisk and the Mineral B Paella Pan.
You need to be a member to apply and participate. By invitation only, coming from dbinsider@debuyer.com.
May 2021 - Mandoline KOBRA or Blue Steel Perforated Pan - 2 handles or Paring Knife - 5/15 to 5/17/2021 - CLOSED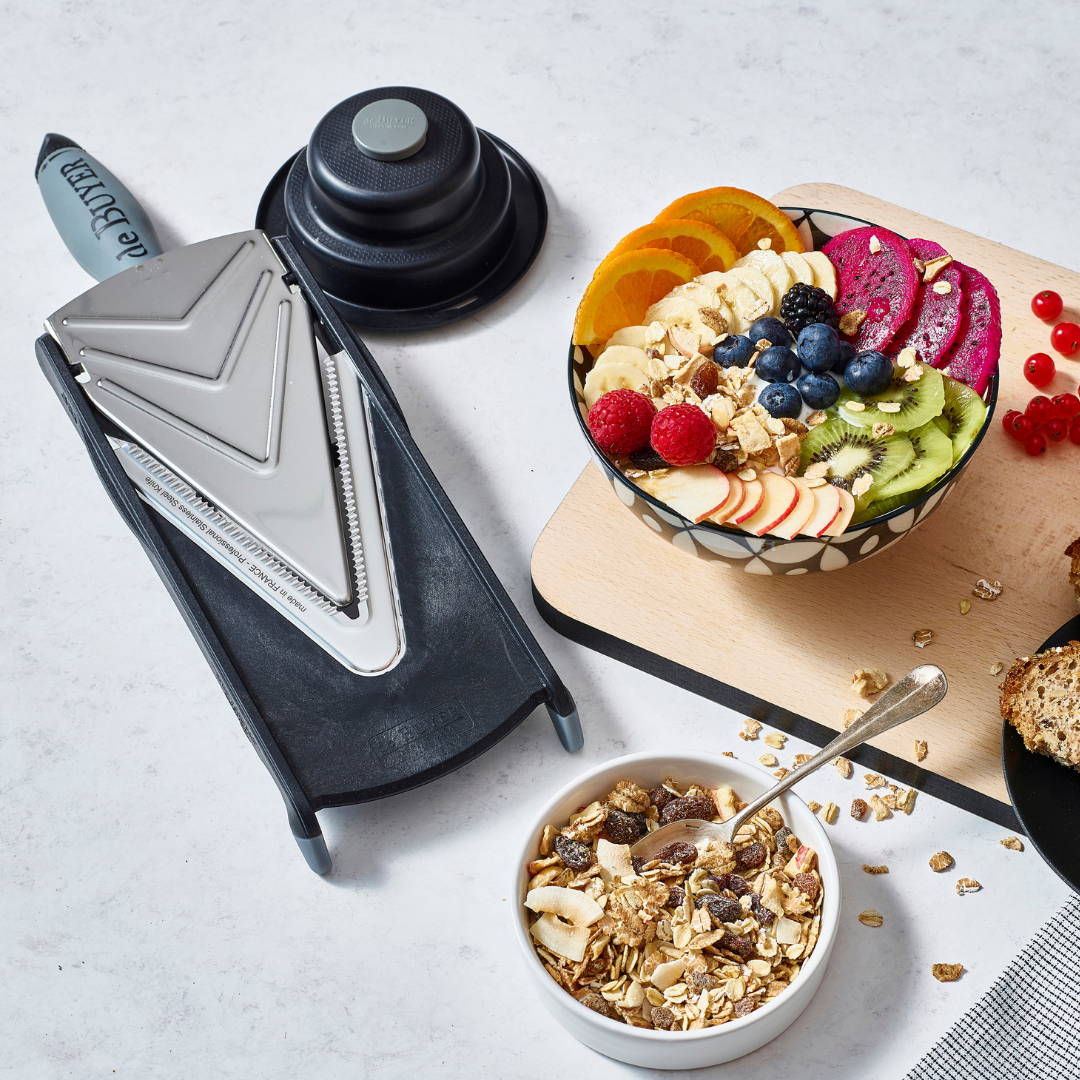 Mandoline Kobra
Quantity: 10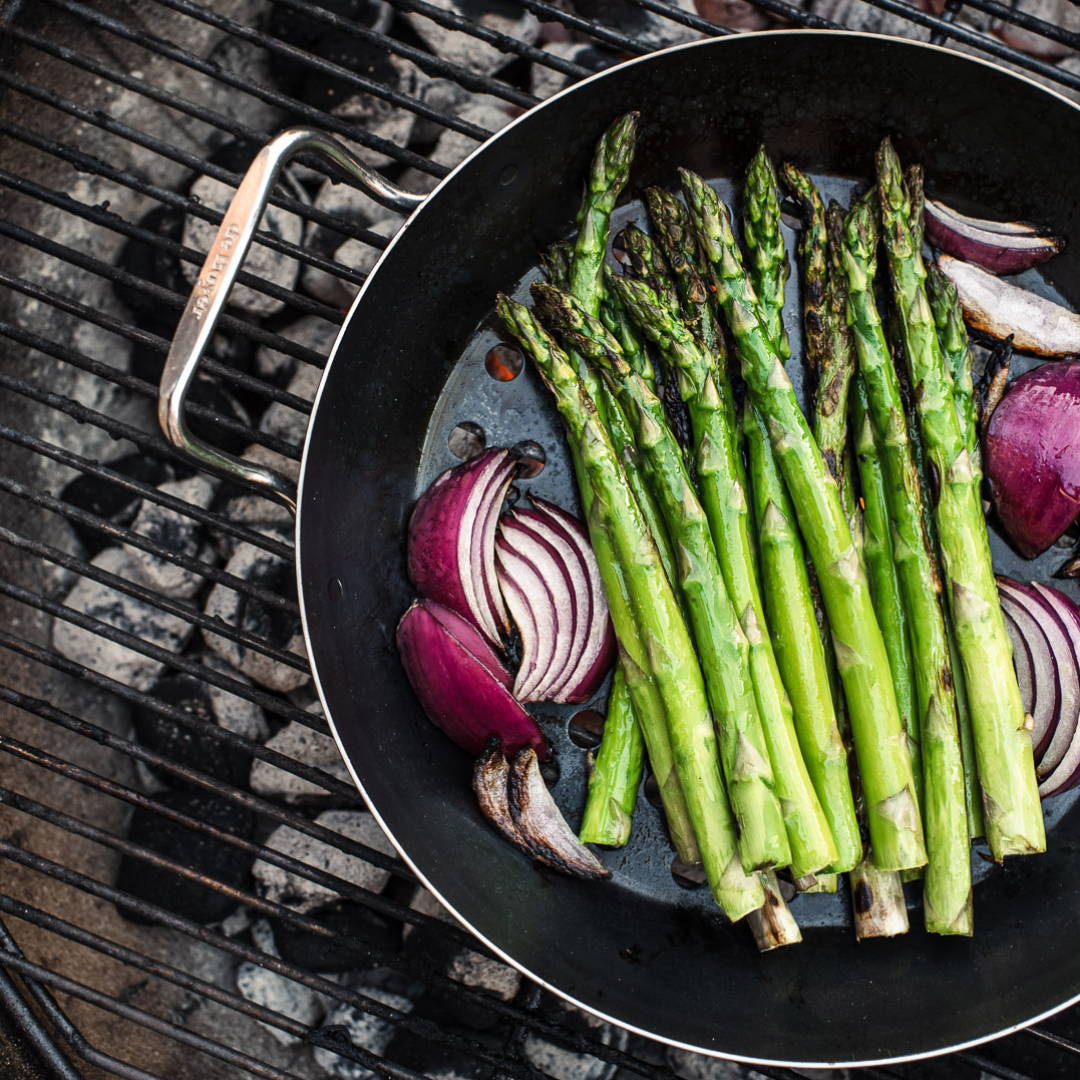 Blue Steel Perforated Pan - 2 handles
Quantity: 10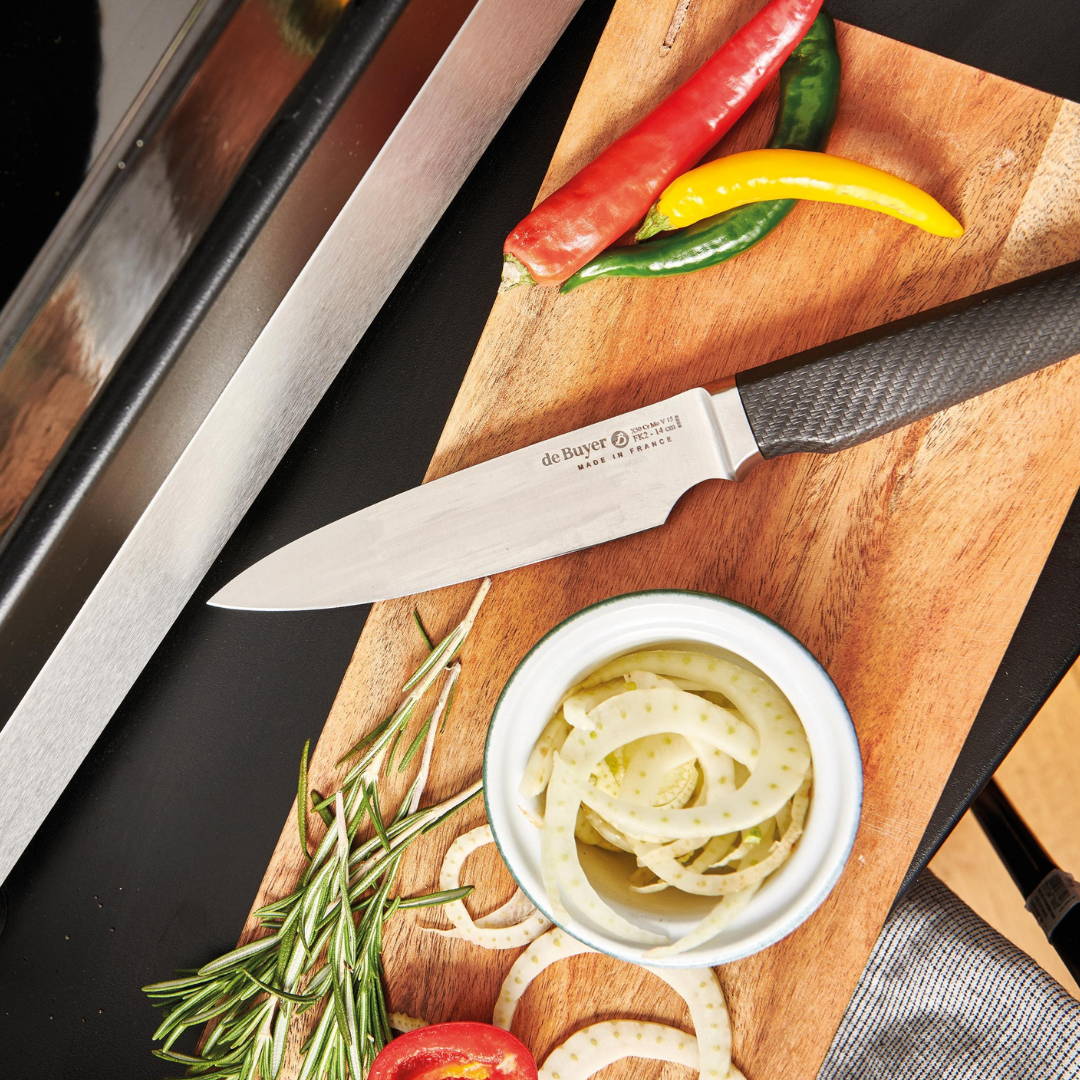 June 2021 - Nonstick baking molds - 6/24 to 6/27 - CLOSED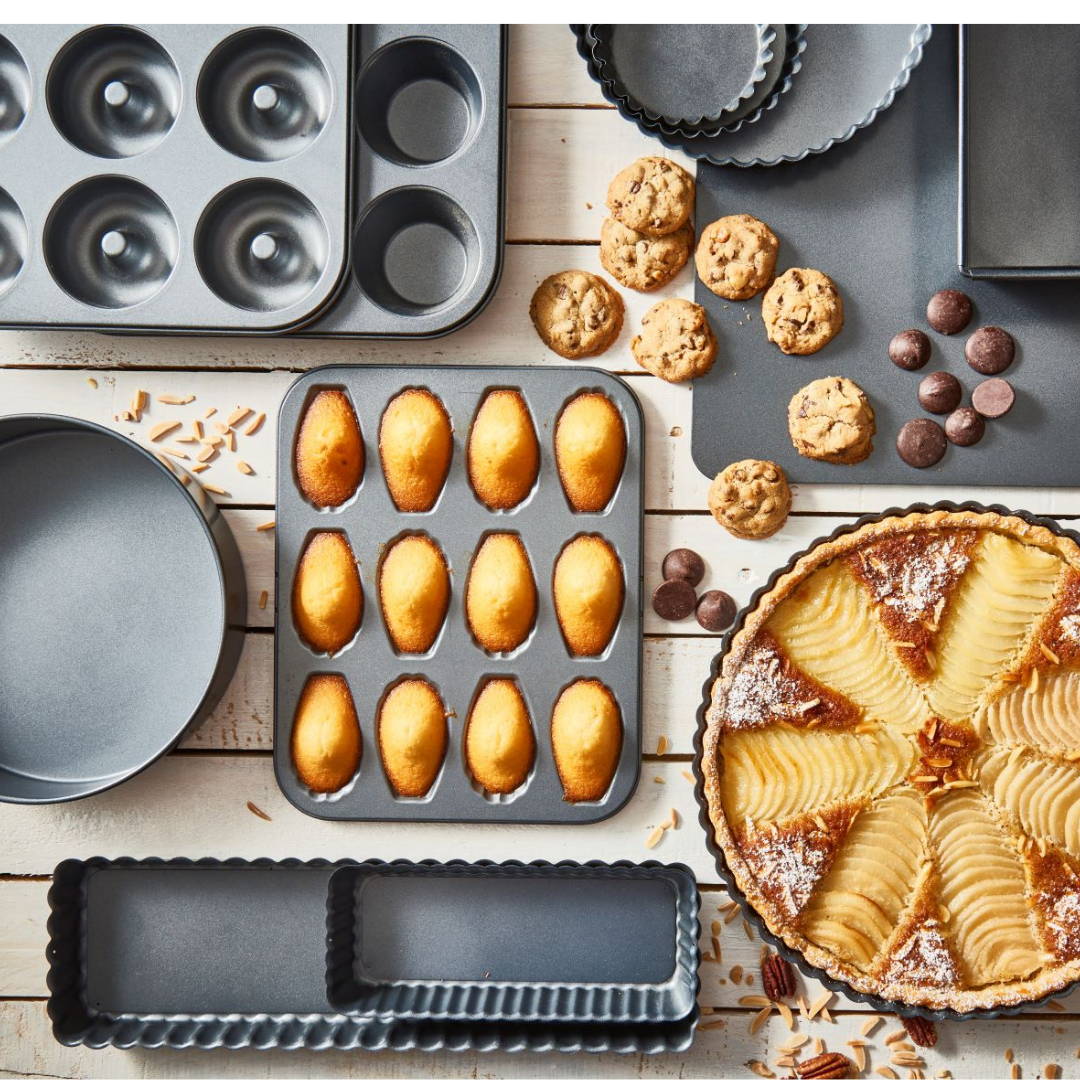 Different sizes and shapes
Quantity: 20
In June, we're offering a selection of our new nonstick baking molds, made with high-quality, non toxic coating.
You need to be a member to apply and participate. Invitations to participate come by email, sent by dbinsider@debuyer.com.
August 2021 - Mineral B Egg Pan or Perforated Square Tart Ring 6" and Perforated Silicon Mat - Dates TBA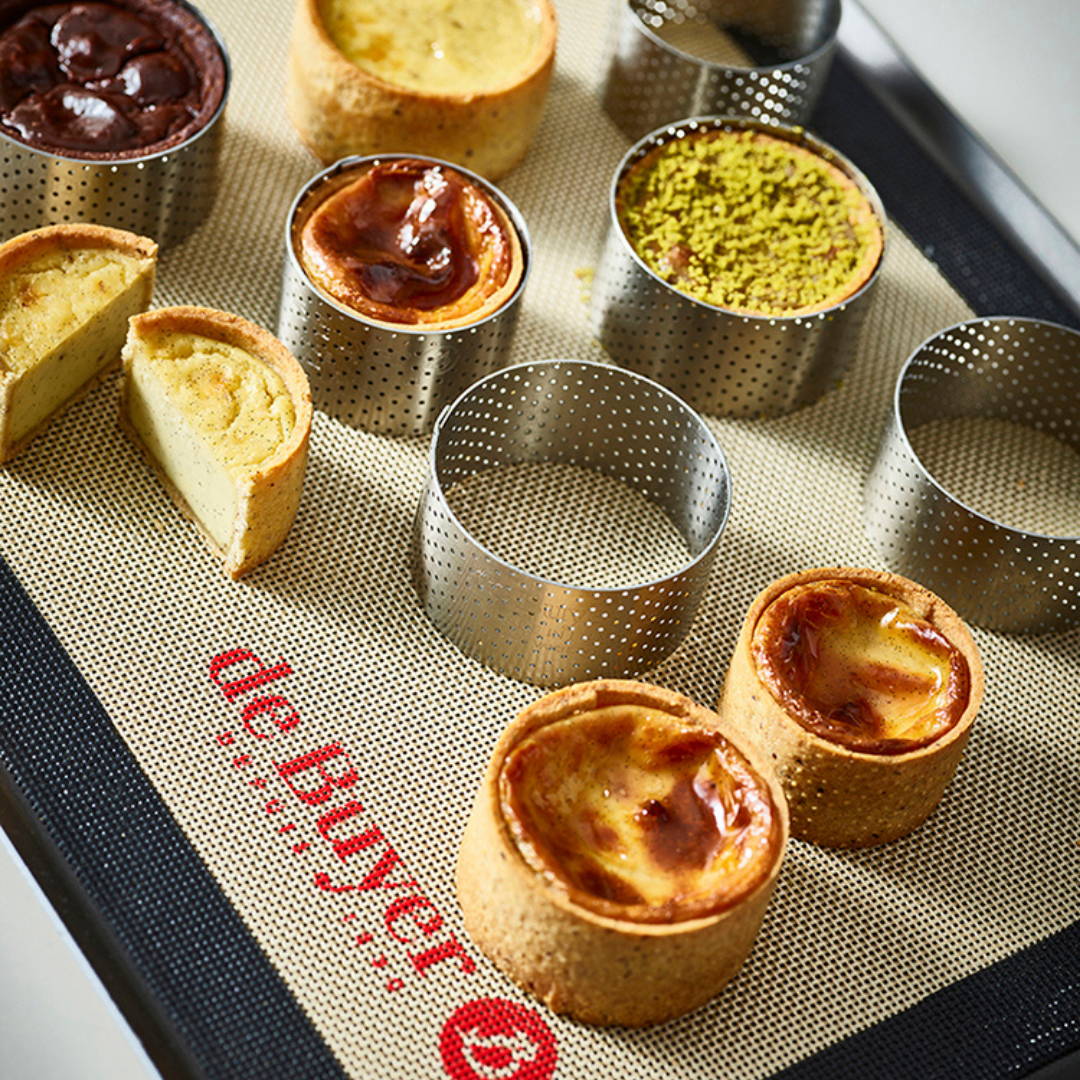 Silicon Perforated Baking mat
Quantity: 10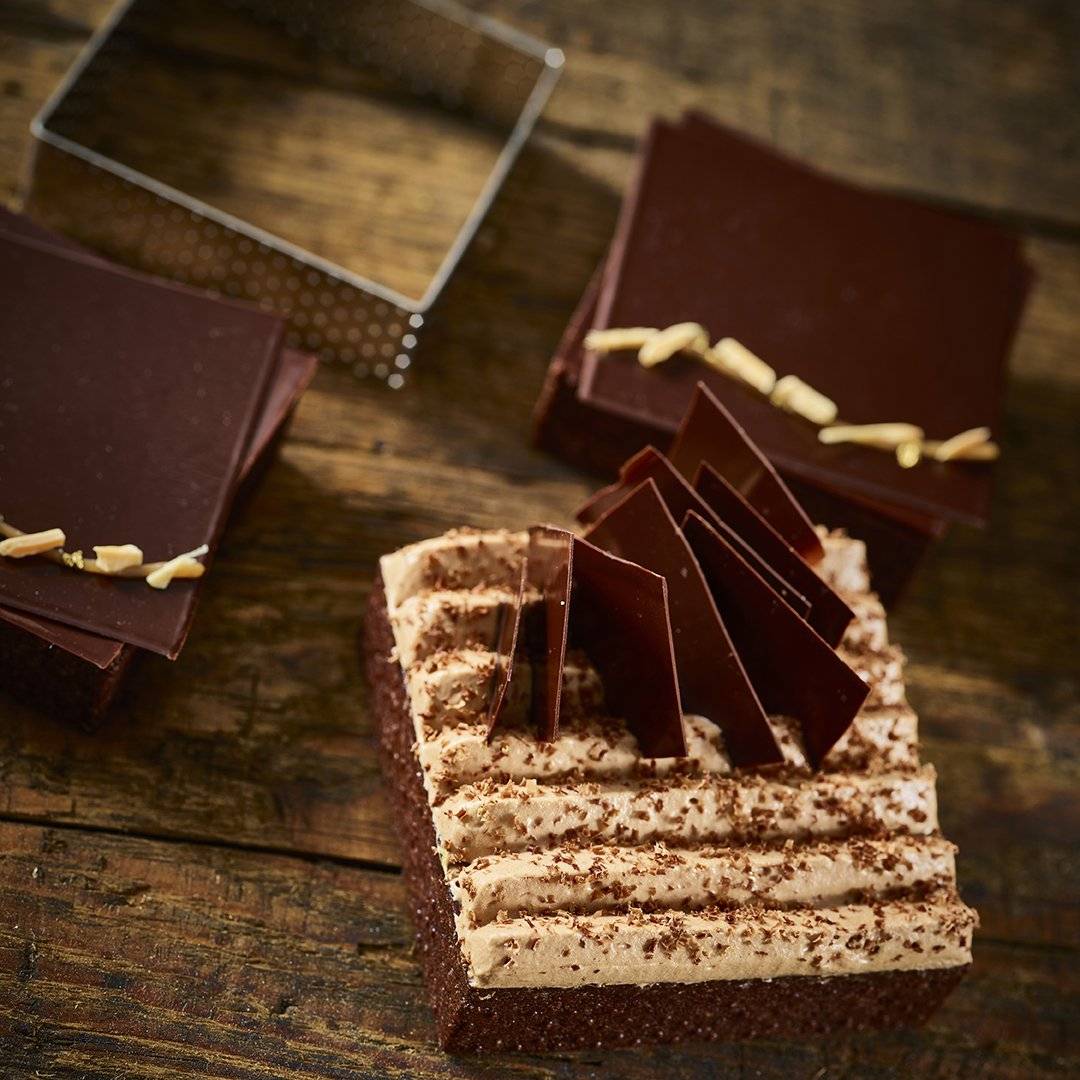 Perforated Square tart Ring 6"
Quantity: 10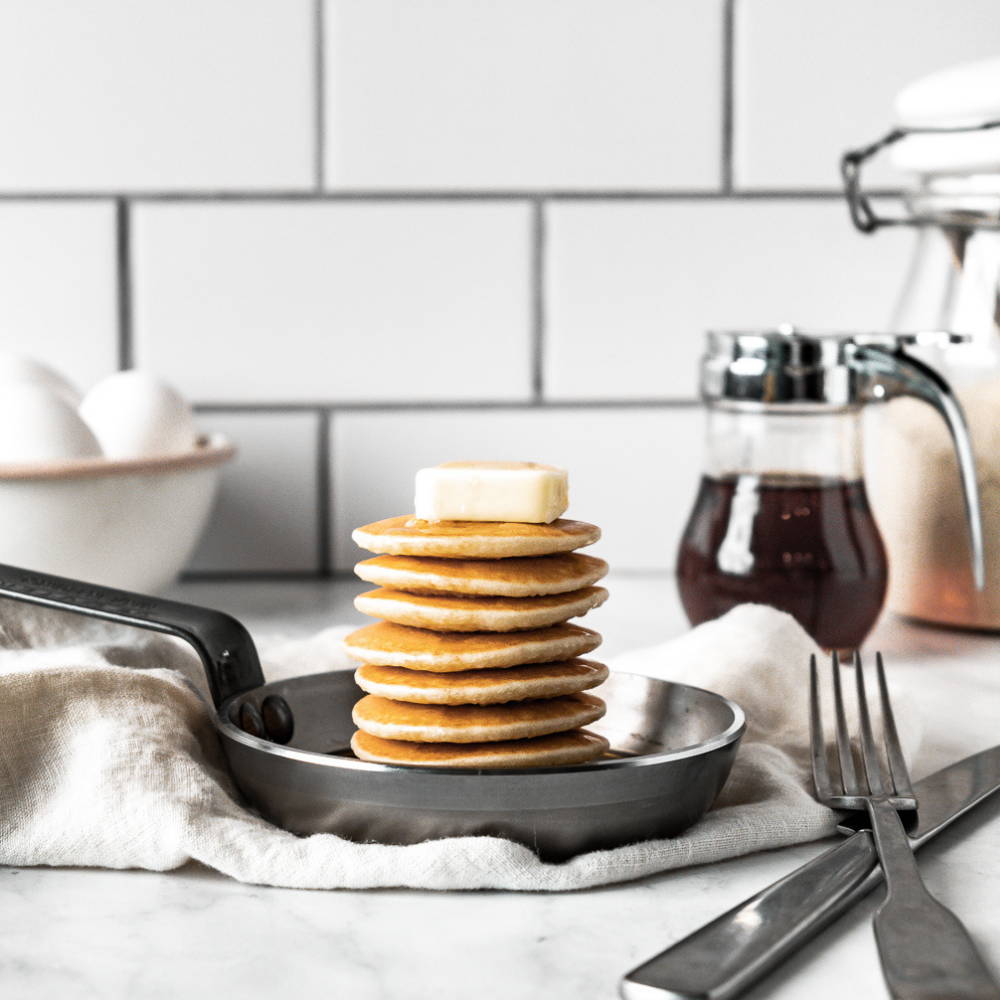 Mineral B Egg Pan
Quantity: 10
September 2021 - Alchimy Sauce Pan or Affinity fry pan or
Copper Sautê Pan or Copper Fry pan - Dates TBA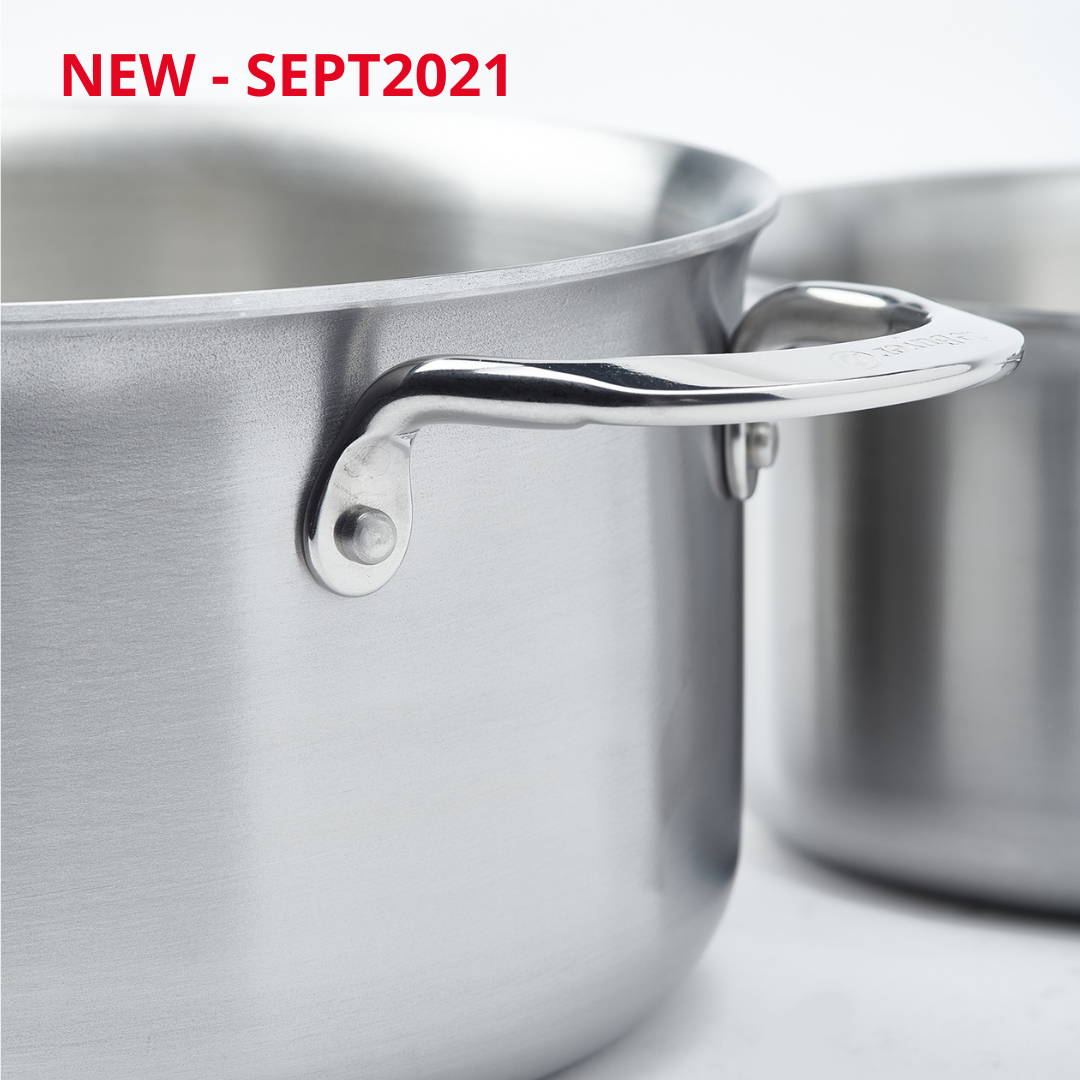 Alchimy Sauce Pan
Quantity: 5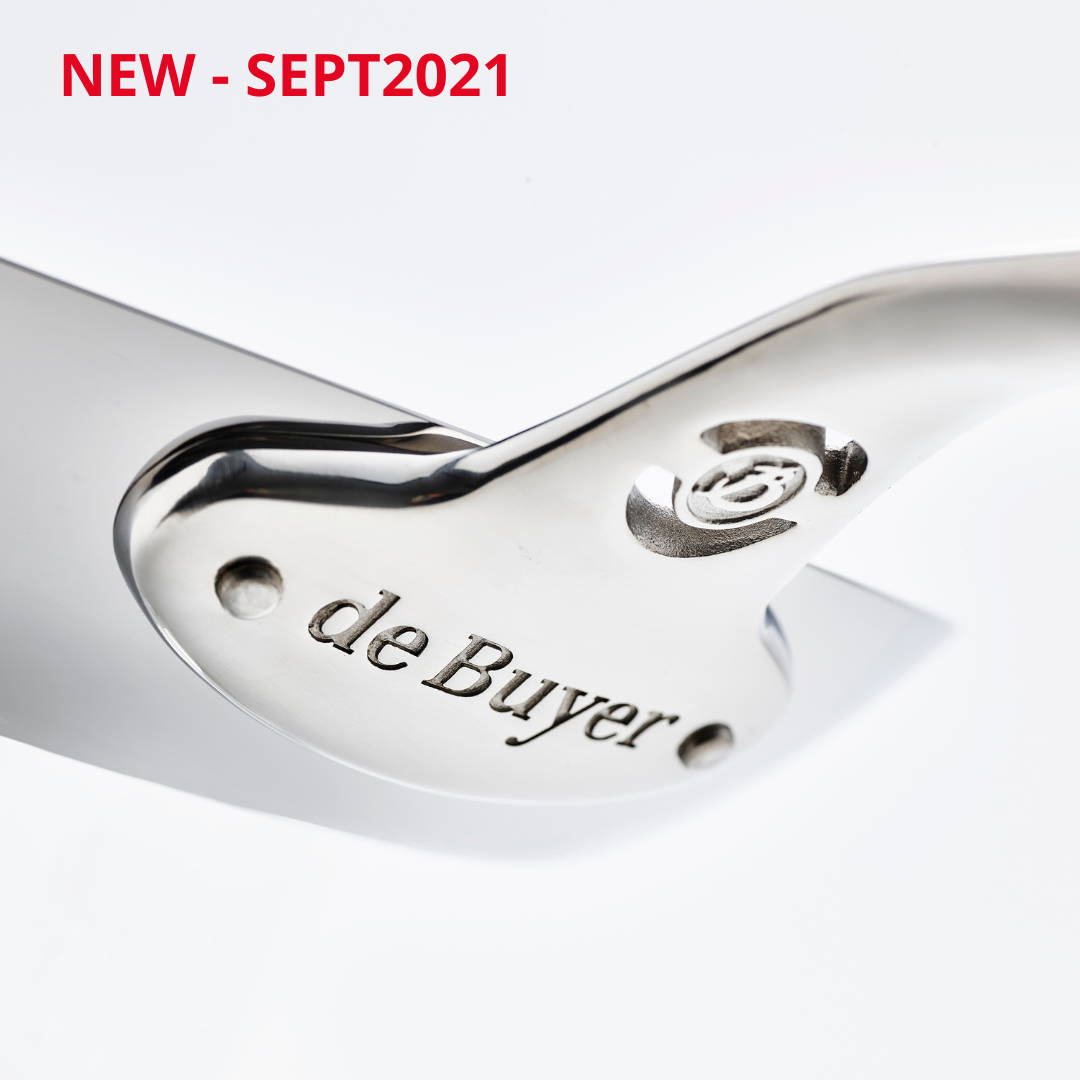 Affinity Fry Pan
Quantity: 5
Copper Fry Pan 8"
Quantity: 5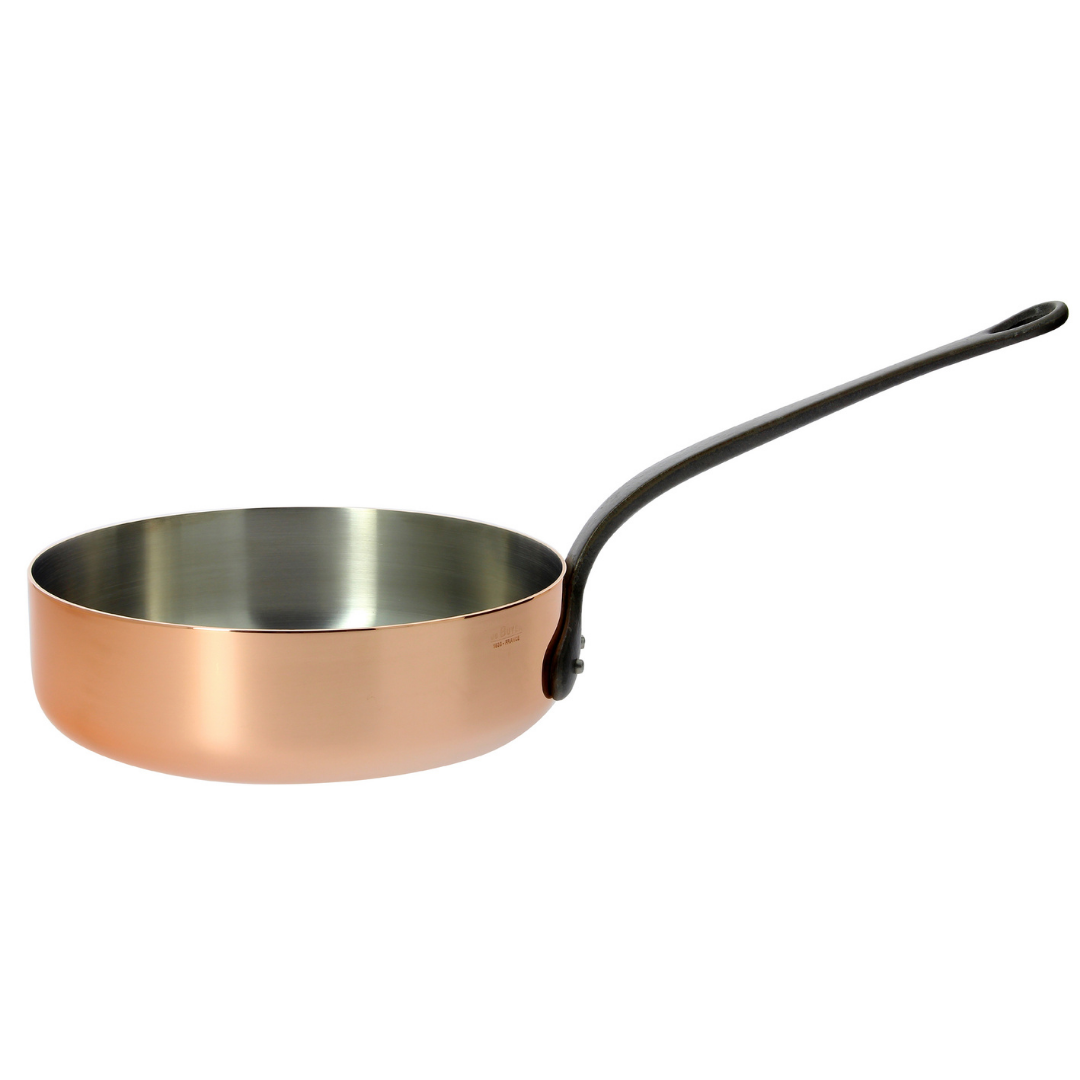 Copper Saute Pan 8"
Quantity: 5
October 2021 - Choc Intense Deep Fry Pan or Mini Kwik Piston Funnel - Dates TBA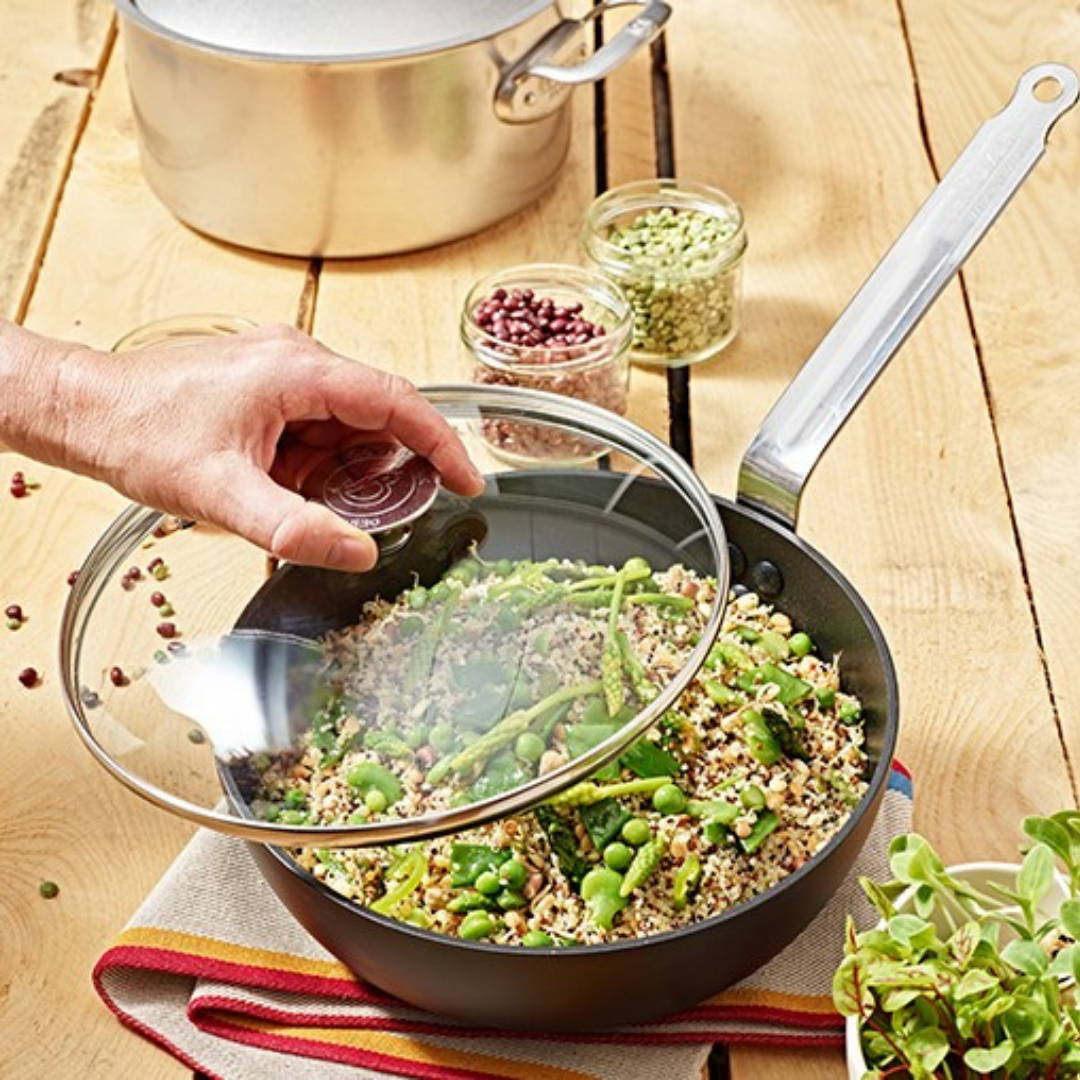 Choc Intense Deep Fry Pan
Quantity: 10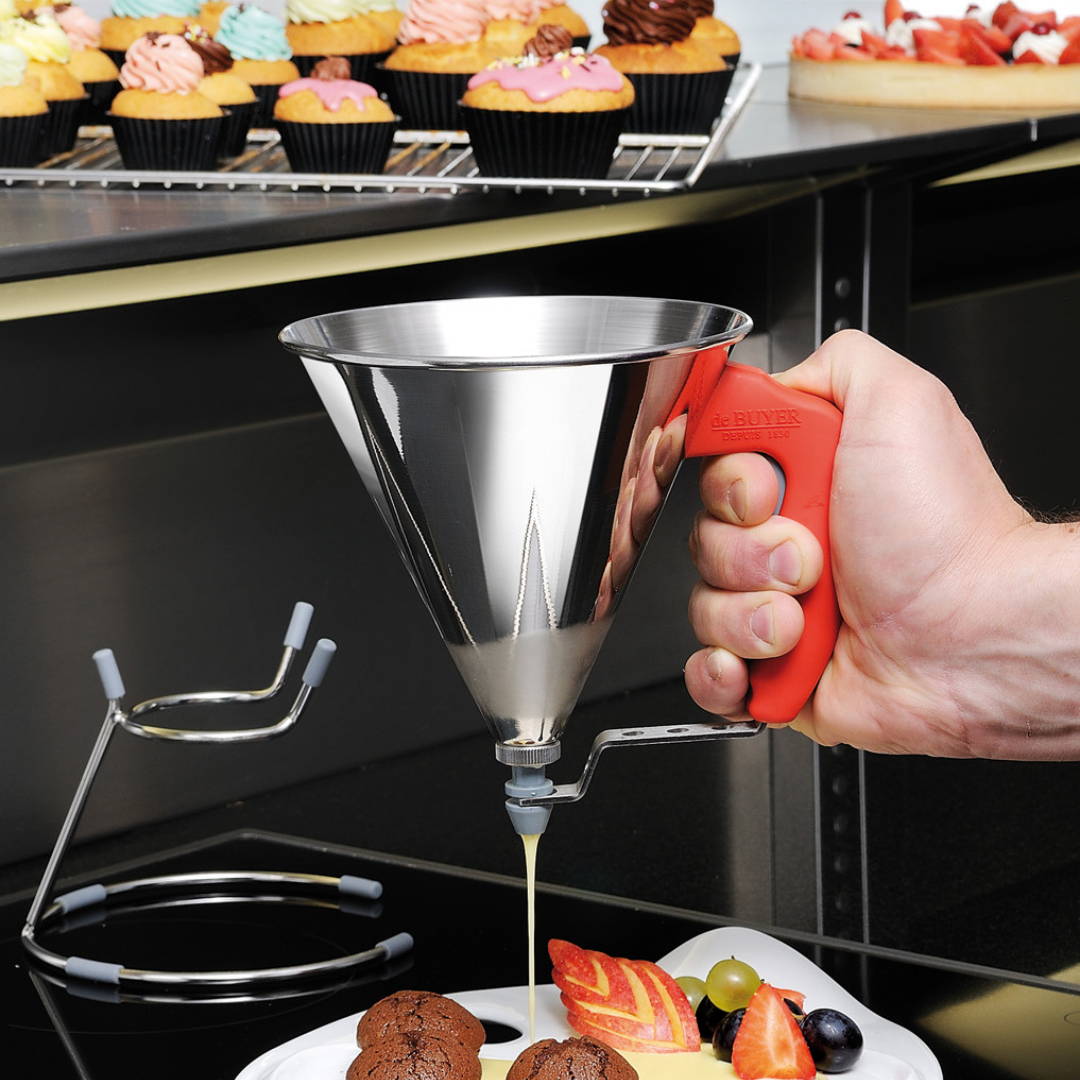 Kwik Piston Funnel
Quantity: 10
November 2021 - Corer or Set of 4 Measuring Cups or LE TUBE - Dates TBA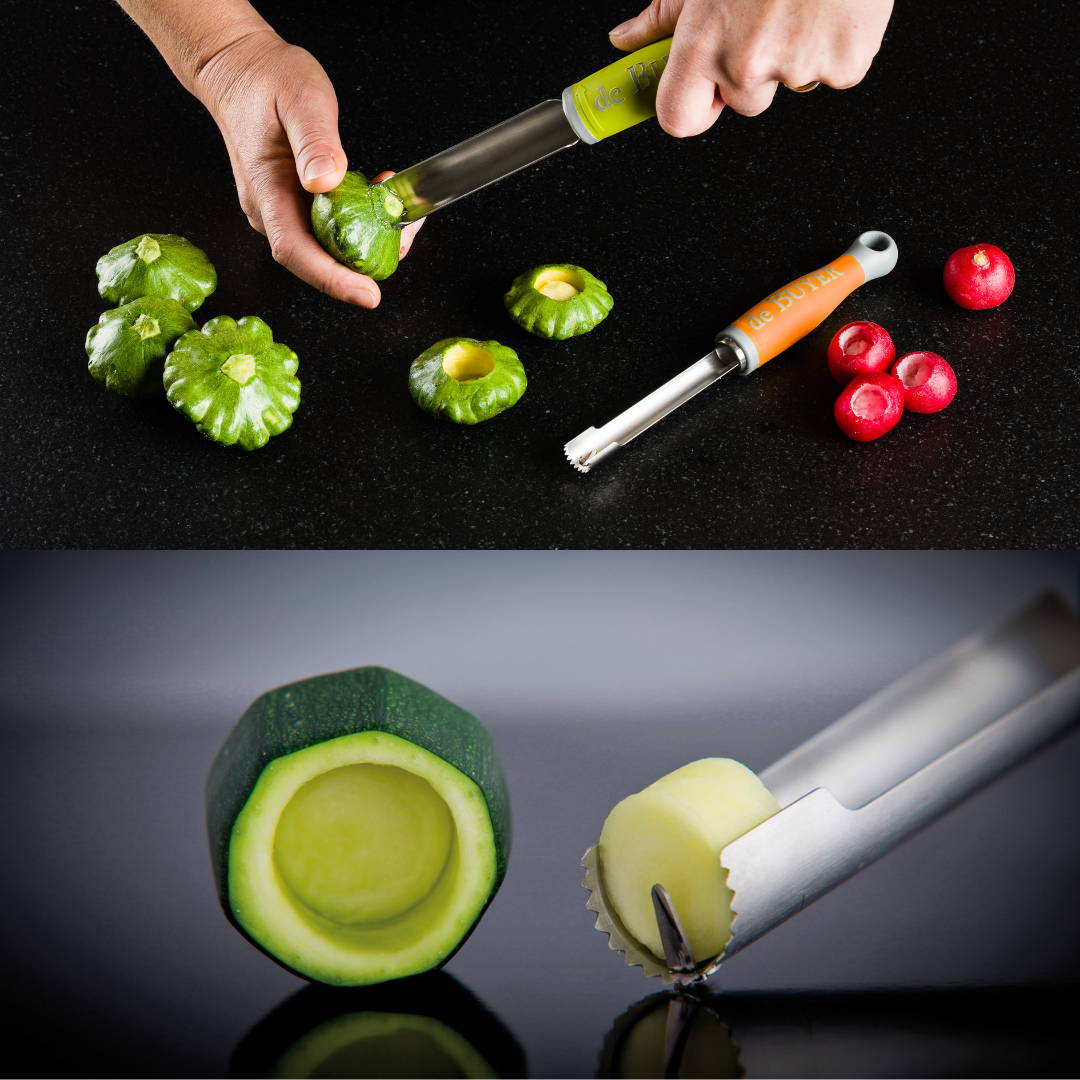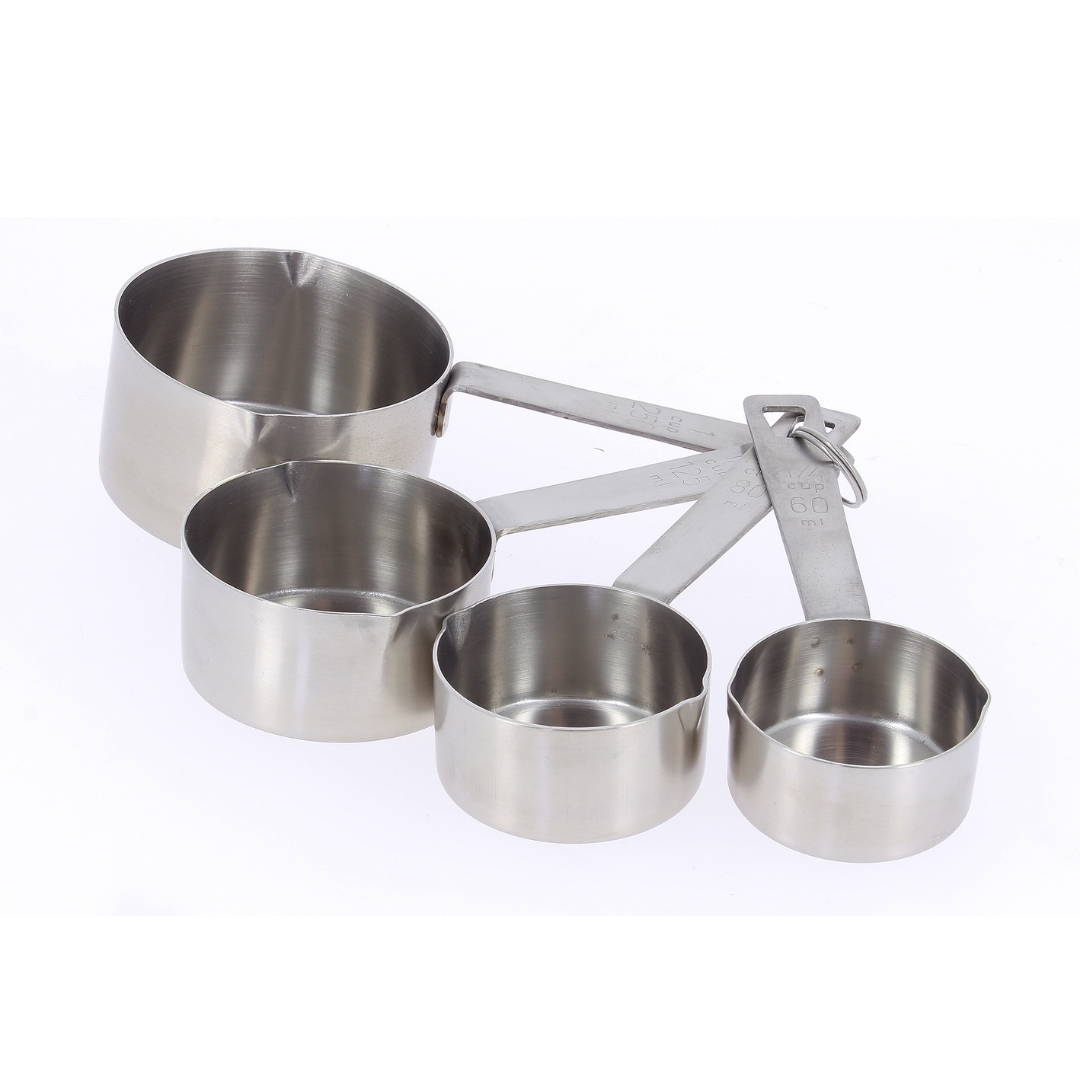 Set of 4 measuring cups
Quantity: 10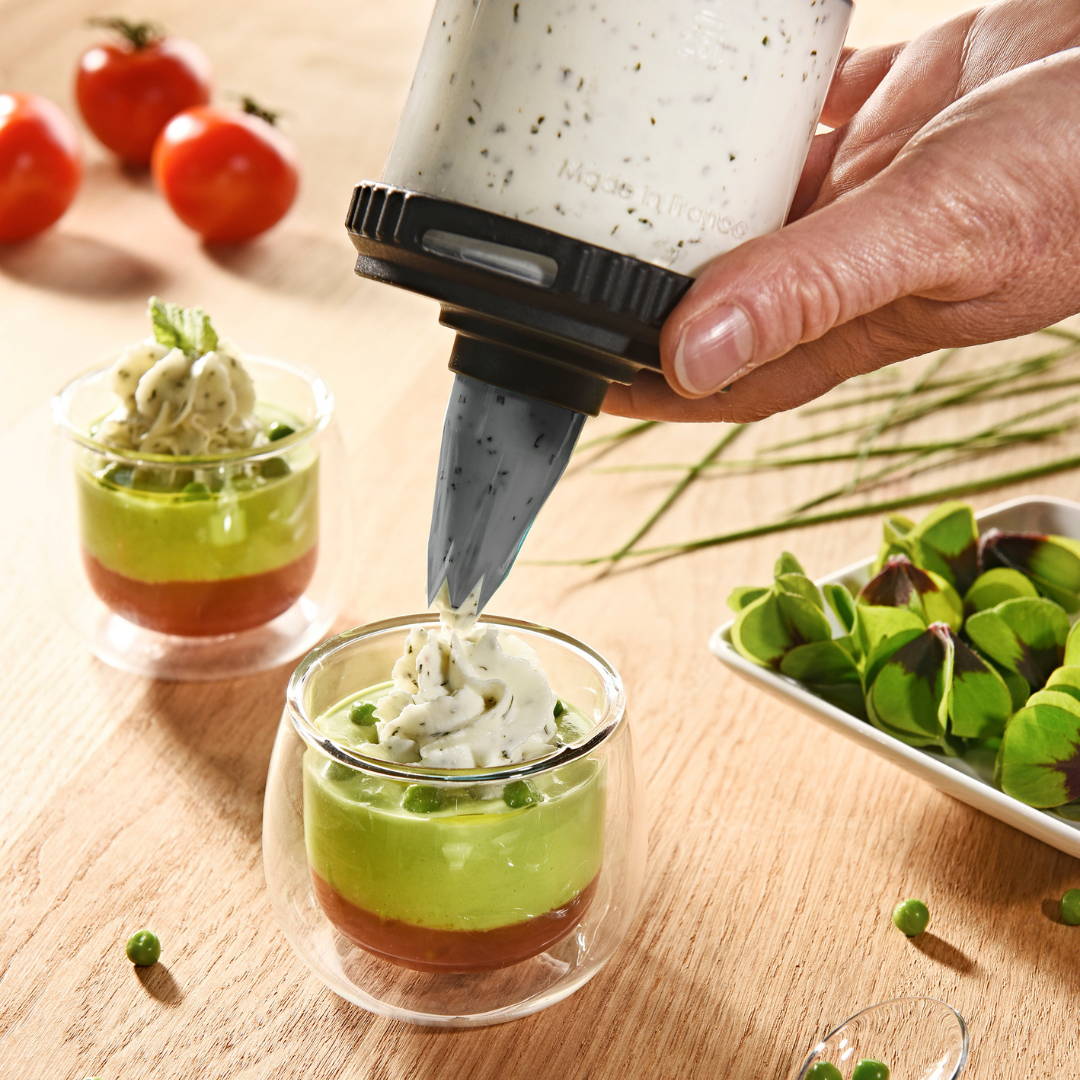 December 2021 - NO PRODUCT

Who can participate,
how it works
and what we expect from the reviewers.

Every month or so, we offer products (or groups of products) for review to the Members of our Insider Club. They can be existing products in our line, new products in pre-launch mode, or prototypes
The program is totally free of charge for our reviewers, who receive brand new products in exchange of their honest and unbiased feedback and review.
There is no catch or strings attached: you are free to join and leave the program at anytime!
This program is reserved to our Members only and you need to be on our opt-in list (accepting marketing and emails... otherwise we can't get in touch with you!)
Members apply and the de Buyer Team selects reviewers according to specific criteria
Within about 2-3 weeks after receiving their product, we expect our reviewers to answer a few questions describing their experience and submit their honest and unbiased review. Sharing your experience on social media is not mandatory but greatly appreciated!
Your information is safe with us and will never be shared with any third party. Your feedback is extremely precious, and allows us to keep improving our products.
Questions about this program?
Email us at dbinsider@debuyer.com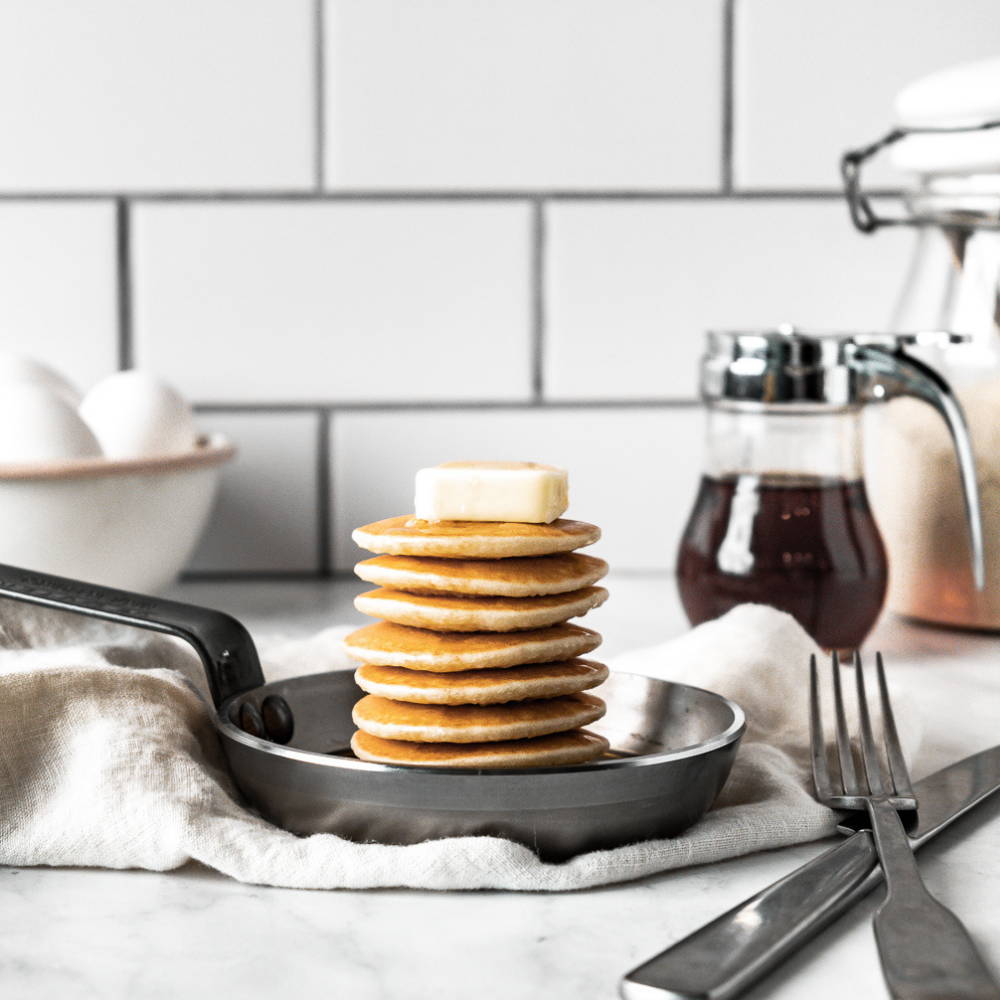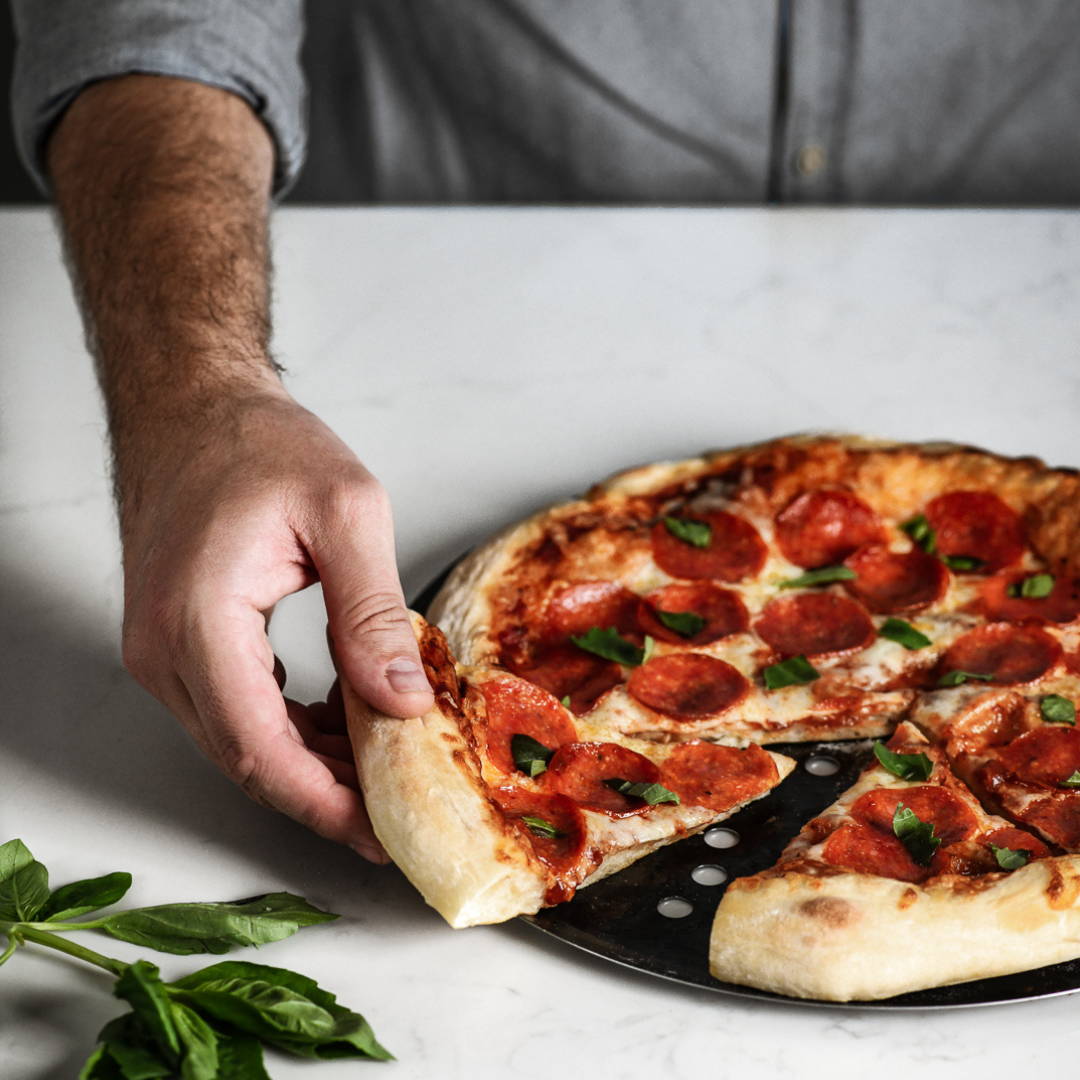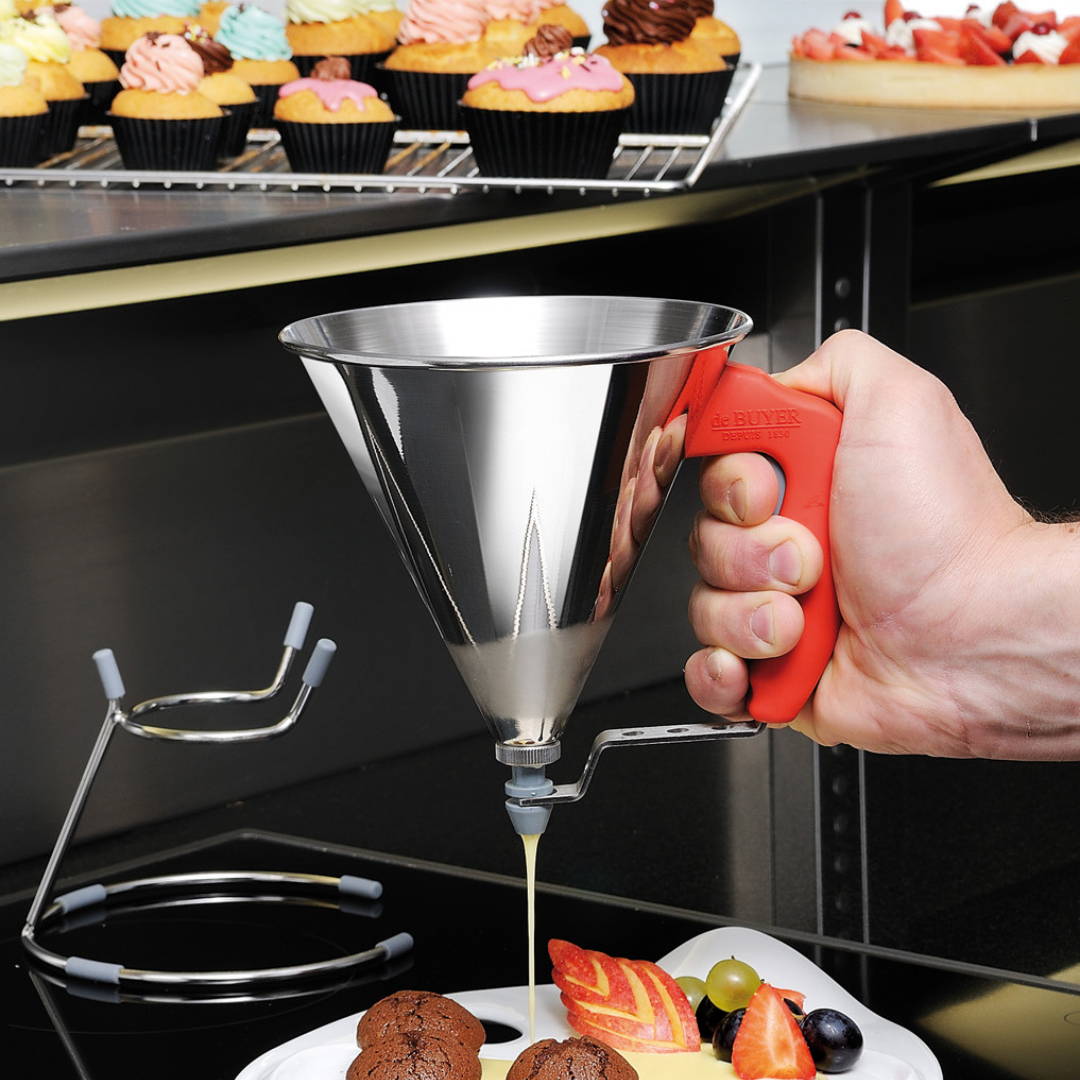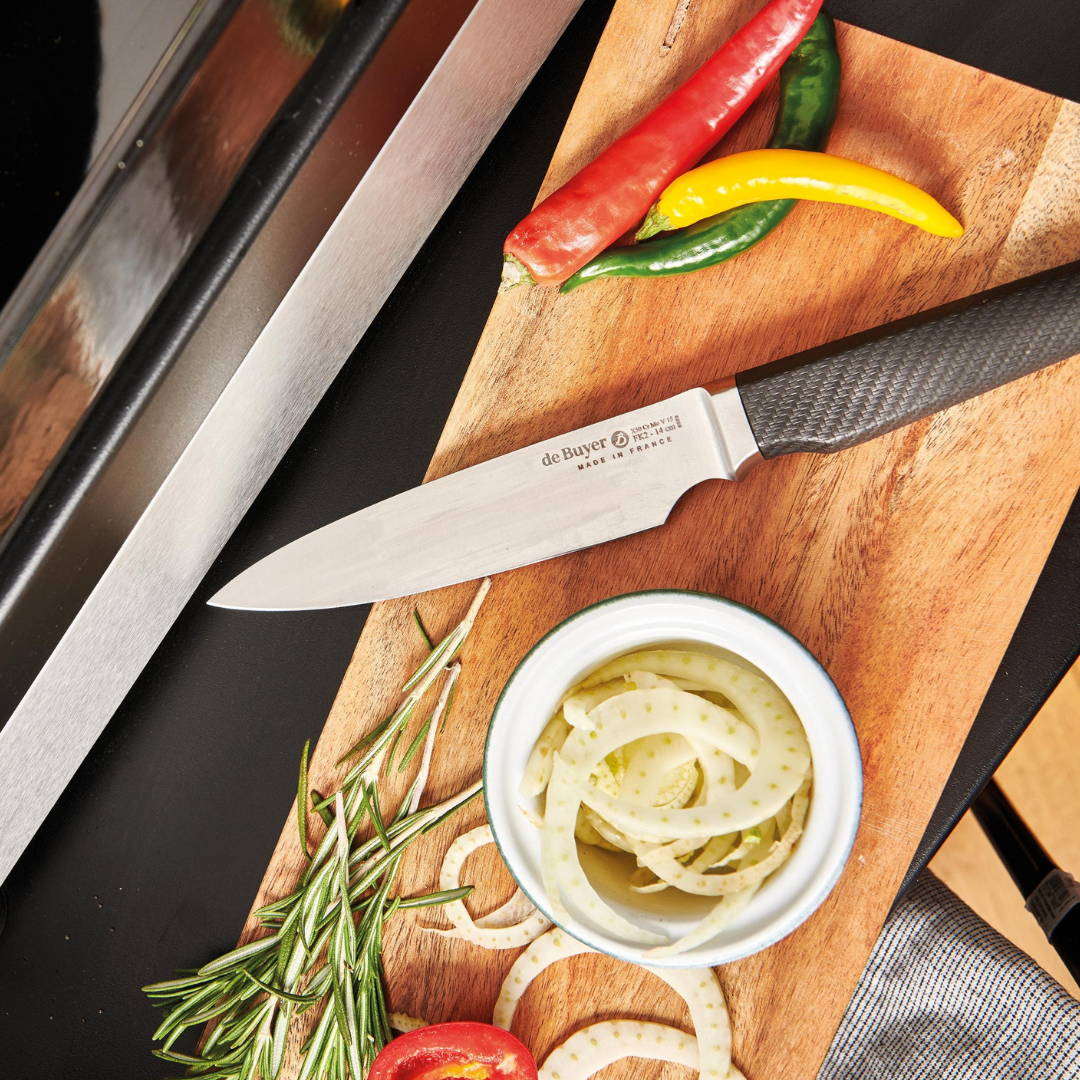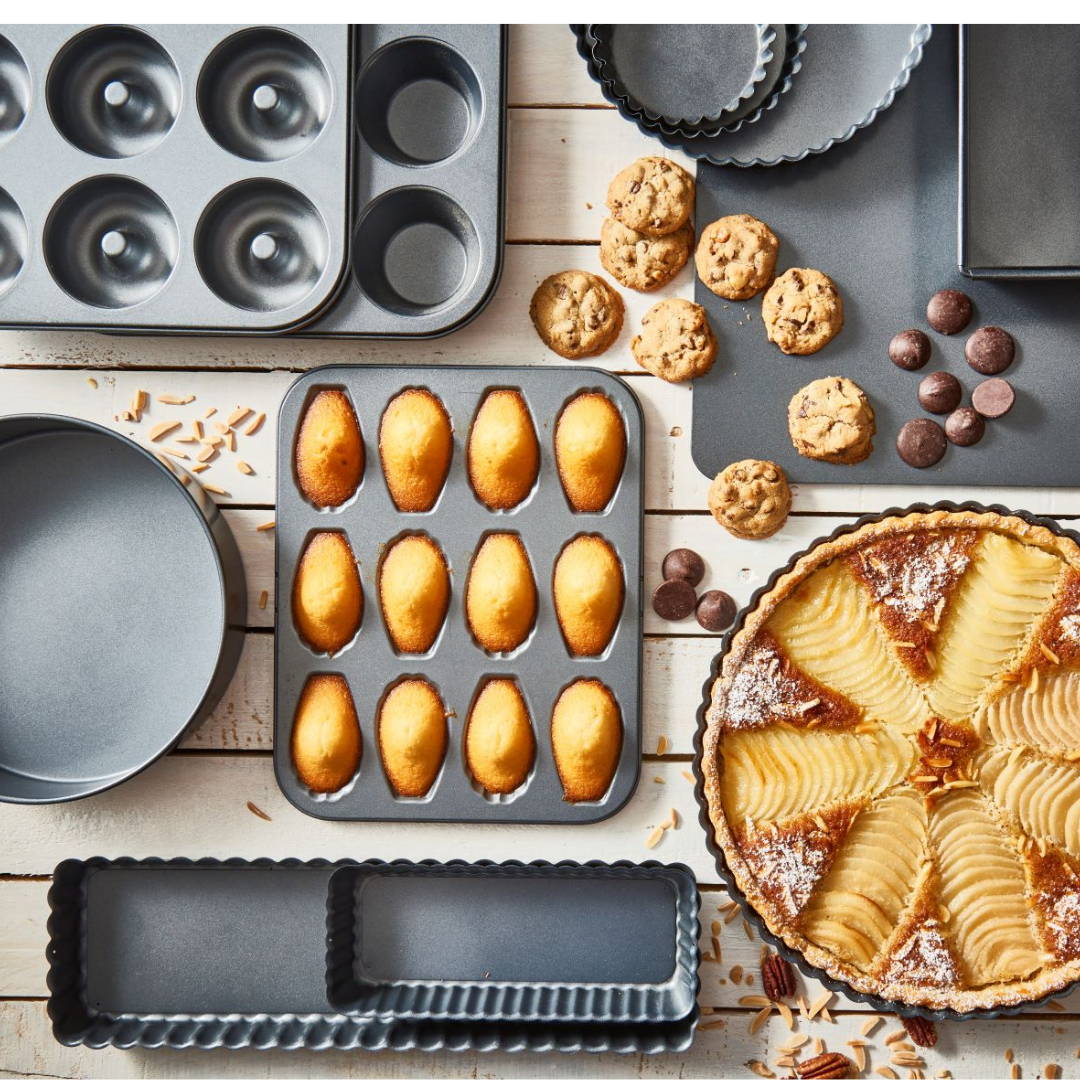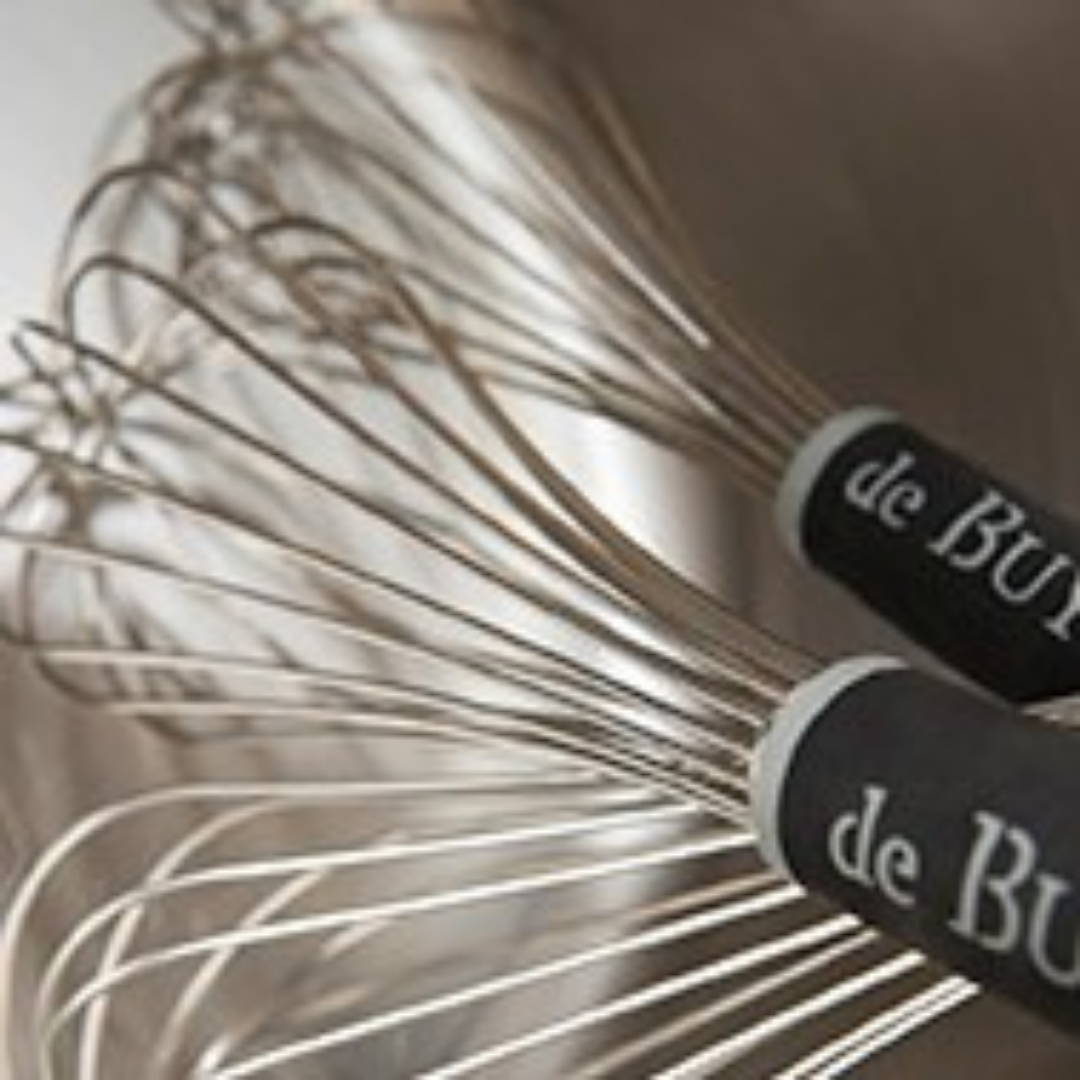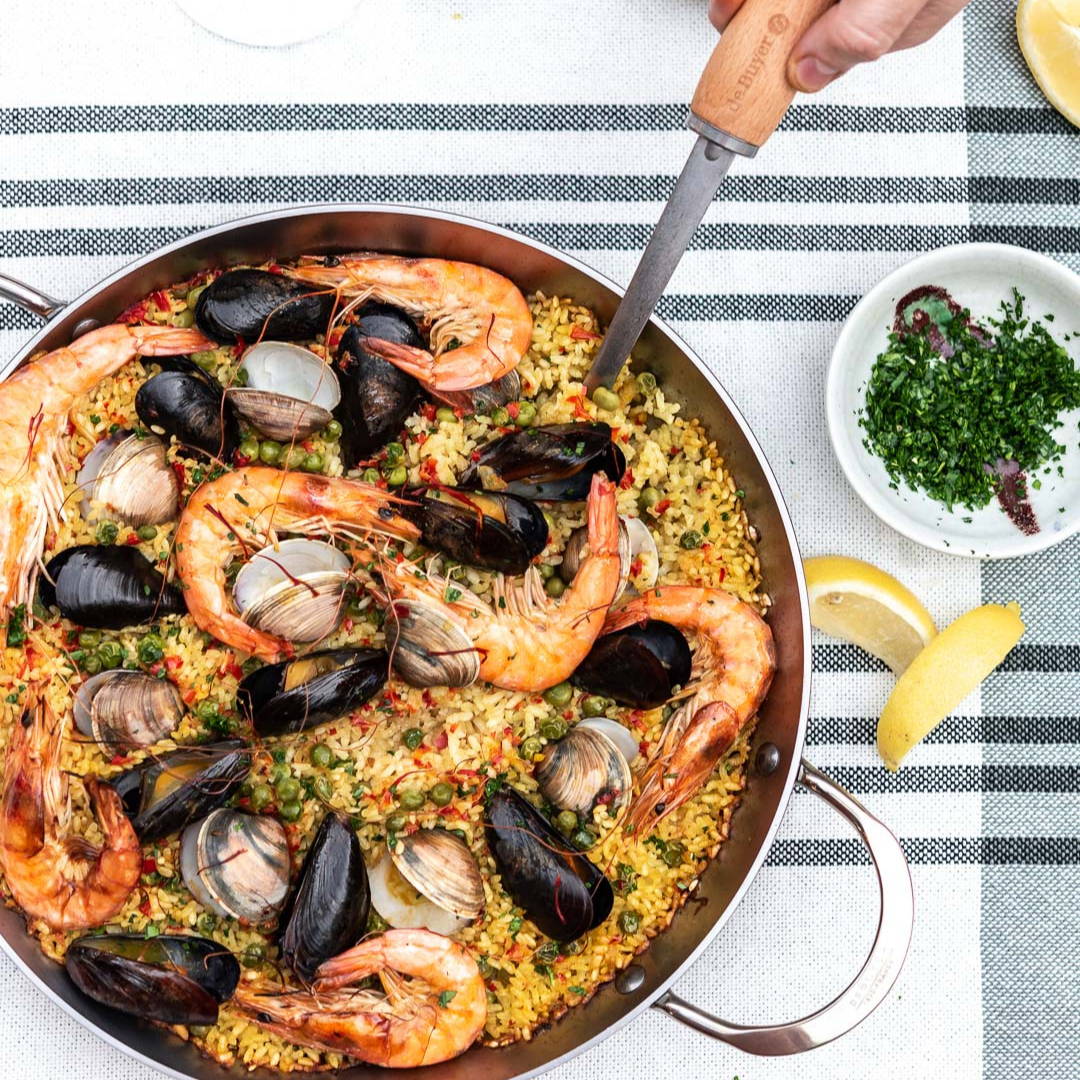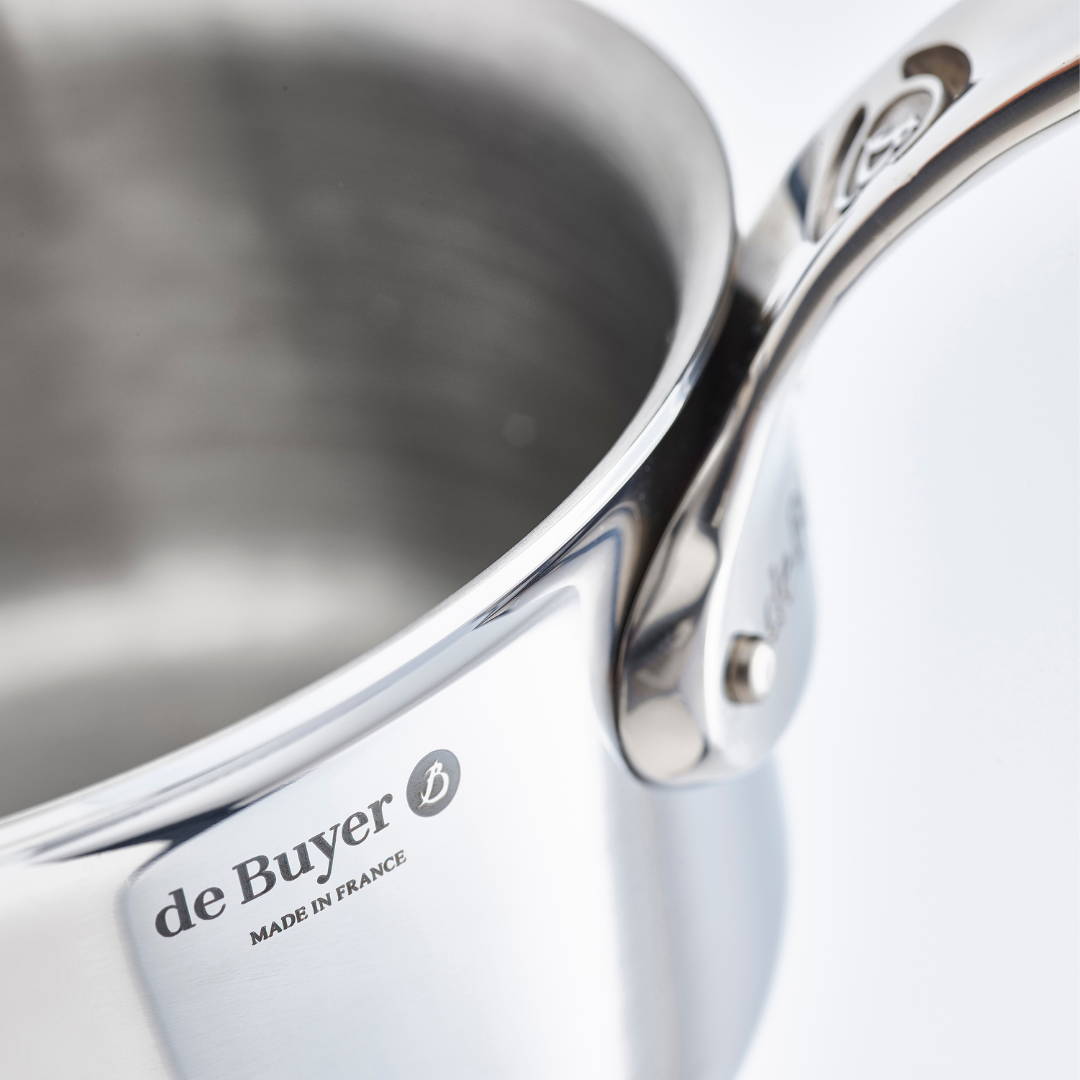 What is DB Insider program? What is the Internal Testing & Review Program? How do I join?
De Buyer DB Insiders' program enables its members to access valuable perks, and to participate in our Internal Testing & Review Program: by invitation only, this program allows members to try products in exchange for a detailed evaluation and honest reviews. Reviews help other guests make educated purchase decisions on debuyer-usa.com. de Buyer does not influence the opinions of its DB Insider members, nor do we modify or edit reviews, as long as they follow our Review Writing Guidelines. All reviews collected through this program will be labeled as such on our website. You can become a DB Insider Member by filling in the membership form. The Testing and Review Program is by invitation.
Which products do you offer through the Testing & Review program of DB Insider?
Our team carefully selects products to include in theprogram, from our entire collection of cookware, bakeware and preparation tools. We base our selection on whatwe want our members' valued opinion on most. It can be available products, upcoming launches or prototypes. All products are new.
Are members required to write positive reviews to participate?
Although we like positive reviews, this is not how it works. We expect our members to provide authentic and genuineevaluations, and write unbiased, honest & authentic reviews. All DB Insiderreviews will be posted on the product's page unedited, regardless of whetherthey are favorable or not, provided they follow our internal review Guidelines.
Do DB Insider members get paid for writing reviews? Do DB Insider members have to pay for the program?
No. Members are not paid to participate in the program or to write reviews. Members will receive free products in exchange for writing reviews. There is no pressure or expectation to write positive reviews, and negative reviews do not affect membership in the program. Also, members do not have to pay anything to be a part of this program.
How does de Buyer use DB Insider member evaluations and reviews ?
Product evaluations coming from our DB Insiders are carefully studied, and feedback is shared with our marketing and product quality teams. DB Insider reviews will appear on the relevant product detail page on www.debuyer-usa.com along with other customer reviews. DB Insider reviews are distinguished from others with a special note. All reviews are moderated to ensure compliance with Review Writing Guidelines. In addition, DB Insider members reviews might be used for marketing purposes by de Buyer, either in print or digital.
Are de Buyer employees or affiliates eligible to become DB Insiders members?
Unfortunately no. de Buyer employees & contractors, de Buyer affiliates & de Buyer suppliers are not eligible to be members.