premium partner of bocuse d'or
Coming up: Bocuse d'Or Finals in Lyon, France - January 22-23, 2023
Discovering talents from all across the world.
de Buyer is happy to support Team USA on their road to the Bocuse d'Or finals in Lyon!
Supporting team usa on the road to lyon
de Buyer has partnered with Ment'or to support Team USA as they train for the finals of Bocuse d'Or in Lyon, taking place in January 2023! Ment'or is a nonprofit organization that is devoted to inspiring culinary excellence and preserving the traditions and quality of cuisine in America. We'll be donating 10% of every sale to Ment'or to support Team USA in Lyon. Join us in supporting Ment'or and Team USA!
Bocuse d'Or is the biggest culinary competition in the world! Named after Chef Paul Bocuse, this gastronomic competition occurs every other year, inviting 24 young chefs from all around the world. These chefs and their team members have 5 hours and 35 minutes to prepare a series of delicious and beautiful culinary creations. A jury of some of the most illustrious chefs judges the preparations and selects 3 finalists: Gold, Silver, and Bronze.
At Bocuse d'Or in 2021, de Buyer helped Team France bring home the gold!
Since 2021, de Buyer has been partnering with the Bocuse d'Or competition. It has been an honor to work with the talented chefs competing, and to provide them with the cookware that will help them train and perfect their dishes. Leading up to the Finals in Lyon, the selected teams use de Buyer's AFFINITY 5-ply Stainless Steel Collections to prepare for the upcoming tests they will face.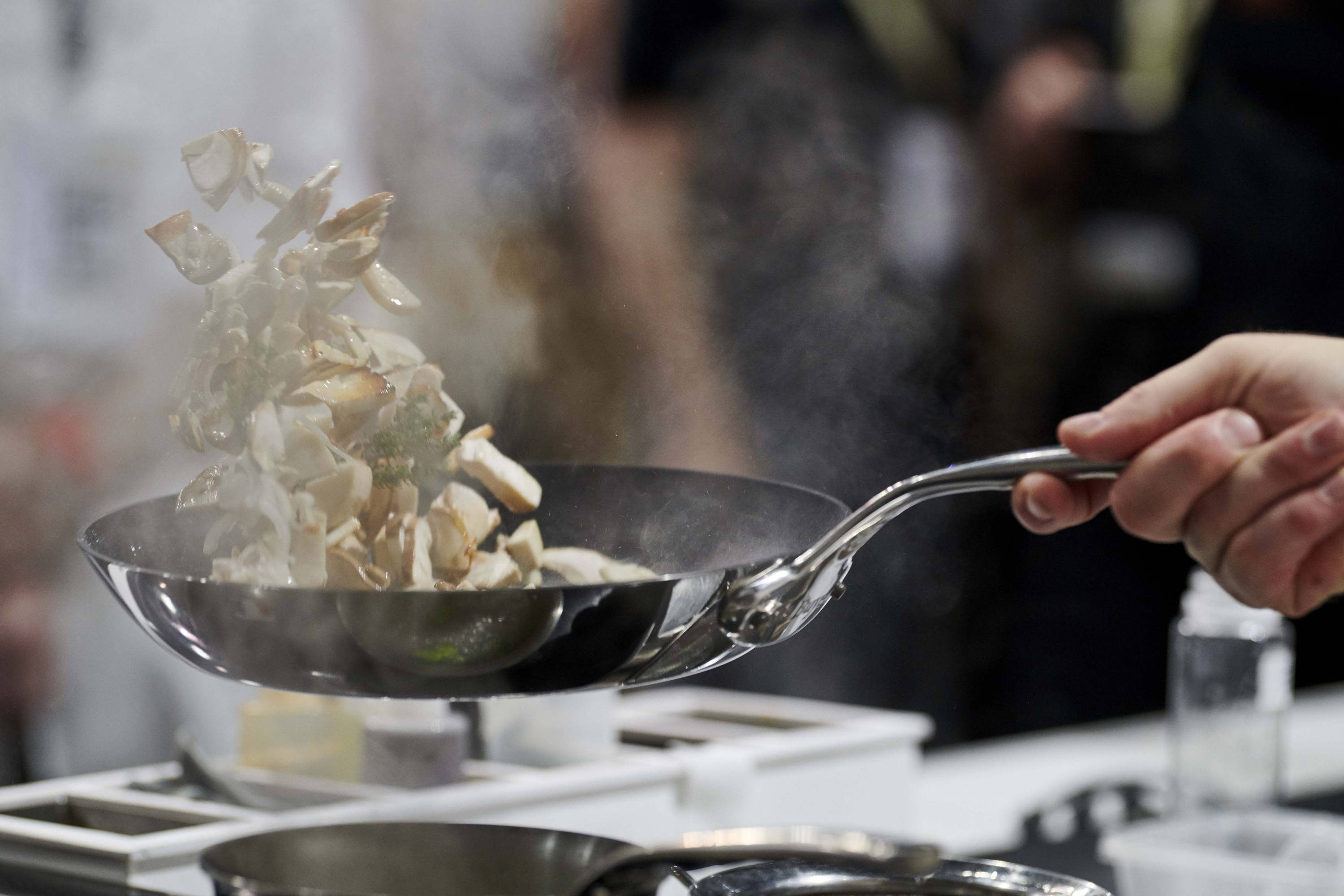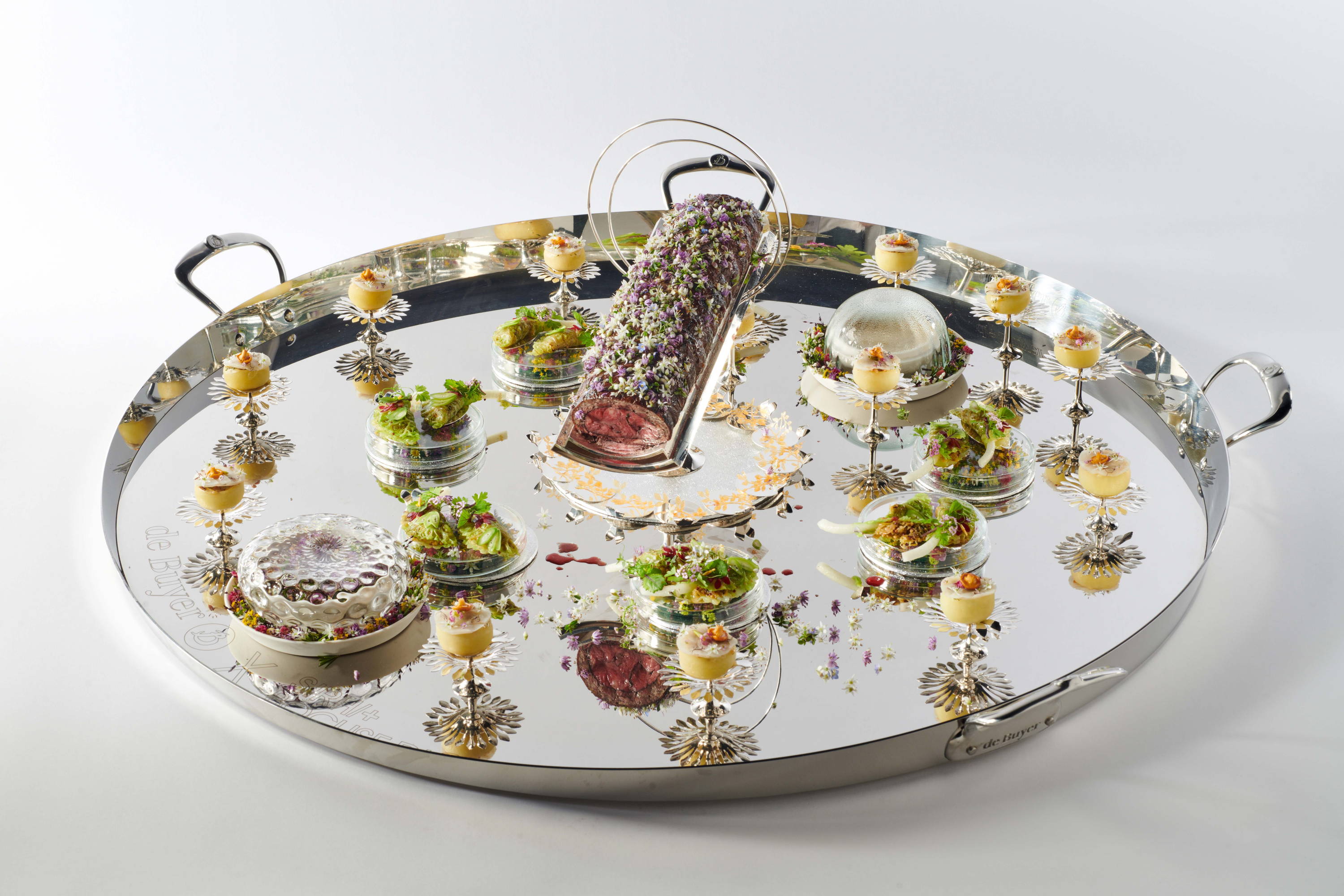 the xxl platter
by de buyer
For the 2021 Bocuse d'Or Competition in Lyon, de Buyer designed and manufactured and XXL Presentation Platter that is one-of-a-kind. The Platter is hand-crafted from stainless steel with a mirror-like surface that reflects the beauty of the culinary creations placed on it for presentation to the judges.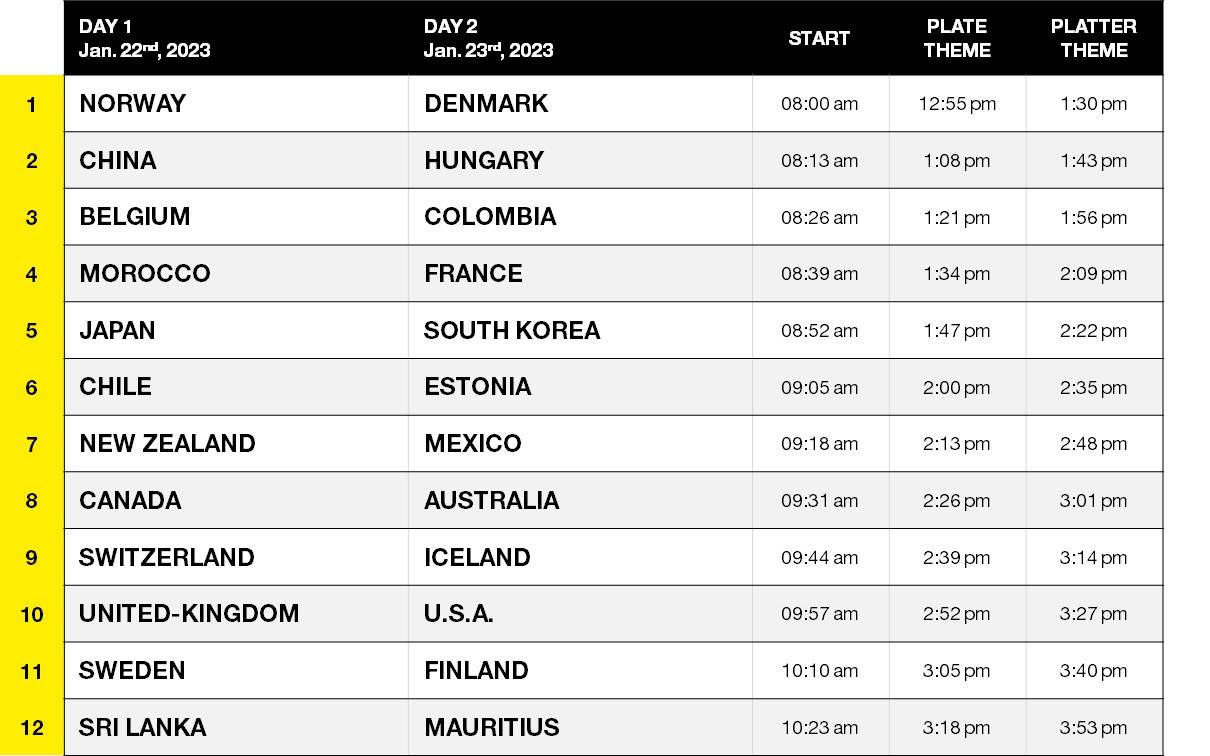 learn more about our partnership with bocuse d'or