Retail Highlights - November 2022
This month: de Buyer's deals & discounts, Fall Recipes, de Buyer in Mashable, and preparing for Black Friday
We're extending this great deal! Through November 20,
you'll get FREE SHIPPING on orders of $800 or more.
Don't miss out, place your order today!
Our pricing has changed as of September 1.
Click below to contact Eric to get an updated price list
Get ready for black friday & cyber monday
With the Holiday Season quickly approaching, people are starting to brainstorm ideas for gifts and stocking stuffers. Make sure your shelves are stocked with de Buyer's essential French-made cookware and bakeware that your customers will be searching for this season.
Through Nov. 20th, get FREE Shipping ($800 min) to stock your shelves and offer your customers 20% off for Black Friday and Cyber Monday!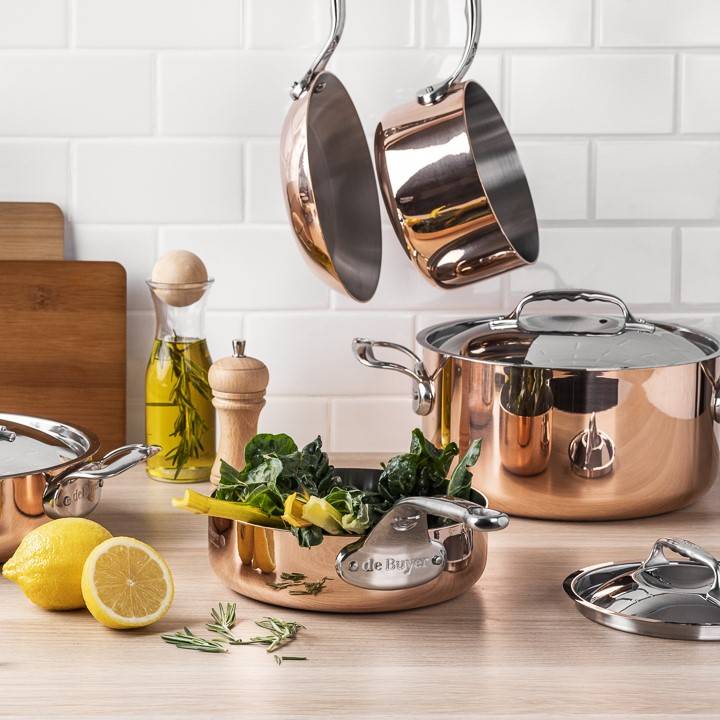 PRIMA MATERA Braiser
1 size 11"

SRP $1,000
AFFINITY Stew Pan
3 sizes 8" - 11"

SRP $300-450
Mini Copper Saucepan
1 size 3.5"

SRP $195
LE TUBE Pastry Press + Cookie Disc Set
SRP $135
Perforated Round Tart Mold
1 size 11"

SRP $90
Copper Cannele Mold
1 size 2"

SRP $35
de Buyer featured in mashable
de buyer was featured in a article by Mashable highlighting de Buyer's Mineral B Carbon Steel Pans. Author Michelle Rostamian starts the article with a bang stating, "Before I knew about Carbon Steel cookware, I was beginning to accept the fact that the perfect pan doesn't exist."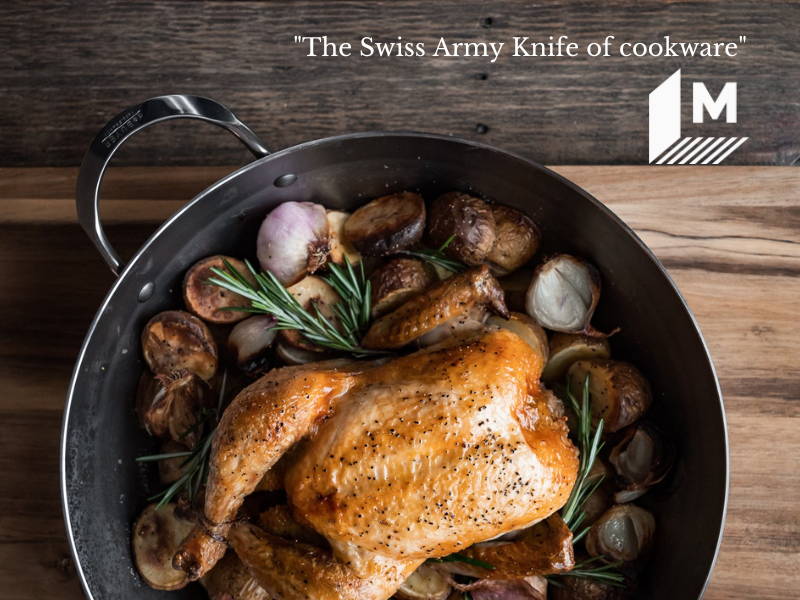 MINERAL B Steak Pan
2 sizes 9.5"-11"

SRP $70-95

MINERAL B Fry Pan
6 sizes 8"-14"

SRP $60-145

MINERAL B PRO Fry Pan
4 sizes - 8"-12.5"

SRP $85-140

fall recipe: beef tenderloin
The weather is cooling down and this Beef Tenderloin Dish by our friend, Chef David Denis is the perfect way to warm up while serving up some gourmet goodness!
Try out this Beef Tenderloin with Cognac Sauce and be sure to check out Chef David and see what else he is cooking up.
Bon Appetit!
Check out high-quality French-made tools that help make this recipe scary good.
AFFINITY Braiser
1 size 11"
SRP $430

FK2 Asian Chef Knife
1 size 11.25" in length

SRP $105

JAVA Pepper Mill for Steak
1 size 5.5"

SRP $50

about de buyer: our csr commitment
Since 1830, de Buyer has been headquartered in Val d'Ajol, France. Our factory is surrounded by beautiful forests, streams, and wildlife and one of our biggest goals is to protect and maintain the natural habitat where de Buyer calls home. Our philosophy, is respect: Respect for people, our partners, our customers, our employees, respect for the environment. A Corporate Social Responsibility (CSR) Label helps to identify companies who play a
positive role in their community and consider the environmental and social impact of business decisions.
We recently were awarded the highest level of the CSR Commitment label: The Exemplary Level!
Since the last time de Buyer was audited, we have continued to improve our sustainability efforts by:
-Building beehives to encourage pollination and use as an indicator of environmental health
-Planting new tree species to encourage reforestation, with 1,400 trees planted this year
-Installing a water recycling system, reducing water consumption by 50%
-Using LED lighting throughout our offices and factory
-Recycling 100% of raw material waste
...and more!
Shopping with de Buyer means shopping for a more sustainable future.
The ongoing pandemic has created great tension at every level of the chain, from raw material to manufacturing and international transportation, but we have almost all products in stock! Our teams both in France and in the US are always working hard to make sure that we can keep up with the demand and ship you orders without having to wait! Our US warehouse is located near Chicago, IL so we can even address last minute reordering.
To place an order or to get in contact with us, email or call us at:
sales@debuyer.com
773-754-3277 M-F 9am-5pm ET
WANT TO GROW YOUR BUSINESS WITH DE BUYER? SET UP A MEETING WITH ERIC TO LEARN HOW!
DOWNLOAD OUR 2022 CATALOGUE