Retail Highlights - August 2022
This month: de Buyer's deals & discounts, Fall season, and Mineral B Carbon Steel for Breakfast!
For the entire month of September, you can get FREE SHIPPING when you
place an order of $800 or more! Don't miss out on this great deal.
Our pricing has changed as of September 1.
Click below to contact Eric to get an updated price list
mineral b For the most important meal of the day
The weather is cooling, summer has ended, everyone is back at school, and weekdays and nights are busier than ever in many households. Enter, Mineral B Carbon Steel. The specialty pans within de Buyer's Mineral B Carbon Steel Collection offer a wide variety of shapes and sizes that can help make breakfast, lunch, and dinner a breeze.

After cooking with the Mineral B Carbon Steel Egg & Pancake Pan, Tony Bowles from Medium described it as "perfect for a simple breakfast before you send your kids off to school".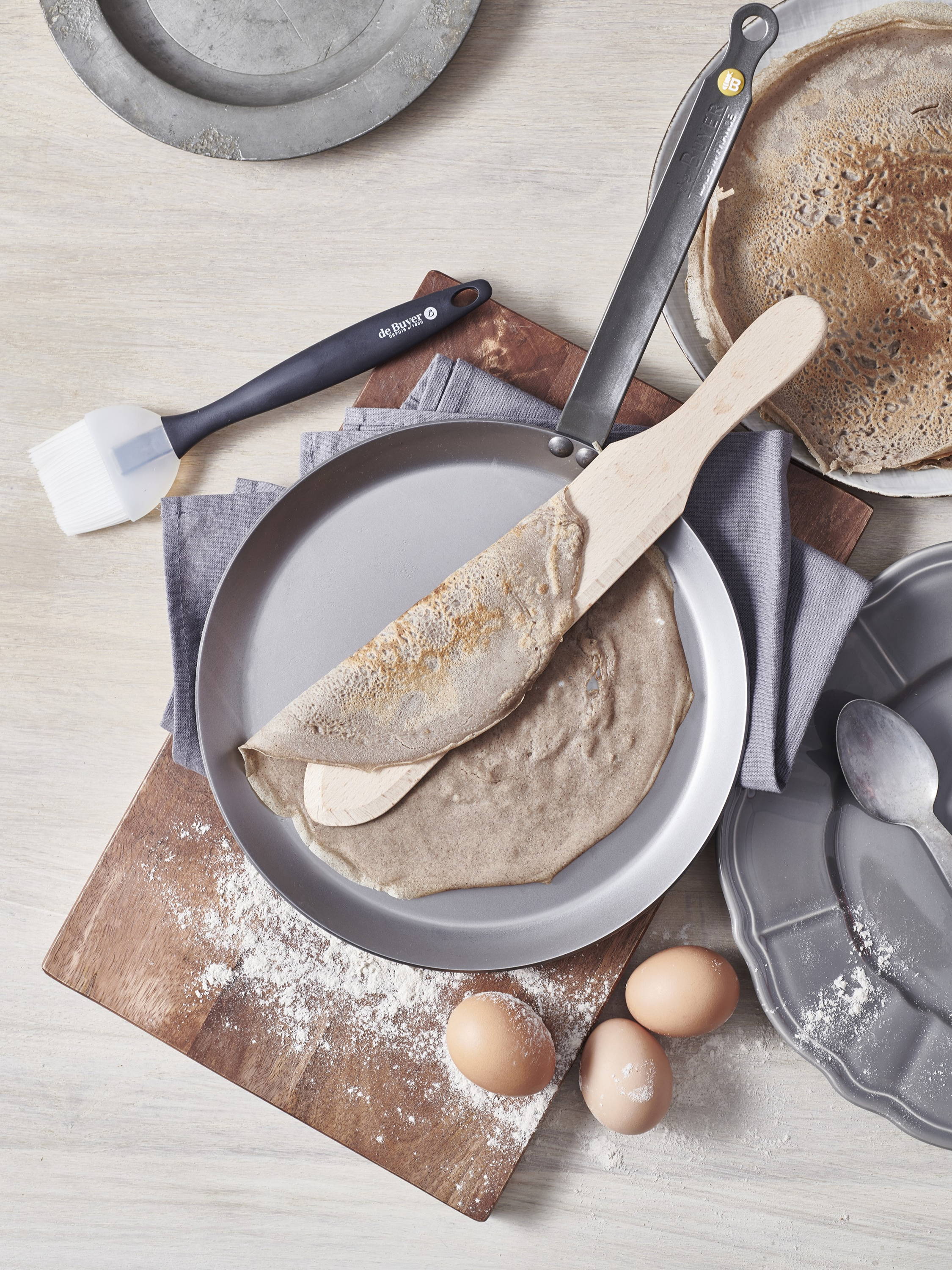 Mineral B Omelette Pan
1 size 9.5''
SRP $75
Mineral B Egg & Pancake Pan
1 size 4.7''

SRP $30
Mineral B Crepe Pan
3 sizes 9.5'' - 12"

SRP $55 - $80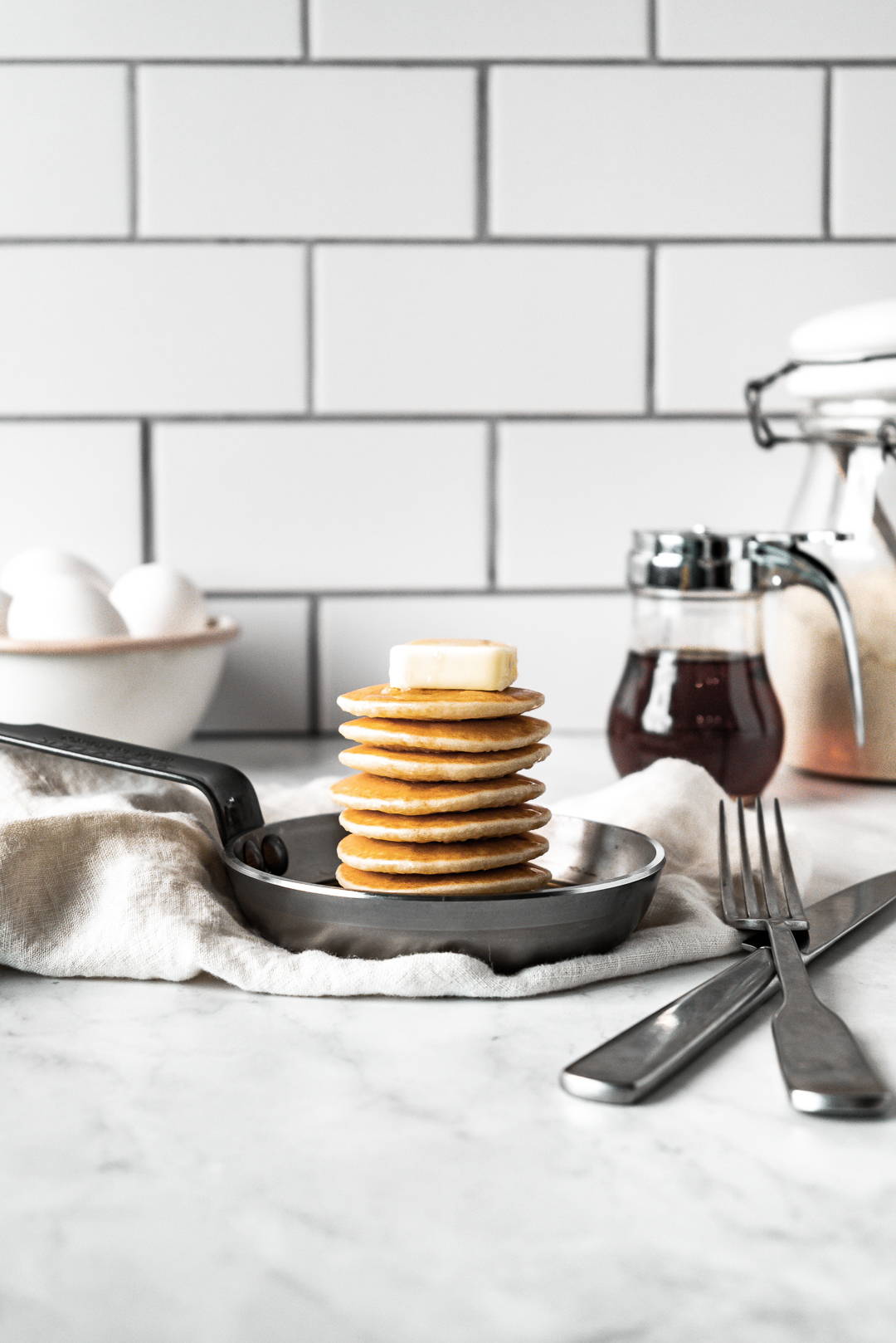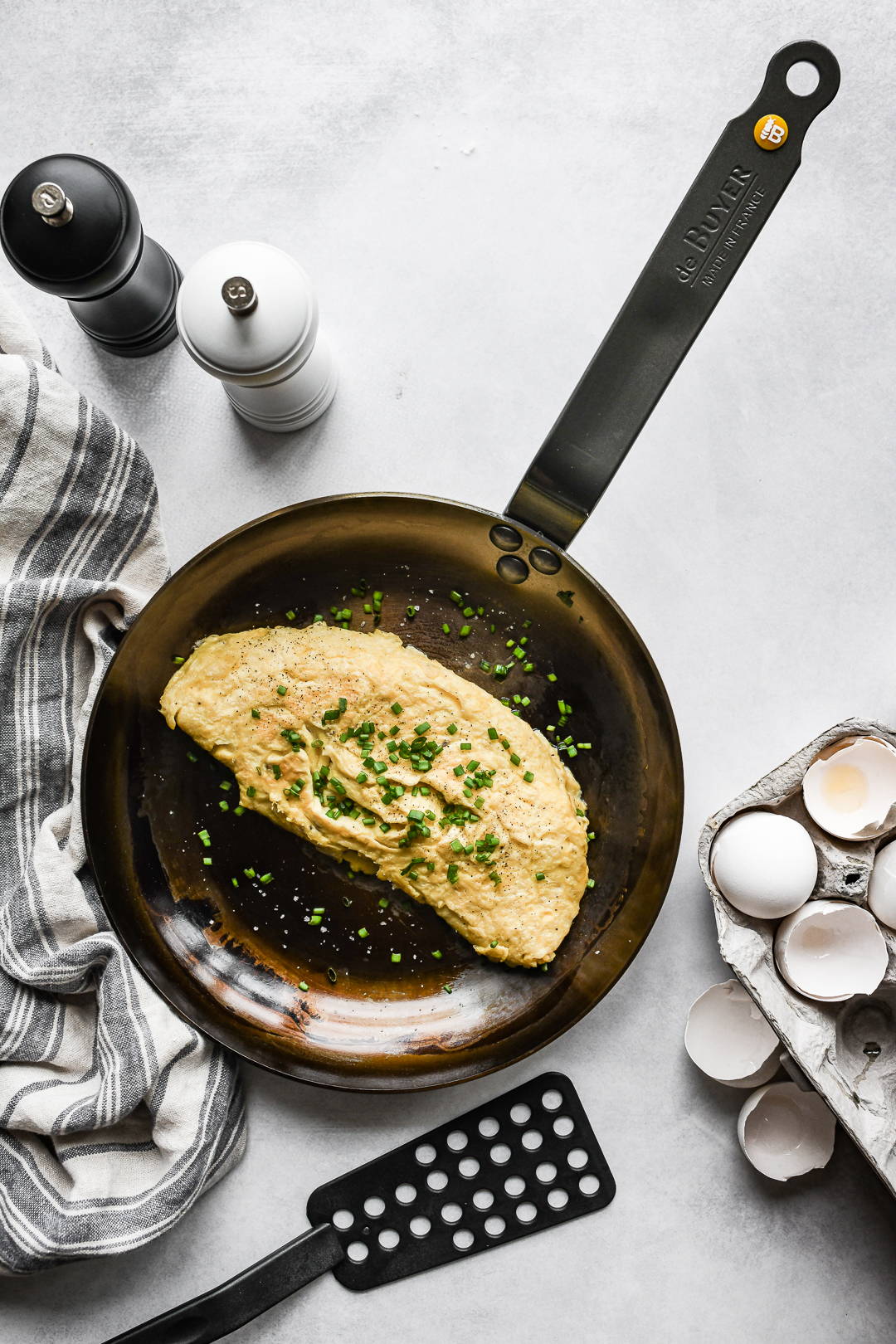 in-store promotions for your customers!
Everyone loves a good sale! Why not offer a special in-store promotion to your customers on select de Buyer products.
Plan ahead for the holidays! Very soon, your customers will start thinking about holiday gifting! We're encouraging you to offer your customers a discount on Roasting pans, Carbon Steel, Stainless Steel, and Copper cookware.
PROMO: 15% off Roasting Pans, Carbon Steel, Stainless Steel, and Copper Cookware in-stores October 22-30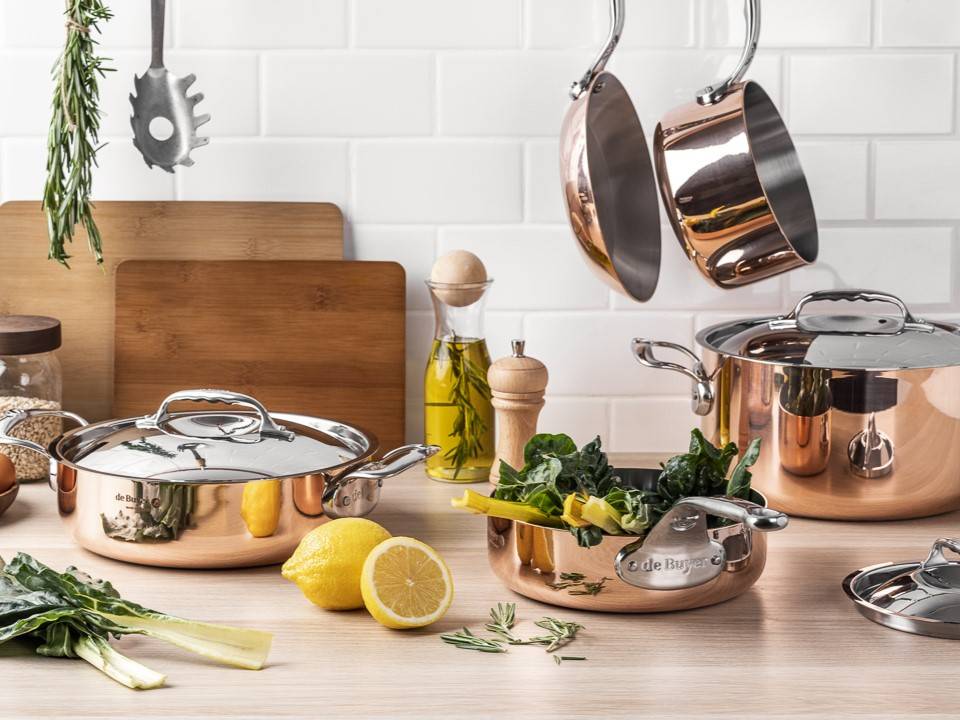 AFFINITY Roasting Pan
1 size 6.7 x 4.1x1.6"

SRP $360

Mineral B PRO Country Fry Pan
1 size 11"
SRP $140

PRIMA MATERA Saute Pan3 sizes 6.25"-9.5"
SRP $450-$730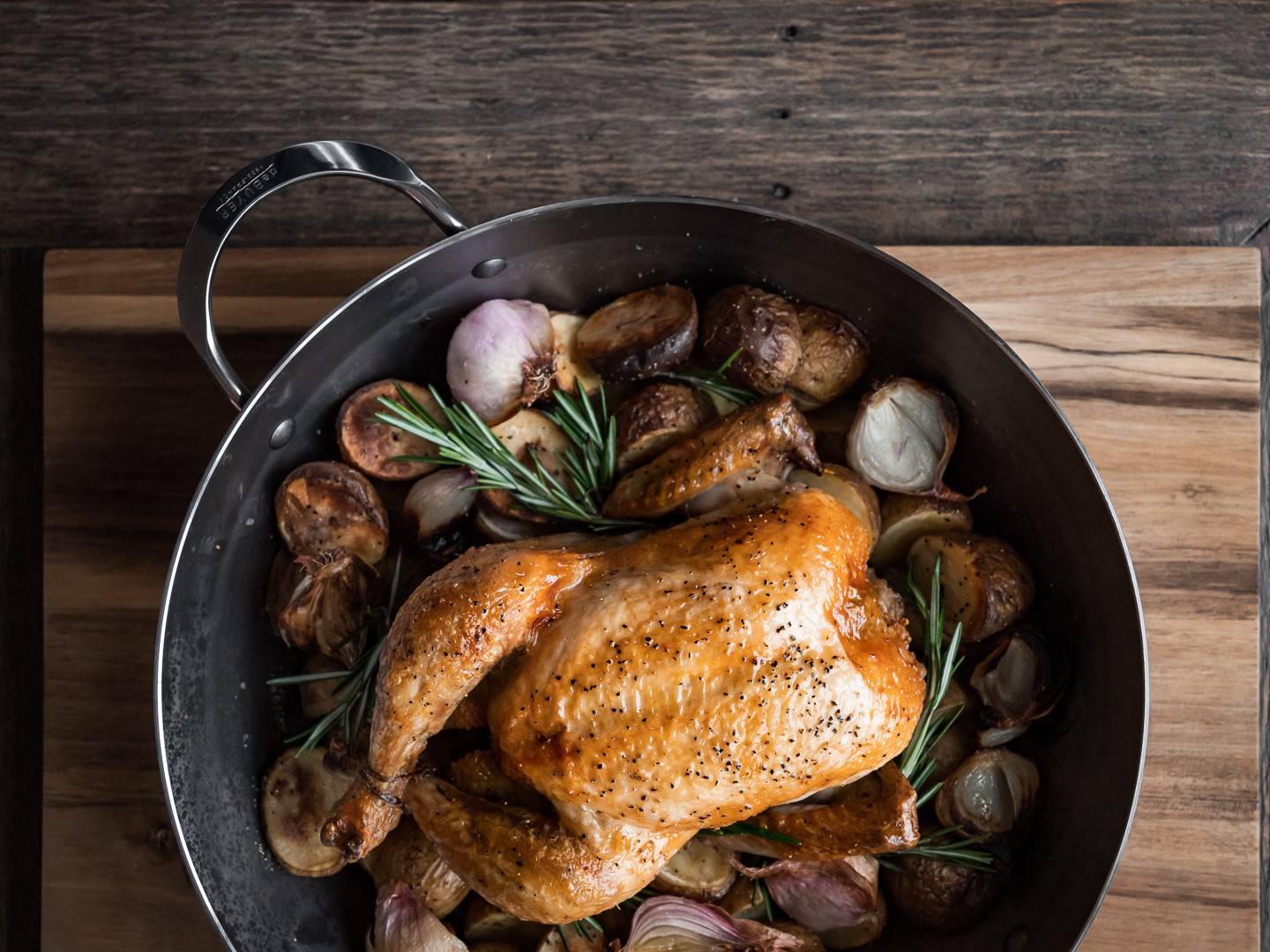 Featuring: Drees of Olympia
Check out Drees in Olympia, WA! Drees, owned by Ruthann Goularte, has been providing their community with the best kitchen & home products since 1929.
Drees has carried de Buyer products for over 10 years and stocks an extensive collection of our Mineral B Carbon Steel pans, bakeware like baking mats, molds, and pre-packaged baking boxes among other things. In fact, the bakeware selection offered at Drees is almost exclusively by de Buyer!
Ask us about how de Buyer displays could help you boost sales in your store!
Want to be featured? Send us photos of your de Buyer display and let us know which de Buyer products your customers are loving!
about de buyer: our csr commitment
Since 1830, de Buyer has been headquartered in Val d'Ajol, France. Our factory is surrounded by beautiful forests, streams, and wildlife and one of our biggest goals is to protect and maintain the natural habitat where de Buyer calls home. Our philosophy, is respect: Respect for people, our partners, our customers, our employees, respect for the environment. A Corporate Social Responsibility (CSR) Label helps to identify companies who play a
positive role in their community and consider the environmental and social impact of business decisions.
We recently were awarded the highest level of the CSR Commitment label: The Exemplary Level!
Since the last time de Buyer was audited, we have continued to improve our sustainability efforts by:
-Building beehives to encourage pollination and use as an indicator of environmental health
-Planting new tree species to encourage reforestation, with 1,400 trees planted this year
-Installing a water recycling system, reducing water consumption by 50%
-Using LED lighting throughout our offices and factory
-Recycling 100% of raw material waste
...and more!
Shopping with de Buyer means shopping for a more sustainable future.
The ongoing pandemic has created great tension at every level of the chain, from raw material to manufacturing and international transportation, but we have almost all products in stock! Our teams both in France and in the US are always working hard to make sure that we can keep up with the demand and ship you orders without having to wait! Our US warehouse is located near Chicago, IL so we can even address last minute reordering.
To place an order or to get in contact with us, email or call us at:
sales@debuyer.com
773-754-3277 M-F 9am-5pm ET
WANT TO GROW YOUR BUSINESS WITH DE BUYER? SET UP A MEETING WITH ERIC TO LEARN HOW!
DOWNLOAD OUR 2022 CATALOGUE