Retail Highlights - September 2021
New Price List
Effective Sept 1st, 2021
With the ongoing pandemic, prices of raw materials such as copper, steel, aluminum, wood, as well as transportation are through the roof and there is no sign of improvement. We have been absorbing these steep cost increases to preserve you and all our customers as much as we could, and we worked hard to keep production running and prevent shortages. After careful consideration, we decided that we had no other choice than to adjust our prices.

Contact us to request our updated price list ! sales@debuyer.com - 773-754-3277 Mon-Fri 9-5pm CT
Fall & Holiday Season Highlights
COOKWARE SETS
Stainless Steel & Copper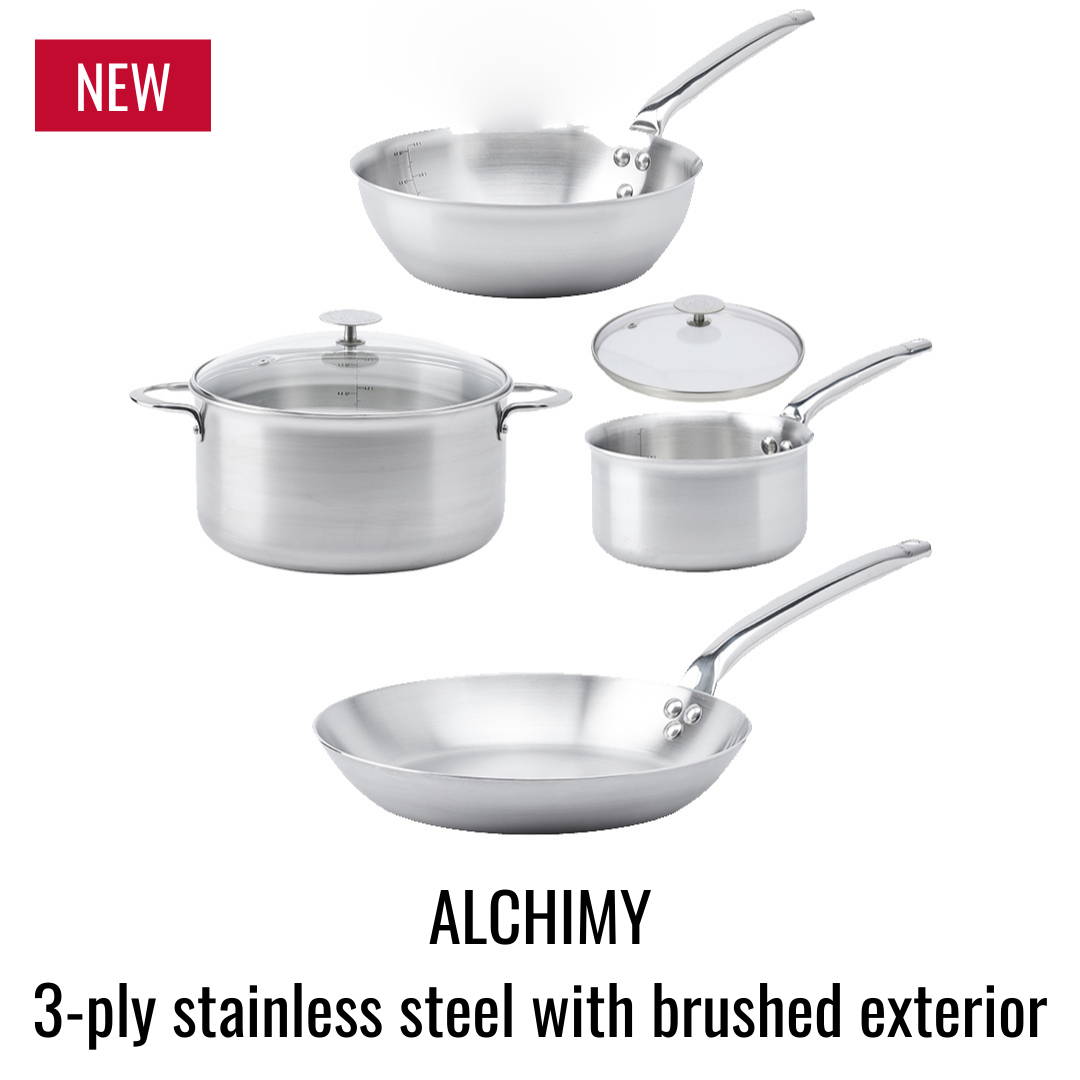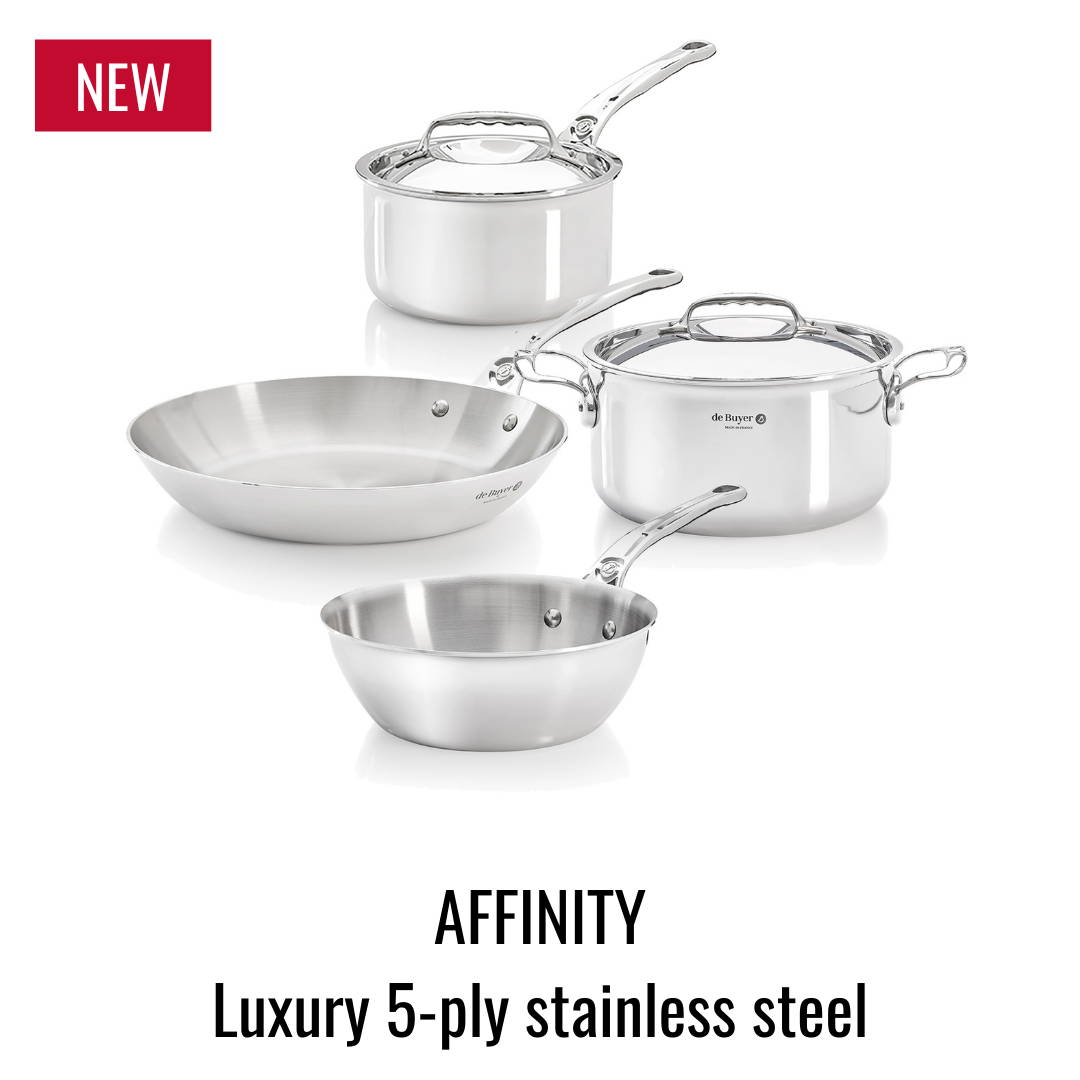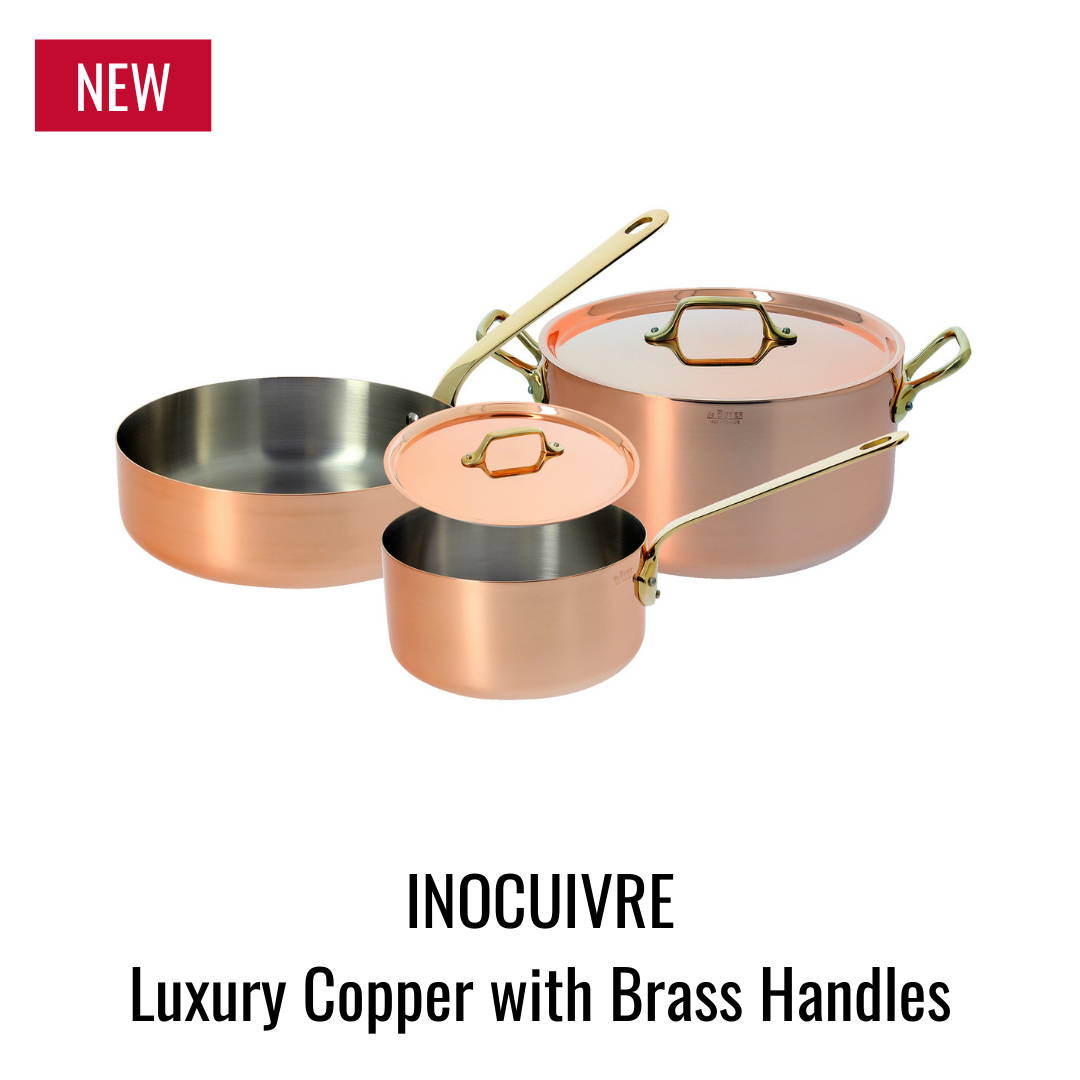 New at de Buyer: Cookware sets! Available in Stainless Steel and Copper, these small sets are well priced and make a the perfect gift for this holiday season.
Made in France.
Set and open stock availability: September
ALCHIMY Set 6-pieces - SKU 3600.S6 - SRP $799.95 - MAP $639.95
ALCHIMY Set 9-pieces - SKU 3600.S9 - SRP $1,099.95 - MAP $889.95
AFFINITY Set 6-pieces - SKU 3700.S6 - SRP $999.95 - MAP $799.95
INOCUIVRE Set 5-pieces - SKU 6400.S5 - SRP $1,799.95 - MAP $1,499.95
PREPACKAGED BAKING BOXES
Baking Boxes, Gift-Ready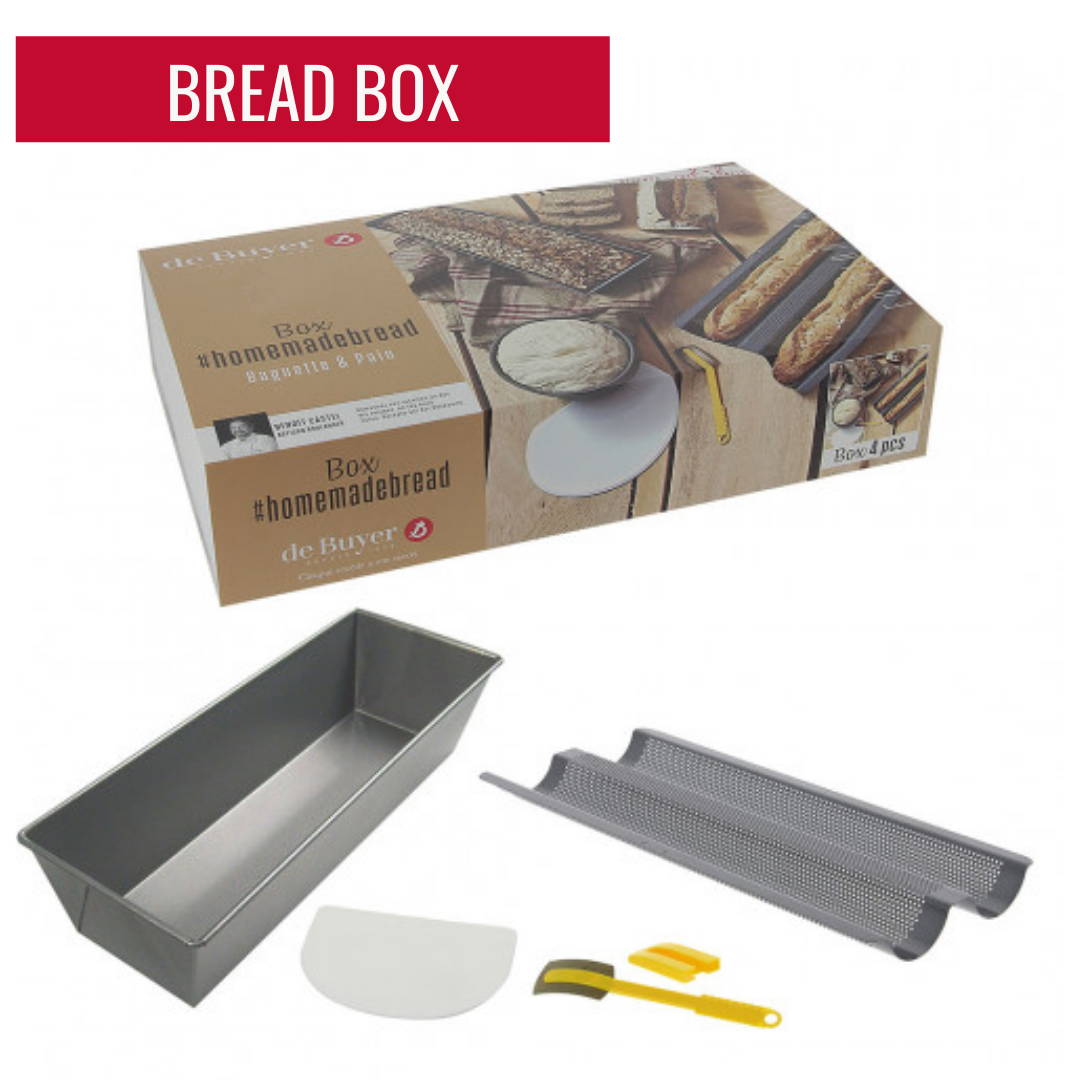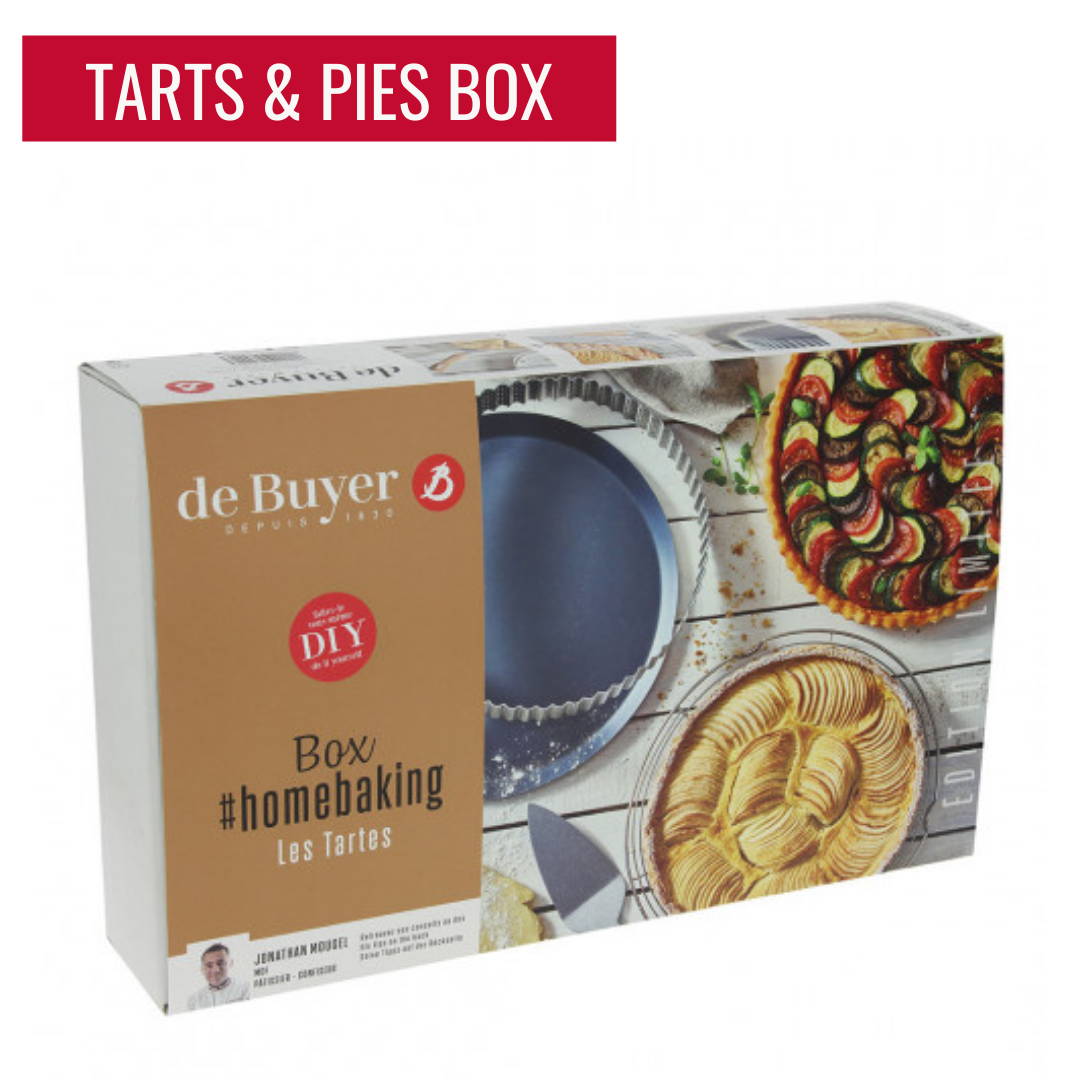 Whether it's for a birthday, a house-warming party or for the holidays, our prepackaged baking boxes make a perfect gift. They include everything you need to bake tarts & pies, or bread. We introduced them earlier this year and they are already a best seller.
In Stock
Bread Baking Box - SKU 4713.00 - MAP/SRP $59.95
Tarts & Pies Baking Box - SKU 3030.00 - MAP/SRP $79.95
FAMILY MEALS COOKWARE
From Deep Fry Pans to Stew Pans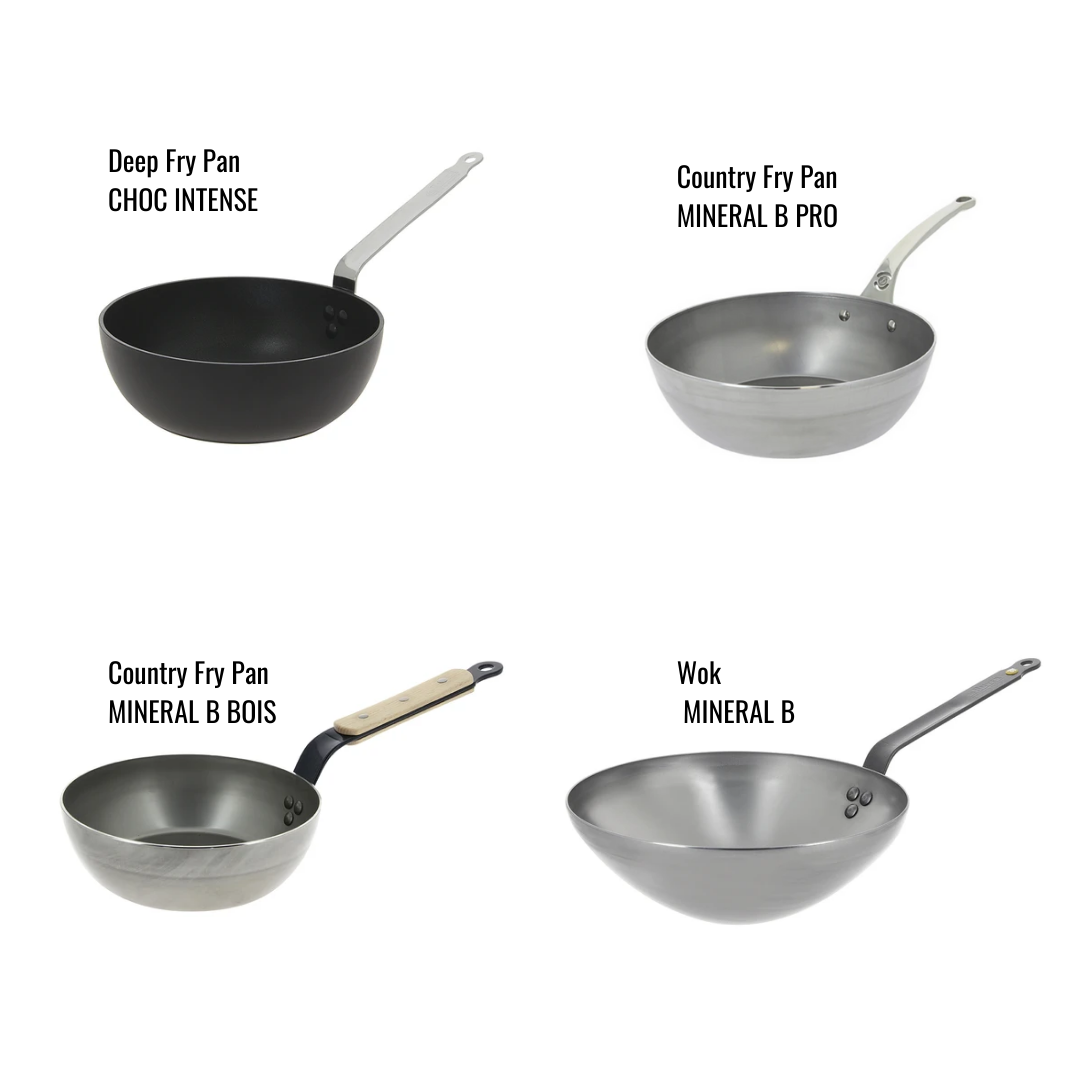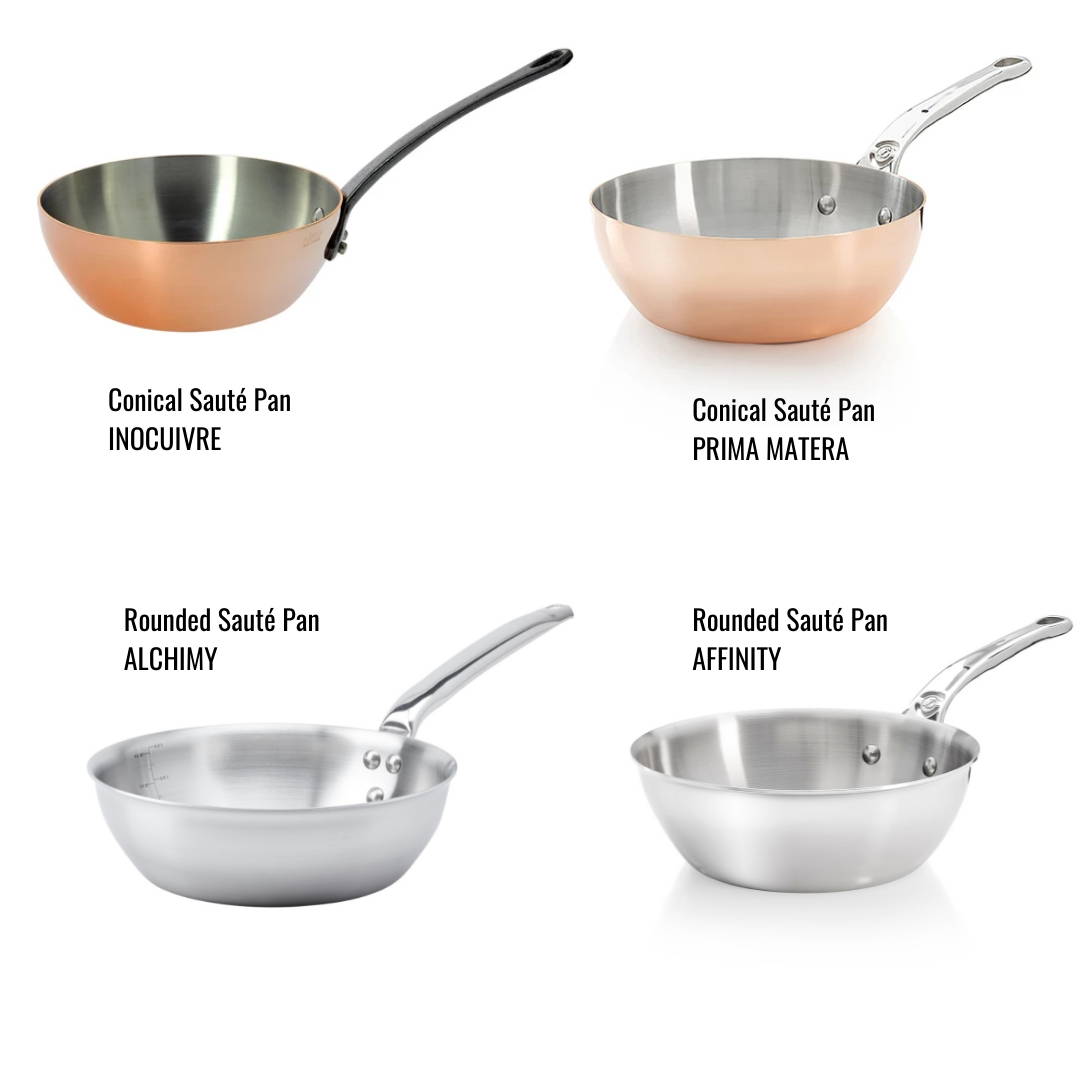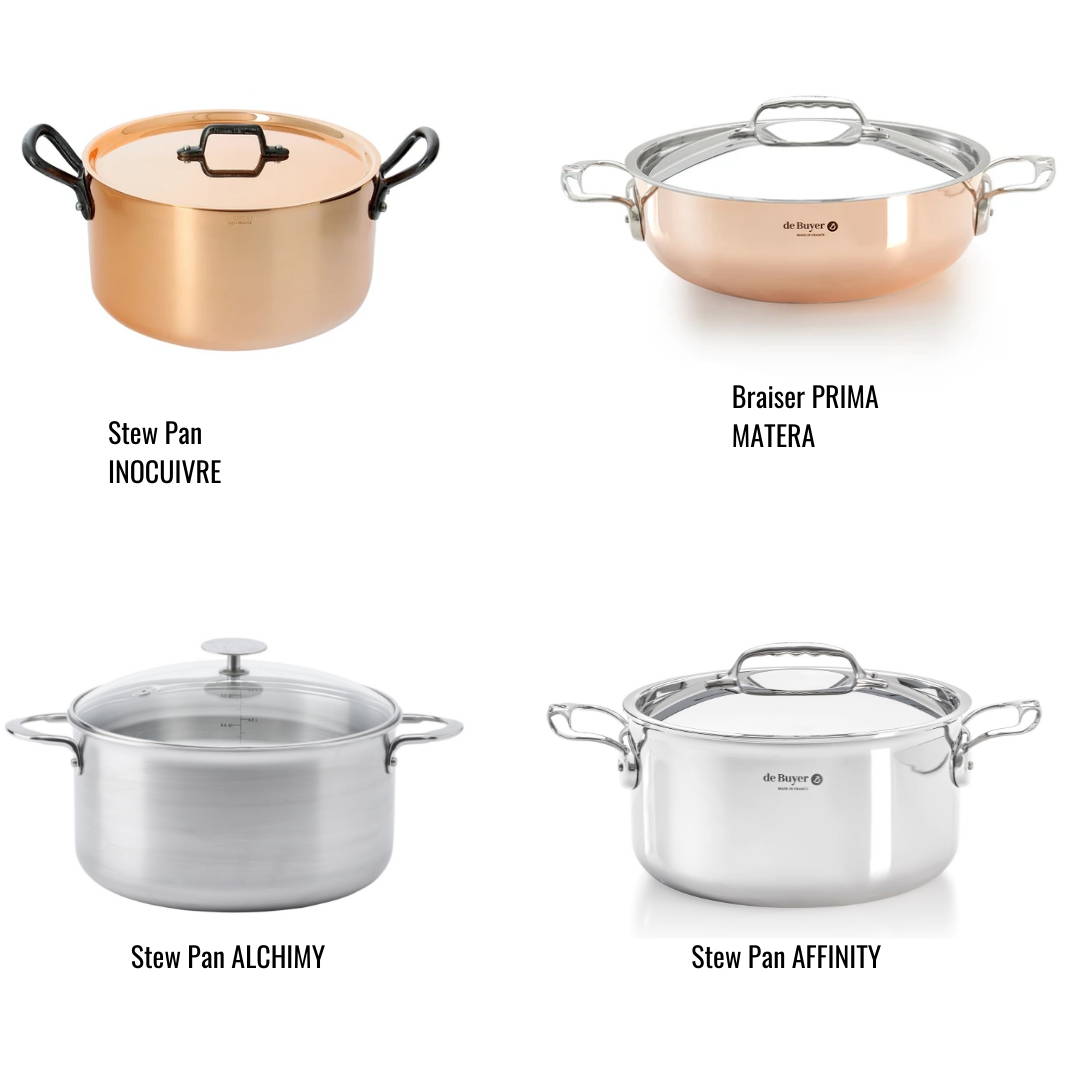 With the fall upon us come delicious family meals and the need for quality cookware. Stock up on our deep fry pans and stew pans, available in different shapes and materials: wok, country fry pans, paella pan, stew pans, sauté pans... available in carbon steel MINERAL B and MINERAL B PRO, nonstick CHOC and CHOC INTENSE, stainless steel ALCHIMY and AFFINITY, copper INOCUIVRE and PRIMA MATERA.
Made in France.
In stock
Check catalog and price list for all available options
Featured Products & Promos
CHOC INTENSE
Higher Quality Nonstick Cookware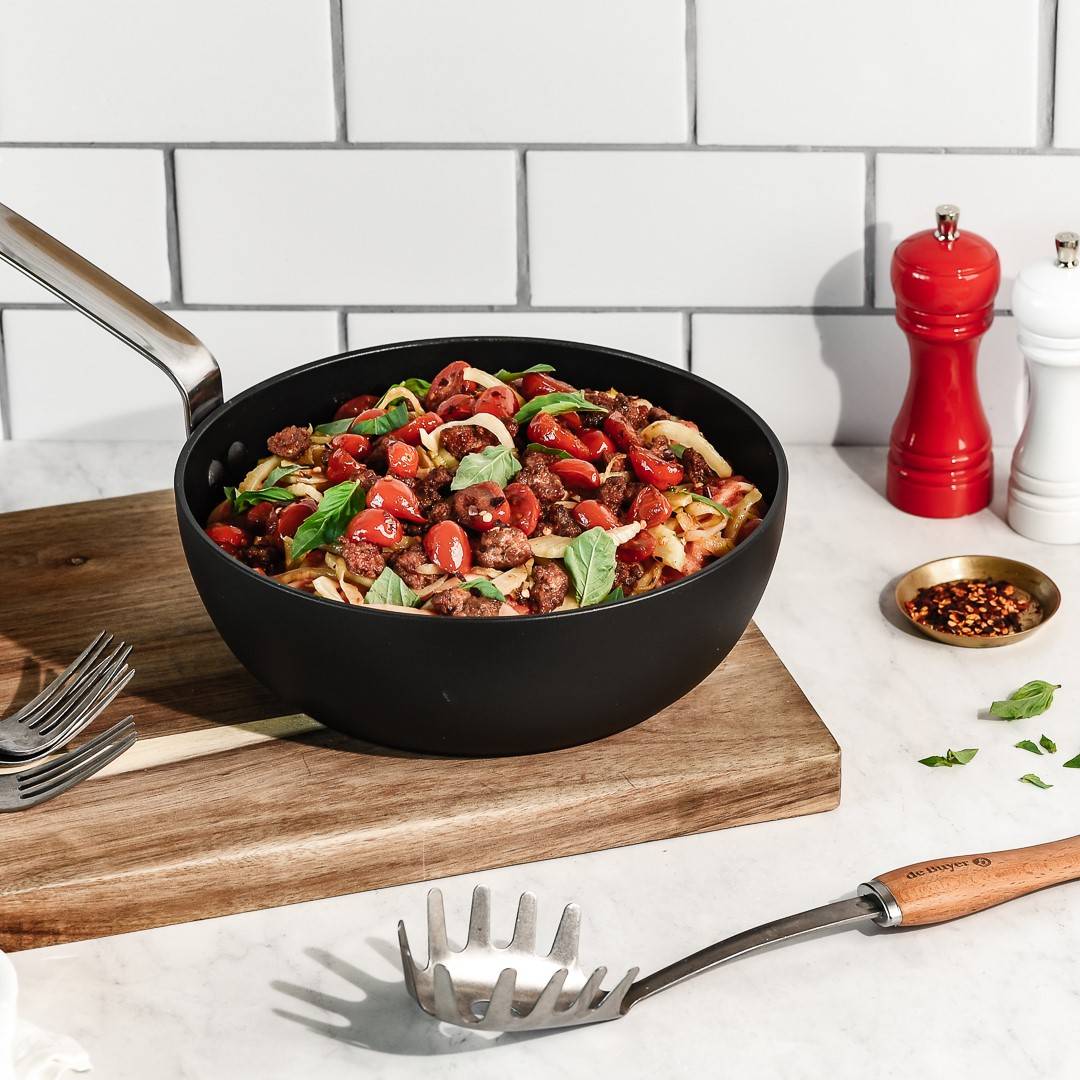 Order 2 units or more of each of the CHOC INTENSE and receive free standard shipping
GWP: receive 1 free wood crepe spreader and wood spatula for every 5 units of a

CHOC INTENSE Crepe Pan
MINERAL B BOIS
Carbon Steel Cookware With a Twist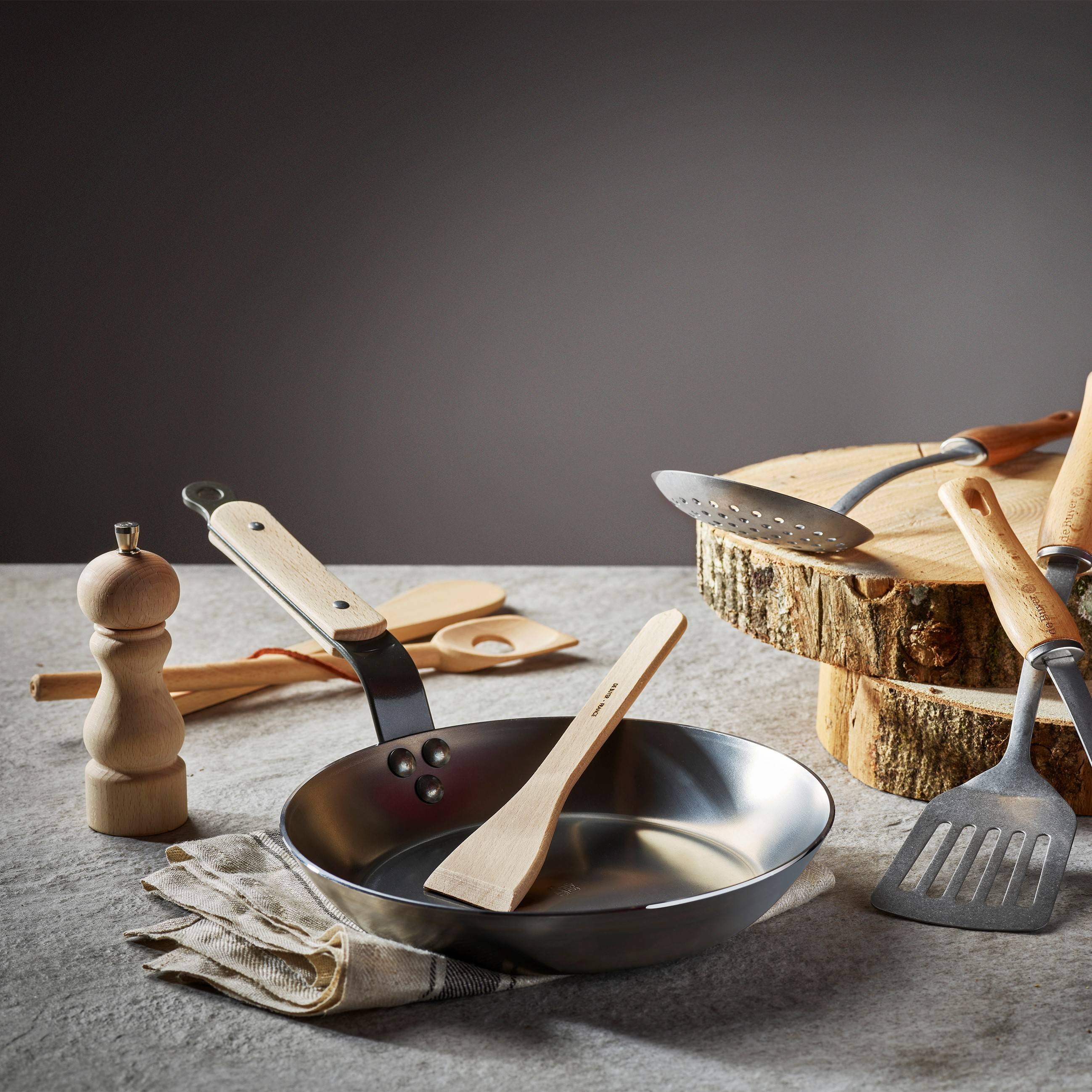 GWP: receive a FREE wood mixing spoon with every MINERAL B BOIS ordered
LE TUBE PASTRY GUN
Eco-Friendly, High Precision Pastry Bag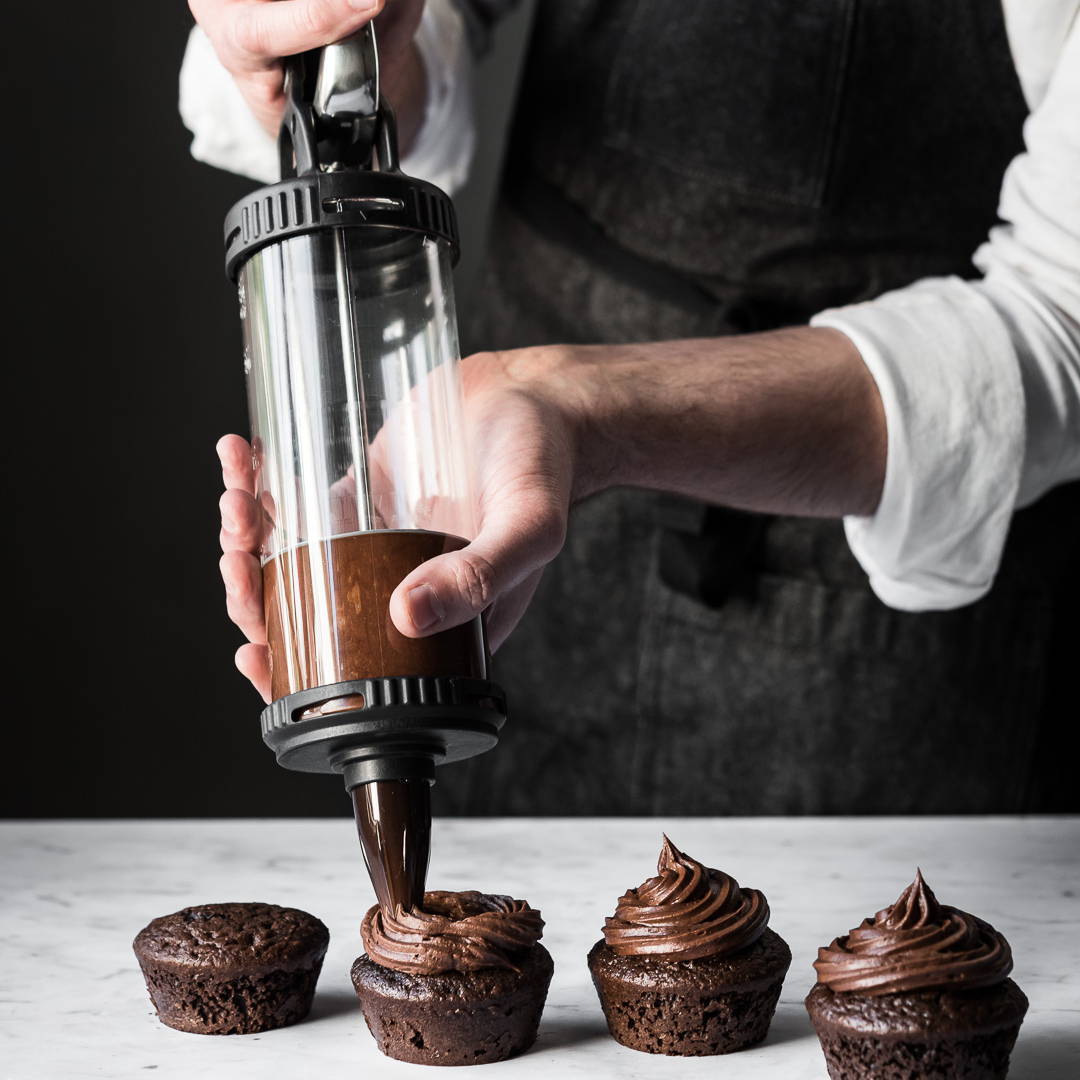 All opening orders of Le Tube receive 20% off wholesale price
NONSTICK BAKEWARE
Higher quality nonstick baking molds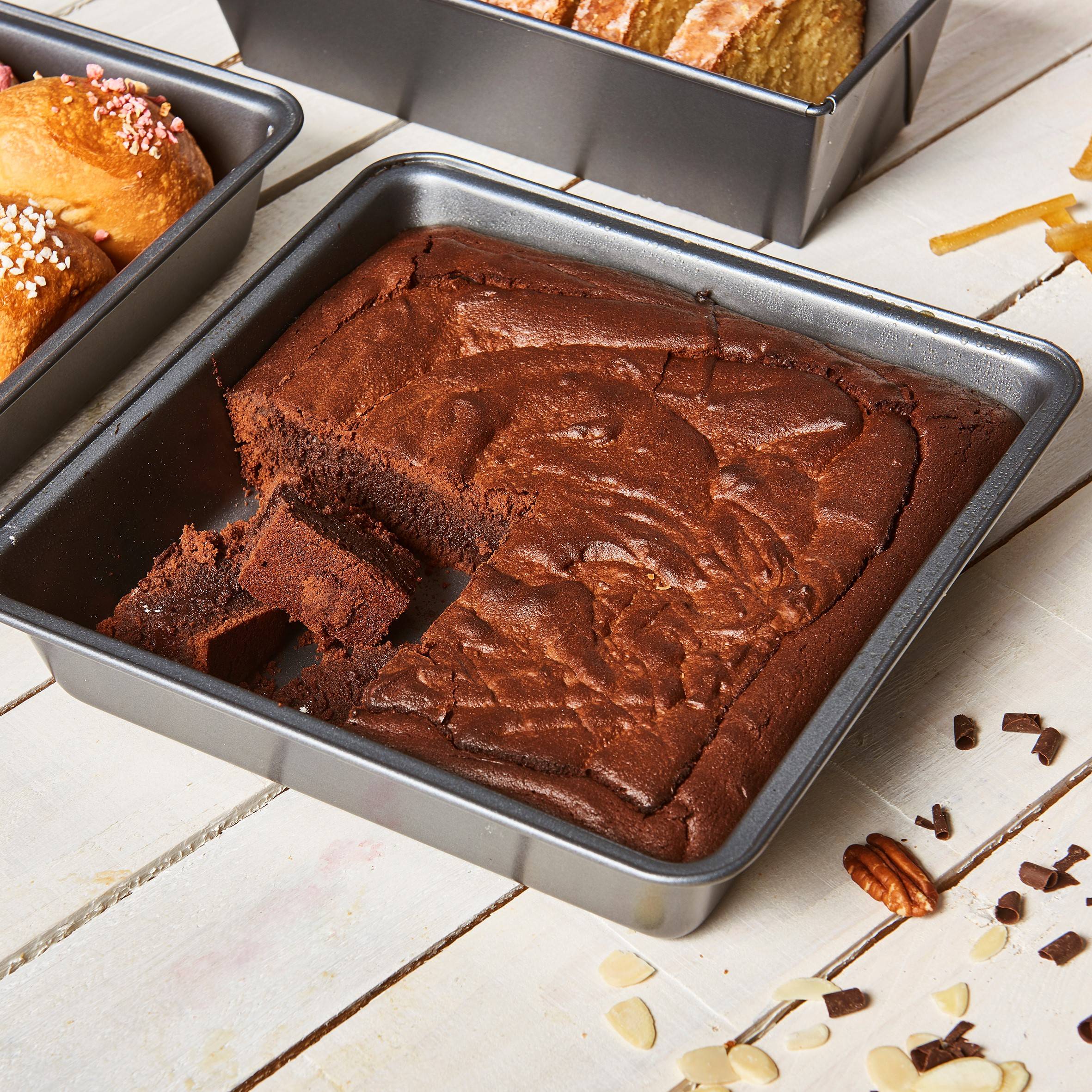 All opening orders of nonstick baking molds receive 20% off wholesale price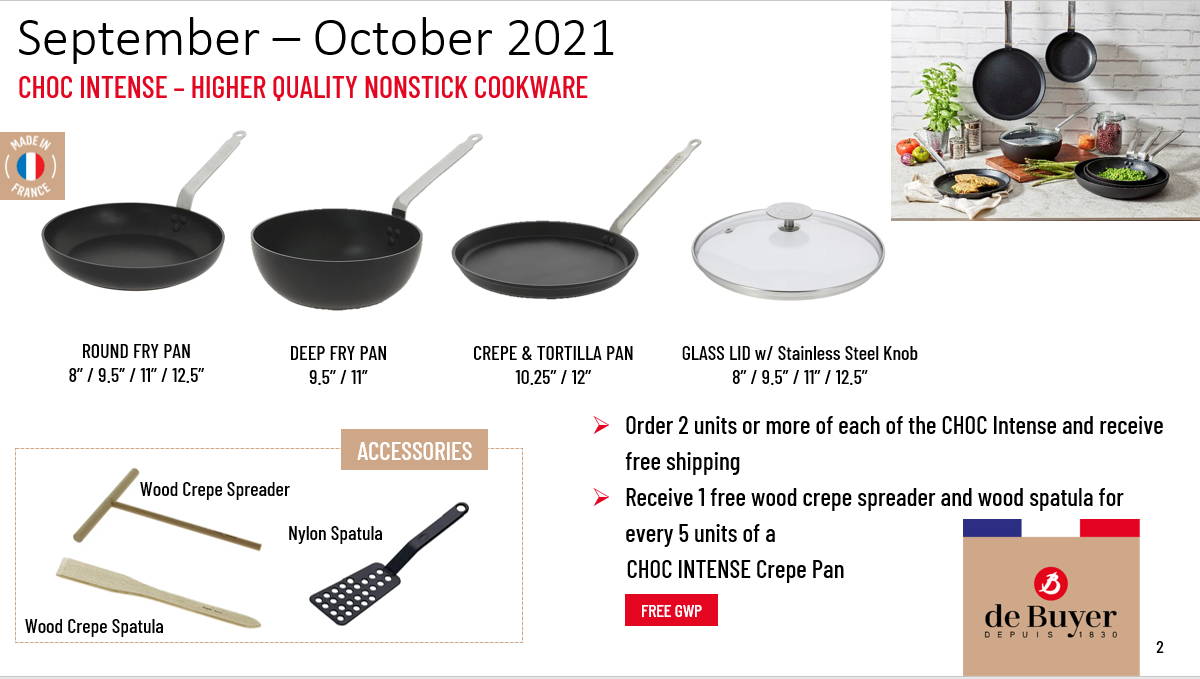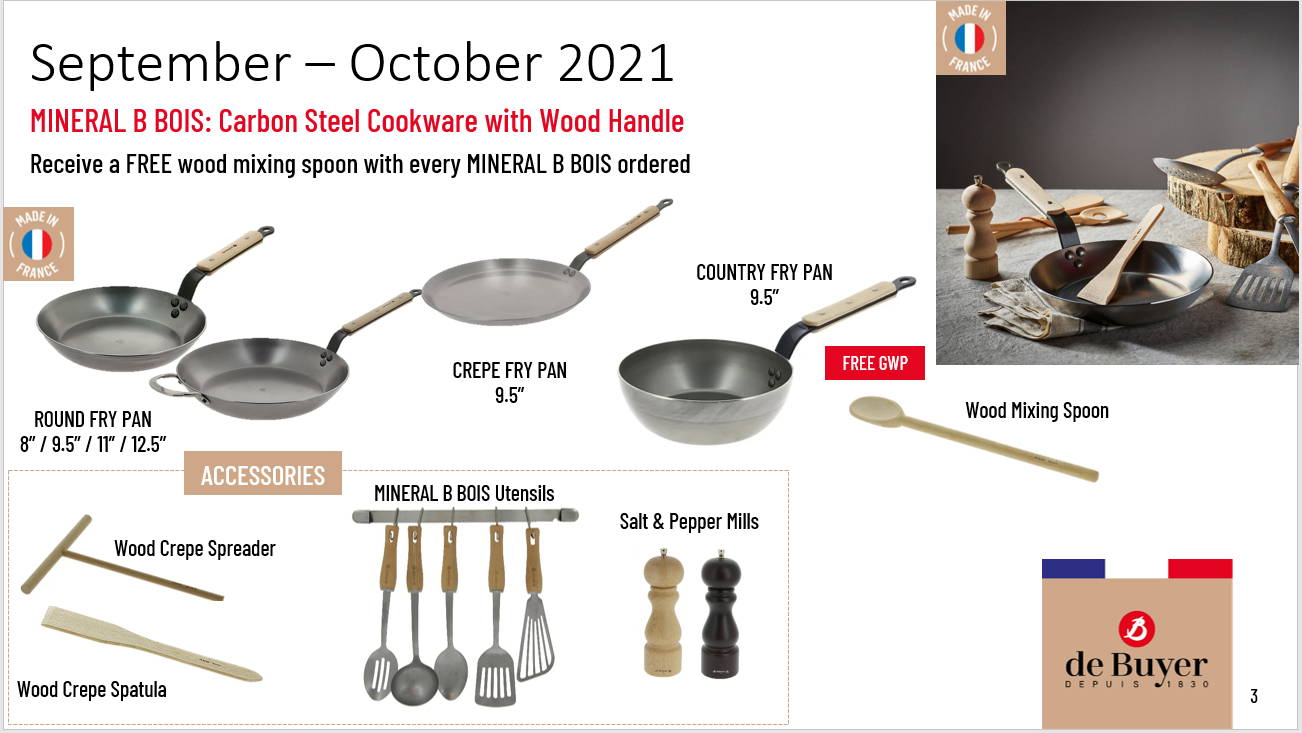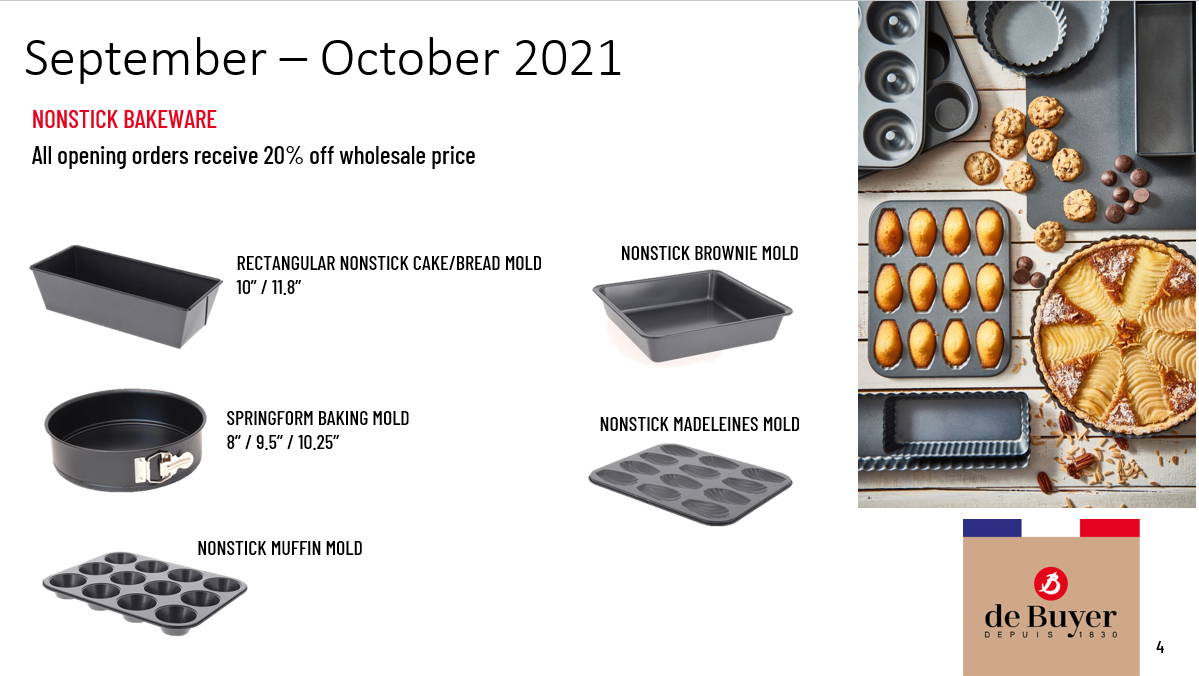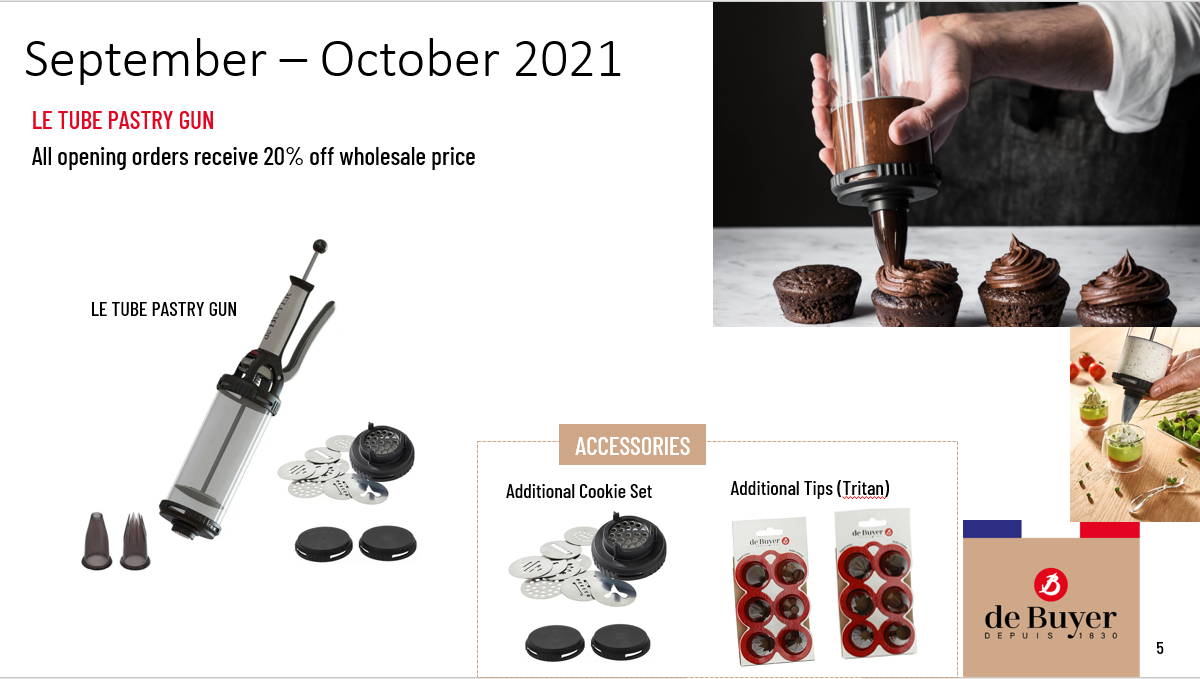 TO ORDER WITH US or TO CONTACT US
sales@debuyer.com
773-754-3277 Mon-Fri 9-5pm CT