The weather is getting cooler, the kids are back at school, and it seems like weeknights are busier than ever. Especially as the holidays quickly approach! So if we ever needed some time-saving hacks for getting every-day tasks done more easily, the time is now! We recently had the opportunity to chat with actress (and, most importantly, mom!) Amy Davidson, who has been trying out de Buyer's new 7-piece AFFINITY Stainless steel set and did a little Q&A about some of her favorite mom-hacks that save time in the kitchen and even how she gets her son, Lenox involved and having fun in the kitchen with weekday meal prepping. Let's jump right in!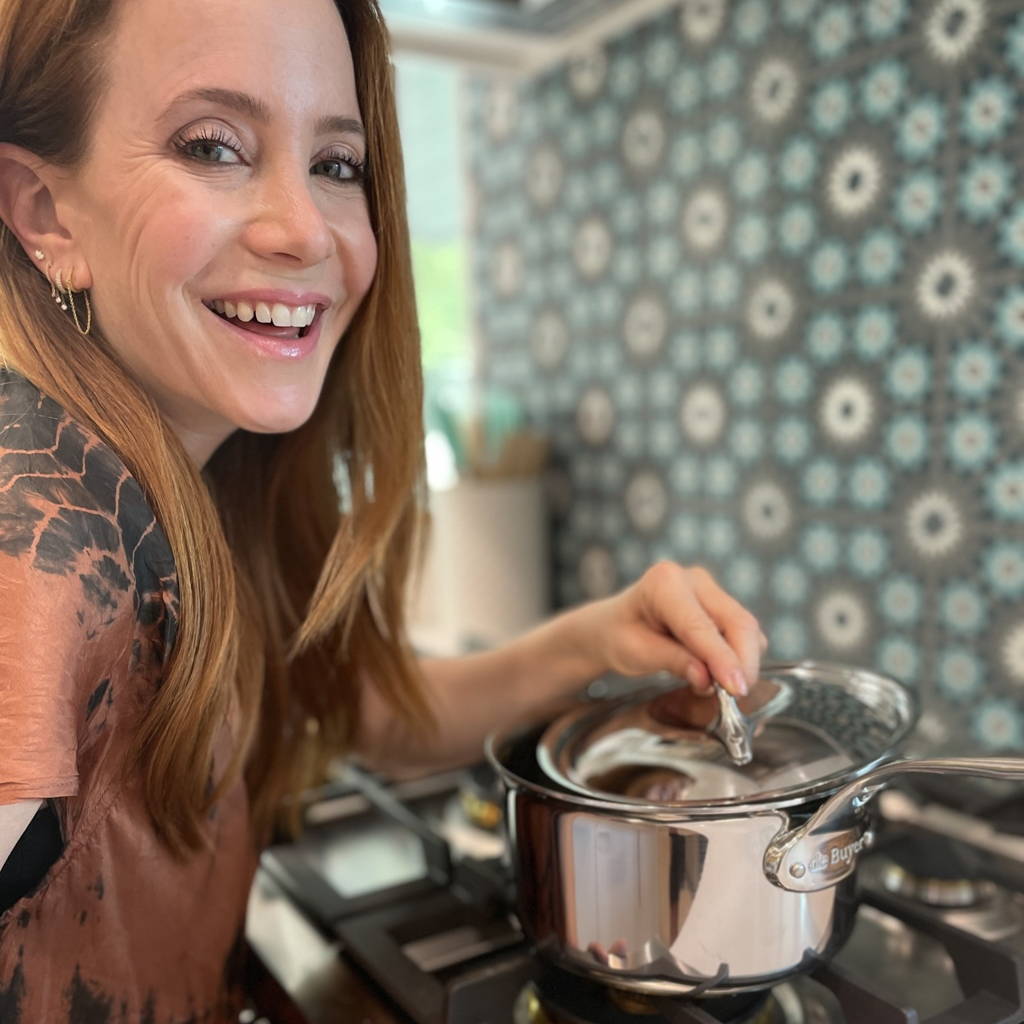 Q: What is your go-to time saving hack for family meal prep?
A: Bagged and Pre-cut salads and veggies!



I am all about buying a bagged salad or a bag of precut stir fry veggies. I cook my own choice of meat and it saves so much time! One of my favorites is a southwest salad that I get from Trader Joe's. I sauté either ground turkey or beef, add extra cilantro, taco sauce, avocado, tomatoes and it's seriously one of the most delicious salads!


Q: How do you get Lennox involved with helping out in the kitchen, whether it's meal prep or clean up?
Lennox started cooking in his preschool class. They introduced us to these kid friendly knives that are safe for kids of course, and so he helps me cut vegetables, he loves stirring his noodles for mac & cheese, he also started getting excited about setting the table! It's really cute to see him getting involved. He has a sense of pride when he contributes!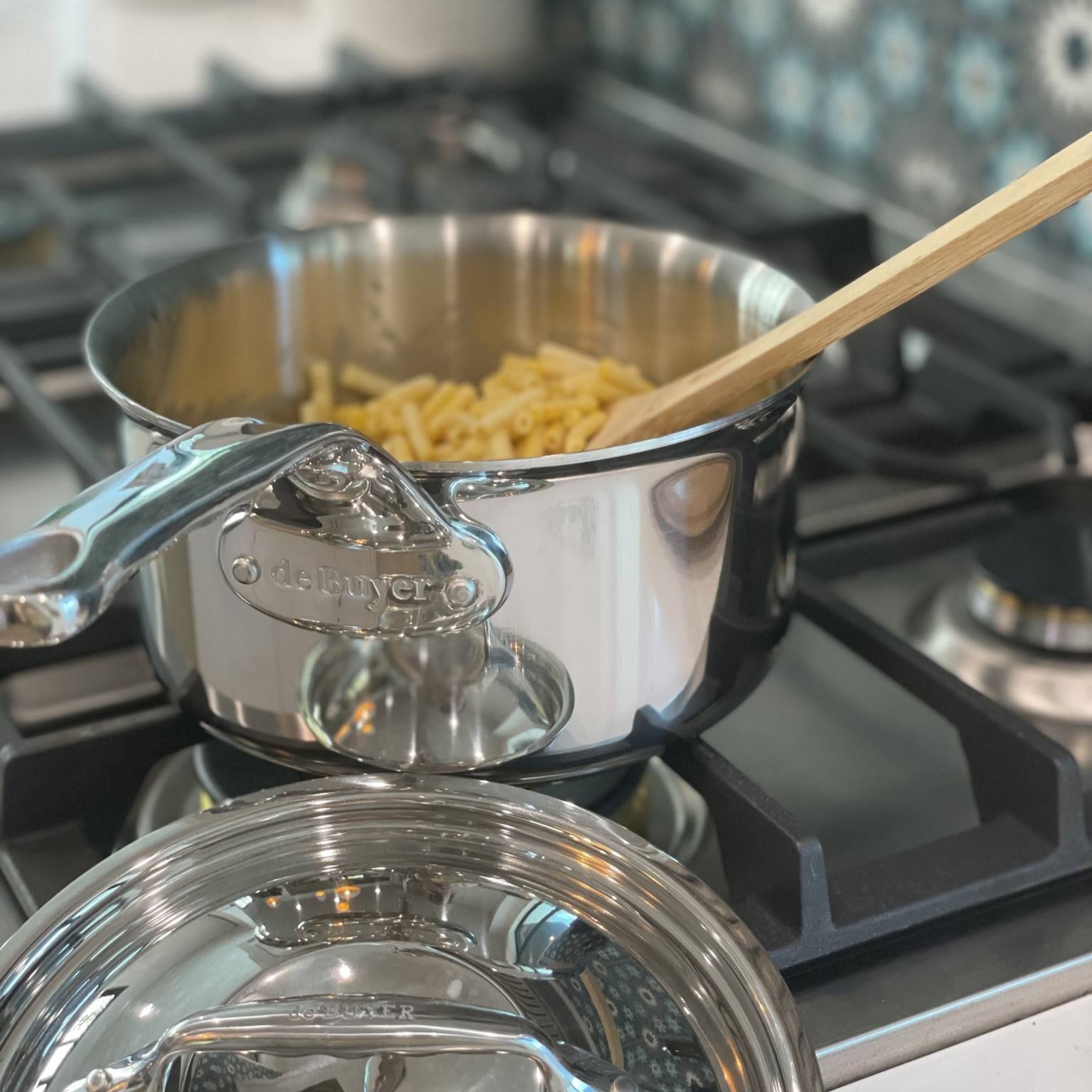 Q: any helpful hacks to make packing school lunches easier?
A: do it the night before!
I typically make his lunch the night before. Lennox always wants a sunflower butter and jelly sandwich (we are at a nut-free school) I always add carrots —his favorite veggie, sweet baby bell peppers or cucumbers, all different kinds of fruits and usually a string cheese or a baby blue bell cheese. These are all items that stay fresh overnight and it saves me time in the morning! I usually show him what he's getting for lunch the next day so he gets excited about it and approves😉✔️. Sometimes he asks for changes! Lol


Q: is lenox a picky eater? what are some ways you can sneak veggies into his meals?
A: agree to try anything once!
Lennox has gotten much better with trying new things. We always say try it once and if you don't like it you don't have to eat it. I used to get sneaky with riced cauliflower. I'd put it in mac & cheese, pasta, usually anything I could hide it in! I also added shredded spinach in his mac & cheese for years— he thought that's how it came until he got older and realized it doesn't come that way at restaurants! 🤣 Another way is to purée a ton of veggies into a pizza sauce and make pizzas. I'm just grateful that Lennox has always loved vegetables and fruits of course! He'd ONLY eat fruit if we let him! He's a pretty good eater thank goodness!


Q: What is your favorite de Buyer product to use that makes meal prep and clean-up quick and easy?
A: The AFfinity 5ply stainless steel saucepan
That's a really hard question because I've been enjoying the entire AFFINITY 7pc set! I'd have to say the AFFINITY Saucepan is so incredibly easy to clean even after a sticky stir fry sauce! de Buyer is the best brand of cooking products I've EVER used! I'm a huge fan!!