Celebrate La Chandeleur (or Crepe Day)!
Make mouth-watering crepes with de buyer cookware
La Chandeleur, also known as Candlemas or Crepe Day is a French tradition that is celebrated every year on February 2nd. According to frenchculturalcenter.org, "Religiously, February 2 is known in the Christian faith as Candlemas (Candlemass). It marks the day that Jesus was presented at the temple in Jerusalem and is celebrated by Christians bringing candles to church to be blessed."
Happening on the same day as Groundhogs Day in the US, La Chandeleur is now celebrated by all people in France and before it came to represent Jesus's presentation to the temple it was a day of celebration and food marking the coming end of winter.
Make sure you have everything you need to make the perfect crepe for la chandeleur!
Try out our favorite crepe recipe & tips!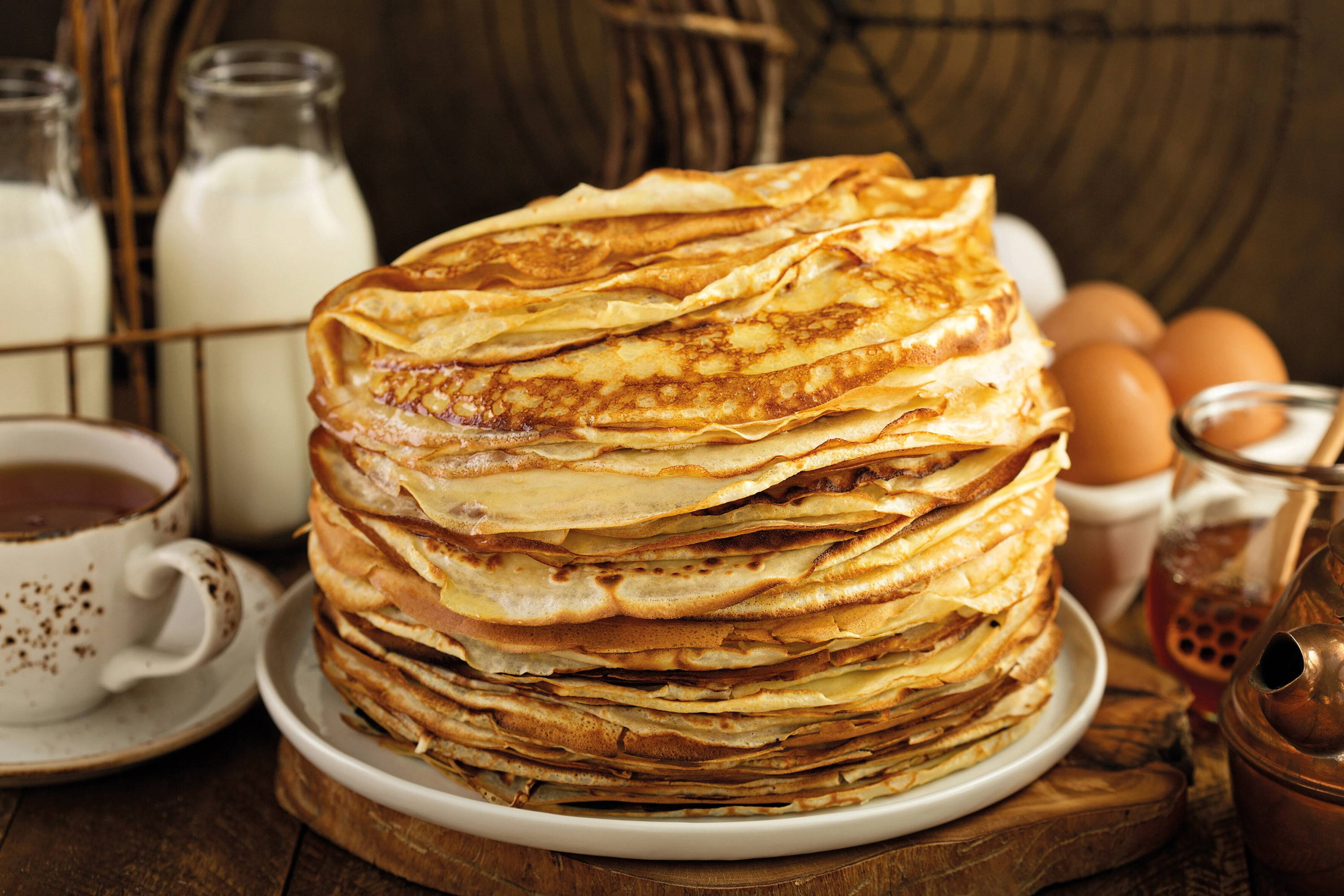 Ingredients
250g or 2 cups wheat flour
3 whole eggs
500 ml or around 2 1/4 cup whole milk
50 g or 5 tbsp unsalted butter (or grapeseed oil)
A pinch of salt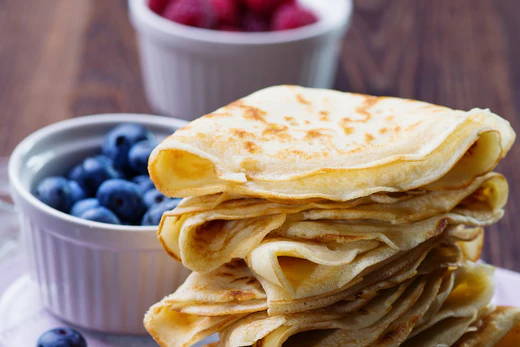 Berries & Creme Crepes Recipe
Ingredients
1/2 c frozen cherries
1 c frozen blueberries
2 tbsp lemon juice (orange juice works too!)
3 tbsp honey (or your choice of sweetener)
1 tbsp chia seeds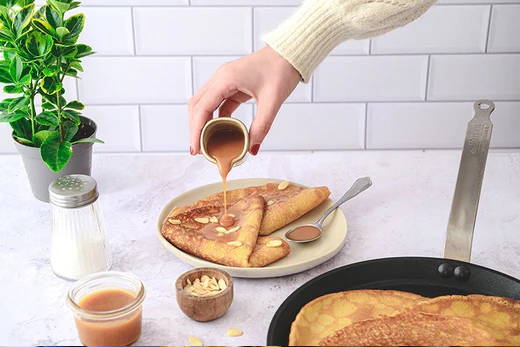 Salted Caramel Crepes Recipe
Ingredients
1 ½ cup Powdered sugar
1/3 cup Salted butter
1 cup + 1 Tbsp Heavy cream (room temperature)
¼ cup sliced almonds
Our tips for the best Crepes
Choose the right sized pan for your heating surface: if the latter is smaller than your pan, your crepe won't cook properly at the edges.

Brush the pan with a generous amount of oil.

It's important to heat your steel pan before cooking your first crepe to stop the latter sticking: make sure it's warm enough by pouring in a few drops of batter, which should start to harden immediately. Leave the batter to cook for just 30 to 40 seconds on the first side. When there is no more liquid batter, turn the crepe over using a wooden spatula and cook the other side for 10 to 20 seconds. This will keep it beautifully soft.

Steel pans will gradually darken as they are used to make delicious crispy golden crepes.
Crepes not your thing? Check out our homemade Tortilla Recipe!
Try this easy recipe to make tortillas fresh for your favorite taco!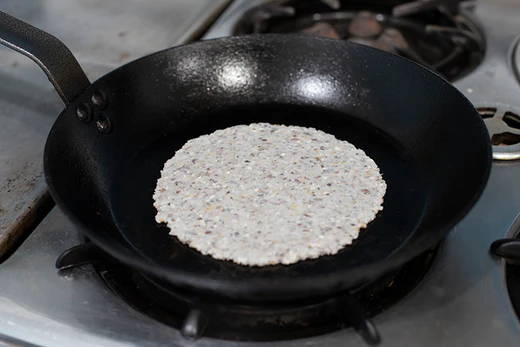 Homemade Nixtamal Tortilla Recipe
Ingredients
1.5 cup dried dent corn (about two 6-inch ears of 'Cherokee White Eagle' corn)
1 tablespoon pickling lime (also known as calcium hydroxide)
water
salt
HOW TO SEASON A CARBON STEEL CREPE PAN