Discover de Buyer's New LOQY Collection: Multi-Material Cookware with Easy to Use Removable Handles
Revolutionary handle locking system
Crafted with precision and elegance in the heart of France by de Buyer, the LOQY collection is not just another set of cookware. It's where optimal cooking performance meets seamless space efficiency. With a choice of 3 premium materials, LOQY stands out with its innovative, patented handle-clipping system, ensuring both convenience and safety in your kitchen. Conceived after years of meticulous research & development, its exclusive 2-point locking system is unmatched and unparalleled in the market. Experience the fusion of function and artistry with LOQY.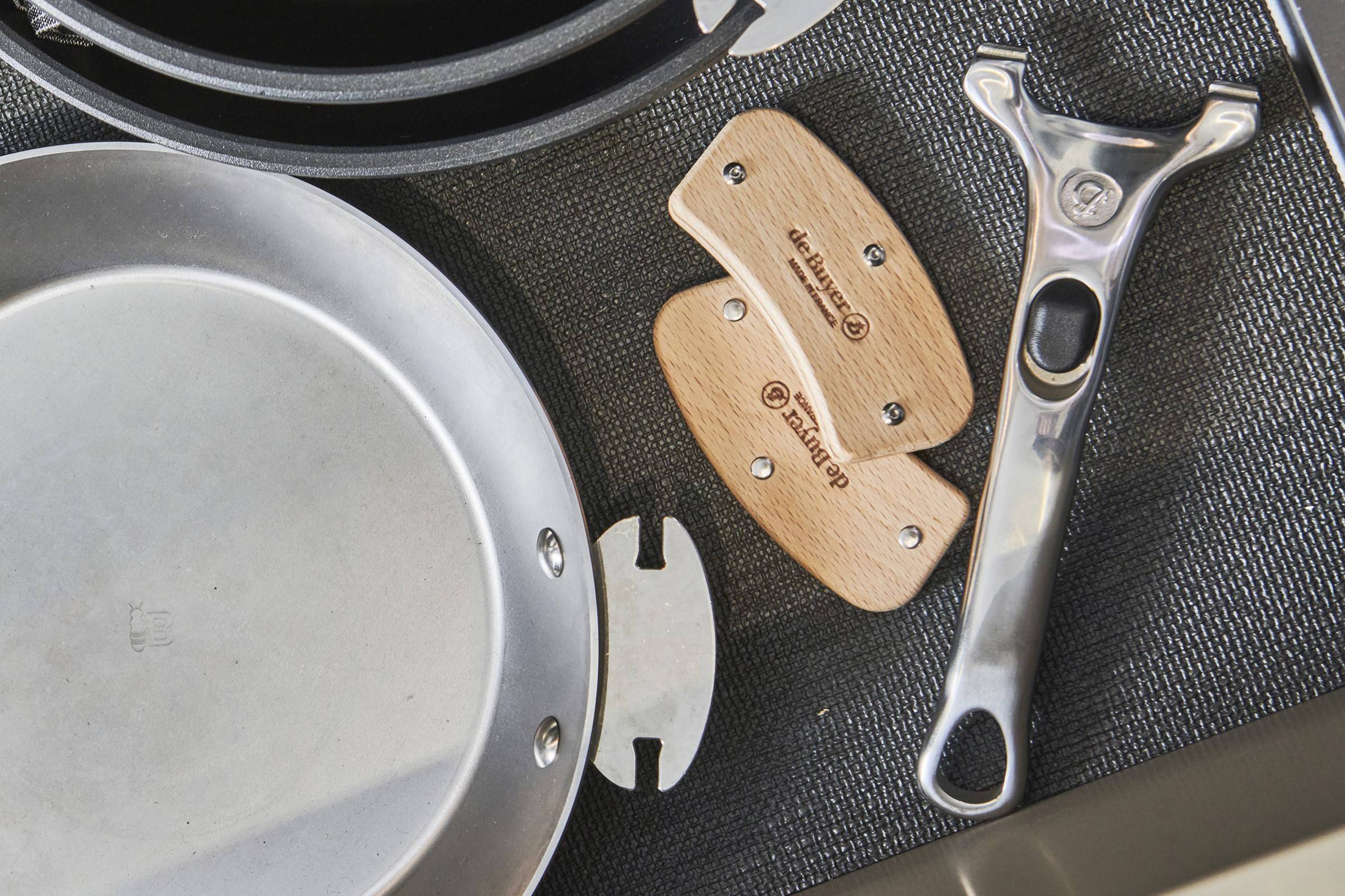 TWO OPTIONS OF HANDLES FOR SUPERIOR FLEXIBILITY
The LOQY line offers two distinct handle options, each engineered for specific user needs:
French-style Handle: Made of cast stainless steel, this ergonomic design ensures comfort and durability.
Beechwood Handles: These twin handles, crafted from beechwood and integrated with heat-resistant silicone, offer a cool grip. Both handle types feature an easy click-on mechanism for swift swapping.
Every handle is compatible with all LOQY cookware, letting you effortlessly transition from stovetop to oven to table, enhancing both functionality and presentation.
THREE COOKWARE MATERIALS FOR UNCOMPROMISED COOKING EXPERIENCE
Material matters when it comes to cooking style, experience and performance. Available in MINERAL B Carbon Steel, ALCHIMY 3-Ply Stainless Steel and in aluminum nonstick coated CHOC EXTREME, LOQY has the best material for any recipe. And did we mention they're all oven safe?
Mix and match the materials of your choice and build the kitchen that suits your needs and cooking style:
Carbon steel is the best friend of high heat. The most natural cookware material, it becomes naturally nonstick overtime.

Stainless steel is your go-to for everyday cooking, and offers good heat responsiveness.

Nonstick is for heating up at low to medium temperatures.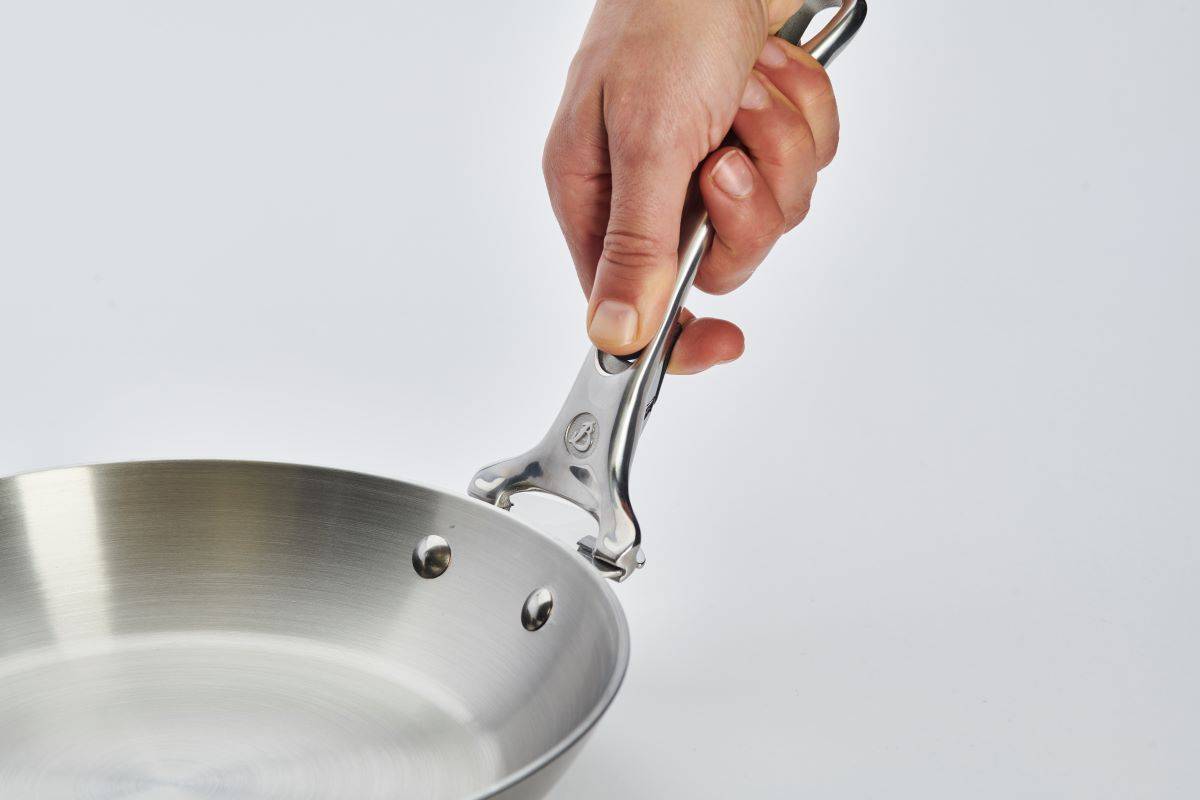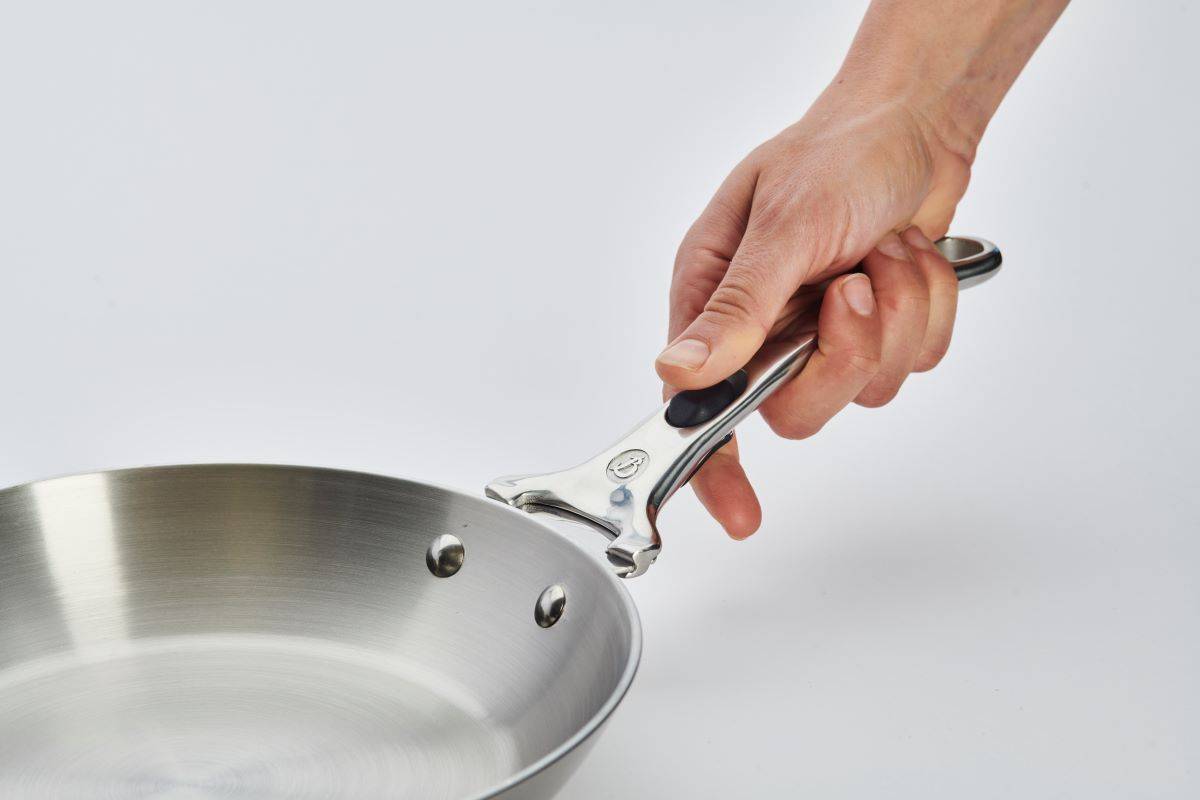 INTERESTED IN
LEARNING MORE?
Check out our blog post to learn everything you need to know about the LOQY collection!

Did you try LOQY?

Share you experience in our Facebook Group:
de Buyer Enthusiasts!