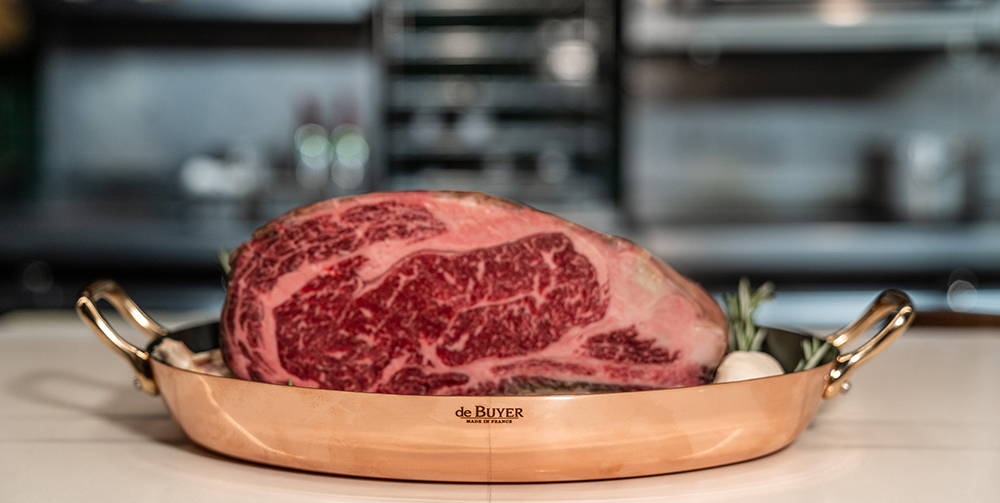 Serves 4-5 people
There's no better way to welcome the cooler fall weather than with a delicious and tender pot roast! Perfect for family gatherings, holidays, dinner parties and more – this recipe will become a household favorite. The two most important components: your favorite cut of meat and a great roasting pan!
Your preferred cut of beef, 3-5lbs
½ cup butter (cubed)
Fresh or dried rosemary
4-5 sprigs fresh parsley
3 cloves of garlic
1 cup red wine or broth
2-3 cups of broth
6 small or medium red potatoes
6 medium carrots
2 medium onions
Salt and Pepper to taste
Step 1. Minced parsley, garlic
Step 2. Cut the onion, red potatoes into quarters.
Step 3. Cut carrot into 1-inch pieces.
Step 1. Preheat the oven to 275F
Step 2. Season the meat with salt and pepper and place into a roasting pan.
Step 3. Sear your meat on all sides for about a minute.
Step 4. Transfer the meat to a place and over high heat, use red wine or broth to deglaze the pan, scraping off any stuck-on bits.
Step 5. Place the meat back in the pan and cover with broth about halfway
Step 6. In a small saucepan, melt the butter and stir in the herbs, seasonings, and garlic.

Step 7. Spoon half the butter and herb mixture over the meat. Place potatoes, carrots, and onion pieces in the roasting pan around the meat and pour the remaining butter and herb mixture over the vegetable.
Step 8. Cover with foil and place into the oven. Cook for 3-4 hours depending on the size of the roast.
★SHOW US HOW IT TURNED OUT★
Did you enjoy making this recipe? Post a photo of your dish on Facebook or Instagram with the hashtag #DBrecipe and don't forget to tag us @debuyerusa!
Haven't found the right pan for your roast? Don't worry we got you covered!
Find the perfect roasting pan for your kitchen: