Retail Highlights - August 2022
This month: de Buyer's Signature Collection, getting ready for back-to-school season, and updated pricing!
Because of an unprecedented rise in prices of raw materials, there will be an official price increase starting September 1st. Take advantage of the current prices and sale discounts and place your orders now before the prices increase!


mix and match with de buyer's signature collection
The Signature Collection was made to mix and match materials to make your own set: Copper, Stainless Steel, Carbon Steel, or Nonstick. Choose your sizes and styles: Fry Pans, Sauté Pans, Saucepans, Stock Pots, and more. No matter the cuisine, the recipe, or the ingredients, The Signature Collection has something for everyone, from stove to table. With the Signature Collection, you have the right material for any preparation. Because when de Buyer is on the table, you know it will be delicious! Check out our 2022 Catalogue below to see the full collection.
PROMO: Get 20% off and FREE shipping on your entire purchase when you order:
Carbon Steel + Stainless Steel OR
Carbon Steel + Nonstick cookware
Promo Code: BUNDLE20
*$800 minimum order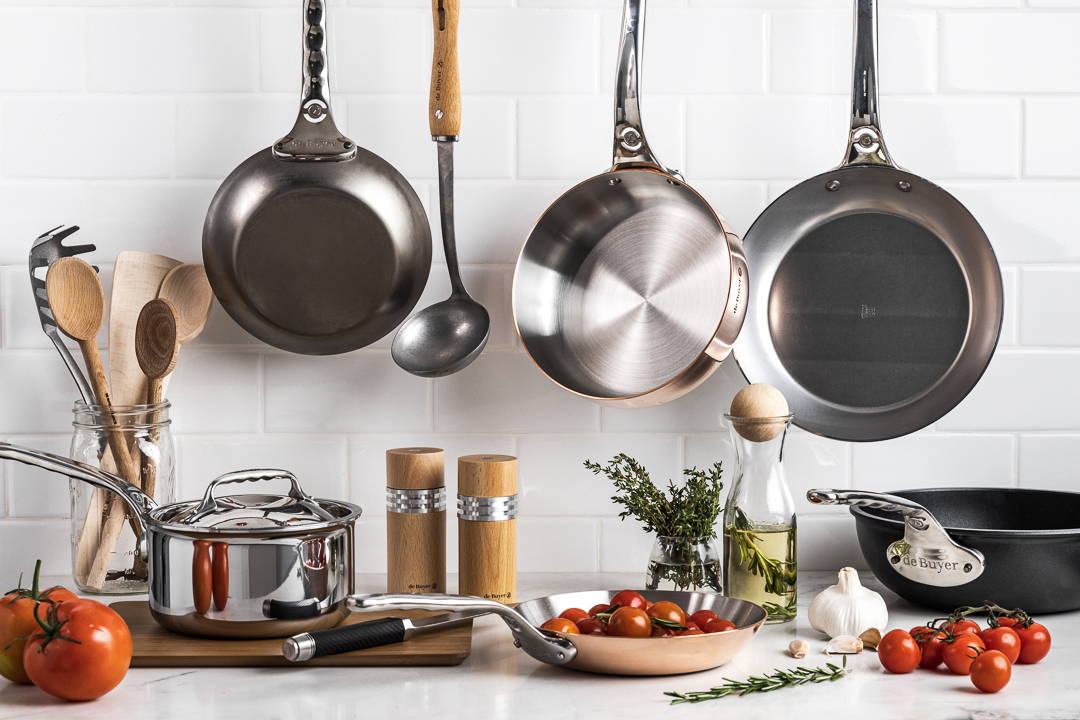 Mineral B PRO Fry Pan
4 sizes 8'' to 12.5''
SRP $84.95 - $134.95
AFFINITY Saucepan
2 sizes 6.3" - 8''

SRP $219.95 - $273.95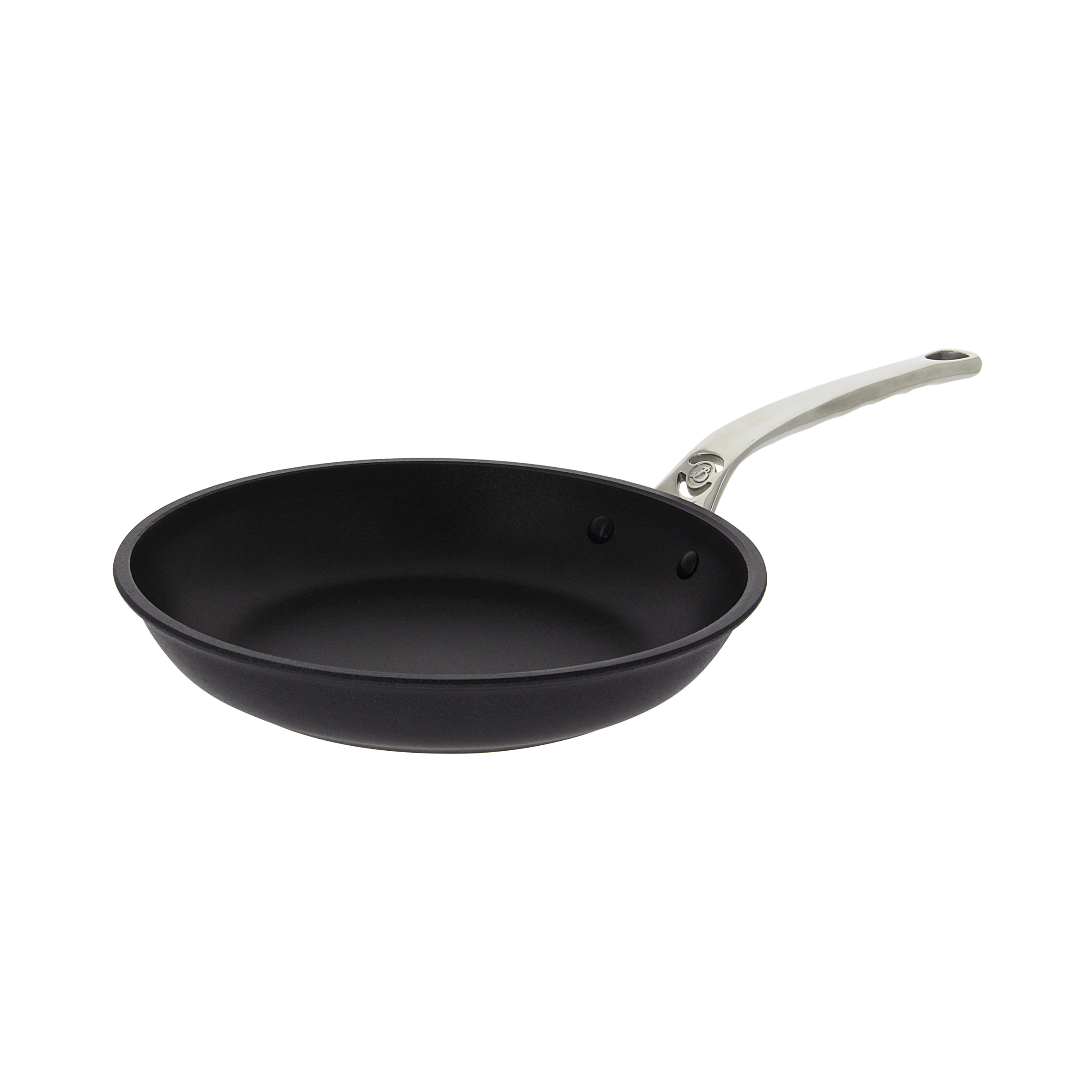 CHOC Extreme Fry Pan
3sizes 18'' - 12.5"

SRP $120 - $200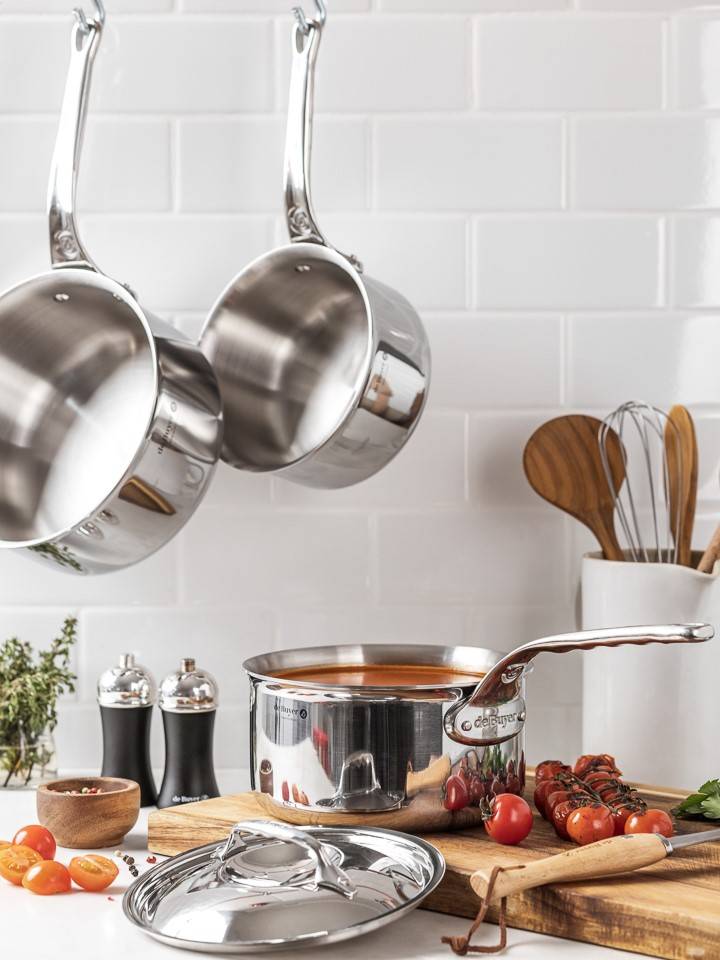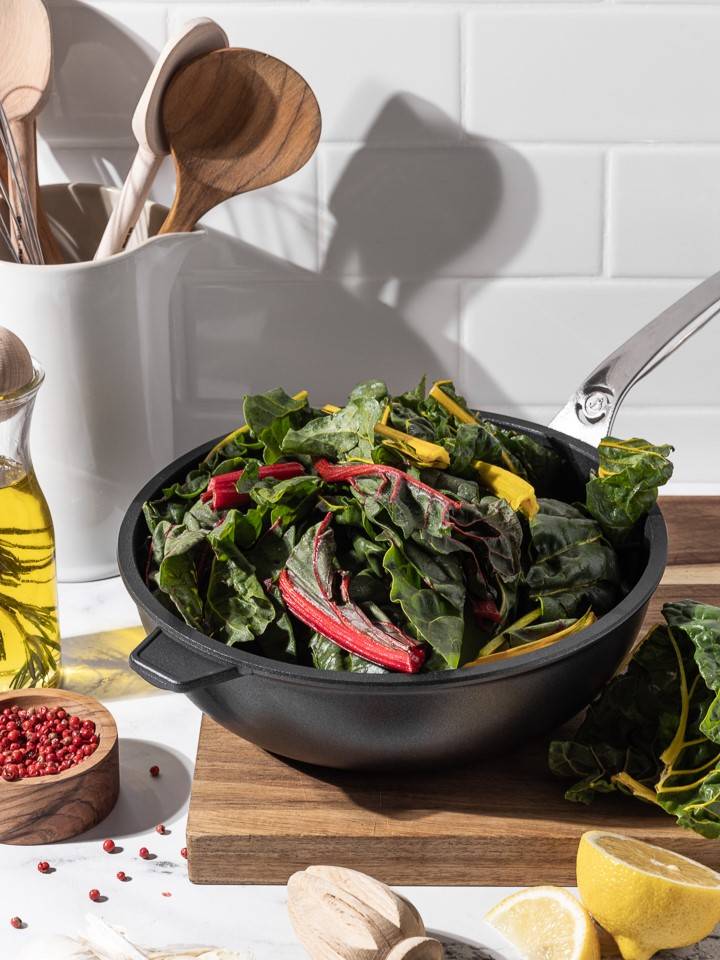 For families with kiddos going back to school soon - prepackaged baking boxes! The perfect starter kits for aspiring bakers, and everything needed to bake pies & tarts, loafs & coffee cakes, and more. Your customers will love these to prep for upcoming bake sales, make fresh baked bread for lunch-time sandwiches, healthy breakfasts, or easy week-night dinners.
PROMO: 10% off and FREE shipping with orders of prepackaged baking boxes when ordered before Aug 31st.
*Promo code: BACK2SCHOOL10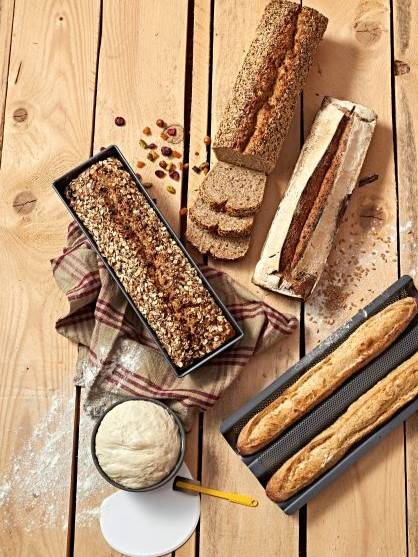 Tart Baking Box
Includes: Round Perforated Fluted Tart Ring, Blue Carbon Steel Pizza & Tart Sheet, Stainless Steel Cooling Rack, Pie Spatula
SRP $79.95

Bread Baking Box
Includes: Perforate Baguette Pan, Nonstick Rectangular Bread & Loaf Mold, Baker Blade, and Dough Scraper
SRP $59.95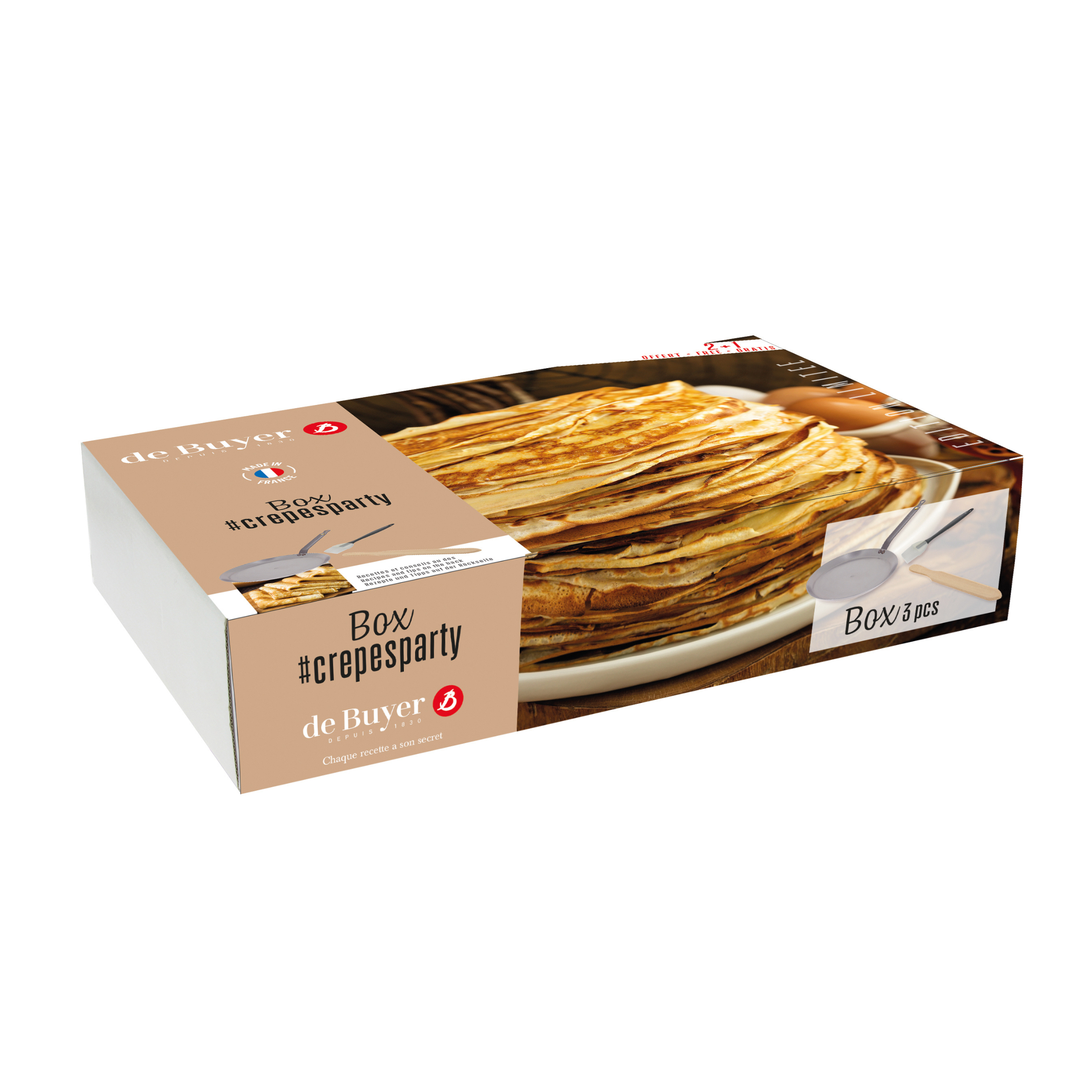 Crepes Party Box
Includes: Mineral B Crepe Pan, Crepe Spatula, and Silicone Brush
*Available Oct 1st - preorder now!
SRP $85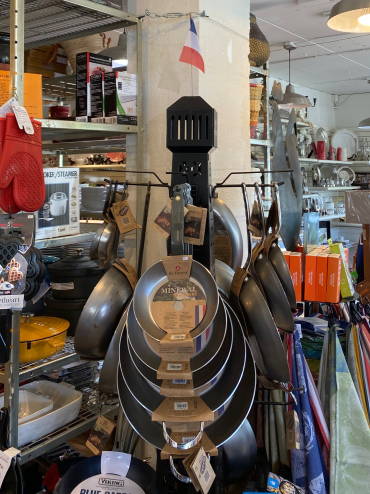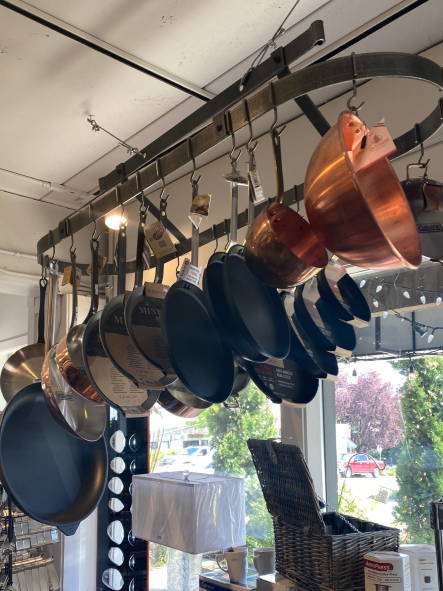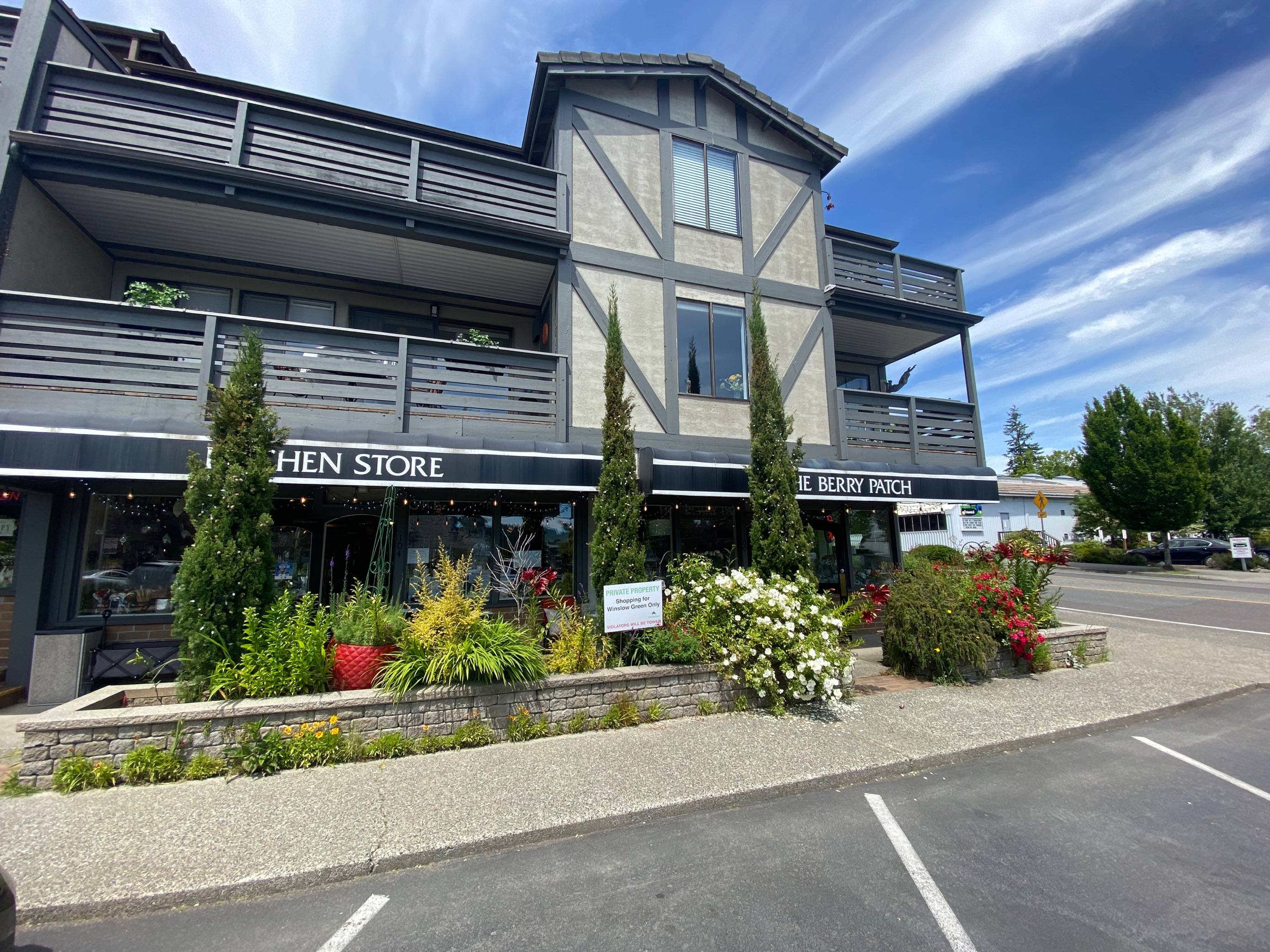 Featuring: The Berry Patch
Check out The Berry Patch Kitchen Store in Bainbridge Island, WA! The Berry Patch has been providing their community with the best kitchen & home products since 1971.
Some of The Berry Patch's best sellers include Mineral B Carbon Steel, CHOC Extreme nonstick, Copper, and various de Buyer spice mills. They are beautifully presented on de Buyer POS displays in store, like our Eiffel Tower display. Ask us about how de Buyer displays could help you boost sales in your store!
Want to be featured? Send us photos of your de Buyer display and let us know which de Buyer products your customers are loving!
about de buyer: our csr commitment
Since 1830, de Buyer has been headquartered in Val d'Ajol, France. Our factory is surrounded by beautiful forests, streams, and wildlife and one of our biggest goals is to protect and maintain the natural habitat where de Buyer calls home. Our philosophy, is respect: Respect for people, our partners, our customers, our employees, respect for the environment. A Corporate Social Responsibility (CSR) Label helps to identify companies who play a
positive role in their community and consider the environmental and social impact of business decisions.
We recently were awarded the highest level of the CSR Commitment label: The Exemplary Level!
Since the last time de Buyer was audited, we have continued to improve our sustainability efforts by:
-Building beehives to encourage pollination and use as an indicator of environmental health
-Planting new tree species to encourage reforestation, with 1,400 trees planted this year
-Installing a water recycling system, reducing water consumption by 50%
-Using LED lighting throughout our offices and factory
-Recycling 100% of raw material waste
...and more!
Shopping with de Buyer means shopping for a more sustainable future.
The ongoing pandemic has created great tension at every level of the chain, from raw material to manufacturing and international transportation, but we have almost all products in stock! Our teams both in France and in the US are always working hard to make sure that we can keep up with the demand and ship you orders without having to wait! Our US warehouse is located near Chicago, IL so we can even address last minute reordering.
To place an order or to get in contact with us, email or call us at:
sales@debuyer.com
773-754-3277 M-F 9am-5pm ET
WANT TO GROW YOUR BUSINESS WITH DE BUYER? SET UP A MEETING WITH ERIC TO LEARN HOW!
DOWNLOAD OUR 2022 CATALOGUE