Retail Highlights - January 2023
This month: Get ready for Chandeleur, Valentine's Day, The Inspired Home Show and more!
Great for making crepes to celebrate Chandeleur, or making breakfast in bed for your love on Valentine's Day... Make sure your shelves are stocked with de Buyer's famous Crepe pans - Crepe Day is on Feb 2!
Buy one Crepe Pan

Get a FREE Crepe Spatula
Use code CREPEPARTY23
*Offer expires 2/14/2023
*Valid with the purchase of ANY crepe & tortilla pan
*FREE spatula (4873.00)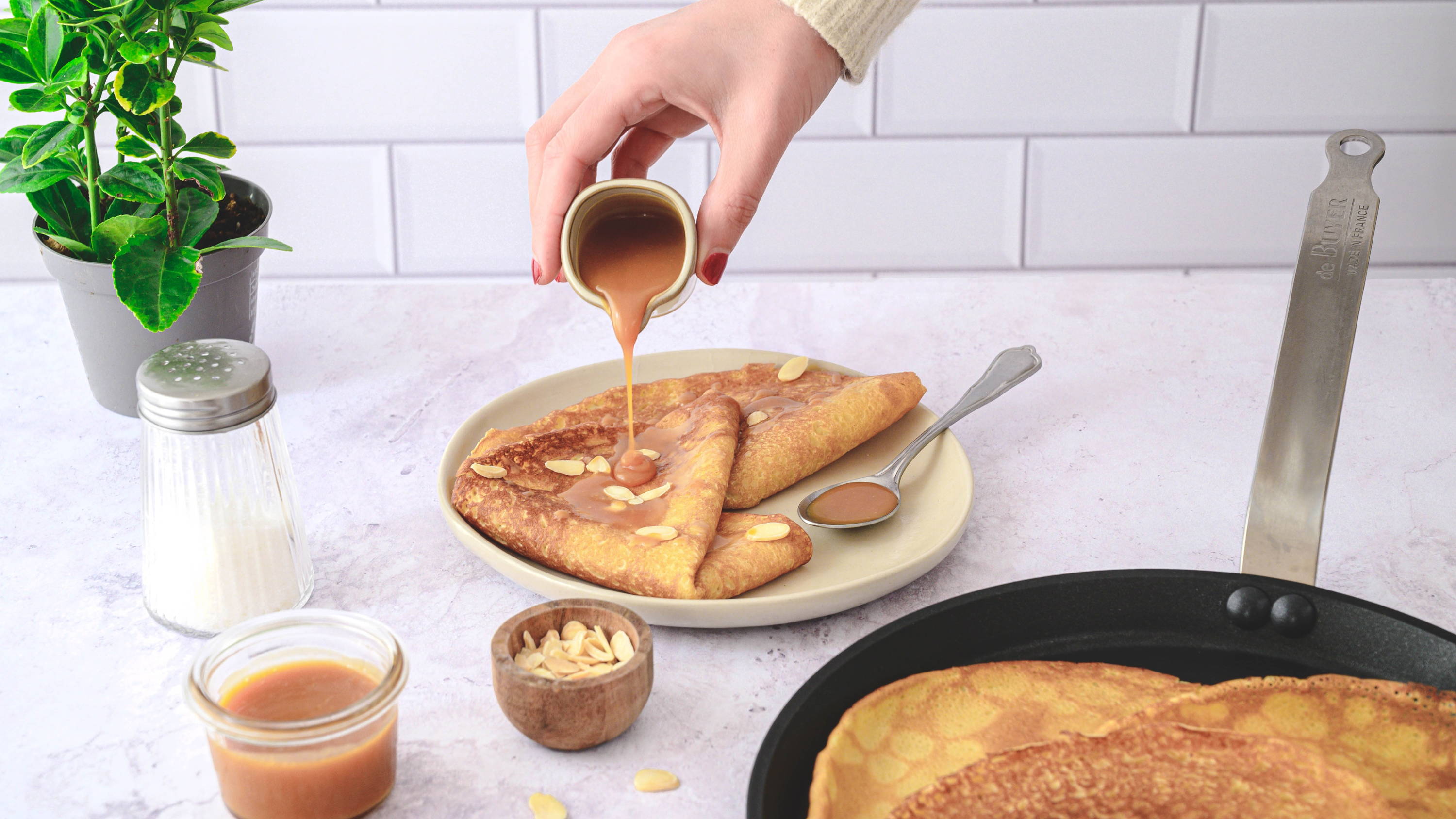 check out what's new at the inspired home show
The BIG Chicago show - the Inspired Home Show will take place March 4-7.
We will be there to connect with you and unveil ALL of the new and exciting things that are to come in 2023.... you won't want to miss it!
Stop in to see us at booth #S3828 to get the scoop!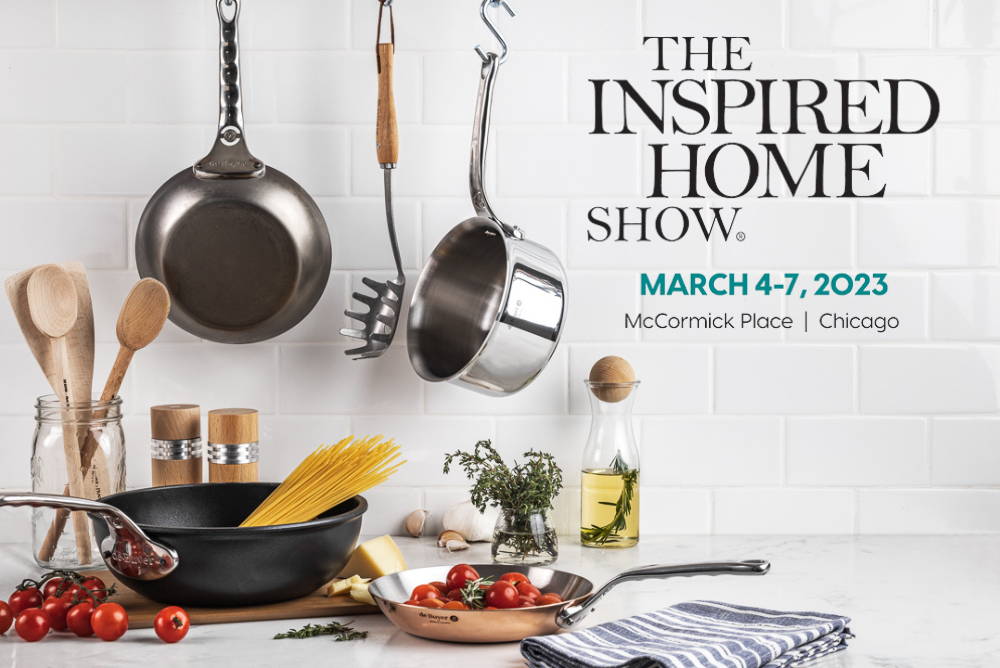 CHOC EXTREME Nonstick Stewpan w/ Lid
2 sizes 9.5" - 11"

SRP $215-275
INOCUIVRE SERVICE Copper Saute Pan w/ brass handles
3 sizes 6.3" - 9.5"

SRP $325-655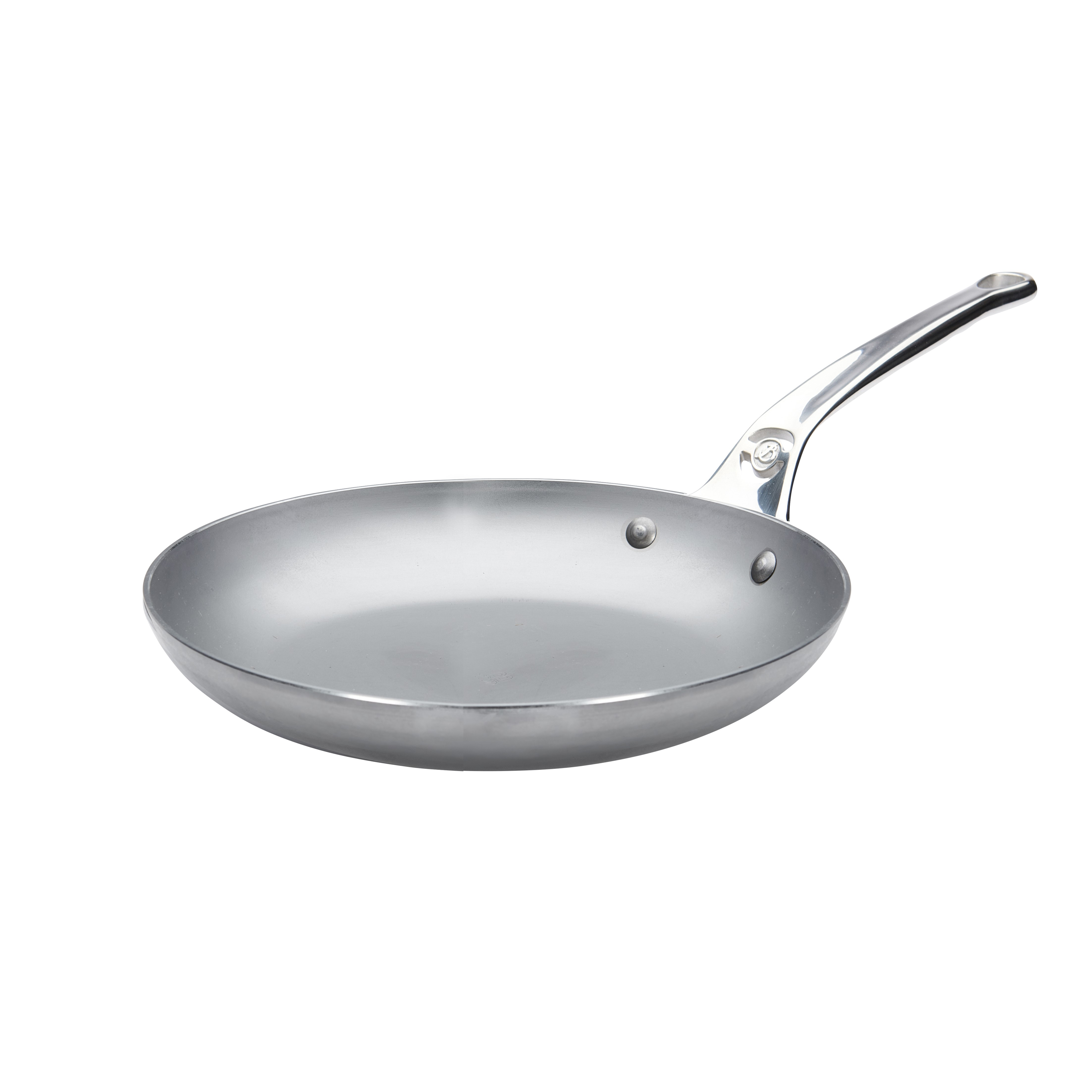 MINERAL B PRO Carbon Steel Omelette Pan
2 sizes 9.5" - 11"

BRAND NEW!
LE TUBE Pastry Press + Cookie Disc Set
SRP $135
Perforated Round Tart Mold
1 size 11"

SRP $90
Copper Cannele Mold
1 size 2"

SRP $35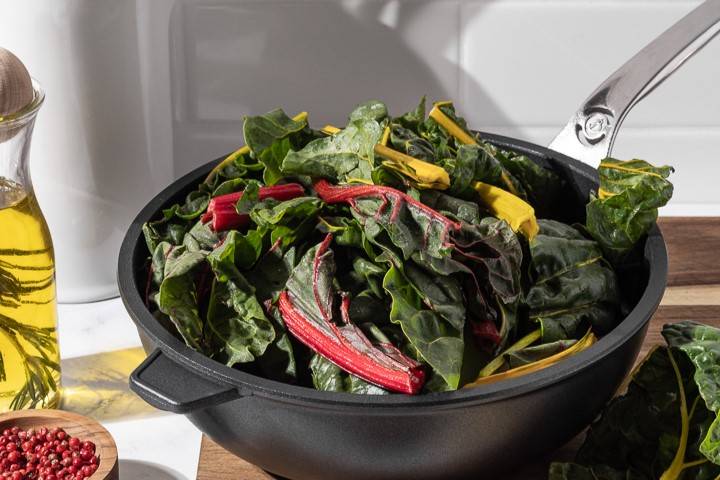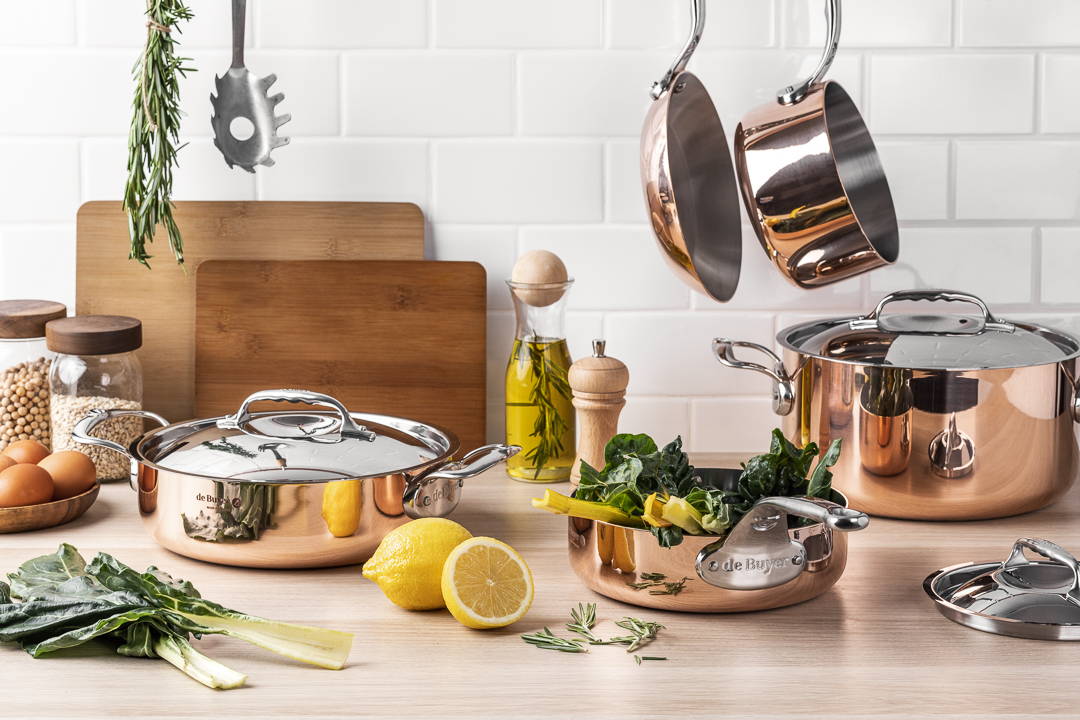 a recipe for chaneleur: berries & creme crepes
In France we celebrate Chandeleur, or Candlemas, on February 2nd by eating crepes with various flavors - both sweet and savory. Whether you are making your crepe batter from scratch, or buying store-bought crepes, this recipe for Berries & Creme Crepes, with a fresh mixed berry compote will taste good regardless.
Bon Appetit!
Check out high-quality French-made tools that elevate the flavor of this recipe.
MINERAL B Crepe & Tortilla Pan
3 sizes 9.5" - 12"

SRP $55-80

AFFINITY Saucepan
3 sizes 6.3" - 8"
SRP $235-285
Crepe Party Box
10.25" pan

SRP $85


about de buyer: our csr commitment
Since 1830, de Buyer has been headquartered in Val d'Ajol, France. Our factory is surrounded by beautiful forests, streams, and wildlife and one of our biggest goals is to protect and maintain the natural habitat where de Buyer calls home. Our philosophy, is respect: Respect for people, our partners, our customers, our employees, respect for the environment. A Corporate Social Responsibility (CSR) Label helps to identify companies who play a
positive role in their community and consider the environmental and social impact of business decisions.
We recently were awarded the highest level of the CSR Commitment label: The Exemplary Level!
Since the last time de Buyer was audited, we have continued to improve our sustainability efforts by:
-Building beehives to encourage pollination and use as an indicator of environmental health
-Planting new tree species to encourage reforestation, with 1,400 trees planted this year
-Installing a water recycling system, reducing water consumption by 50%
-Using LED lighting throughout our offices and factory
-Recycling 100% of raw material waste
...and more!
Shopping with de Buyer means shopping for a more sustainable future.
The ongoing pandemic has created great tension at every level of the chain, from raw material to manufacturing and international transportation, but we have almost all products in stock! Our teams both in France and in the US are always working hard to make sure that we can keep up with the demand and ship you orders without having to wait! Our US warehouse is located near Chicago, IL so we can even address last minute reordering.
To place an order or to get in contact with us, email or call us at:
sales@debuyer.com
773-754-3277 M-F 9am-5pm ET
WANT TO GROW YOUR BUSINESS WITH DE BUYER? SET UP A MEETING WITH ERIC TO LEARN HOW!
DOWNLOAD OUR 2022 CATALOGUE