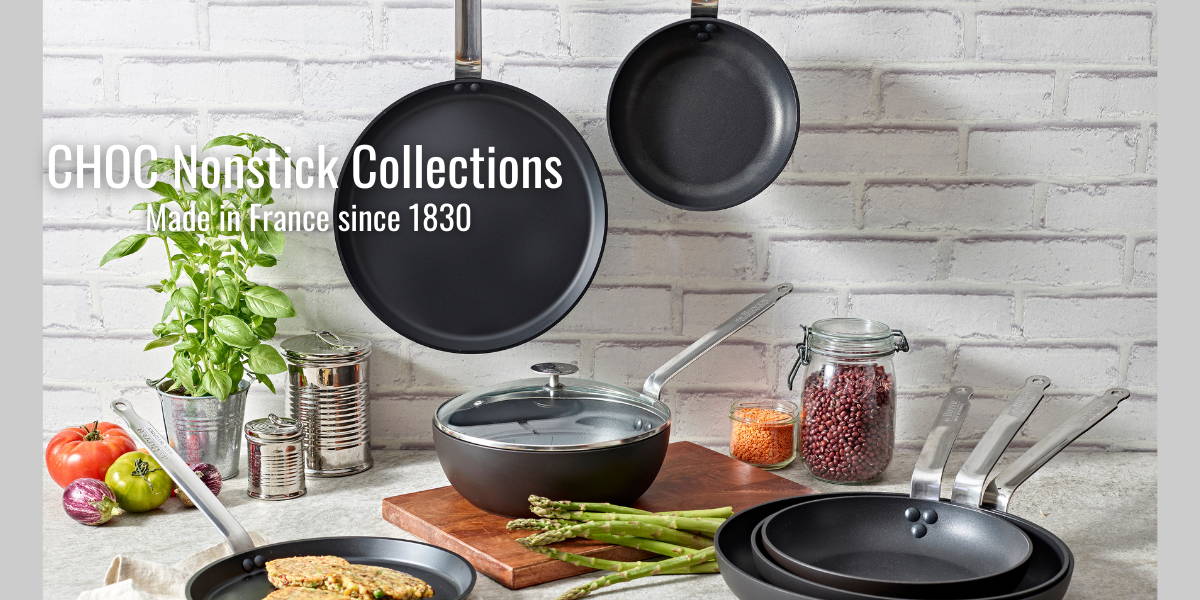 CHOC - The Superior Nonstick Cookware

It is essential to have a good nonstick pan in your arsenal. Now, imagine the nonstick pans in your kitchen. Are they all scratched up, with certain foods still getting stuck? With the CHOC nonstick collections, this is a problem of the past! The high-quality construction of the CHOC nonstick utensils is superior to your average nonstick - from the application of the scratch-resistant and easy-release PTFE coating to the thick, heavy-duty aluminum body. Guaranteed to be free of harmful chemicals, like PFOA and PFOS. Your search for the most durable, the most nonstick cookware ends with de Buyer's CHOC line.
No kitchen is complete without a high-quality nonstick pan in it's arsenal!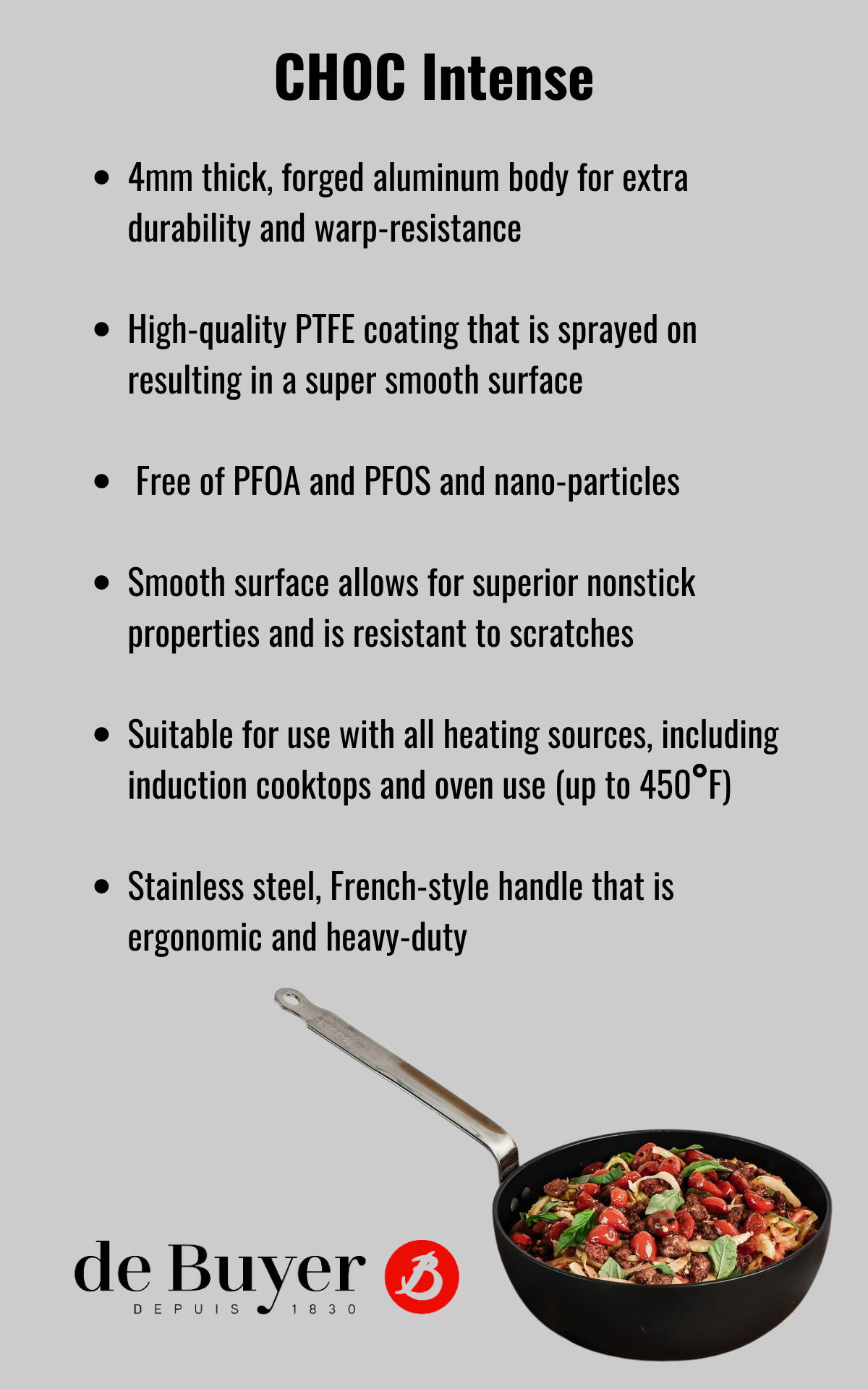 Preferably use wood or silicone utensils when cooking with CHOC to avoid causing any scratches to the surface. We recommend that you don't use metal utensils.
Do not heat up the pan while it is empty and increase the heat gradually to avoid potential warping or damage to the surface of the pan.
Using nonstick pans is a great way to reduce the use of fats and oils in your cooking for a healthier diet.
The CHOC collection is great for cooking with acidic foods, like tomato, citrus, or wine based sauces
The multi-colored handles on the CHOC fry pans serve a purpose - they are compliant with HACCP regulations for separating cookware for meat (red), fish (blue), and vegetables (yellow). Ideal for those with food allergies, or who need to keep food separate.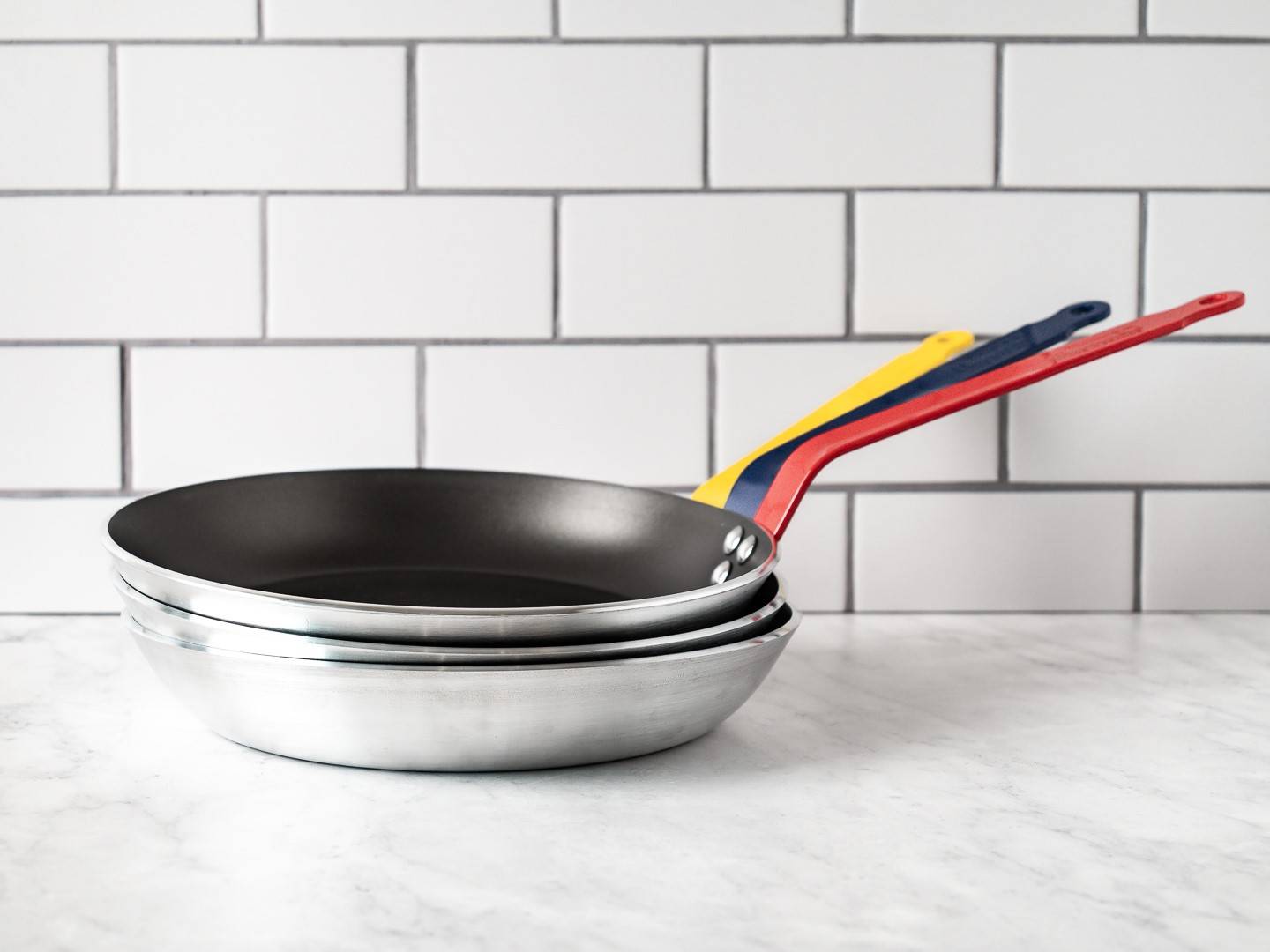 The CHOC collection features a 4mm thick aluminum base with 5-layers of PTFE coating painted on for a better nonstick and more scratch-resistant cooking surface. The traditional French handle is colored to meet HACCP compliance; the color coding also adds an added measure of safety for people with allergies or dietary restrictions. These also come in a variety of different shapes and sizes, include a specialty Fish Pan!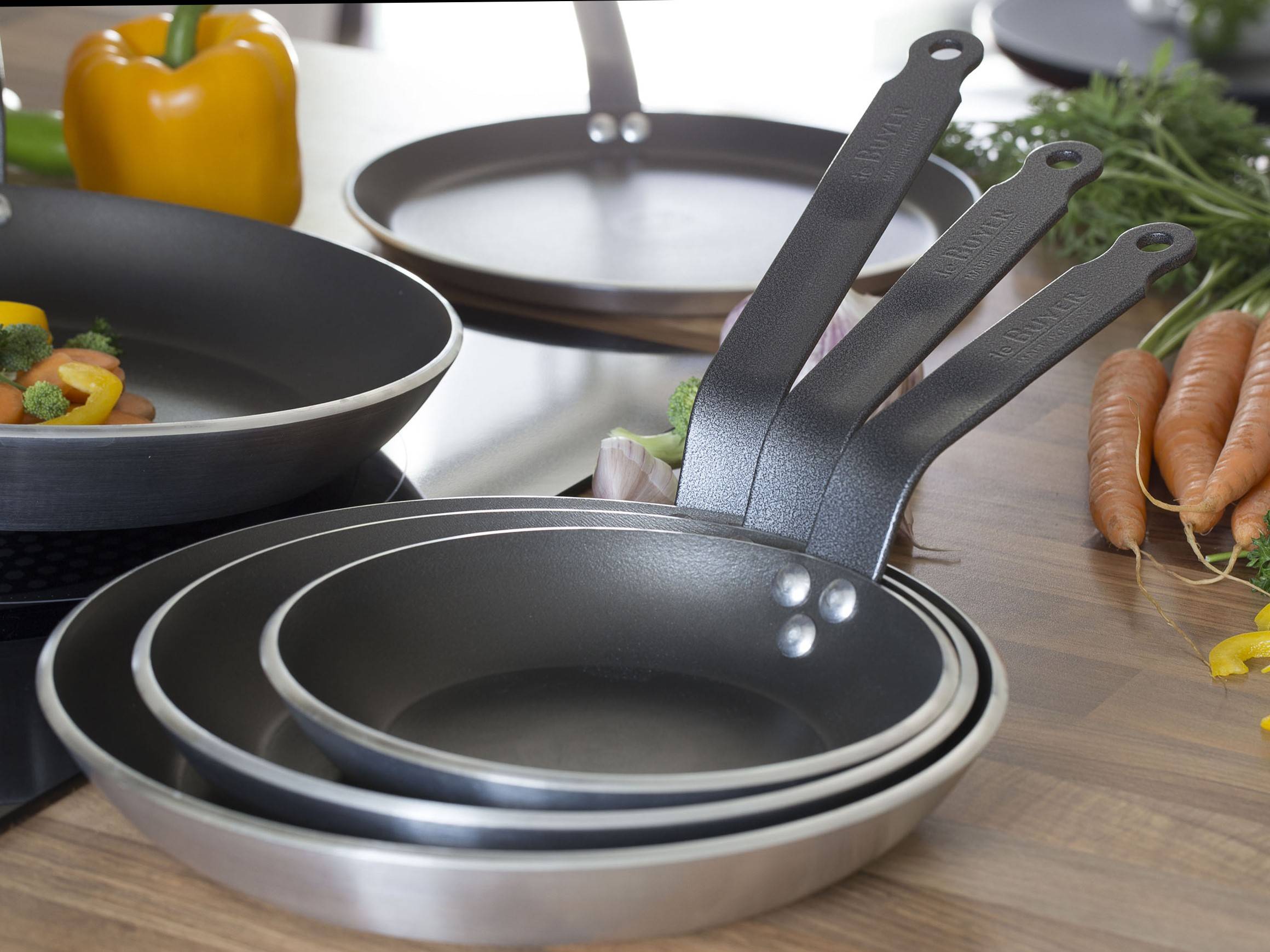 The CHOC Induction collection offers all the benefits of the CHOC collection, but with the added bonus of being specifically engineered with a AISI 304 ferritic stainless-steel base to work with induction cooktops and is warp-resistant. Like the CHOC collection, CHOC Induction is made of heat-conductive aluminum with 5-layers of superior nonstick, and scratch-resistant coating and riveted French-style handle.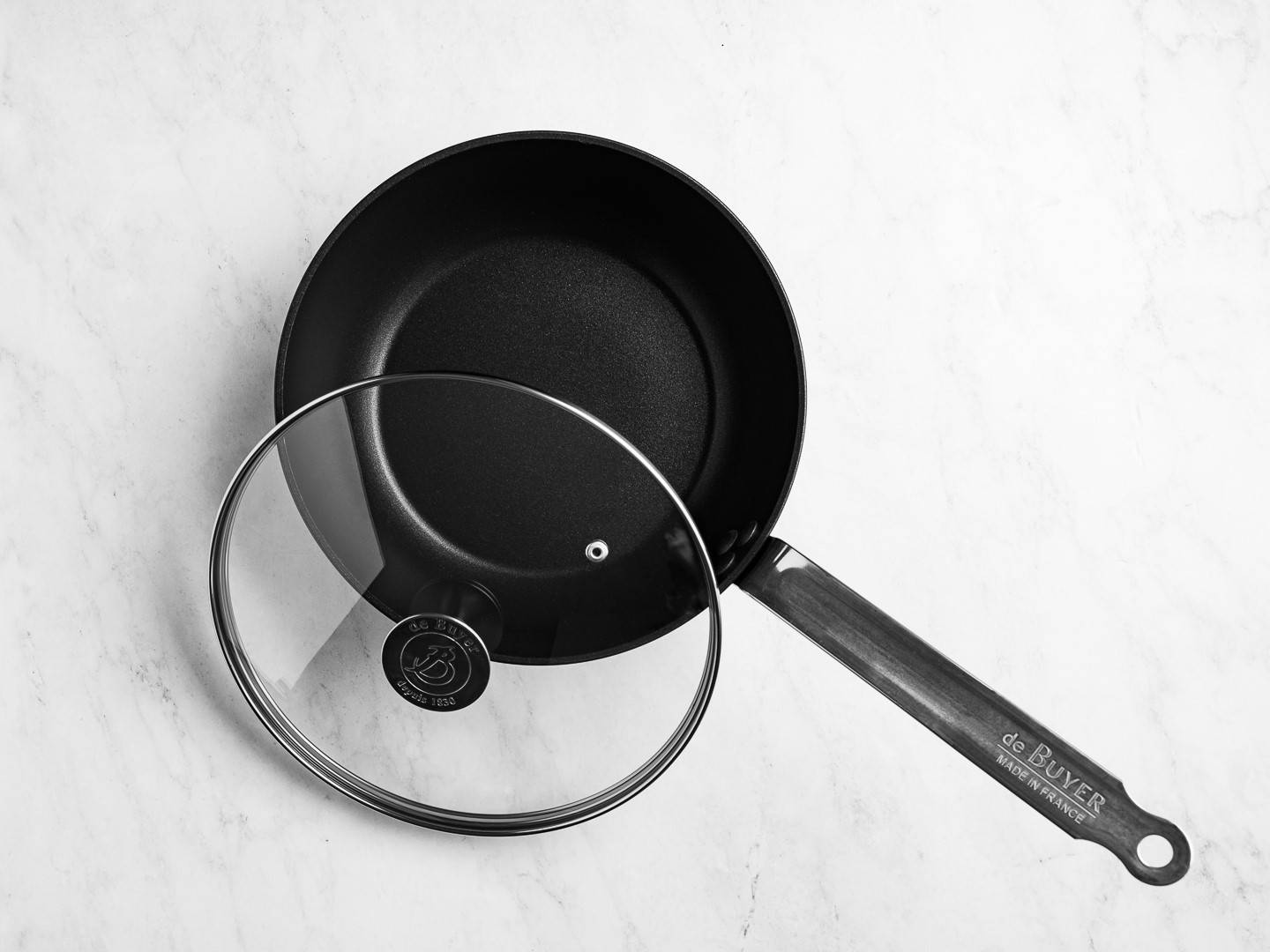 Our CHOC Intense collection is beautiful, featuring a stainless steel handle and forged aluminum base, making it more durable and resistant to warping. The ultra-nonstick coating is sprayed on, resulting in a smoother, more scratch-resistant cooking surface that is guaranteed to be free of PFOA and PFOS. The CHOC Intense collection is suitable for all heat sources including induction and oven cooking (max. 450°F).
What to do with your CHOC nonstick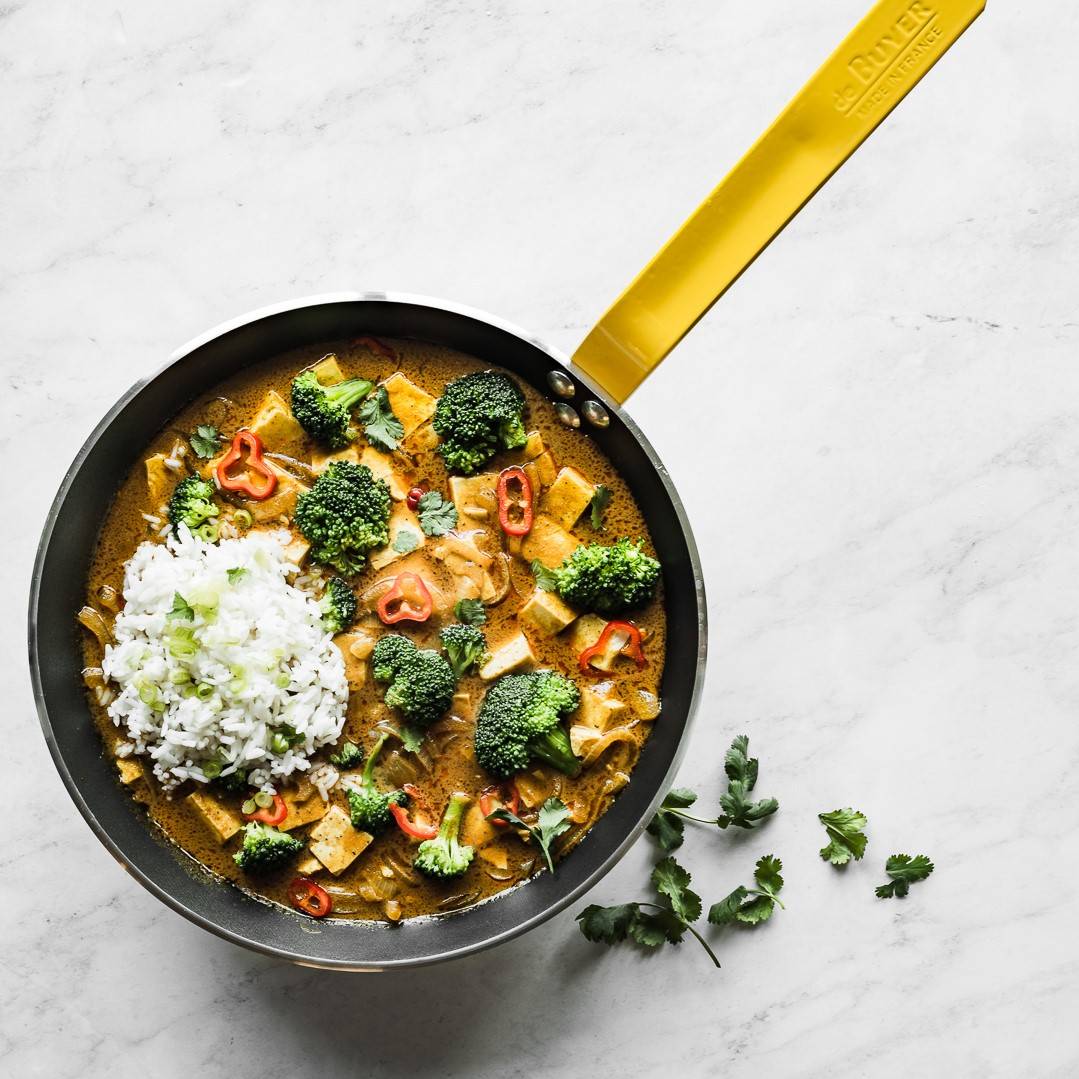 Reheating and one-pot meals
The CHOC nonstick pans are perfect for reheating leftovers for those days when you just don't have the time to make a whole meal from scratch. For easy home-cooked meals on the fly, CHOC's deep frypans are ideal for one-pot meals. Quick and easy cooking and clean-up!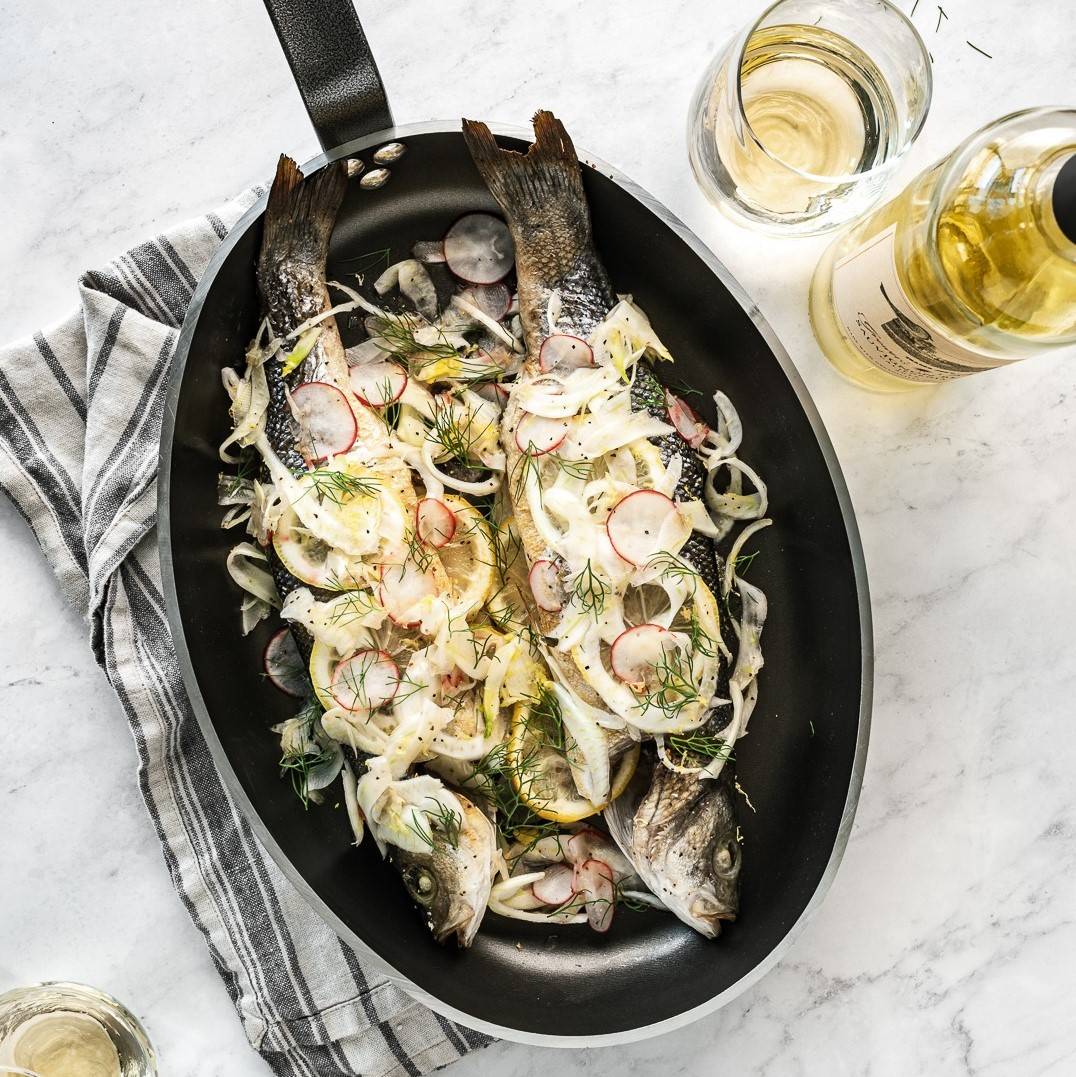 Fry up fillets of delicate fish
Conductive aluminum distributes heat evenly across the pan, making CHOC perfect for frying up fillets of your favorite fish (or a whole fish)! The easy-release nonstick coating helps to keep even the most delicate fish in one piece, so you can serve up some show-stopping seafood.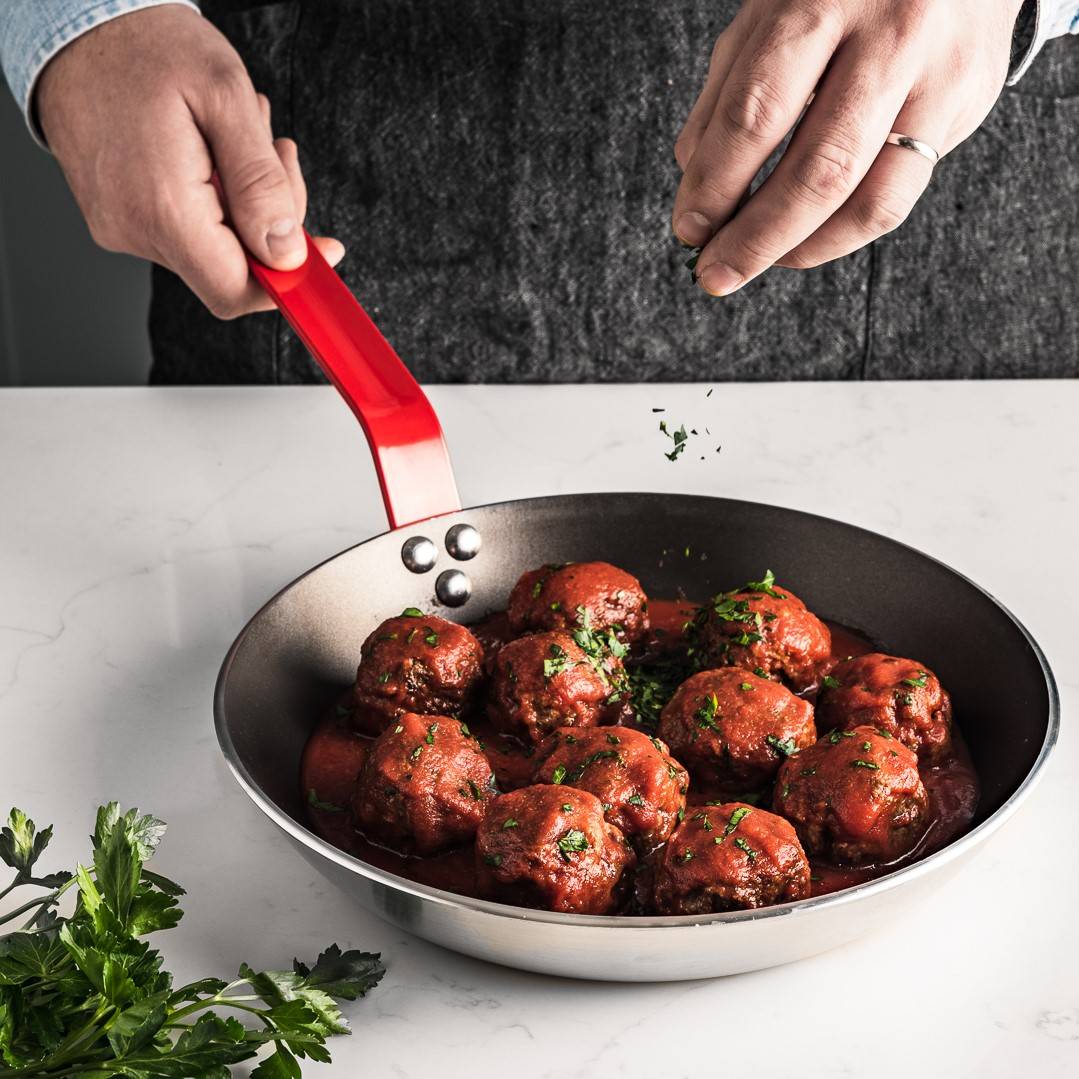 Nonstick cookware is designed for low - medium heat cooking, which makes it perfect for making sauces and reductions for all types of dishes. You won't have to worry about acidic foods stripping the coating, making it the ideal pan for lemon, wine, or tomato based sauces... Spaghetti and meatballs with a red sauce will become a household favorite!
Nonstick pans generally are not the best tool for high-heat cooking. While the CHOC collections (especially CHOC Intense) are able to withstand high temperatures, we recommend using a different cooking material for searing or browning foods - like carbon steel.
With CHOC nonstick, try cooking these foods for a longer time at lower temperature for a nice, deliciously juicy texture - and with CHOC Intense you can even finish foods in the oven!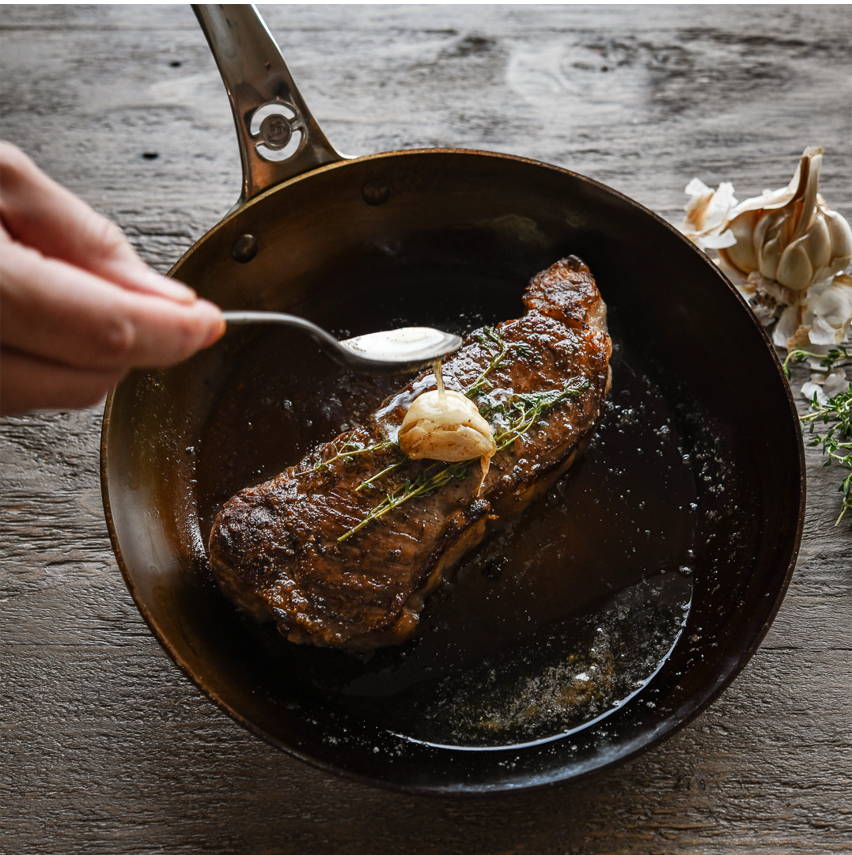 Grills produce very high temperatures that are not suitable for use with nonstick pans. Keeping your CHOC nonstick pans on a low to medium temperature helps to protect the nonstick surface allowing it to maintain it's smooth texture and superior nonstick properties. Instead, try our blue steel collection for grilling!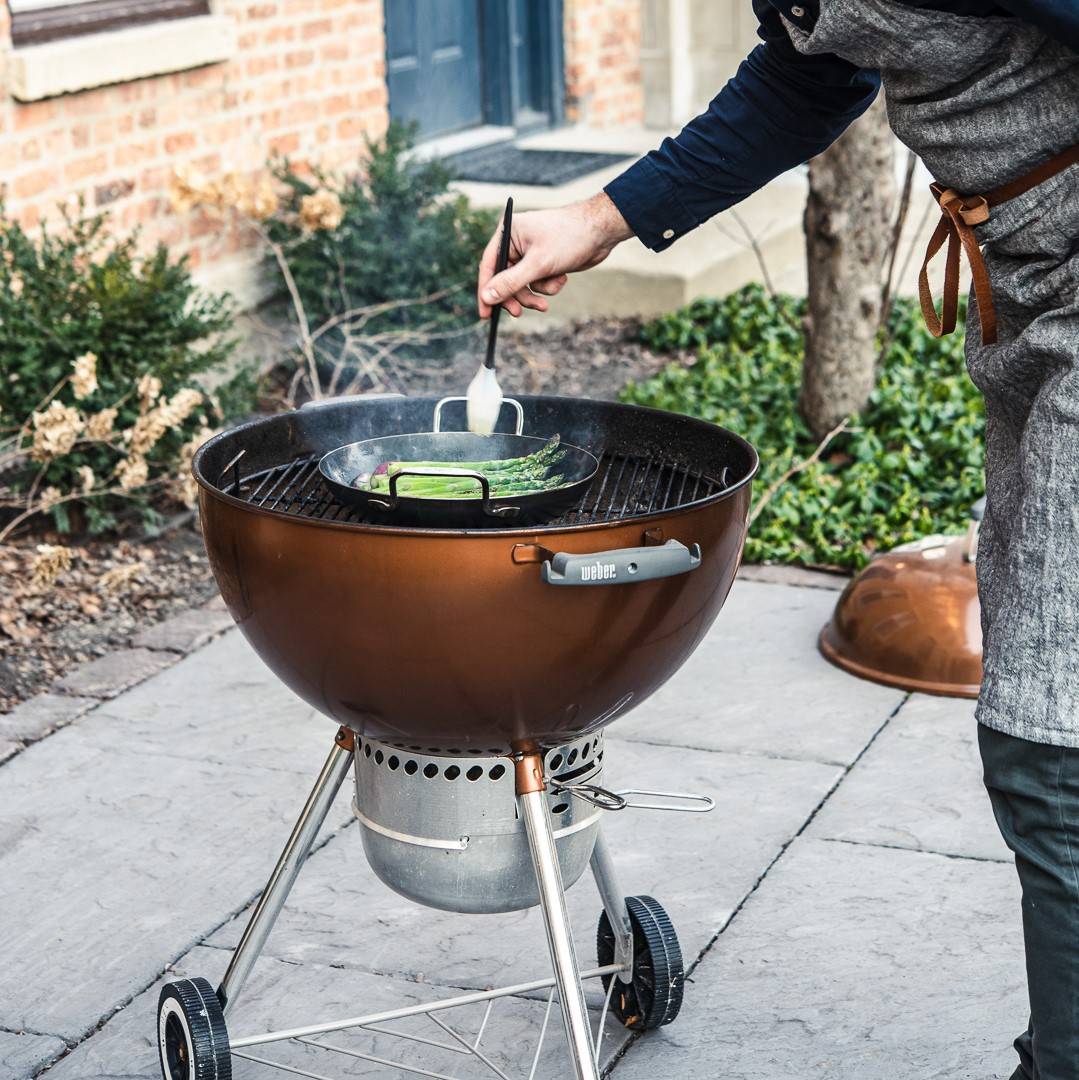 Customers are raving about it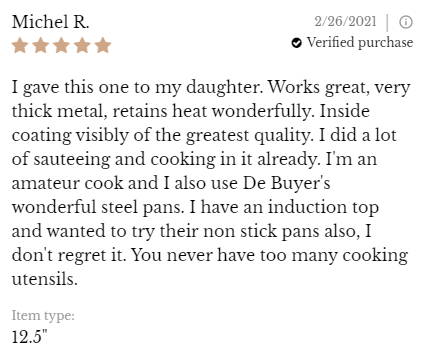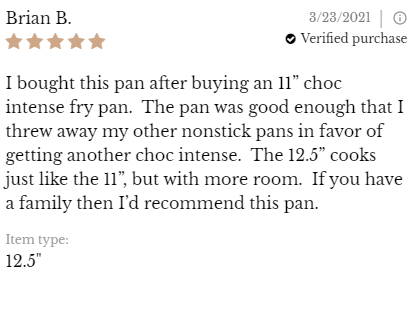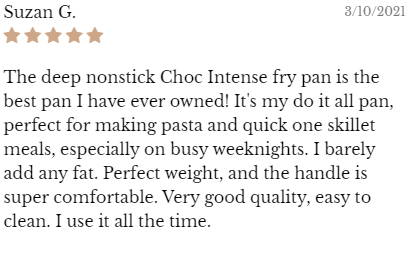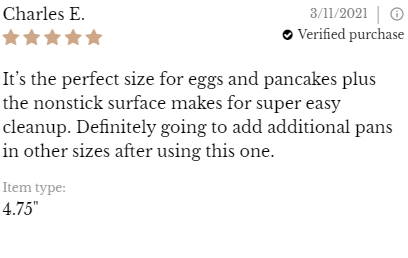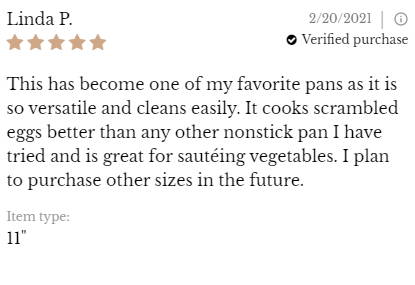 How it's made: CHOC and CHOC Induction