CHOC - The Superior Nonstick Cookware
It is essential to have a good nonstick pan in your arsenal. Now, imagine the nonstick pans in your kitchen. Are they all scratched up, with certain foods still getting stuck? With the CHOC nonstick collections, this is a problem of the past! The high-quality construction of the CHOC nonstick utensils is superior to your average nonstick - from the application of the scratch-resistant and easy-release PTFE coating to the thick, heavy-duty aluminum body. Guaranteed to be free of harmful chemicals, like PFOA and PFOS. Your search for the most durable and the most nonstick cookware ends with de Buyer's CHOC line.
How it's made: CHOC and CHOC Induction
WHAT TO DO WITH YOUR CHOC NONSTICK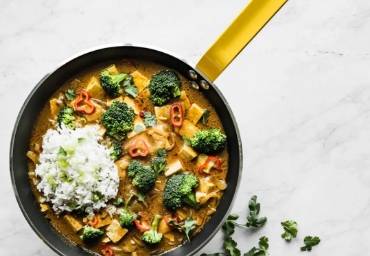 The CHOC nonstick pans are perfect for reheating leftovers for those days when you just don't have the time to make a whole meal from scratch. For easy home-cooked meals on the fly, CHOC's deep frypans are ideal for one-pot meals. Quick and easy cooking and clean-up!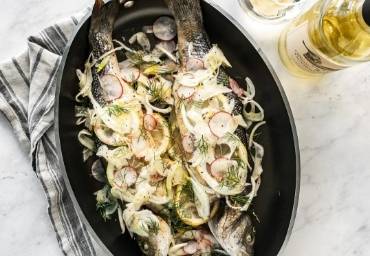 Fry up fillets of delicate fish
Conductive aluminum distributes heat evenly across the pan, making CHOC perfect for frying up fillets of your favorite fish (or a whole fish)! The easy-release nonstick coating helps to keep even the most delicate fish in one piece, so you can serve up some show-stopping seafood.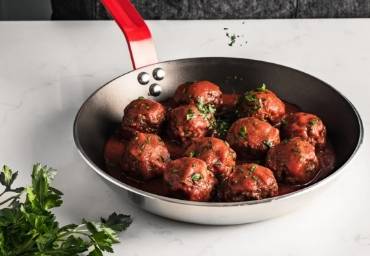 Nonstick cookware is designed for low - medium heat cooking, which makes it perfect for making sauces and reductions for all types of dishes. You won't have to worry about acidic foods stripping the coating, making it the ideal pan for lemon, wine, or tomato based sauces... Spaghetti and meatballs with a red sauce will become a household favorite!
NONSTICK COOKWARE IS NOT IDEAL FOR: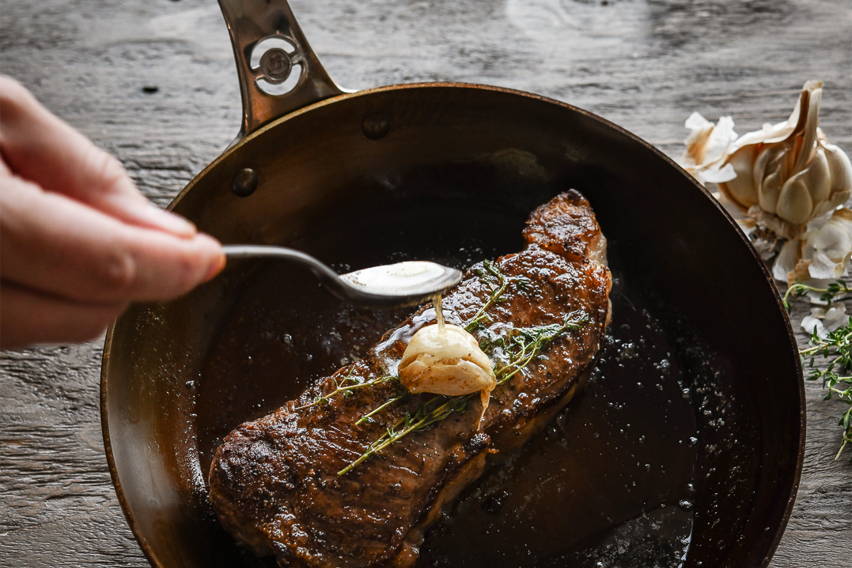 Nonstick pans are not meant for high-heat cooking - for this reason we do not recommend using CHOC pans to sear or brown meat or seafood. Instead, try cooking these foods for a longer time at lower temperature for a nice, deliciously juicy texture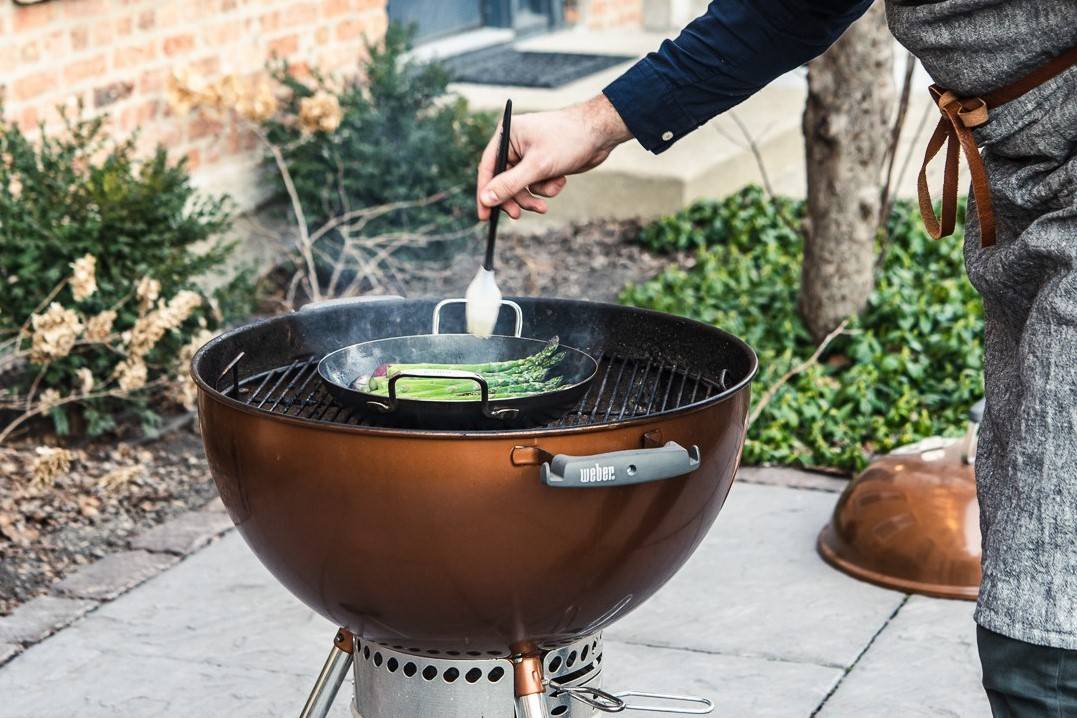 Grills produce very high temperatures that are not suitable for use with nonstick pans. Keeping your CHOC nonstick pans on a low to medium temperature helps to protect the nonstick surface allowing it to maintain it's smooth texture and superior nonstick properties.
the

CHOC INTENSE

collection
No kitchen is complete without a high-quality nonstick pan in it's arsenal
4mm thick, forged aluminum body for extra durability and warp-resistance

High-quality PTFE coating that is sprayed on resulting in a super smooth surface

Free of PFOA and PFOS and nano-particles

Smooth surface allows for superior nonstick properties and is resistant to scratches

Suitable for use with all heating sources, including induction cooktops and oven use (up to 450F)

Stainless steel, French-style handle that is ergonomic and heavy-duty

Customers are raving about it
I gave this one to my daughter. Works great, very thick metal, retains heat wonderfully, Inside coating visibly of the greatest quality. I did a lot of sauteeing and cooking in it already. I'm an amateur cook and I also us De Buyer's wonderfull steel pans. I have an induction top and wanted to try their non stick pans also, I don't regret it. You never have too many cooking utensils.
I bougth this pan after buying an 11" choc intense fry pan. The pan was good enough that I threw away my other nonstick pans in favour of getting another choc intense. The 12.5" cooks just like the 11", but with more room. If you have a family then I'd recommend this pan
The deep nonstick Choc Intense fry pan is the best pan I have ever owned! It's my do it all pan, perfect for making pasta and quick one skillet meals, especially on busy weeknights. I barely add any fat. Perfect weight, and the handle is super comfortable. Very good quality, easy to clean. I use it all the time.
It's the perfect size for eggs and pancakes plus the nonstick surface makes for super easy cleanup. Definitely going to add additional pans in other sizes after using this one.
Ever since we found these pans my wife has fallen in love with them. They heat evenly and everthing she has cooked with them comes out perfect. The only issue is the handles heat up a little too much at times.
This has become one of my favourite pans as it is so versatile and cleans easily. It cooks scrambled eggs better than any other nonstick pan I have tried and is great for sauteing vegetables. I plan to purchase other sizes in the future.