A quality roasting pan is a great tool to have in your kitchen for year-round cooking as well as for the holidays. There are so many things that you can do with it! If you are ready to invest in a high-quality roasting pan, here are some things to keep in mind: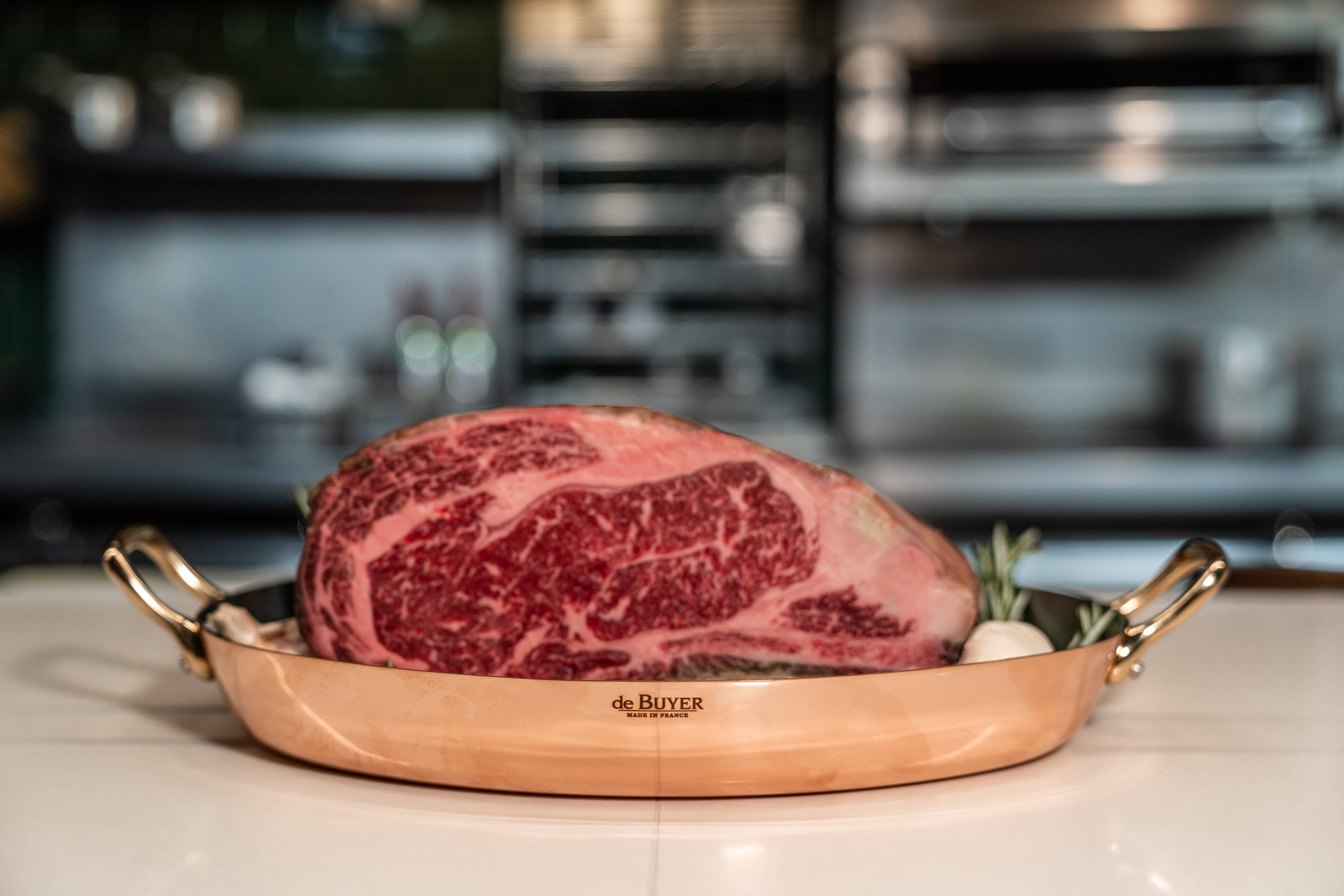 What to consider before buying a roasting pan
If the main purpose is to cook for larger dinner parties or for a big family, be sure to choose a roasting pan that is big enough to fit a large piece of meat or whole bird such as the MINERAL B Oval Roasting Pan or the Mineral B Griddle. If limited kitchen space is a concern or you are mostly cooking smaller meals, the MINERAL B Country Fry Pan or MINERAL B Paella Pan are both great multi-purpose pans that will fit seamlessly into your kitchen.
One should also consider timing when purchasing a new roasting pan. Are you purchasing your new pan for a large upcoming feast? Many of the de Buyer roasting pans are made of carbon steel and require a pre-seasoning, making them naturally non-stick for the best results, so it is important to keep in mind to buy your pan with enough time to season it prior to using. The seasoned roasting pan will last a lifetime if taken care of correctly and can be used for all your favorite recipes going forward.
Lastly, make sure you buy a roasting pan that has great heat conducting capabilities. The MINERAL B line is made of carbon steel which is lighter than cast iron but more heat conductive for stainless steel. Alternatively, the INOVUIVRE line, made of 90% copper and 10% stainless steel, rapidly heats up, evenly distributing heat throughout the pans surface, leaving the home cook in total control. The ability to heat evenly and retain heat allows for a great sear on your meat or vegetables before roasting in the oven for increased flavor and texture.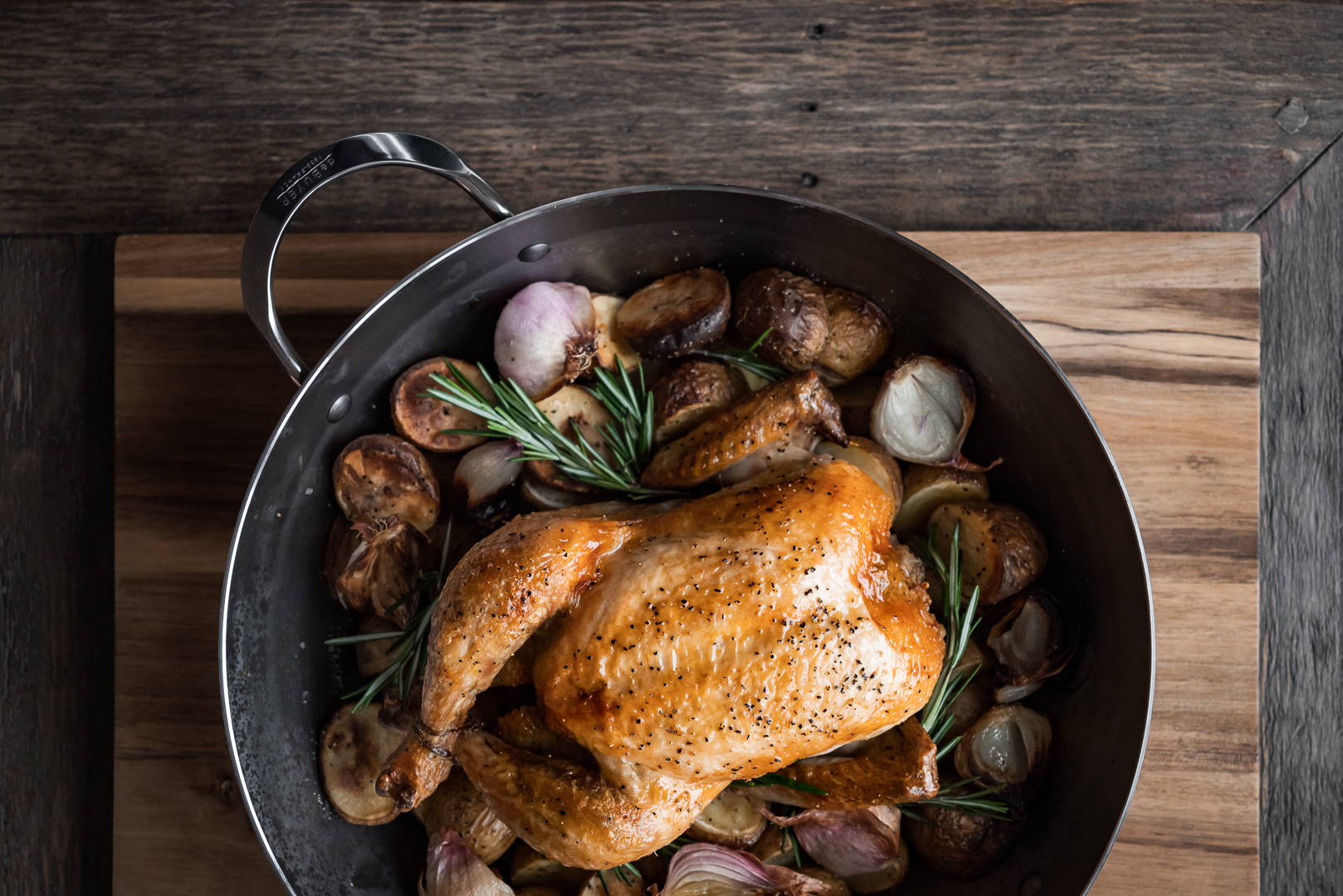 Roasting pans are not just for the holidays
If you think you're buying a roasting pan solely for big family gettogethers around the holidays, think again! Roasting pans are a multipurpose, year-round kitchen essential. They can be used on both the stovetop (with some exclusions) as well as in the oven and even on the grill. The name 'roasting pan' implies that you use them to roast foods, but you can also use them to braise your favorite short ribs, make your grandma's famous gravy recipe, whip up some homemade green chili enchiladas, try out a new lasagna recipe, or use as a water bath when baking a strawberry cheesecake. Roasting pans tend to be on the larger side making them ideal for pulling out anytime you need to make a bigger dish for a dinner party, family gettogether, or your next football watch party. If you're not sure what to make, this delicious Pot Roast recipe is a crowd pleaser! There are, however, smaller options that are great for everyday use for smaller meals or side dishes. You'll find yourself reaching for your roasting pan for simple weeknight dinners, holiday feasts, or romantic date nights for two – the possibilities are endless.


This cookware isn't just for cooking, it can complete any table scape
Do you want your table scape to be just as immaculate as the food on it? de Buyer Copper pans are the go-to pans to impress any guest. Made of 90% copper and 10% stainless steel, these pans are not only indisputably beautiful, but the quality is incomparable. This line gives any cook perfect control over their food with a pan that will rapidly react to changes in temperature while protecting foods against the elements of copper. Versatile for any recipe from a whole roasted fish to the perfect side dish, these pans with their copper construction and brass handles will be an absolute showstopper for your next dinner party.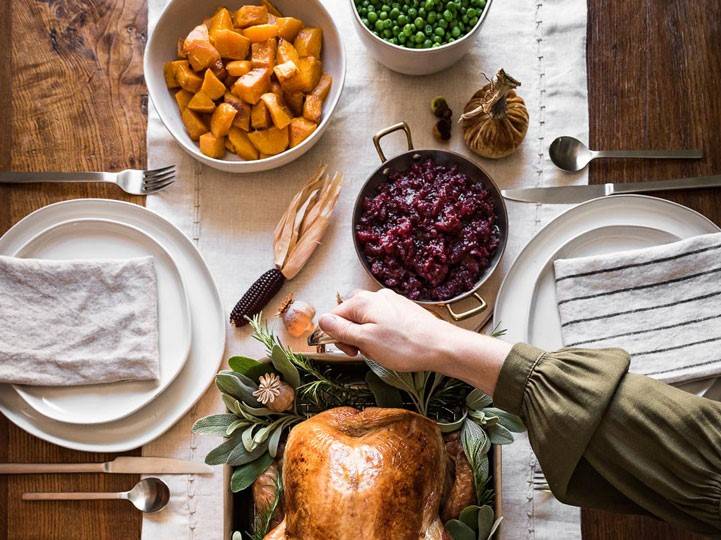 ★SHOW US HOW IT TURNED OUT★
Did you try any of these ideas? Post a photo of the meal you made on Facebook or Instagram with the hashtag #DBrecipe ... Don't forget to tag us! @debuyerusa
Not on socials? No problem. Send us your photo by email to dbinsider@debuyer.com