Although de Buyer products are made in France, we love that our cookware is so often used to cook foods from so many different types of cuisines, from all over the world! We wanted to learn more about how de Buyer plays a part in your family's feasts, holidays and traditions, so we chatted with Maggie Zhu of Omnivores Cookbook to learn more about Lunar New Year on February 1st.
Maggie is New York based foodie, originally from Beijing, who share delicious recipes, tips and tricks about modern Chinese Cooking. Let's dive in!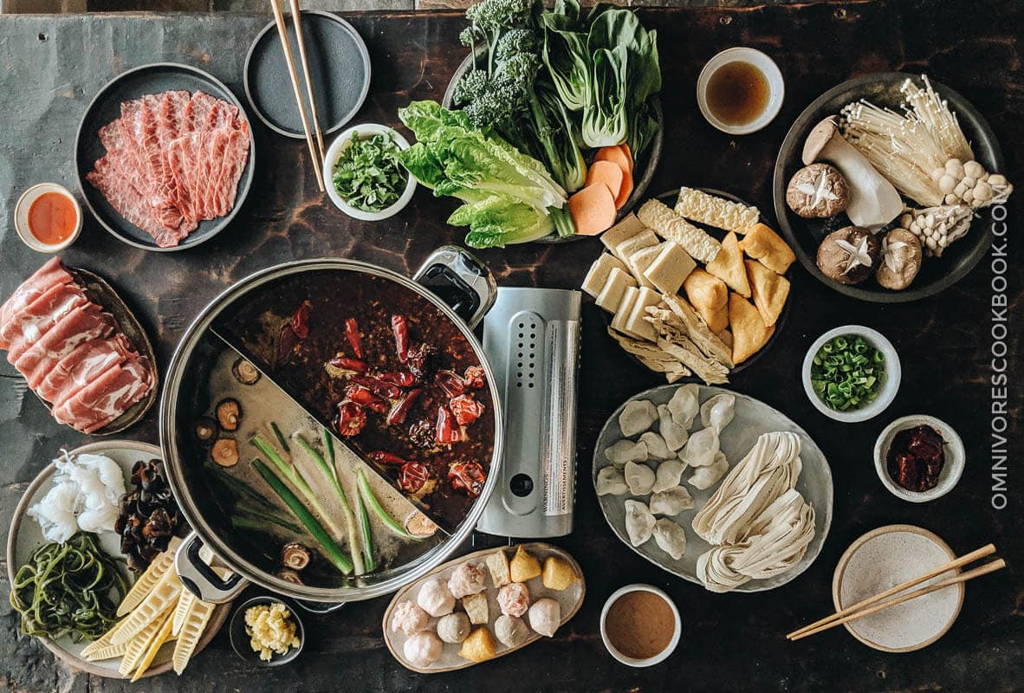 Lunar New Year is the most important holiday in China and many other Asian countries. It's comparable to Thanksgiving, a holiday where all family members would travel and gather together to celebrate, even if they live scattered all across the country.


How is it celebrated and what are some traditions?
Lunar New Year is a week-long holiday and the celebrations start on Lunar New Year's Eve. All events carry a significance and are celebrated with good intention and well wishes for the coming year. One of the main events throughout the week is cooking and sharing many dishes with your family and loved ones. Some other celebrations and traditions include launching fireworks, watching the lion dance, exchanging red pockets stuffed with money to represent prosperity, large gatherings and markets at parks where you can enjoy food and performances, and more!
Lunar New Year is a very family oriented and food-centric holiday. One of Maggie's favorite family traditions and memories is having her whole family gathering together on Lunar New Year's eve to make dumplings. Together they make fresh dough from scratch and prepare a variety of fillings. Each person takes turns rolling out the dough and wrapping the dumplings, which are then boiled in batches. They enjoy each other's company over a few hours while sharing the dumpling and watching programming of the celebrations on TV.
In Northern China, these boiled dumplings are the most important dish for Lunar New Year and an all time favorite of Maggie's! She compares these dumplings to a turkey on Thanksgiving. Try them out for yourself with her recipe for Chinese Dumplings.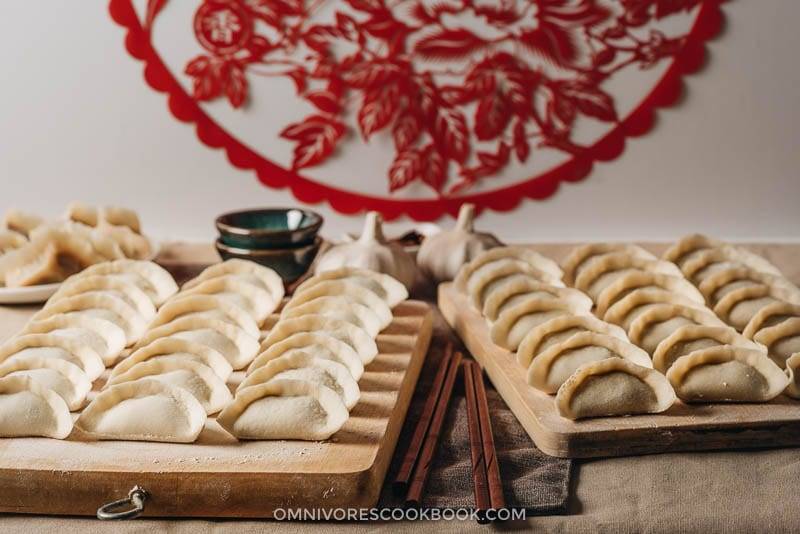 what are some other significant dishes?
Food is truly the most important aspect of Lunar New Year celebrations, and it is a tradition to cook many different types of dishes to share with your family and loved ones. The goal of the New Years feast is to offer a hefty but balanced menu with more hearty mains and lighter, veggie based side dishes. Some main dishes that are commonly served consist of meat or poultry, like this Cantonese Roasted Chicken. At least one dish containing a whole fish, like this Sweet and Sour Fish Recipe (just use the whole fish instead of fillets), is a MUST! This represents prosperity.
Some common sides and appetizers that are served include noodle dishes, like these Chinese Gravy Noodles, which are served to represent longevity. Dumplings often represent family reunion and wealth, as their shape resembles gold coins used for money in ancient China. And for dessert, in some regions, mochi rice balls stuffed with sweet fillings are commonly served to represent family gatherings.
There are so many options of dishes you can serve, each with their own significance. You can find a whole menu guide on Maggie's blog, but here are just a few additional ideas of what to prepare for your Lunar New Year feast!
Hong Shao Rou(Red Braised Pork Belly
Happy Lunar New Year and Happy Feasting!