Our Valentine's Day gift to you and your sweetie... a V-Day Giveaway!
Chef Danielle Sepsy, a finalist on
The Big Brunch
appeared on Good Day New York to make a delicious aphrodisiac brunch that can easily be created at home for you and your valentine! Watch the video below to see her make a
Chocolate Covered Strawberry Baked French Toast
and scope out the yummy prizes that you could win when you sign up for this giveaway!
Follow @debuyerusa on Instagram
Like the recent Giveaway post and tag your valentine in the comments
Fill out the form below to sign up for our Newsletter!
*Submissions will be accepted through Sunday 2/19/23 at 11:59pm CT
*By submitting an entry you agree to receive email communications from de Buyer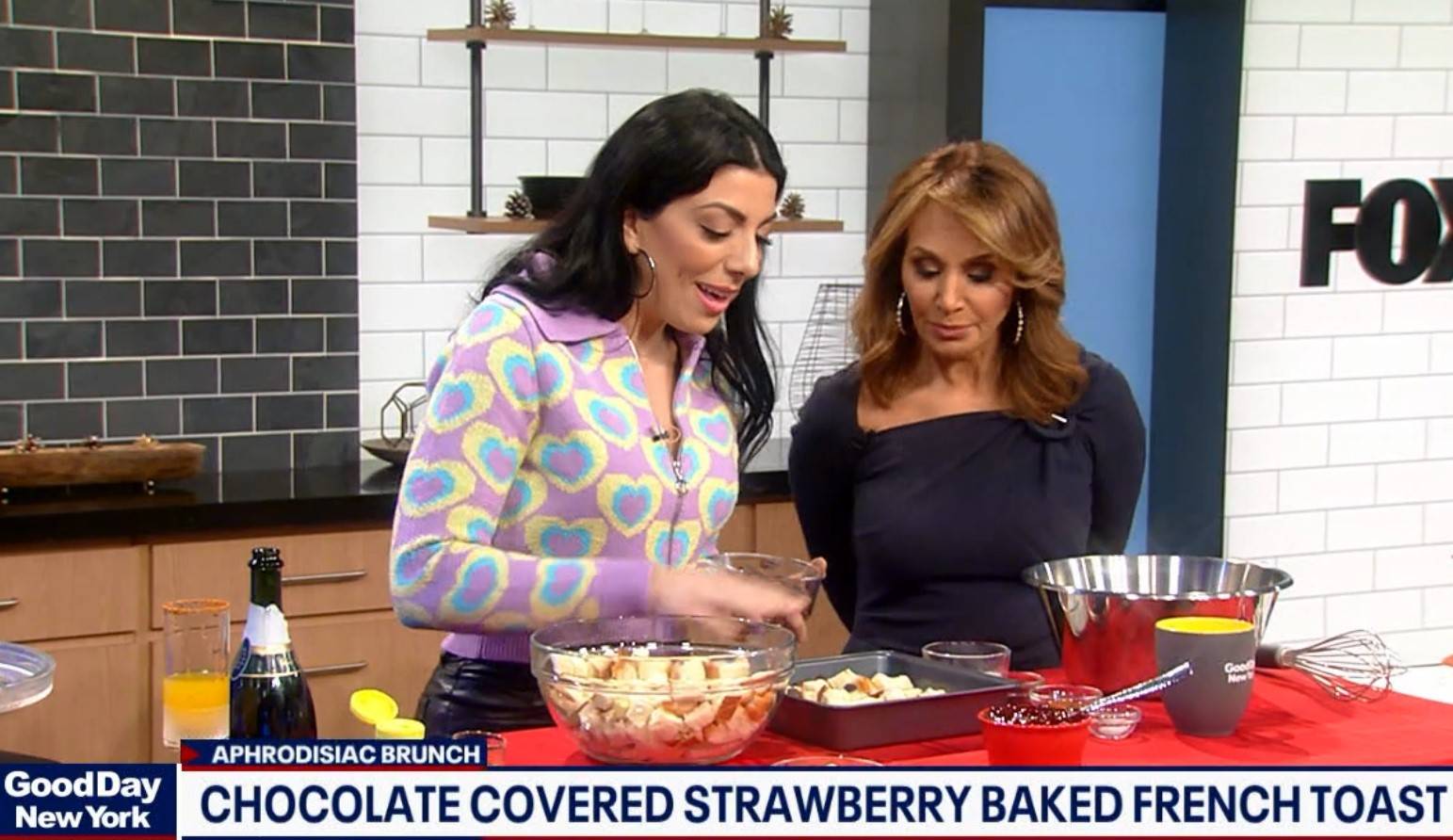 The selected winner will receive:
The Valentine's day brunch kit
All the items that Chef Danielle Sepsy uses to make her
Chocolate Covered Strawberry French Toast recipe on Good Day New York:
- 11" Stainless Steel Mixing Bowl
$280 value + free shipping
Check out your prize in action
with chef danielle sepsy on Good day new york


Check out some of our recipes
Find Chef Danielle's recipe for Chocolate Covered French Toast and more delicious treats that you can make for your Valentine!
Share your own tips, suggestions, and recipes at our Facebook Group: de Buyer Enthusiasts!

Don't want to wait? Shop these items