november giveaway [closed]
Just in time for Thanksgiving and all the upcoming holidays, you can enter for a chance to win one of our newest products: the AFFINITY 5ply Stainless Steel Roasting Pan! This beautiful roasting pan will be your handy helper for roasts, casseroles, cobblers, and so many other delicious dishes.
Follow @debuyerusa on Instagram
Like the recent Giveaway post and tag a friend in the comment section
Fill out the form below to sign up for our Newsletter!
*Submissions will be accepted through Sunday 11/13/22 at 11:59pm CT
*By submitting an entry you agree to receive email communications from de Buyer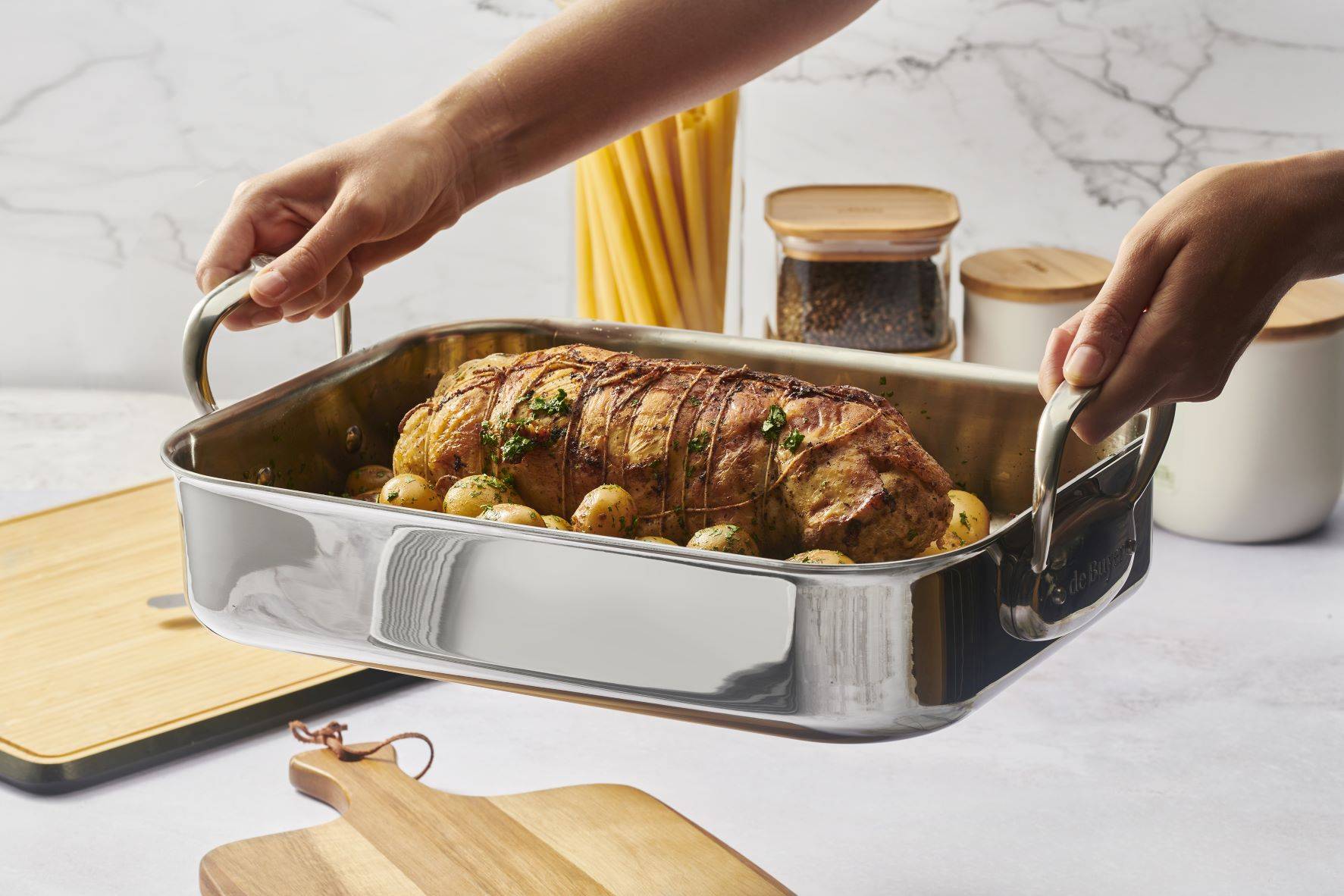 The selected winner will receive:
AFFINITY stainless steel roasting pan
Your search for the perfect roasting pan is over. With function and beauty, the AFFINITY Stainless Steel Roasting Pan goes seamlessly from kitchen to table. Serve your main dish in the this roasting pan and let it be the centerpiece of your tablescape. It'll even come in handy to cook side dishes, mains, and desserts to perfection.
$360 value + free shipping


Check out some of our recipes
Check out the variety of delicious recipes we have shared on our blog and try them out for yourself! Here are some that would pair well with the AFFINITY Roasting Pan.
Share your own tips, suggestions, and recipes at our Facebook Group: de Buyer Enthusiasts!

Don't want to wait? Shop Roasting pans now