Roasting pans are without doubt an essential kitchen item, especially for holidays. They are also versatile for year-round use that come in a variety of shapes and sizes. This is a complete buying guide to simplify which de Buyer roasting pan is right for your Thanksgiving, and seamless new addition to your kitchen.
The AFFINITY Stainless Steel Roasting Pan is the Roasting Pan that will be part of your family's Holiday traditions for years to come. Whether you're in charge of roasting the Thanksgiving Turkey, making the Hanukkah Brisket, or the glazed ham for Christmas - this beautiful stainless steel roasting pan will be the best sous chef to help make your feasts amazing. Place it right on the dining table from the kitchen and it let it be your table's centerpiece.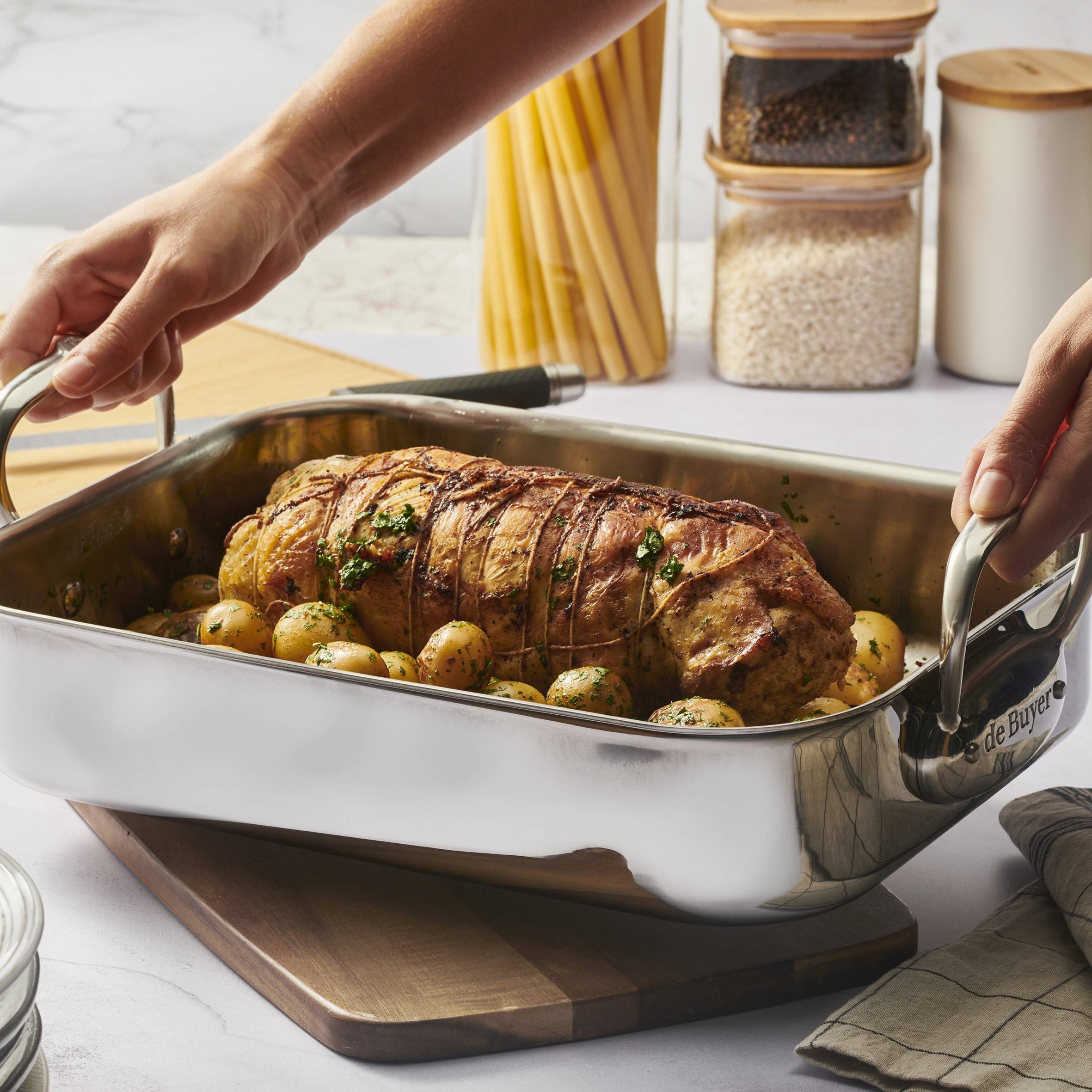 The MINERAL B Country Fry Pan with 2 handles will suit any smaller Thanksgiving feast. Cook a 5-10 pound turkey, for 4-8 guests, alongside some aromatics or potatoes for a whole meal in one pan. Made also of carbon steel, this pan heats up nicely, providing a nice sear on the stove before roasting in the oven. Feel like being adventurous? The high sides are ideal for frying... try making some fried turkey legs or sweet potato fries as side dish this year.
Let's talk about beauty! If your table setting is just as vital as the delicious food, you need beautifully designed cookware to wow your guests. The INOCUIVRE Copper Oval Pan will undeniably enhance any table scape. Not only are they stunning, but the quality is incomparable. Made of 90% copper and 10% stainless steel, this line gives home cooks perfect control with a roasting pan that offers excellent heat responsiveness. Take it out of the oven and place it right on the table - a feast for the eyes and tummies of your guests!
The smaller, but still mighty INOVUIVRE SERVICE Copper Round Pan is available in 4 sizes and will help you whip up the tastiest side dishes like, mac & cheese, cranberry sauce, or candied yams bringing a bit of elegance and flair to your Thanksgiving side dishes.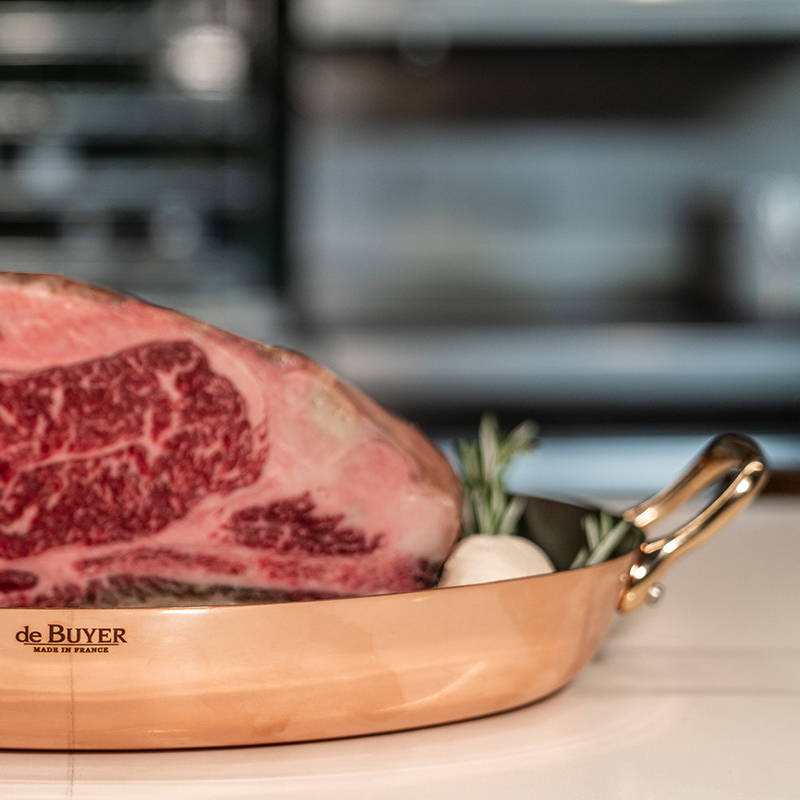 The Hostess with the Mostest
Are you a passionate home-cook, hosting the large Thanksgiving feast for the entire extended family? The MINERAL B Oval Roasting Pan is the pan you need! It's large cooking surface can cook a turkey up to 15 pounds, feeding 12-15 guests. The shorter sides bring direct heat closer to the surface of the turkey, allowing it to get that deliciously crispy skin that your guests will be fighting over. It's made of carbon steel making giving it perfectly even heat conduction and natural nonstick capabilities.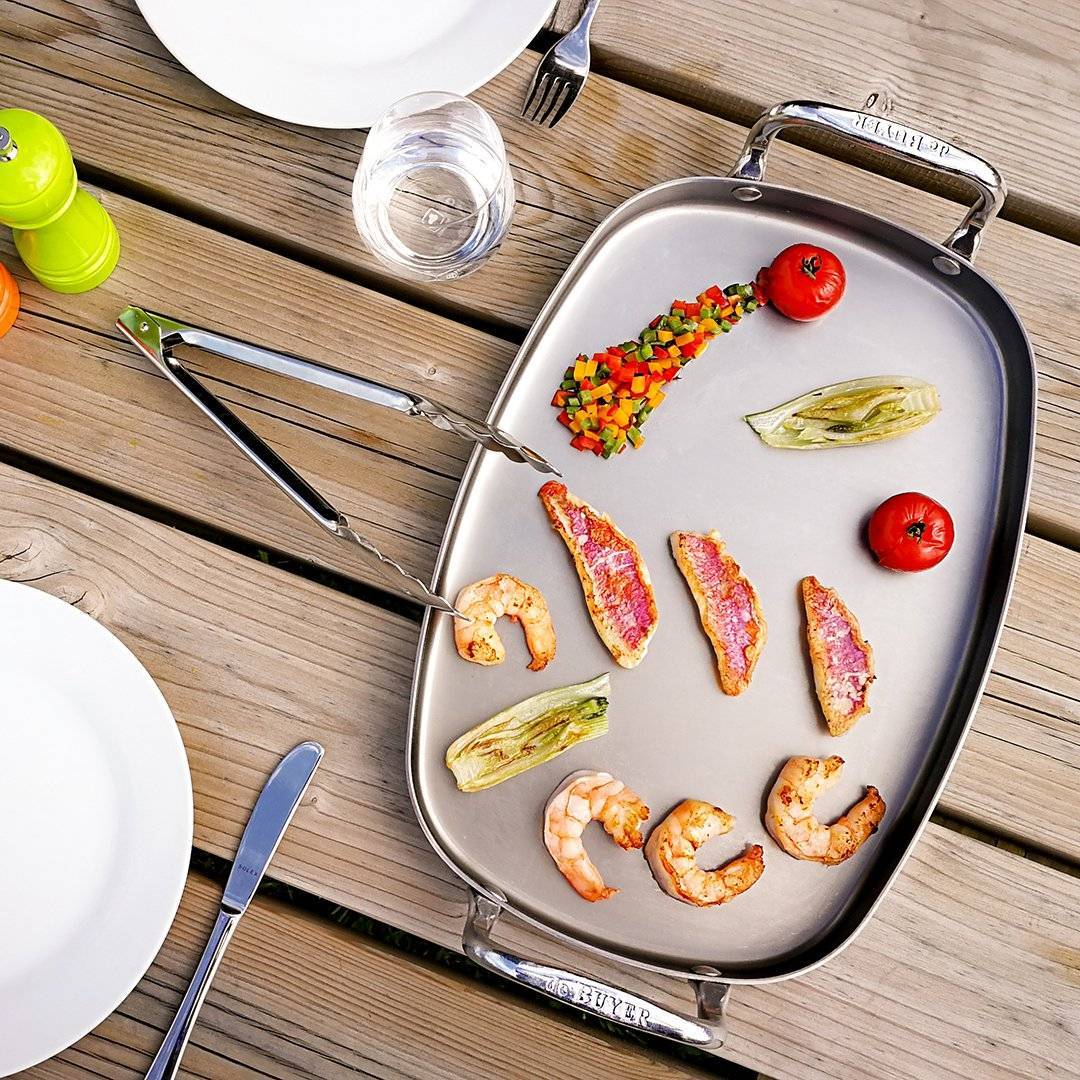 The Out-of-the-box thinker
If you're wanting to add something a little different to your kitchen repertoire, don't overlook the MINERAL B Paella Pan. We all know this pan is great for making paella, but it'll become your new go-to multipurpose pan. For Thanksgiving, the Paella Pan can roast a small turkey between 5-8 pounds for 4-6 guests or could be used to make a variety of side dishes. This pan is the perfect size to use both on your stove and in your oven, making it ideal for that stovetop gravy made from pan drippings. Or you can skip the turkey and make some side dishes that your guests will be reaching for all night. Roast up some sweet potatoes, or make a green bean casserole in the MINERAL B Paella Pan.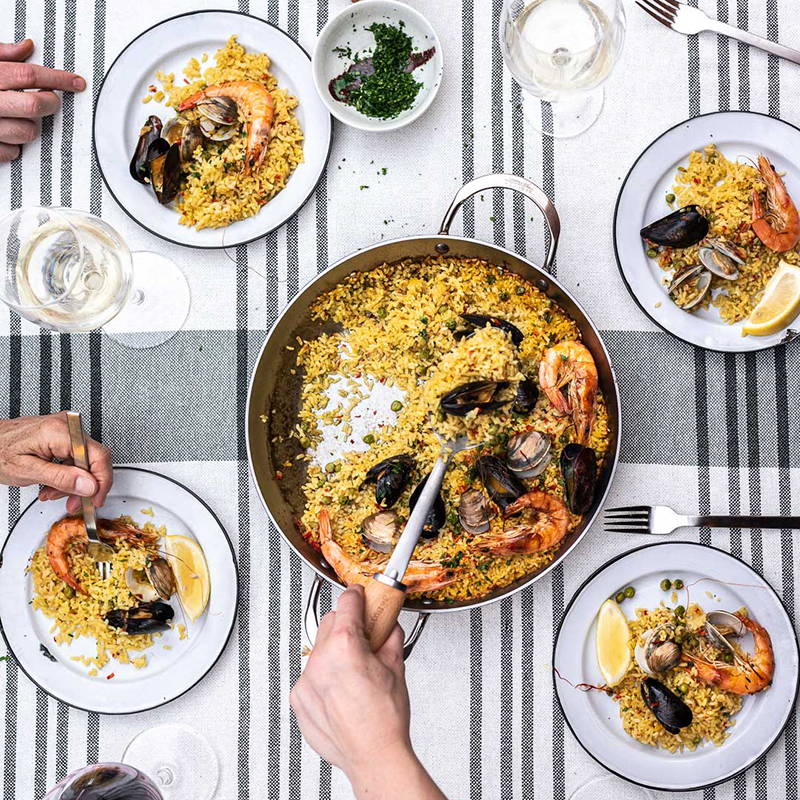 For the grill masters out there, the Blue Steel Perforated Outdoor Fry Pan cooks smaller 4-8 pound birds, for 2-5 guests, to perfection with a smoky, lightly charred outside and juicy, tender inside right on your grill. You shouldn't have to miss out on your favorite flavors just because Thanksgiving turkeys are usually roasted! Give it a try and surprise your guests with something different.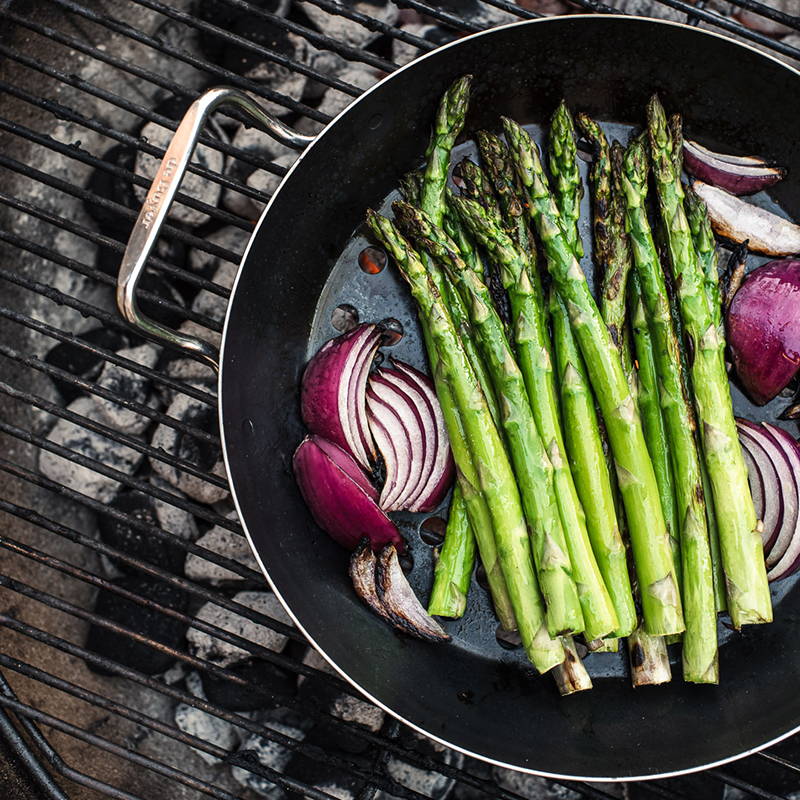 Need some more inspiration for what to do with your roasting pan?
Check out our perfect pot roast recipe!