Is Carbon Steel Cookware safe for cooking?

Homemade tortillas are the ultimate addition to any Mexican dish. In fact, tortillas make an excellent basis for all kinds of meals. They're delicious, can hold a wide variety of foods, and, best of all, they're super easy to make! Why settle for store-bought tortillas when you can easily and inexpensively work this magic at home?

Making homemade tortillas that accentuate your heavenly dish requires a humble mix of art and science. First, you must measure the mixture of water and masa just right to make the dough the right consistency. Then you'll need the right equipment to make perfect tortillas every time.
But what is the right cookware for homemade tortillas? Keep reading to find out the best equipment to make the perfect tortillas.
Related: Saute Pan Buying Guide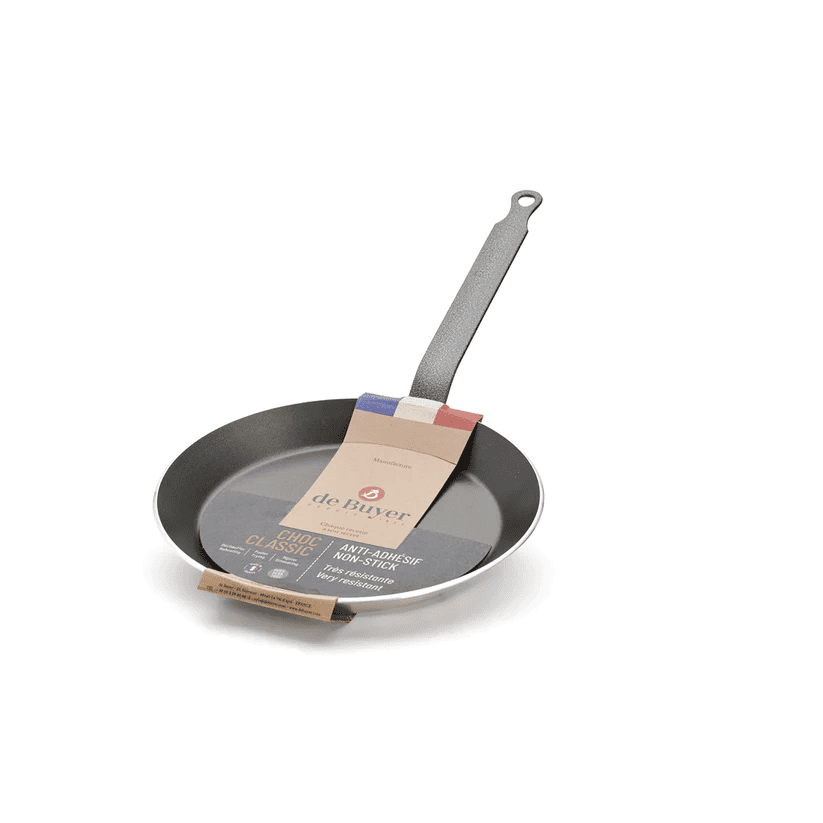 Again cooking the perfect tortillas is an art, and if you don't have the skills to fix tortillas, you mess up every time, even with the right cookware. Below are the steps required to make flour and corn tortillas.
To make tortillas from home, it's best to have a mixer with a dough hook to mix the dough Now, you'll need these ingredients for flour tortillas:
3 cups of flour
1 cup of warm water
1 teaspoon of salt
1 teaspoon of baking powder
⅓ cup of cooking oil
After you grab the ingredients, mix the dry ingredients first in a bowl. Next, add the dry ingredients with the wet ingredients into the mixer.
Run for one minute until the mixture forms into a ball. Now add flour onto your surface and divide the dough into sixteen pieces.
Form each piece into a ball and flatten them out with the palm of your hand. Before cooking, let the mixture rest for fifteen minutes.
After resting, grab your frying pan and heat it on medium heat. After the oil is hot, add in the dough and allow each side to cook for one minute.
The tortillas should be a nice golden color with a few brown spots. If they burn too fast, then turn your stove down a bit. Once the tortillas are done, place them on a paper towel to rest.
Corn tortillas are considered healthier than flour, and many people prefer the taste over them. If you're one of those people, here are the steps to make perfect corn tortillas.
This recipe for corn tortillas comes from simplyrecipes.com. For the dough, you'll need two cups of masa harina and 1 ½ to two cups of warm water. In a mixer, stir the ingredients together.
Once done, let it sit for about five minutes. Next, you knead the dough and form them into sixteen pieces of balls. Finally, press the balls into two plastic sheets to create a tortilla shape.
Now it's time to heat the pan and cook the dough. You should cook both sides of the dough for one minute and place the tortillas to the side once done.
Related: Fajitas Recipe by Nicolas Rieffel
The Best Cookware for Making Tortillas

With your newfound knowledge of how to make tortillas, you need the right cooking equipment. Below are the best tortillas pans to have.
MINERAL B Carbon Steel Crepe & Tortilla Pan

The
Mineral B Carbon Steel
Crepe & Tortilla Pan has an 8.3 in-cooking surface, making it the perfect fit for fixing tortillas. The 9.5 pan is made from 99% iron and 1% carbon material providing a natural taste for your food.
Furthermore, the pan's heat conductivity makes it easier to season without worrying about food sticking. This allows you to add more flavor to your tortillas and other dishes you decide to cook.
Lastly, the handle has a beautiful french riveted design allowing an easy hold and a tight grip. With this pan, you can surely enjoy the tastiest homemade tortillas for every Mexican dish.
Blue Carbon Steel Crepe & Tortilla Pan

Blue steel pans are perfect for dishes that require searing and caramelizing. It's also great for making homemade tortillas.
You can perfectly cook tortillas with our Blue Carbon Steel Crepe & Tortilla Pan. It is also excellent for when you want to reheat your tortillas instead of using a microwave.
The seven-inch pan provides a 5.5-inch cooking surface, allowing food to fit nicely. In addition, the traditional french handle protects your hand from getting burned. Lastly, the pan's size is great for making pancakes in the morning for the whole family.
CHOC INTENSE Nonstick Crepe & Tortilla Pan

It's nice to have a large pan that lets you easily slide food off when you're done cooking. Our Choc Intense Nonstick Crepe & Tortilla Pan allows you to do just that.
The 8.75 pan allows you to cook multiple items at one time. If you like, you can cook two tortillas at a time.
In addition, the pan has a 5-layer PTFE coating, preventing food from sticking to the surface. Lastly, this pan is suitable for all heating sources except induction.
CHOC INDUCTION Nonstick Crepe & Tortilla Pan

Receive all the benefits of traditional nonstick pans with induction features with our Choc Induction Nonstick Crepe & Tortilla Pan. This 10.25-inch pan makes it a breeze when cooking tortillas, crepes, pancakes, and eggs. Also, the clean-up process will be simple thanks to the PFOA-free cooking surface.
When making tortillas, you will need the perfect utensils to help flip them when cooking. Our B Bosis Large Spatula will make it easy to flip tortillas, burgers, and veggies while cooking. Also, the handle provides an excellent grip, letting you serve food right onto people's plates without worrying about it dropping onto the floor.
Frequently Asked Questions

Do You Cook Tortillas on High or Low Heat?

It is best to cook tortillas on medium-low heat. This will prevent the tortillas from burning too quickly or falling apart while cooking.
Is There an Alternative to a Comal?

If you don't have a comal at home, you can use a grill, cast iron plate, or nonstick pan to make tortillas. These cookwares will still evenly heat the tortillas to help them come out perfectly.
How Do You Heat Tortillas Without Sticking Them?

Consider this method if you're trying to reheat tortillas and prevent them from sticking. Moist two paper towels and add the tortilla in the middle. Put it in the microwave for 20-30 seconds.
How Do You Cook Tortillas on the Stove?

To cook tortillas on the stove, heat your pan until it's warm. Next, place the tortilla on the pan and let them brown on both sides. Once done, set the tortilla to the side to rest before serving.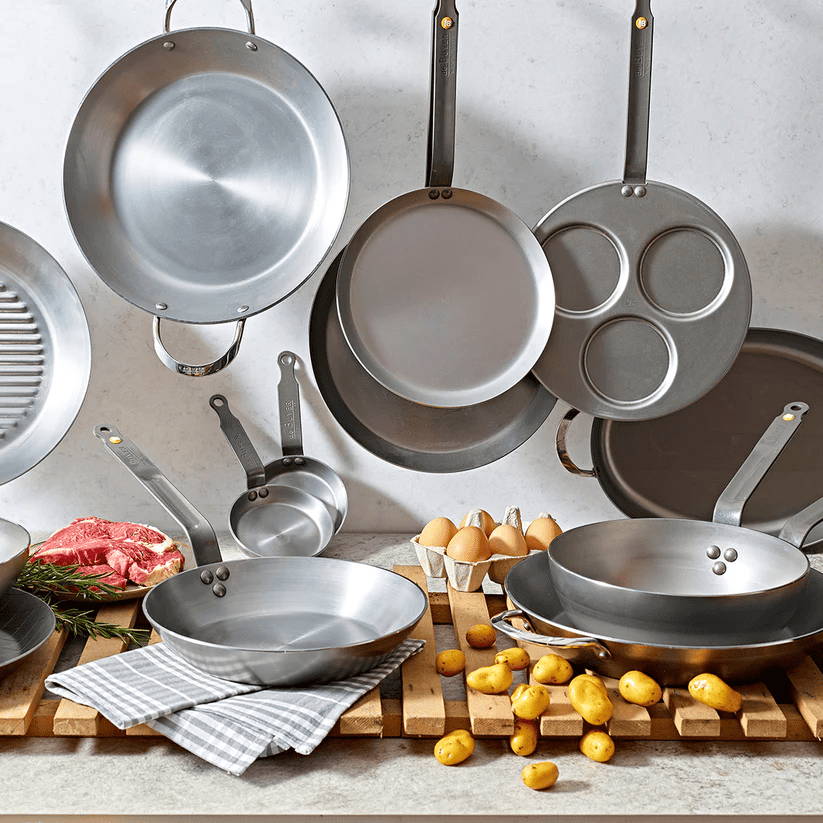 Consider One of These Tortillas Pans To Make Perfect Tortillas Every Time

After knowing how to make homemade tortillas and having equipment options, there is only one thing left to do. Review this list and decide which one is right for you. Every one of these pans is perfect for making tortillas, crepes, pancakes, and more!