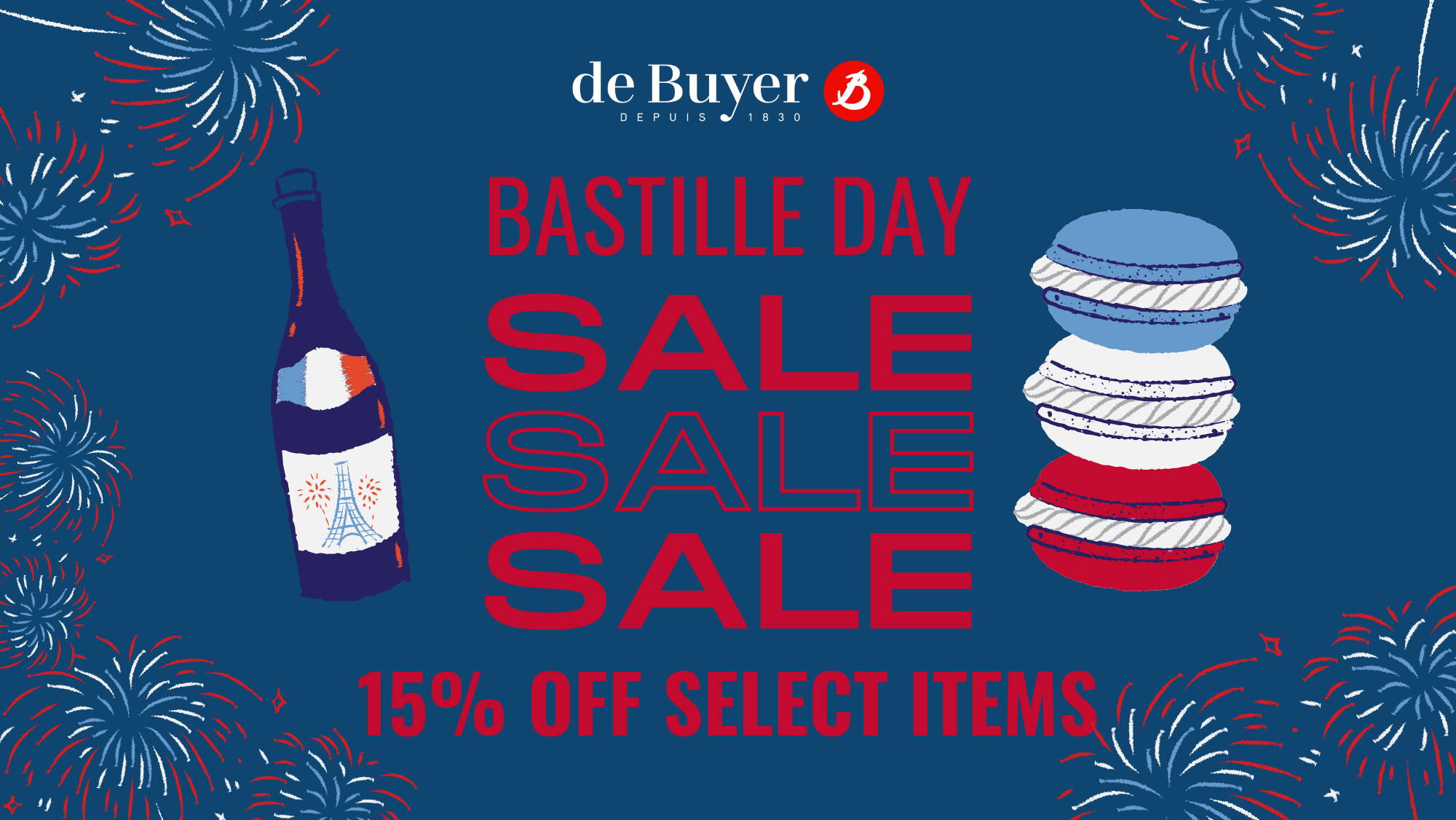 Bastille Day is on July 14th - a holiday celebrating France!
Join us in celebrating our French heritage with 15% off some of BEST French-made cookware, bakeware and food prep utensils.
*Ends tonight at 11:59PM CT

With more than 15,000 Five-Star reviews, our Mineral B Carbon Steel products are the perfect fit for any kitchen. Make a great gift for a friend or family member, or add to your arsenal with our variety of shapes, sizes, and specialty pans made of carbon steel, even offering oven and grill-safe options!
The Mineral B Carbon Steel Collection is made in France and made to last for generations to come.
*Mineral B PRO not included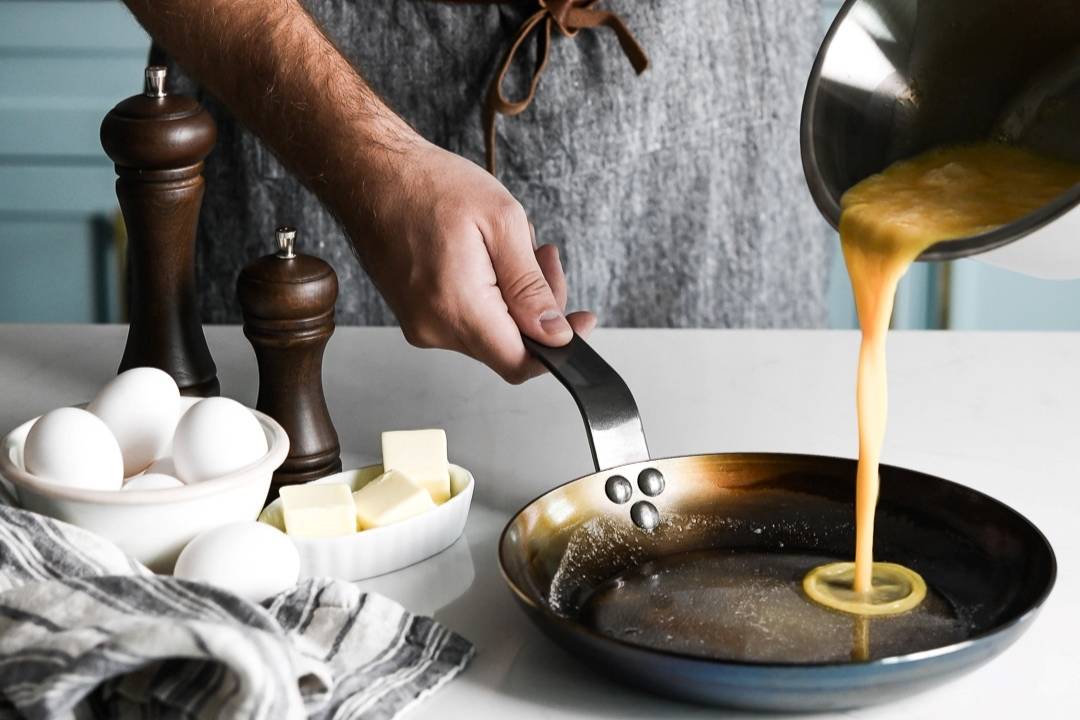 15% off Mineral B Carbon Steel
affinity 5-ply stainless steel
de Buyer's 5-ply Stainless Steel, The AFFINITY Collection embodies French elegance. The mirror-polished exterior adds beauty to your kitchen, while the 5-ply aluminum core technology offers excellent heat conductivity and control to cook any food to perfection. With a variety of shapes and sizes, the AFFINITY Collection is perfect for everyday use, and goes seamlessly from kitchen to table. Made in France.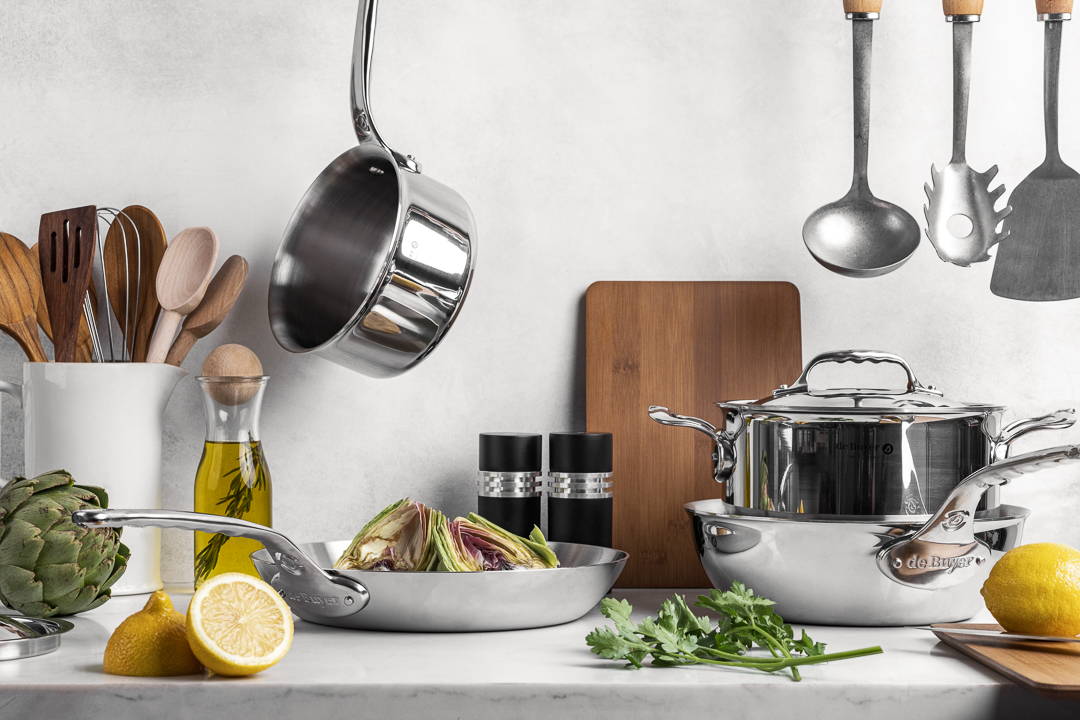 15% off Affinity 5-ply stainless steel
Splurge on some of the most beautiful and versatile copper cookware out there. Our Prima Matera Collection is one-of-a-kind, offering induction-ready capabilities. If you're not cooking on an induction stove, the same beautiful styles are offered as non-induction copper as well. All of de Buyer's Copper cookware is made of 90% copper, with 10% stainless steel as the inner lining, so you can cook with the perfect temperature control in heavy-duty, yet eye-catching cookware. 100% made in France.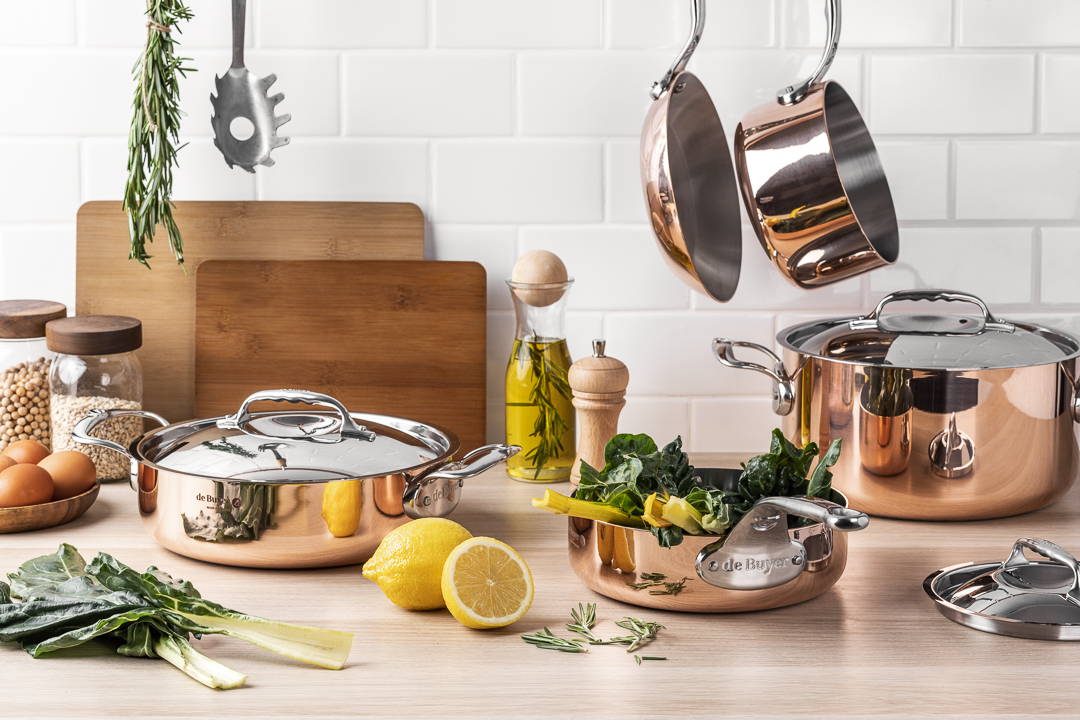 15% off Prima Matera Copper

air system perforated bakeware
The AIR System Collection of perforated bakeware was created in collaboration with Valrhona's l'Ecole du Grand Chocolat to give bakers the perfect bake for every tart, pie, quiche, etc. that they make. The micro-perforations allow steam to escape while distributing heat evenly while baking, resulting in a perfectly crispy crust with a soft center. Made in France.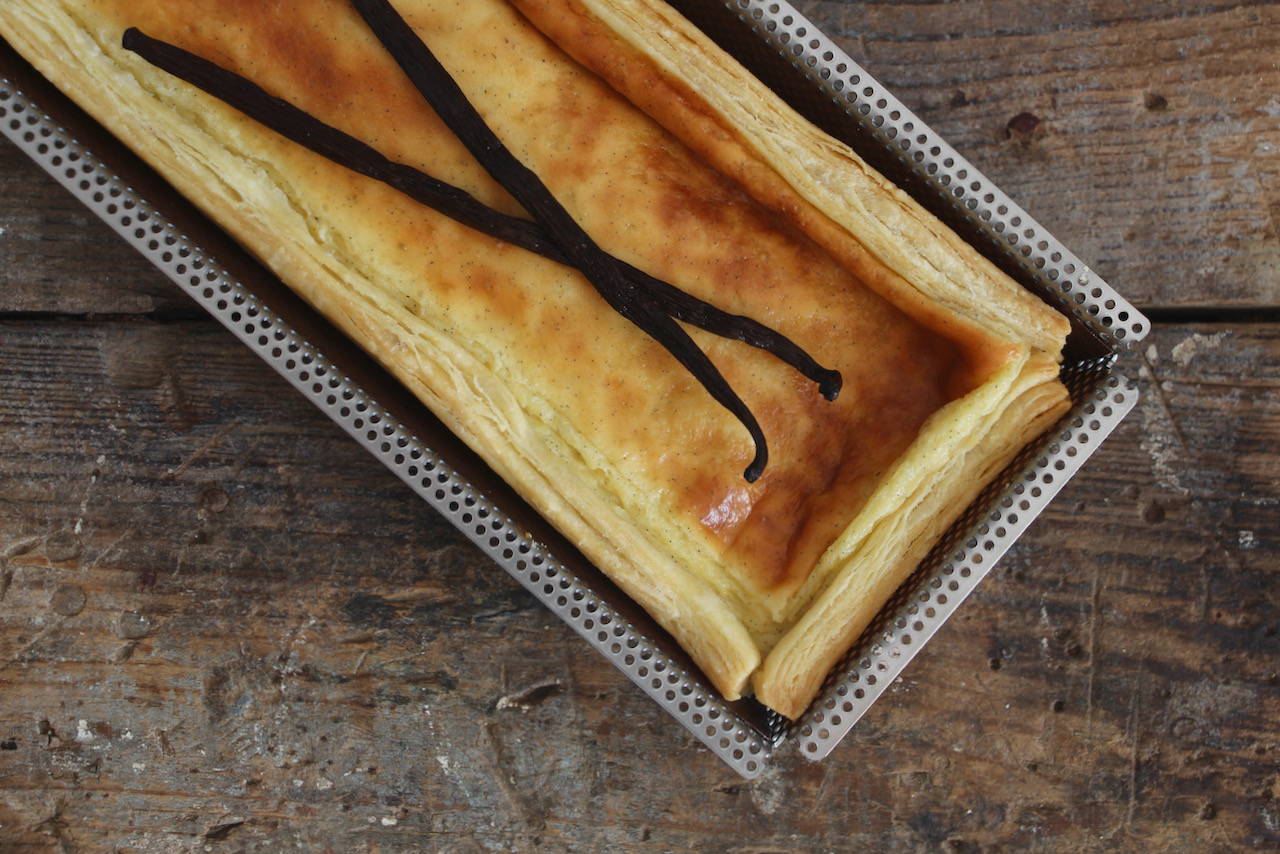 Mandolines: One of the most overlooked and most helpful tool you can have in your kitchen! de Buyer mandolines are easy and safe to use, with a protective pusher included, and a non-slip grip and base. These tools can do just about anything, and help to make any job faster and easier. Quickly whip up a charcuterie board for your next apéro, make waffle fries, or simply slice up veggies for snacks or burger toppings. The possibilities are endless! Made in France.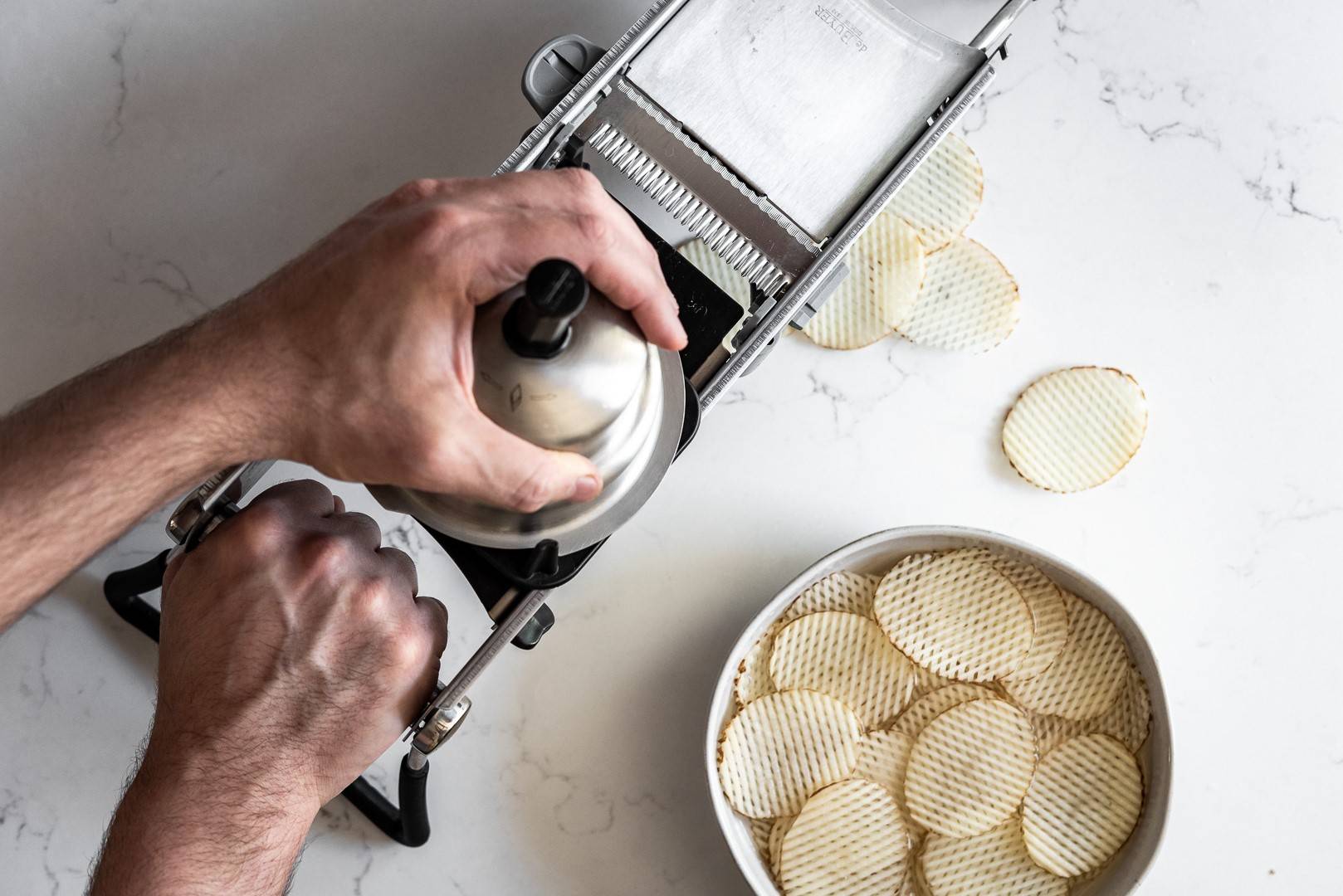 happy bastille day! Joyeuse Fête nationale! Bon 14 Juillet!