Discover de Buyer's Stainless Steel Cookware For A Perfect Meal, Every Time.
Stainless steel cookware is the ultimate kitchen tool. It is sturdy, durable, and resistant to corrosion, making it a wise investment that will last for many years to come. The smooth, non-reactive surface of stainless-steel cookware is perfect for cooking all foods, and it is easy to clean and maintain. Considering its compatibility with all heat sources, including induction, and its ability to withstand high oven temperatures, stainless steel cookware is a versatile and practical choice for the modern chef.
WHY WE LOVE IT:
- Versatile
- Resilient
- Non-reactive
- Multi-Ply Construction
- Practical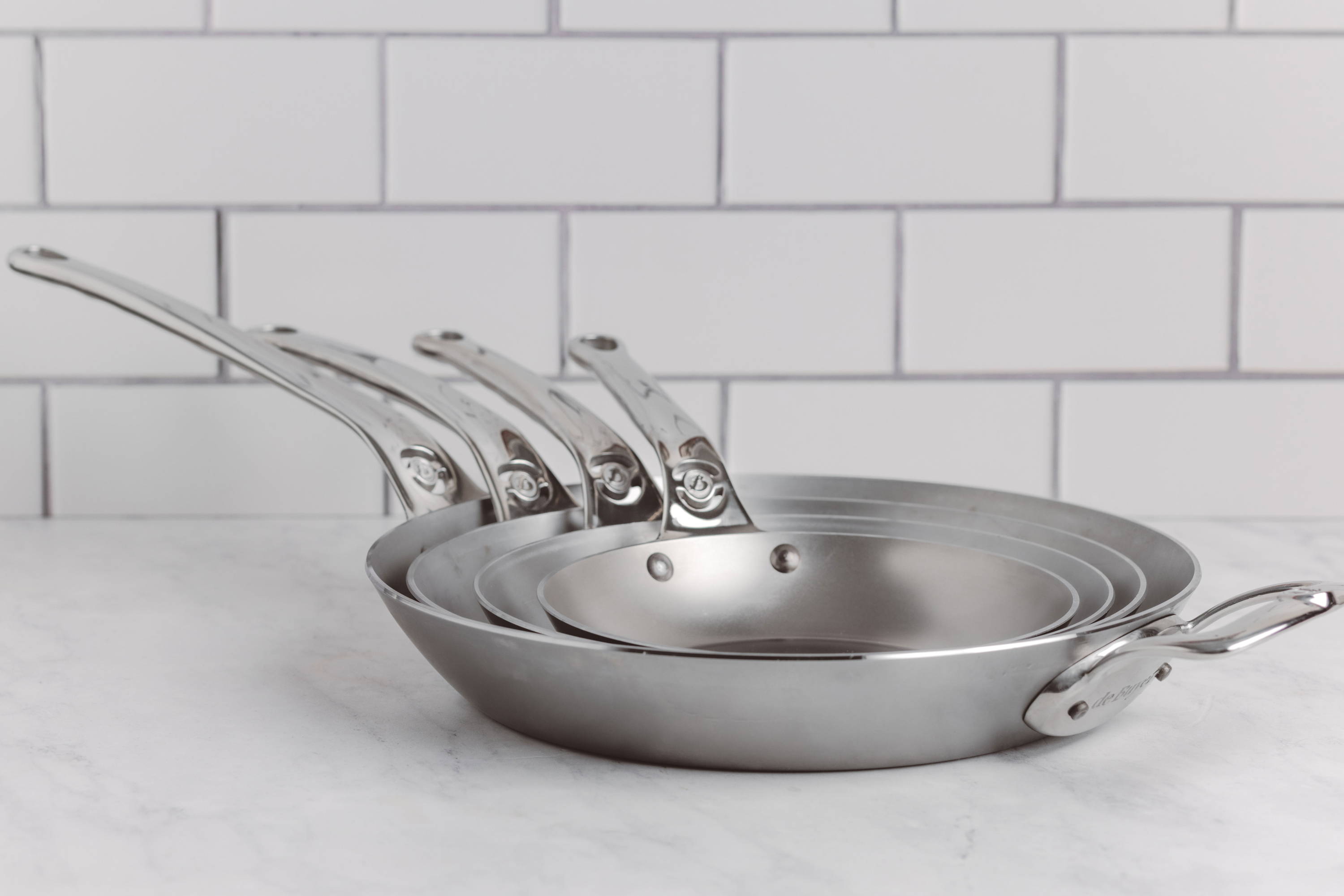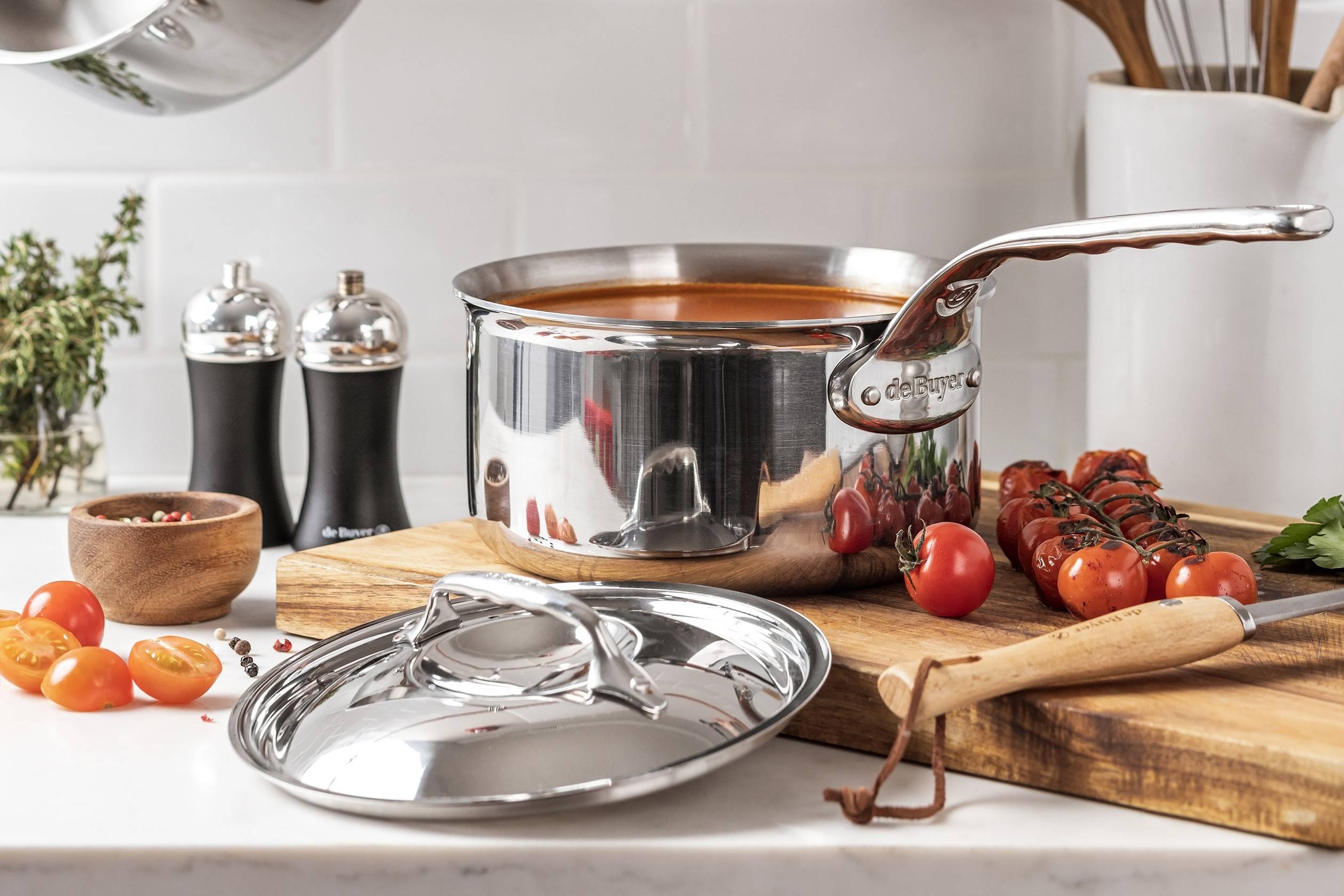 The AFFINITY collection embodies French elegance. With its beautifully polished exterior, the sleek 5ply stainless steel body offers excellent performance and precise temperature control for uniform cooking, performing similarly to copper cookware.
5-ply construction, means there are 3 layers of conductive aluminum sandwiched between 2 layers of high-quality stainless steel. This creates cookware that heats quickly, and allows for efficient and homogenous cooking. Its ability to handle low to high heat cooking makes it perfect for searing and browning meats and seafood, or caramelizing.
The ALCHIMY collection is tastefully crafted with a brushed finish, and is easy to clean and mark resistant. It was created to honor the centuries-old collaboration between de Buyer artisans and world-renowned chefs. It combines the requirements of professional chefs and the needs of everyday cooks.
The ALCHIMY line features a 3-ply construction of 18/10 stainless steel, a heat conductive aluminum middle layer, and a durable and induction-compatible exterior. 3-ply stainless steel construction allows for rapid heat conduction and reactivity. This makes it great for searing meats and seafood and caramelizing foods. This collection offers even heating and controlled cooking for hardy and delicate items alike.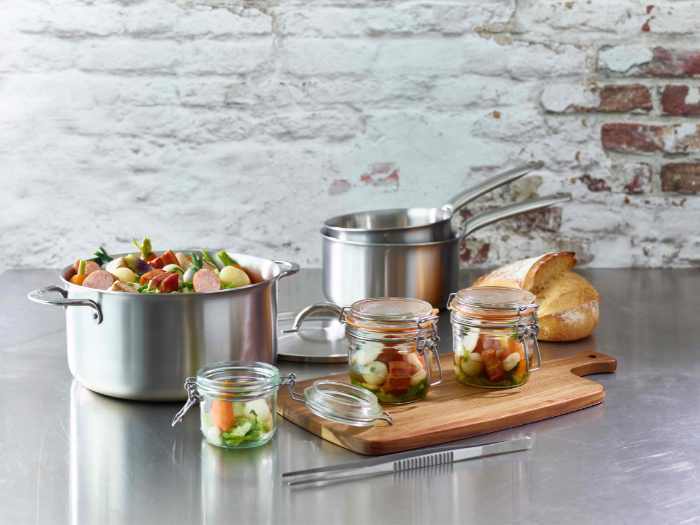 Try out some recipeS with stainless steel cookware
Check out the variety of delicious recipes we have shared on our blog and try them out for yourself!
Share your own tips, suggestions, and recipes in our Facebook Group: de Buyer Enthusiasts!