It's hard to believe that this year has flown by so quickly and that Thanksgiving is just around the corner.
Thanksgiving is, of course, all about giving thanks and being grateful for all that we have, but Thanksgiving is also about FOOD! It is one of our favorite things and we all gather together to feast on some of the most delicious dishes and desserts that we get all year.
We got together with The Spice House to bring you some of the best recipes for Thanksgiving side dishes, main courses, and desserts!

Now, if you combine The Spice House's amazing variety of seasonings and spice blends with de Buyer's high quality French-made cookware, you'll be volunteered to host Thanksgiving every year!
Like any dinner party, appetizers and side dishes are what set the stage for what is bound to be a delicious feast.
Starting off strong with a tasty twist on a classic - these
Easy Skillet Rolls with Porcini Sea Salt
will be ~rolling~ right off the dish and into people's plates because of how good they are.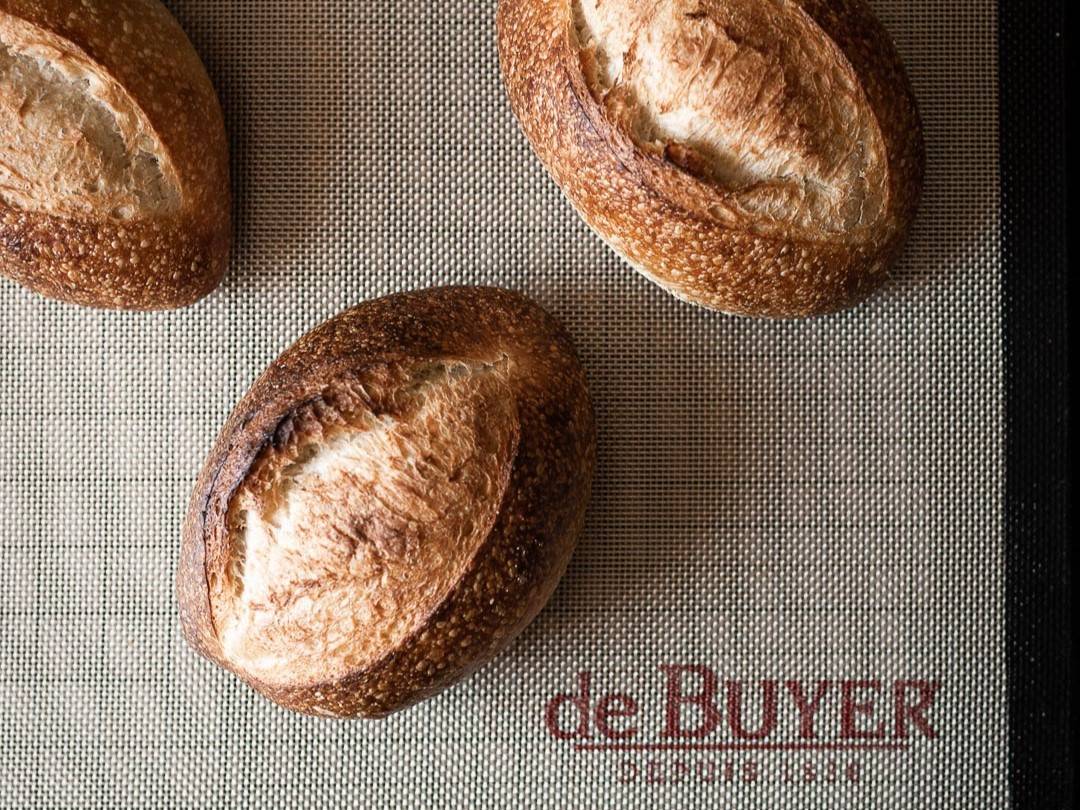 People will always argue over which side dish is the best, but it is no argument that the Turkey is that star of the show at any Thanksgiving table.
If you are in charge of roasting the Thanksgiving Turkey, then you better make sure you are stocked with the right tools. The right tools: the best recipe and the best cookware!
This year, pair together de Buyer's AFFINITY Stainless Steel Roasting Pan and The Spice House's recipe for The Perfect Turkey Brine using their Poultry Brining Blend.
Everyone always saves room for dessert on Thanksgiving, and for good reason! With traditional recipes like Classic Pumpkin Pie, and a twist on the classic apple pie, like this recipe for Hot Buttered Rum Apple Pie your guests will not only save room, but will even come back for seconds!
That's because your secret weapon will be de Buyer's Perforated Round Tart & Pie Mold. This Tart & Pie mold will give your holiday pies and tarts the most delicious crispy crust, thanks to the perforations that let steam escape while distributing heat evenly.
If you've been tasked with bringing dessert to the potluck, our Home Baking Box for Tarts & Pies is also a great tool and starter kit if your experience baking pies is not so extensive.
If you're not in the mood to make a crust, pie filling, and putting it all together, you should opt for our recipe for Apple Spice Cake - even without a traditional pie crust, the edges will come out crispy and delicious and it's sure to make your guests happy!
You can please your guests with pumpkin - a classic fall flavor! These Pumpkin Whoopie Pies with a Maple Cream Cheese Filling are a delicious twist on a classic dessert. Your side kick for this recipe will be our LE TUBE Pastry Press that'll make piping these pies into even portions so easy.
Whether you're hosting Thanksgiving dinner for your whole extended family, or are bringing a dish to a Friendsgiving potluck, any of these recipes made with de Buyer's high quality cookware are bound to earn you some brownie points!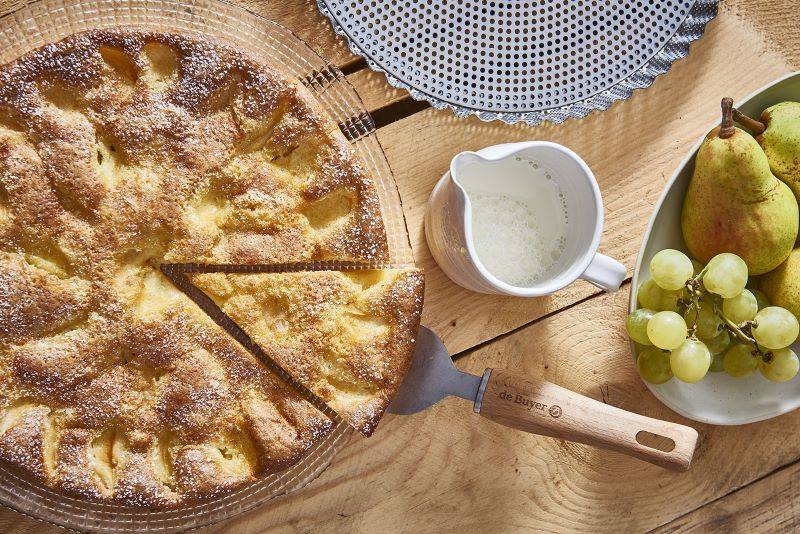 ★SHOW US HOW IT TURNED OUT★
Did you try any of these ideas? Post a photo of the meal you made on Facebook or Instagram with the hashtag #DBrecipe ... Don't forget to tag us! @debuyerusa
Not on socials? No problem. Send us your photo by email to dbinsider@debuyer.com