air system -perforated bakeware
Discover de Buyer's AIR SYSTEM Perforated Bakeware for a perfect bake, every time.
At de Buyer, high quality materials are at the heart of everything we do. Our goal is to provide you with products that elevate your experience and provide the best results for each of your recipes. Enter, AIR SYSTEM.
Our AIR SYSTEM Collection consists of tart rings, molds, baking sheets, and more. These products have been designed with groundbreaking technology, featuring micro-perforations that improve air circulation, and promote fast and even cooking while allowing steam to escape through the perforations for a deliciously crispy (but not dry!) result every time.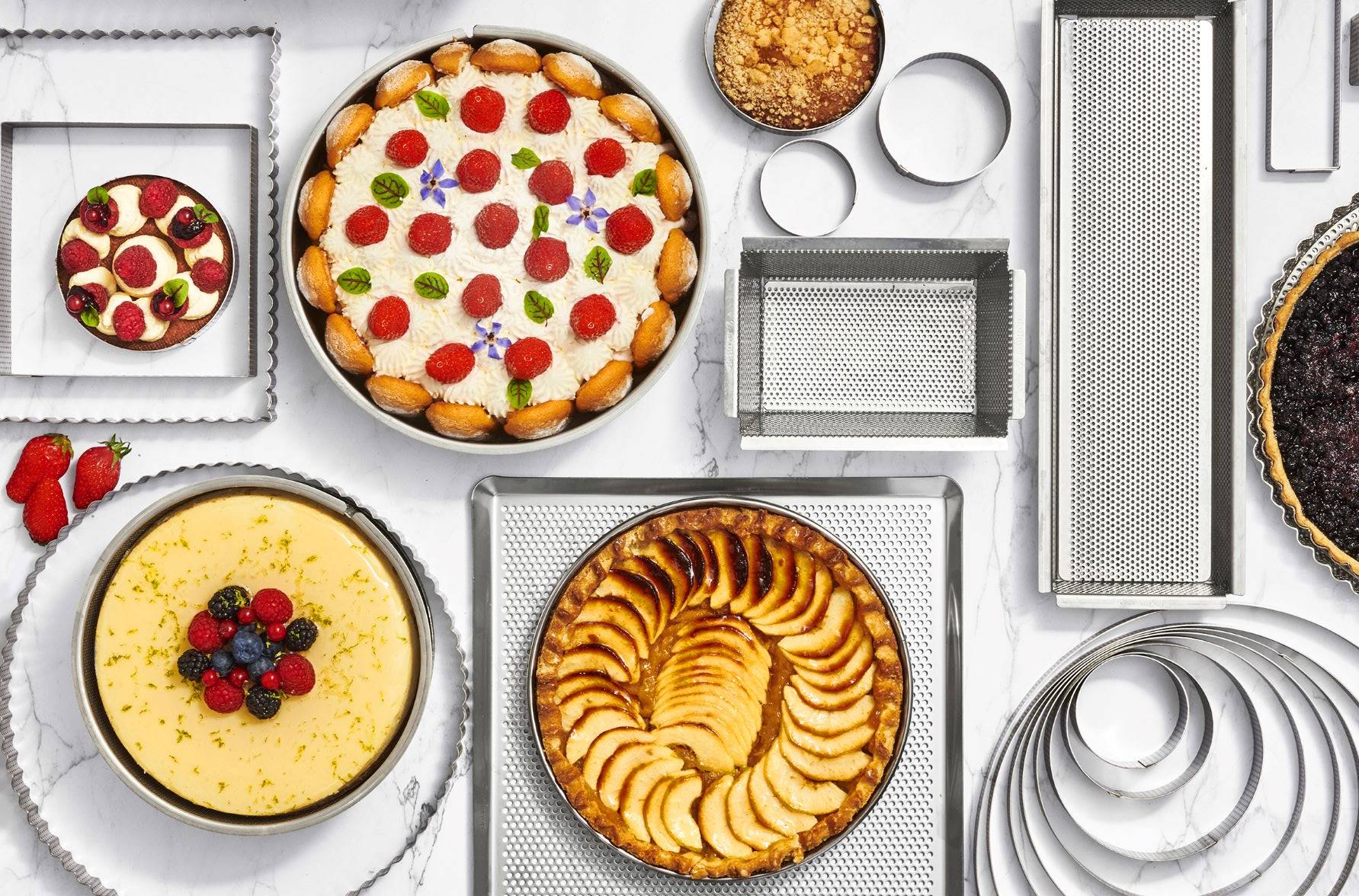 air system prodcut lineup
Whether you enjoy baking pies, tarts, breads, cakes, and so much more - the AIR SYSTEM has something that can make it better. Within the Collection, you'll find:
Tart & Pie Rings in a variety of shapes, sizes, and styles
Baking Molds with removable base - reusable baking paper included
Baking Sheets
Silicone Baking Mats
Baguette Pan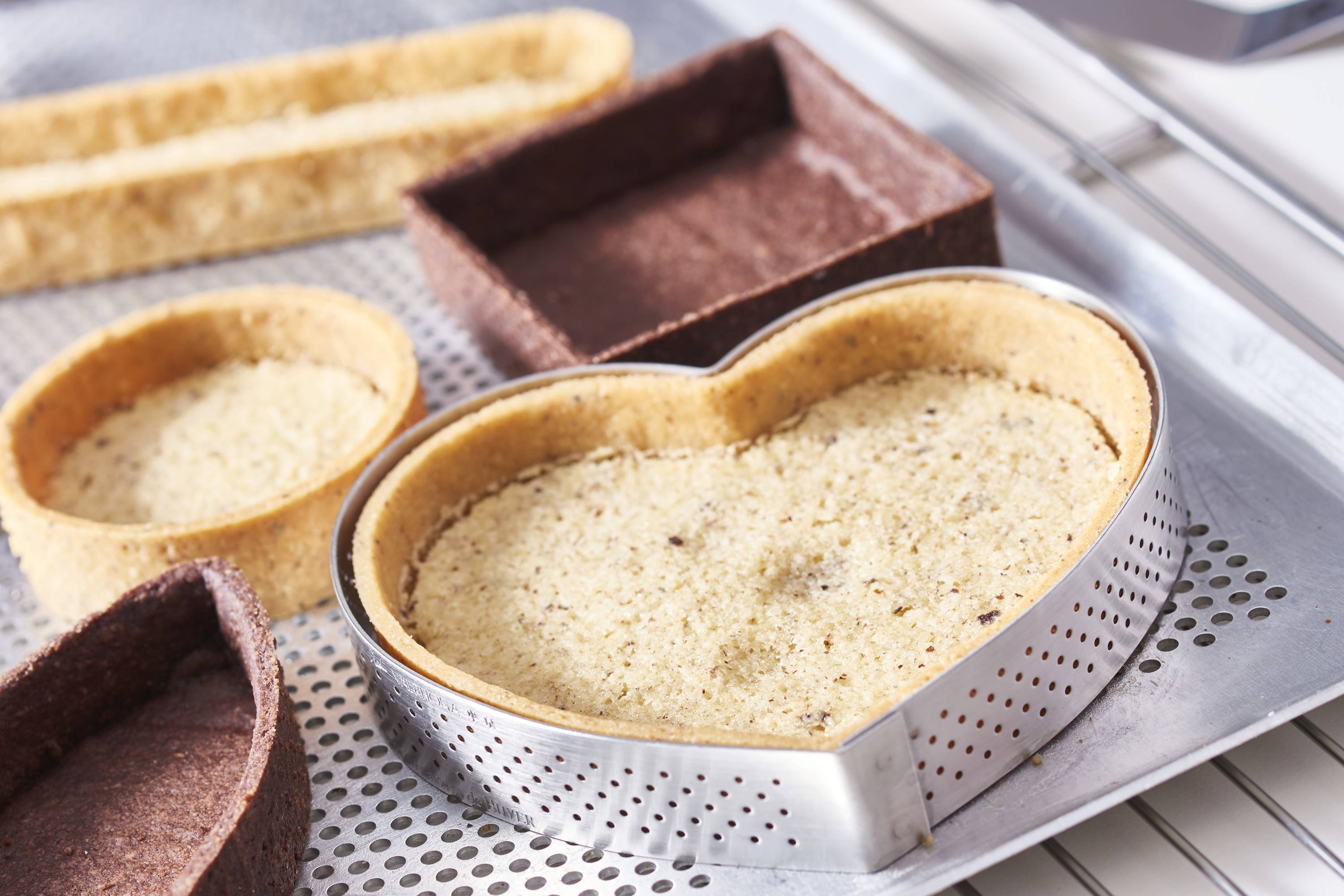 While certain bakeware pieces only get pulled out once a year to make a specific recipe, the selection of de Buyer's AIR SYSTEM Perforated Bakeware Collection is fit for year-round baking. And because they are suitable for use within a wide range of temperatures, you can make decadent preparations that are hot or cold, sweet or savory.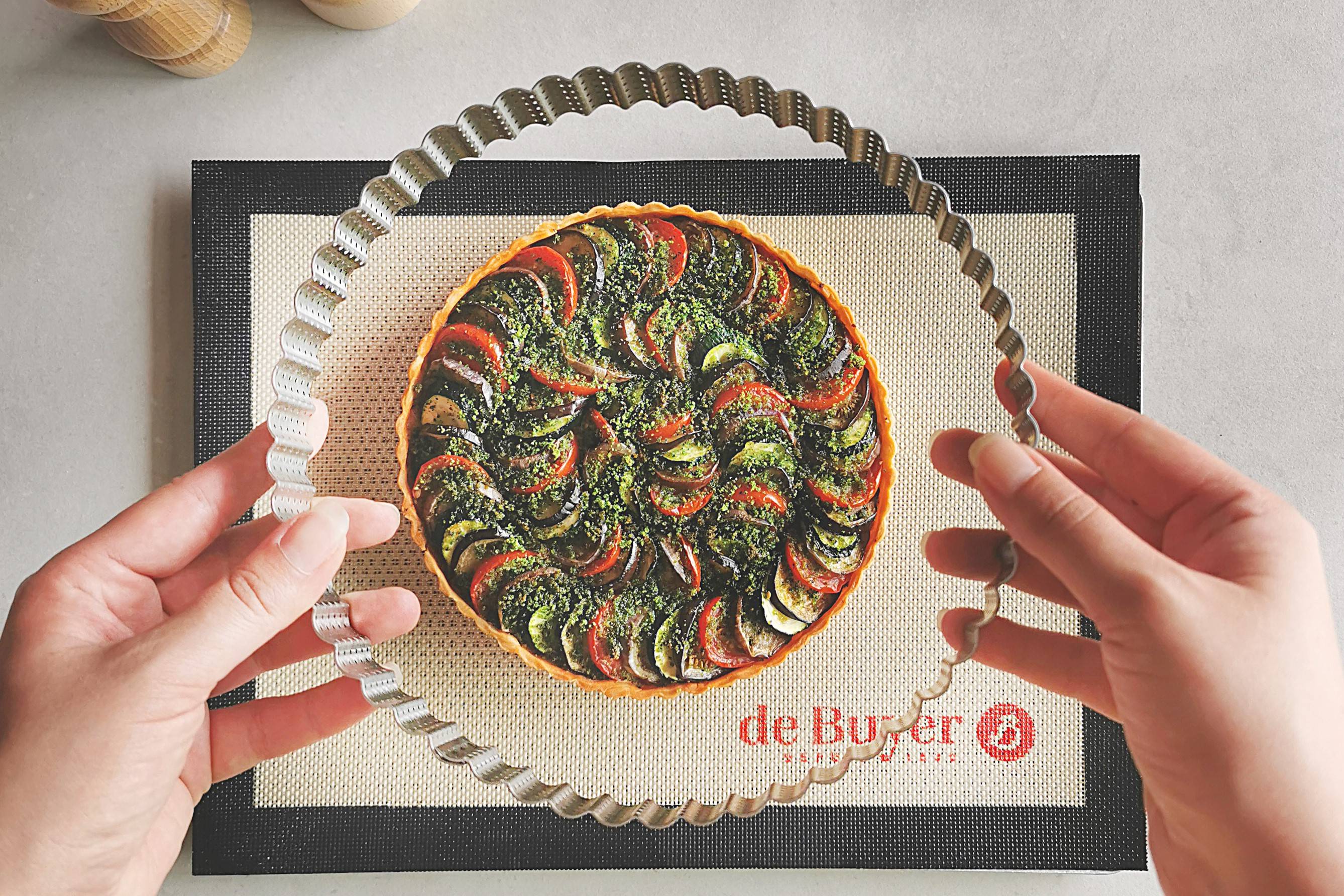 Try out some
air system recipeS
Check out the variety of delicious recipes we have shared on our blog and try them out for yourself!
Share your own tips, suggestions, and recipes in our Facebook Group: de Buyer Enthusiasts!