Grill season is officially here, and with it comes even more delicious way to cook breakfast, lunch, and dinner!
Check out our selection of grill-to-table ready cookware and food prep utensils to add a little
bit of spice to your summer cookouts and backyard BBQs.
de Buyer offers a wide selection of carbon steel cookware, including blue carbon steel. Our carbon steel collections offer a wide variety of shapes and sizes to fit any purpose.
Through the seasoning process and with regular use, carbon steel becomes naturally nonstick, making it your favorite go-to pan in the kitchen, or outside on the grill!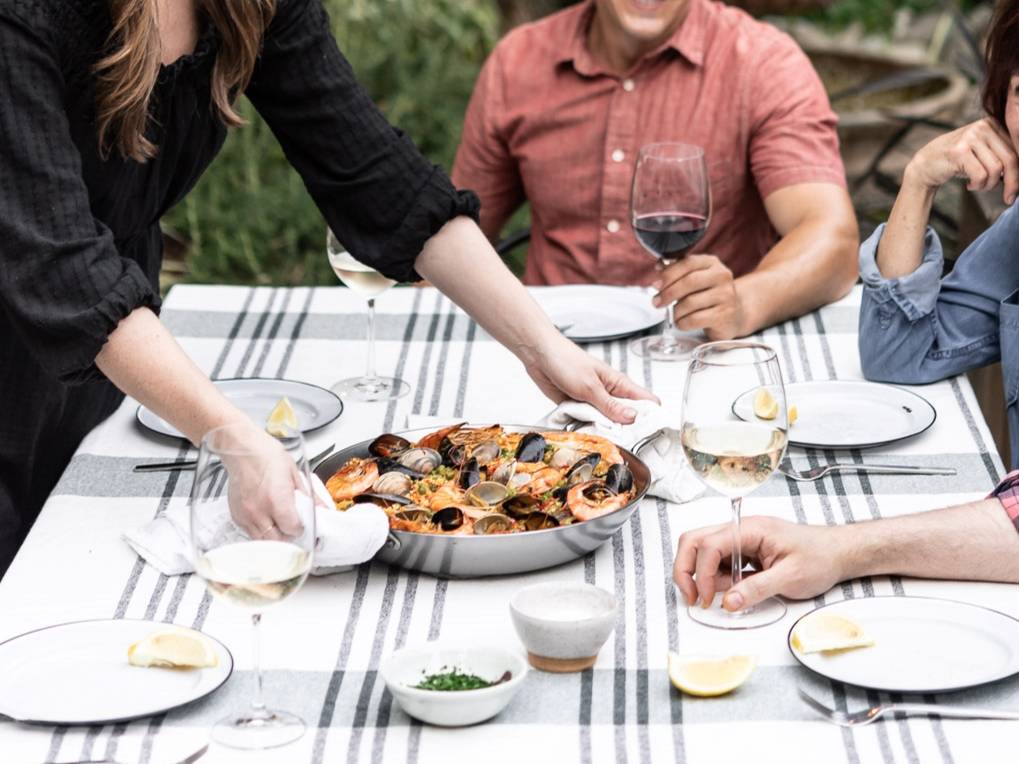 CARBON STEEL ON The GRILL
Naturally nonstick cookware that you can use on the grill? Yes Please! Once you use carbon steel cookware on the grill, you'll never go back... at least not until summer is over.
Grill roasted veggies, beer can chicken, fajitas, flat-seared fish, and so much more are made easily and deliciously with the right carbon steel pan.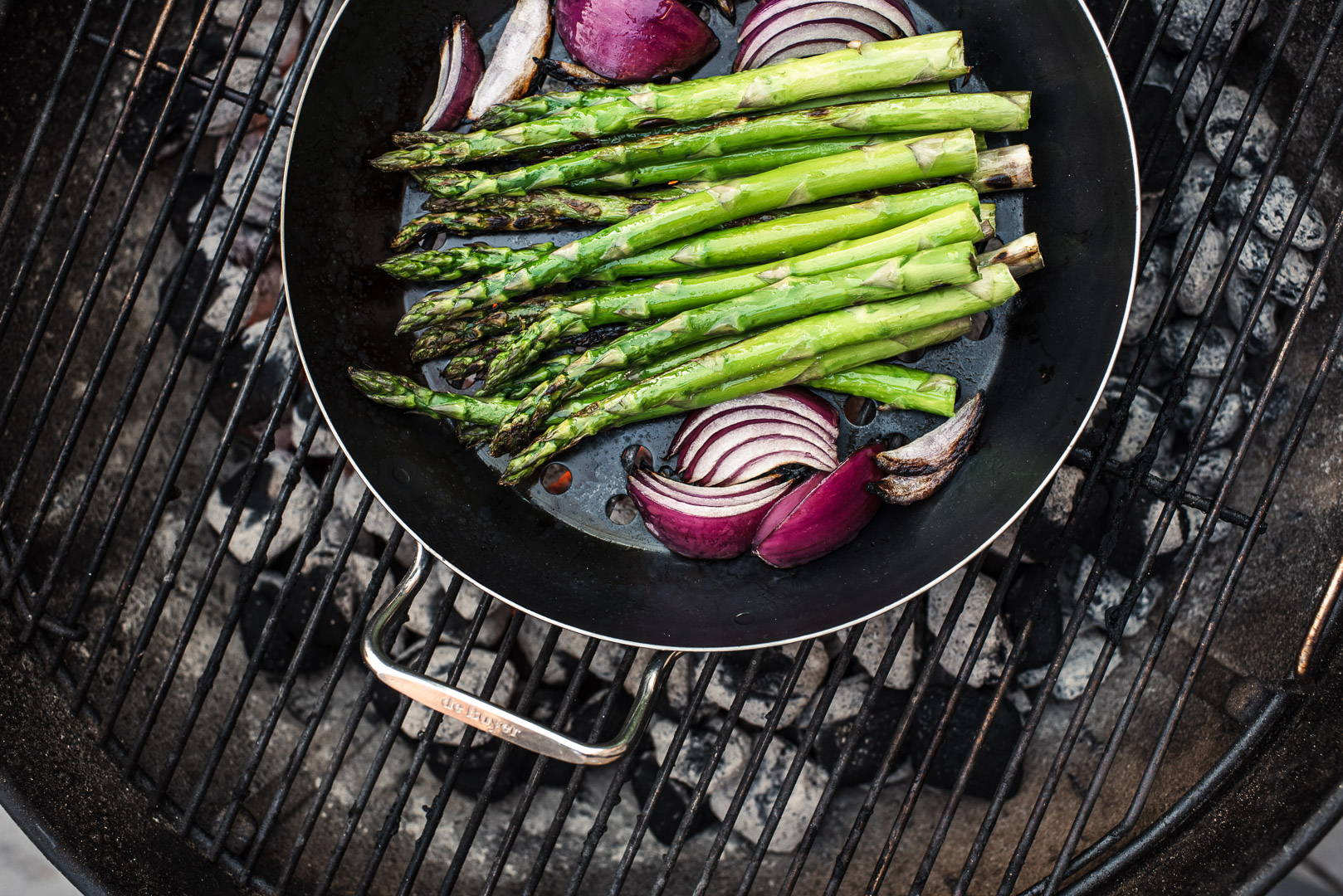 Best Sellers - Carbon Steel
Which Carbon Steel is right for you?
The Mineral B PRO - our top tier Carbon Steel cookware collection. Part of the Signature Collection, the Mineral B PRO line is fitted with our signature stainless steel, heat-stop handle that make it safe to use on stove top, in the oven, on the grill, or over an open fire.
The Mineral B collection offers a wide variety of specialty cookware products. The selection offers options for indoor and outdoor cooking, with products like the Paella Pan and the Country Fry Pan with 2 handles that are perfect for use on the grill.
Blue Carbon Steel is the ideal material for outdoor cooking. Being thinner than traditional Carbon Steel, Blue Carbon Steel heats up more quickly and offers the perfect solution for charring, roasting, baking, flat searing, and more while cooking outdoors.
Knives, mandolines, salt & pepper mills, and utensils. All the things you need to make summer salads, flip burgers, slice and dice veggies, and more!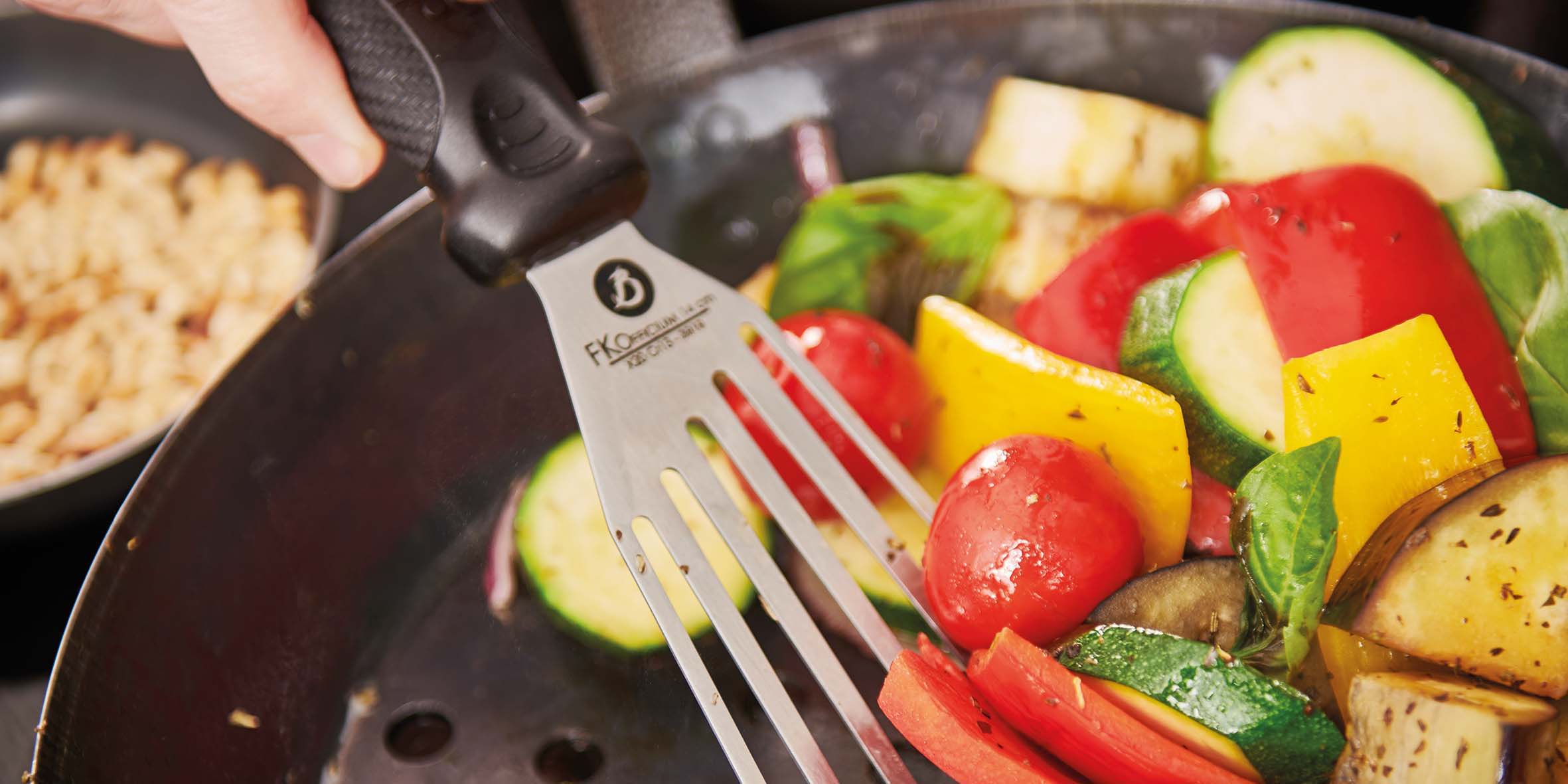 Need some inspo for your next cookout? Check out these recipes created by French MasterChef, Nicolas Reiffel.
Share your own tips, suggestions, and grill recipes at our Facebook Group: de Buyer Enthusiast!